If there is anything that has taken fathers in Nigeria by surprise in this new year (2021), it has to be the controversies that keeps arising from the proliferation of DNA test in the country. DNA test is not a new form of medical test per se, but the manner at which Nigerians (especially the fathers) have taken it very serious this year is unprecedented.
DNA test which can be used to determine whether a man is the biological father of a child, became very popular in the country a few weeks ago. The popularity of this medical test was because of how disappointed some fathers in Nigeria have been after DNA tests conducted on their children shows that, many of them are not the biological Fathers to children they have been catering for over the times.
Just hours ago, it was all over social media, and major news media that, A high court Judge in Delta state just got to know through DNA test that, three children (in which two are about to graduate from Universities) which he has been catering for as father are not his biological children.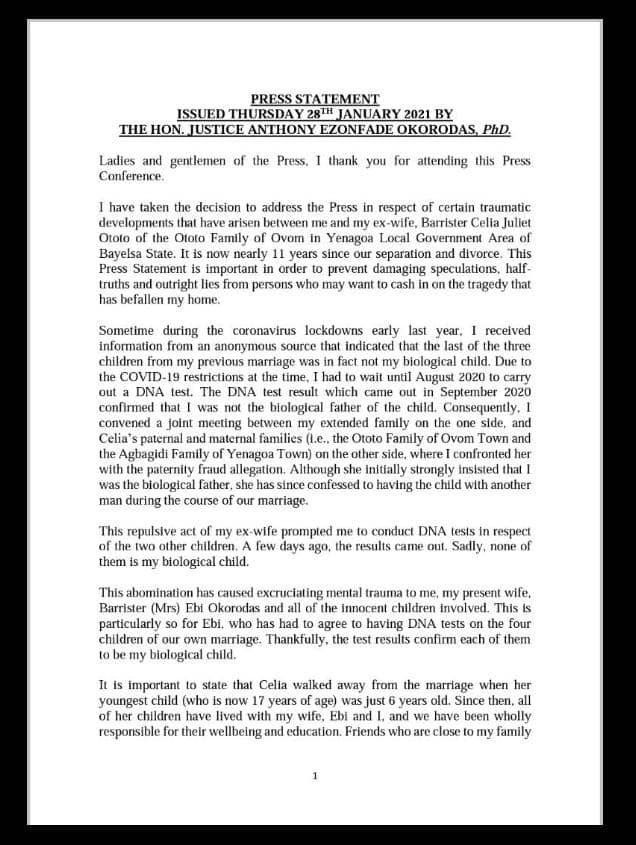 This growing case of infidelity of mothers/wives as being exposed by the medical test is a thing of worry to a lot of Nigerians. While the test has scattered many homes in the past few weeks, more persons are adopting stiffer measures due to the same fear.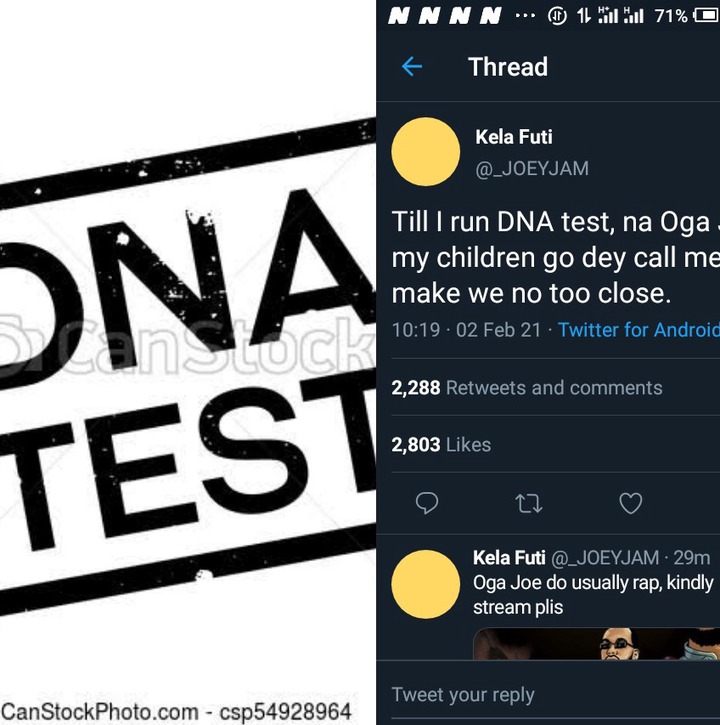 A visit to social media for instance, will now tell you that, the worst is yet to be heard or seen as concerning the secret being unraveled by the DNA test. Sooner than later, more women will be disgraced from their marriages. This is because, people like Kela Futi have decided to go for the test.
A few moments ago, the Twitter user took to his handle where he declared that, to make sure that, he is not seriously dealt with by his emotions, his children will have to be calling him 'Oga Joe' from now till he run the test on all of them. See the tweet below: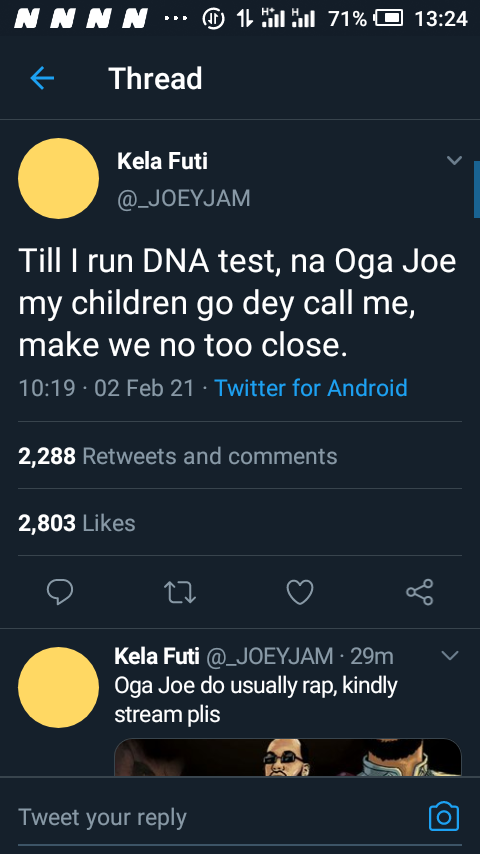 The above tweet has gathered a lot of comments from his followers already. While some people agreed completely with him, others wanted to know why he decided to apply that disaster-control measure at this point in time.
When pressed hard on that question, Joseph said that, he took that decision so that, if the results eventually turned out negative, he will not be too attached to the children emotionally. See also some of these comments screenshotted from the handle below: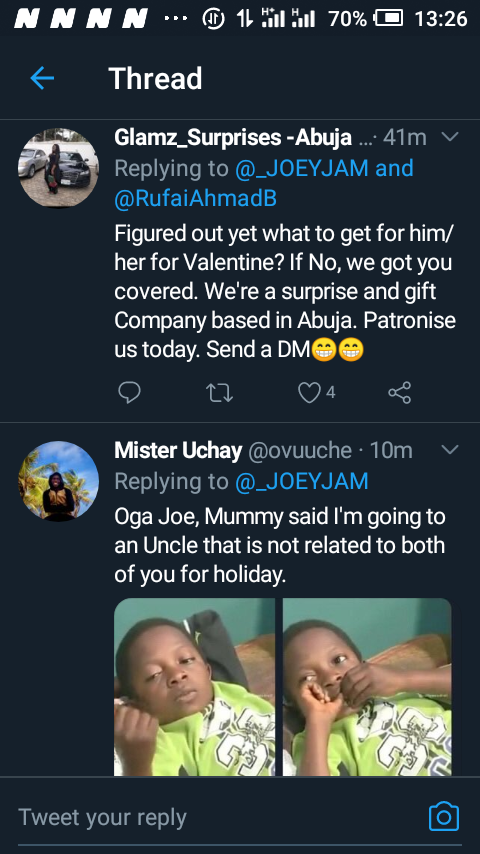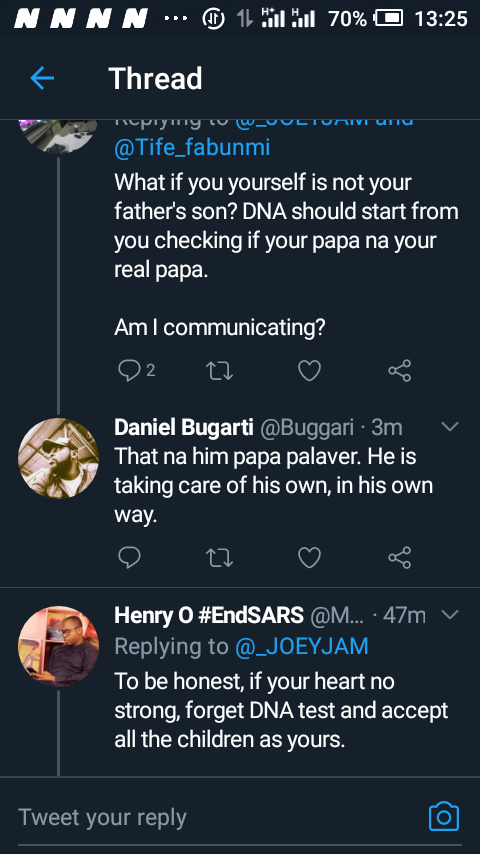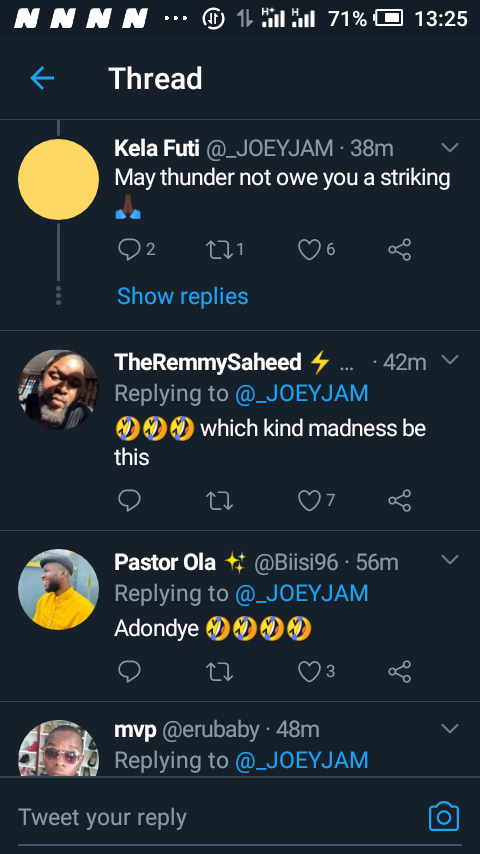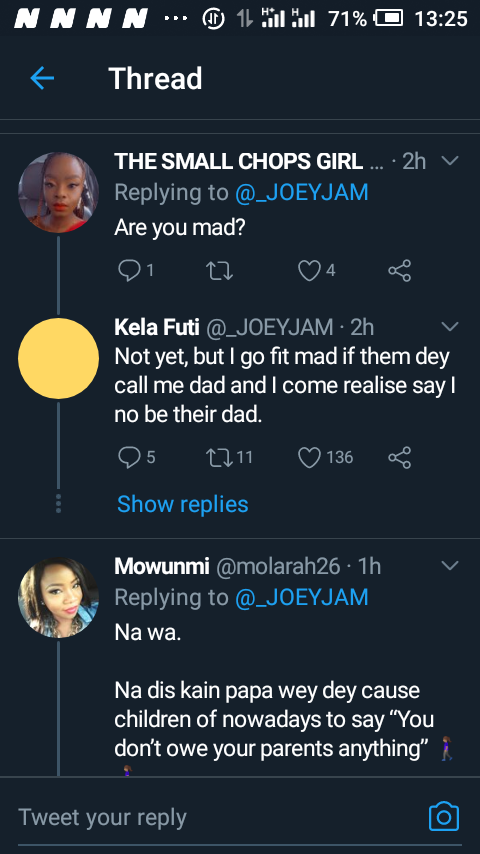 What do you have to say about the high rate of infidelity on the part of mothers/wives these days? Don't you think the test should be suspended by the government because of its negative effects on homes in Nigeria?
Let talk about this!
Content created and supplied by: CorrectNew (via Opera News )