The Nigerian government has budgeted about ten point six billion naira (10.6Bn) for transporting the covid19 vaccines to the whole of the thirty six (36) states in Nigeria including the Federal capital territory.
According to the report made by Puch news paper, a total of 12.7 billion naira was budgeted for the transportation of the covid19 vaccines including the procurement of PPE and AEFI kits. Going by the details of the budget, Kano state has the highest budgetary allocation with the total amount of 685.4 million naira while Lagos State the center of the pandemic has the total amount of 558.6million naira for the transportation of the vaccines.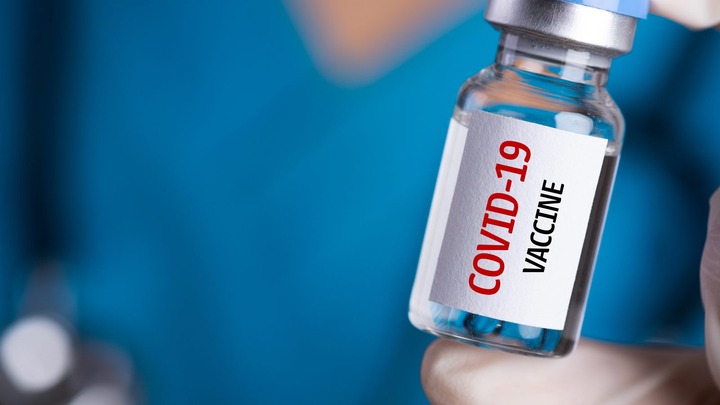 Bayelsa is the only state with the lowest budgetary allocation for the transportation of the covid19 vaccines with a total amount of 121 million naira. The Budget was presented in a meeting on Thursday to the Nigerian governor's forum together with the Federal ministry of health.
The Vaccination of the covid19 vaccines has been divided into phases and one of them is done through the distribution of the Vaccines to all the states that's have met the storage and facilities requirements.
An extra 1.4 billion naira was added for the procurement of person protective equipment (PPE) plus another 373 million naira set aside for Adverse Events Following Immunization kits (AEFI kits).
What's your take on this issue, do you think the amount estimated for the distribution of covid19 vaccines around the country is too much of is too low?, Share your thoughts with us.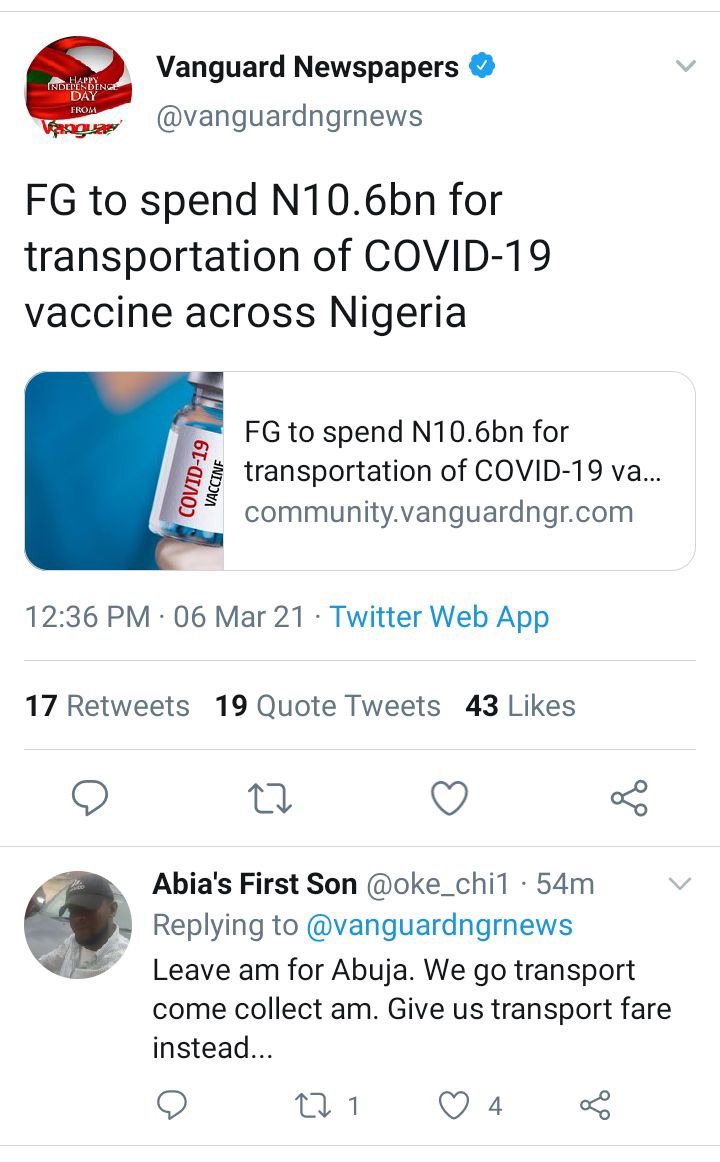 Content created and supplied by: 9jaspice (via Opera News )