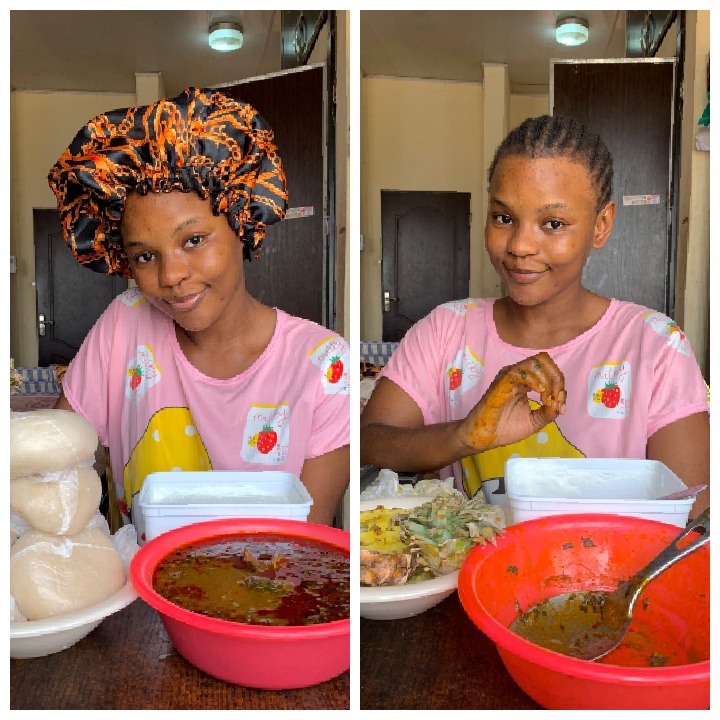 Food is a substance that every human on Earth consumes, as without food what is left is hunger, and death, so every person on Earth ensure they take food every now, and then in order to sustain their lives, or keep themselves healthy, there is no underestimating the effect food have on the human system, as humans need it for their daily survival.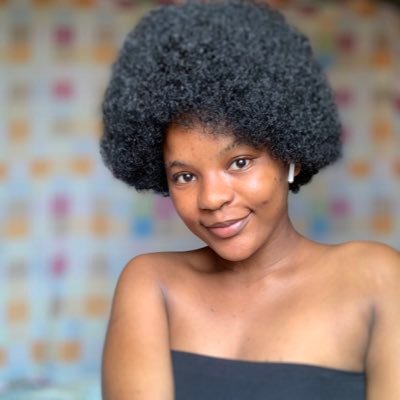 Only God knows what the occasion was as a woman identified as Queen Mother shared two photos of herself, in a before, and after fashion, as on her front is a mountain of wraps of Fufu, soup, and a big sized pineapple, the second picture consist of an empty plate of both the Fufu, and soup, even the pineapple wasn't spared, as it had been consumed with only it's peels left on her plate, with her hand stained with soup.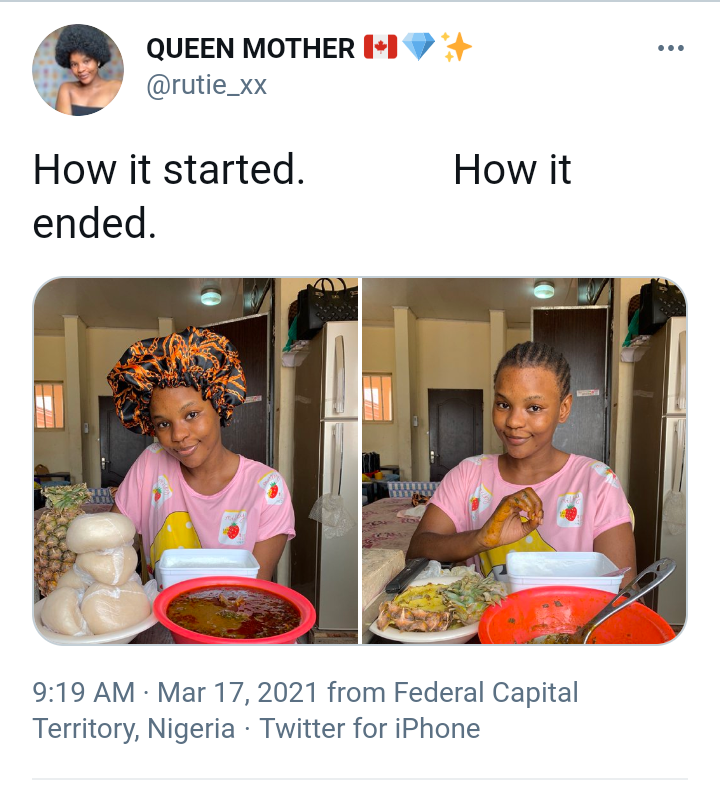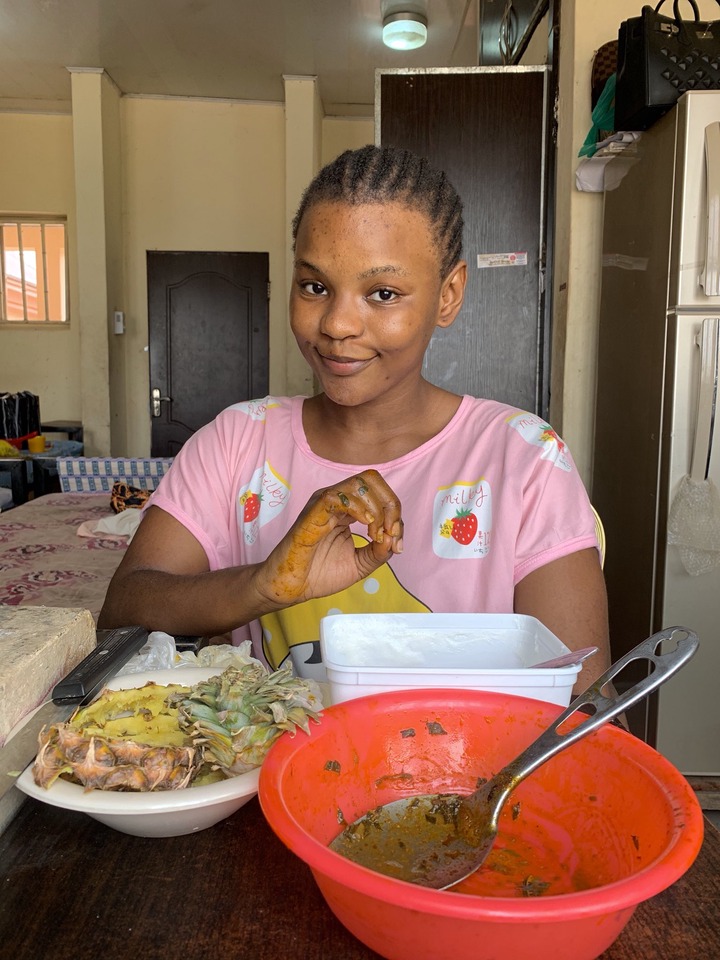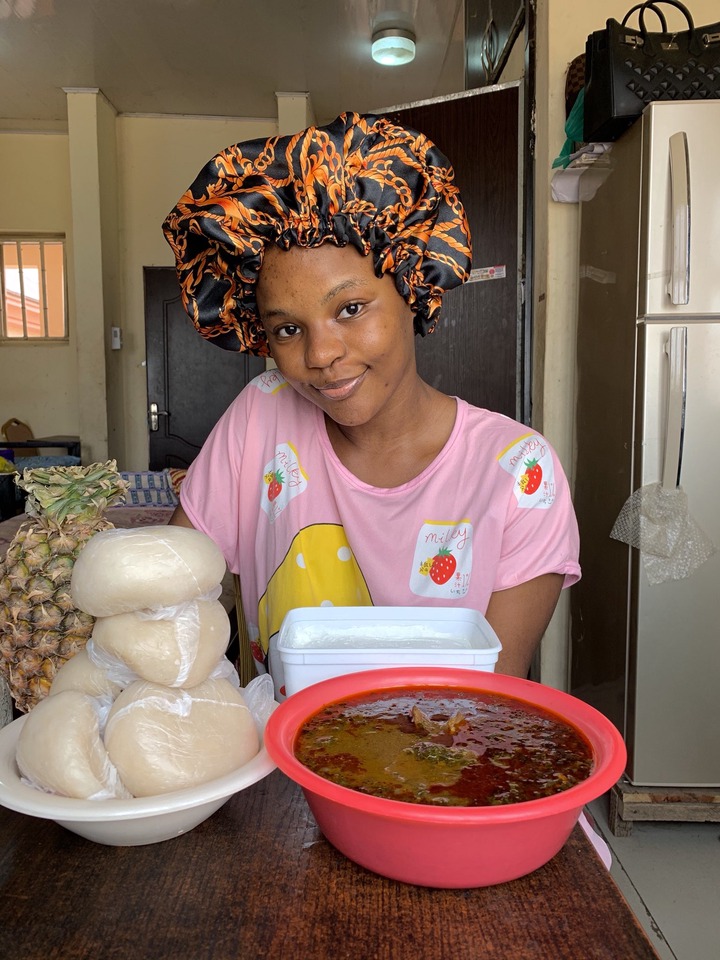 Now the big question is, is the photo shared by this woman actually real? Or perhaps it is another ploy toward what is now called clout chasing? What ever it is, I don't believe a person could consume this much of food, or what do you think?
Content created and supplied by: Dantenny (via Opera News )