Her name is Tina, she lives in Texas, USA.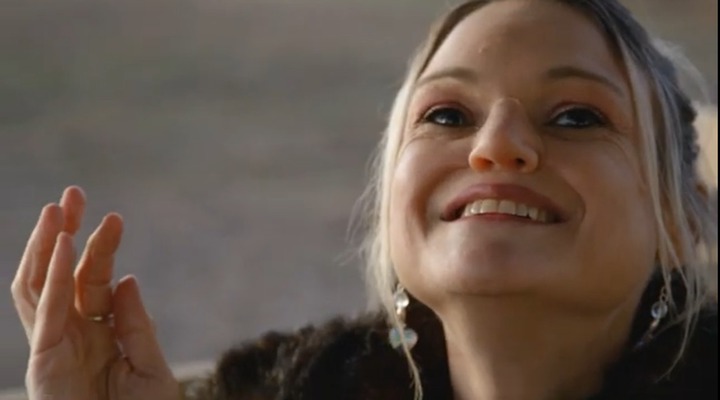 She was diagnosed with stage 2 Nasal cancer.
Cancer took Tina's nose, but not her fighting spirit.
After the 43-year-old from Texas, was diagnosed with nasal cancer, she made the difficult decision to undergo a full rhinectomy, to remove her nose.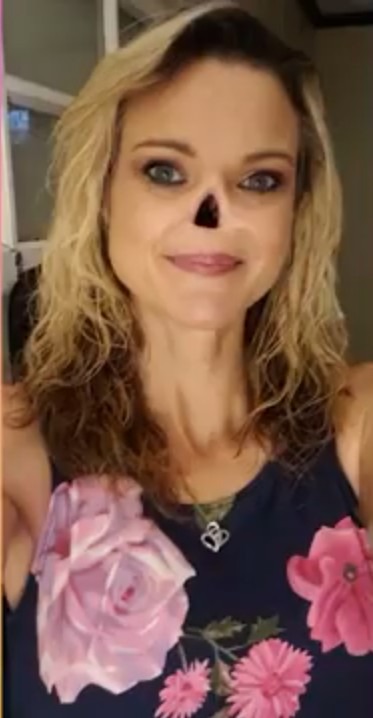 Before the surgery, she was scared that she wouldn't make it alive, but as God would have it, the surgery was successful.
After the surgery, she was worried about how people would react to her, particularly her children.
The first time her senior son saw her without a nose, he started trembling and said, oh my goodness, mummy what happened to your nose? You need to go see Dr. Connor right now.
Dr. Connor is his pediatrician.
At first, tina struggled with how she looked to others and wore a prosthetic(Artificial nose), despite it being uncomfortable to do so.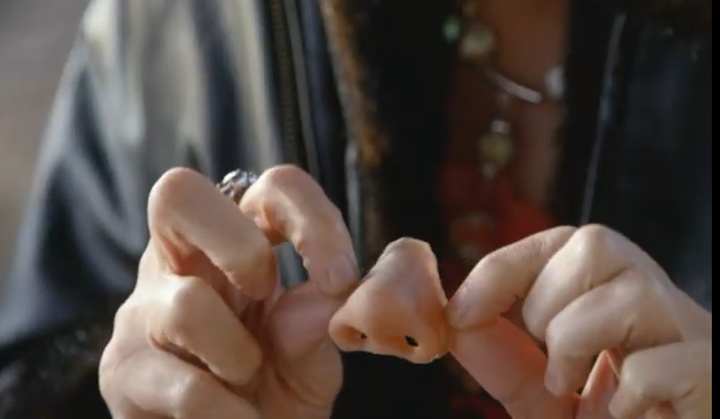 They wanted 6 months after the surgery for it to heal, before making an artificial nose for her.
But with the support of her loving husband and children, and an incredible determination to strengthen her self confidence, Tina embraced her beauty.
She fought for her life, to stay alive, that's why she had to let the nose go.
Tina told truly that interview her that, The moment we are born, society tries to fit us in a box of what is acceptably beautiful, what is acceptably appealing to the eyes, and I want to shatter that box.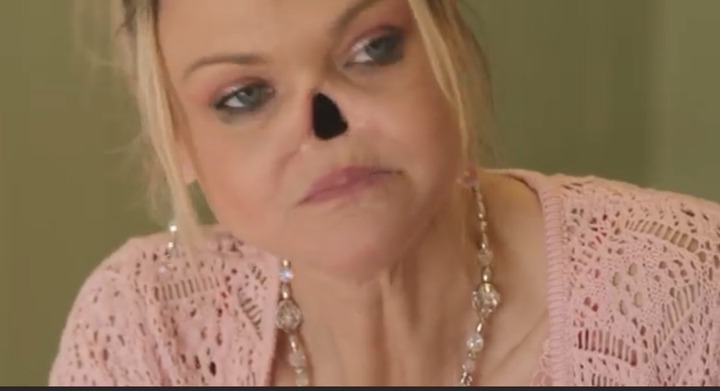 I want to destroy it, I don't want anybody to ever feel they are not beautiful.
I must say, this lady is very brave and courageous, she chose to stay alive, be mocked that she has no nose than be dead and be buried 6 feet below the ground.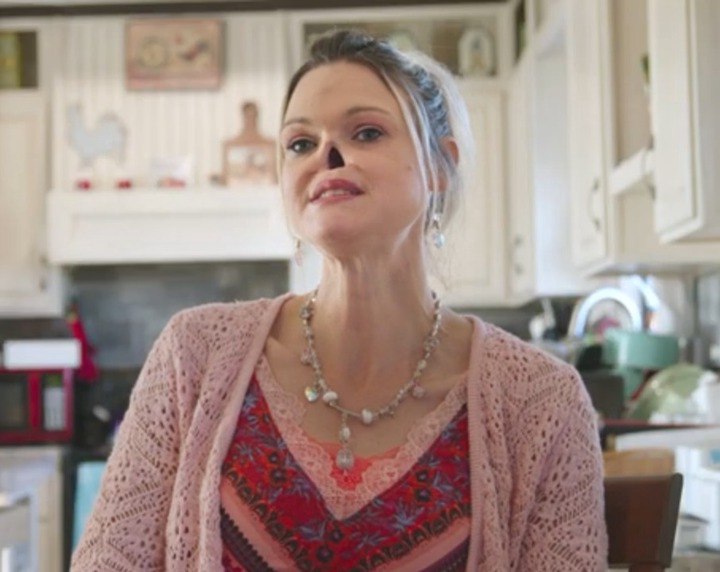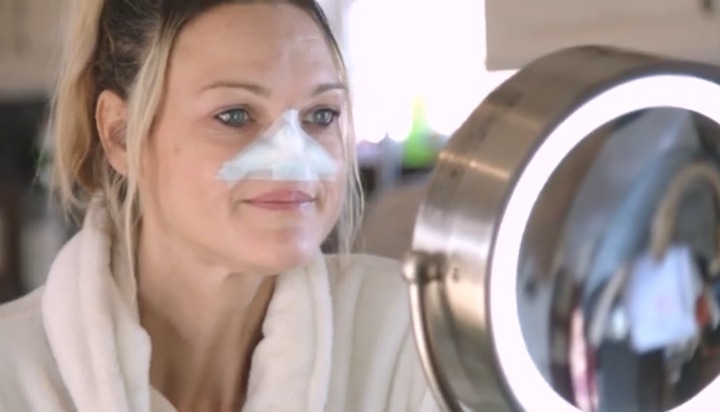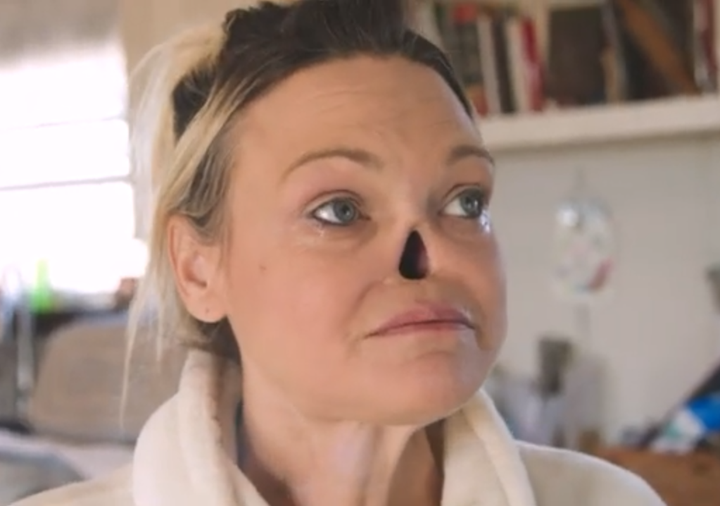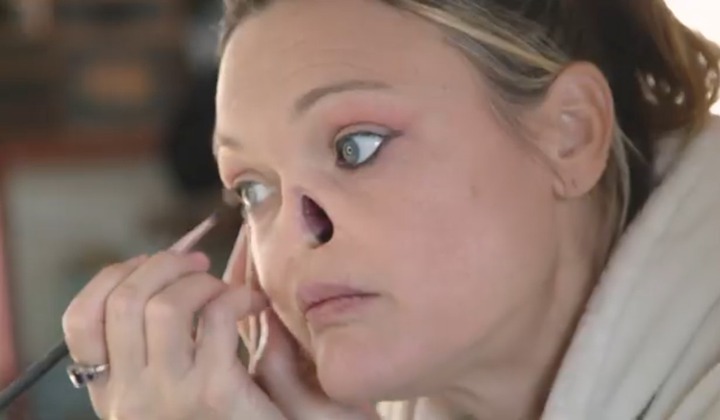 Content created and supplied by: Sleepyeyes (via Opera News )