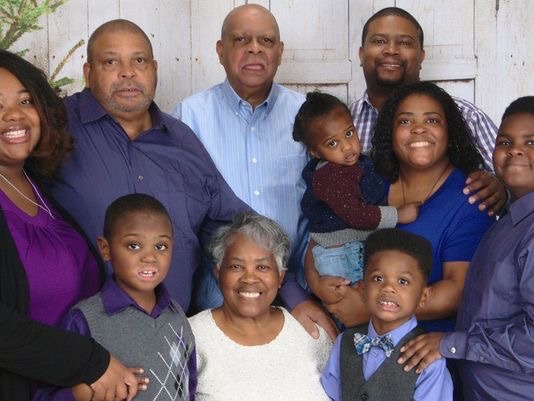 My Father used to be a farmer, he lives in our family Ranch, situated in the suburb of my town with some of our siblings.
He was 65 years old when he was diagnosed of kidney problem. Initially as a farmer, he was managing it with natural herbs.
But there was no improvement, he decided to seek medical attention in one of the hospital in our community, but the facility couldn't handle the case.
During this time, there was no easy means of communication, with much persuasion from family members, one of my uncle had to travelled to the city to notify my senior brother who has been hostile to the whole family for years, for a reason best known to him, about our father's health challenge because of his financial capability despite his hostility.
According to my uncle, after he made his mission in the city known to my brother, he declined and vowed not to have anything doing with our family in his life time, people were worried about what could have led to the animosity between family members, no one knew there was something behind it. But after much pressure from our kinsmen, he eventual succumbed.
I was 18 years then, just finished my secondary school, naive and innocent.
So I was the only one always with our father at the medical facility where he was initially admitted.
Some days later, my brother came from the city and demanded to take our father to a better hospital for proper medical attention, in fact we are all happy and welcomed the idea, afterwards he's financially capable.
The following morning, three of us left for the city and my dad was admitted in a private hospital, in one of the hospital's amenity.
As we settled down in the private room, my brother went out to get some provision and toiletries we might needed, he also came with a ready made cloth and changed the one my father wore from our village to the hospital.
After the first night at the hospital, what i observed was that anytime my brother came to visit our dad, he always asked me to go out, and he never allowed me to eat from all the foods and beverages he used to bring for my dad, only to give me money to get food from the hospital's canteen, but I never read any meaning to all those his unusual behaviour.
Some weeks after, with my own little knowledge and understanding then, I observed there was no improvement in our dad's health, despite all the examinations, tests and drugs administered.
Twenty one days later, our dad gave up the ghost, when the nurse in charge was preparing the corpse to be taken to the morgue, my father's cloth was removed and handed over to me.
I collected it reluctantly because it has no meaning to me that moment compared to what happened, some minutes later something pinched at me in the corner of my heart to dispose off the cloth, and I went out to dump it in the hospital's dust bin.
As I was dumping it, a scavenger was picking it and I was not bothered about that, after all it wasn't useful any more.
I believed the hospital management contacted my brother about the development because he came around about 20 minutes later.
Surprisingly on his arrival, the first thing he asked for was my father's cloth, and I responded that I have given it out to a beggar.
Immediately, my brother was shaking, sweating and ranting, saying who instructed me to do so, but I kept quiet.
He ordered me to look for the beggar but he's gone already. On the same day my brother and I headed to the village to notify the family members about the death of our father.
It was indeed a great lost to the family members, the family held a meeting and concluded on a date for the burial ceremony.
Two months later we buried our father, my brother lavished money on the burial party of the old man he never deemed it fit to take care of when he was alive.
After the burial ceremony, our kinsmen had a meeting with the siblings of the deceased in other to settle any problem on ground.
My brother in his usual manner, tried to dominate everyone, but he was cautioned by our kinsmen, and for that reason he disorganised the meeting and left immediately.
Some years later my brother was seriously sick and he has been taken to different medical facilities in the city, but all to no avail.
So he was brought back to the village to a traditionalist for spiritual attention, one day something just came over him, and he started confessing on how he used our dad for money rituals, and that was the reason behind his disagreement with the whole family so that his father won't be able to spend out of his money directly or indirectly according to instructions.
He also said that anytime he visited the hospital and asked me to go out,he normally does some things to appease our father's spirit, because he knew he was going to die, and he was preventing our dad's spirit from hunting him after his death, and that's the reason he never allowed me to eat from the foods he used to bring for our dad
We were all shocked disappointed, but there was nothing anybody could do.
My brother later died mysteriously and was buried just like an ordinary animal.
Content created and supplied by: Ayinla12 (via Opera News )