How we look and how we are designed by the creator to look has nothing to do with our making, shape or size which ever one or way you put it is something we have little or next to nothing control Over.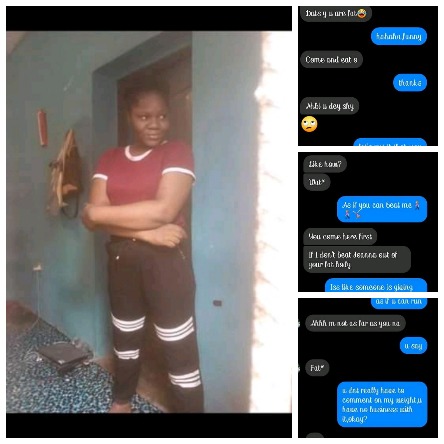 there are a lot of people that work out much more than those who do not, yet they hardly achieve the desirable result, a young lady has decided to lend her voice when it come to being body shamed by those who believe they are better off.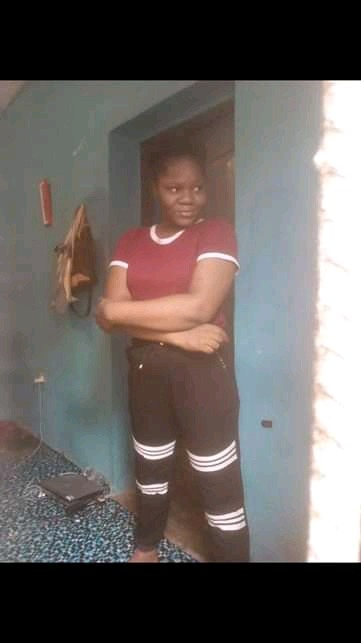 according to the lady identified as Joanna Njideka Ofoegbu, she has been a victim of body Shaming and she still is, as she share screenshot as well as experience.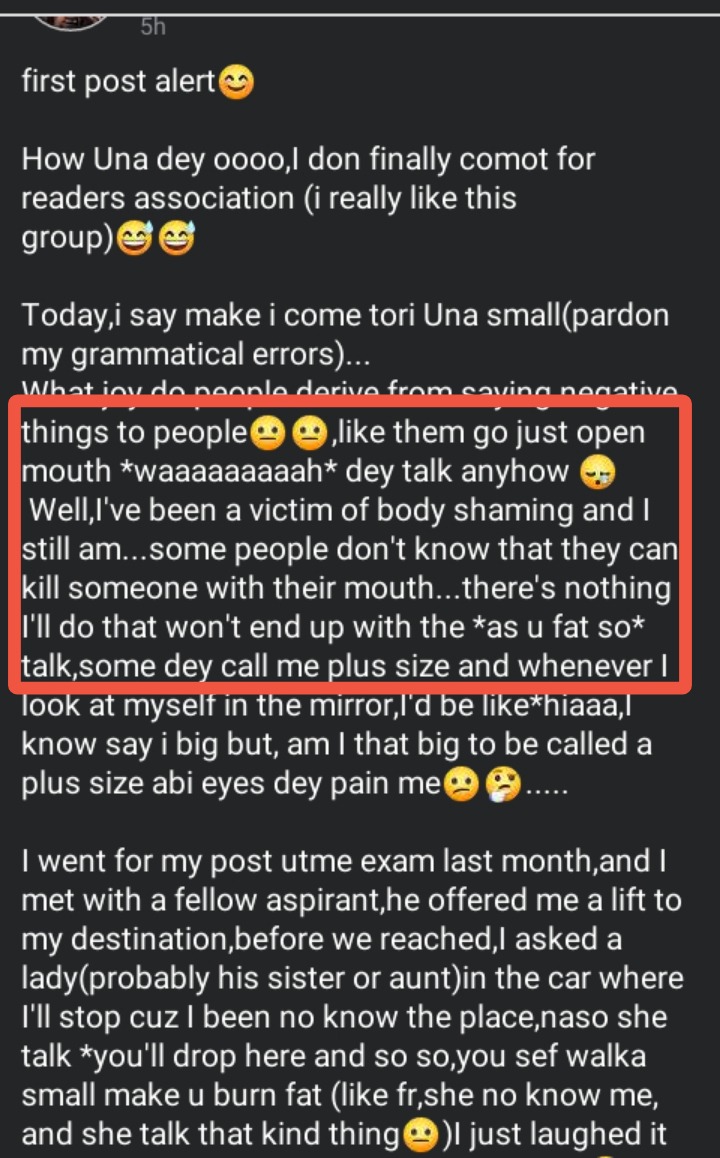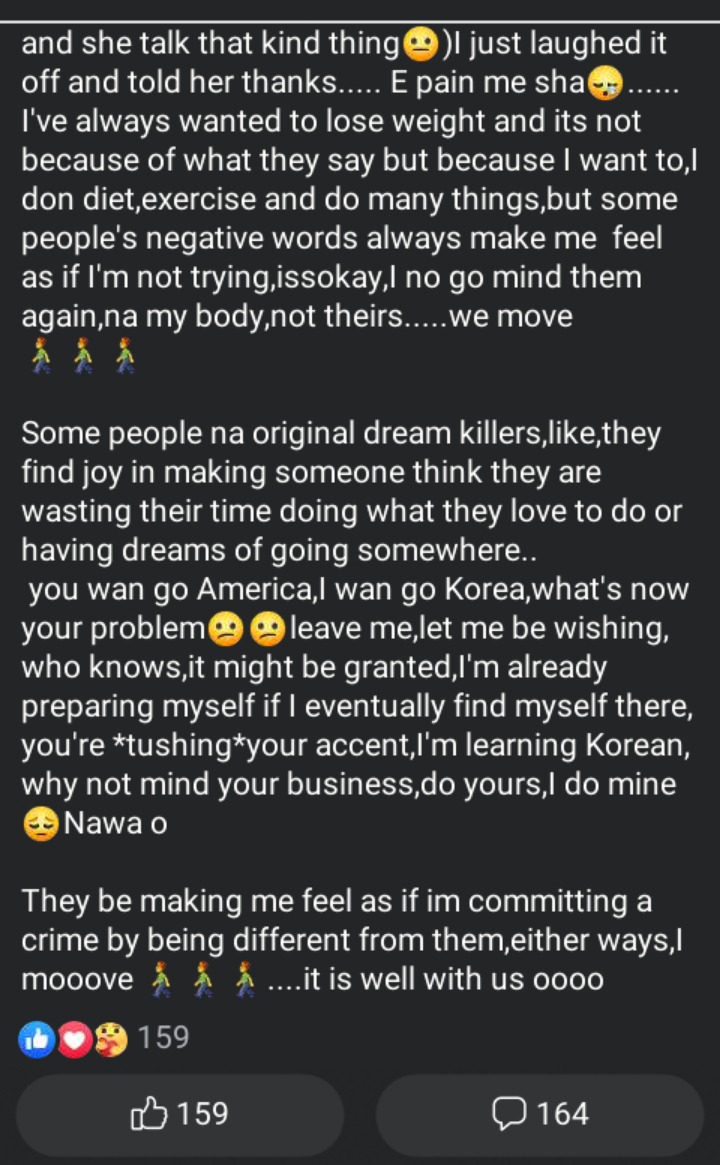 indeed body Shaming doesn't only has to do with how fat someone looks, it involves other aspect of nature that a person finds himself in but has no control over.
One of her body Shaming Experience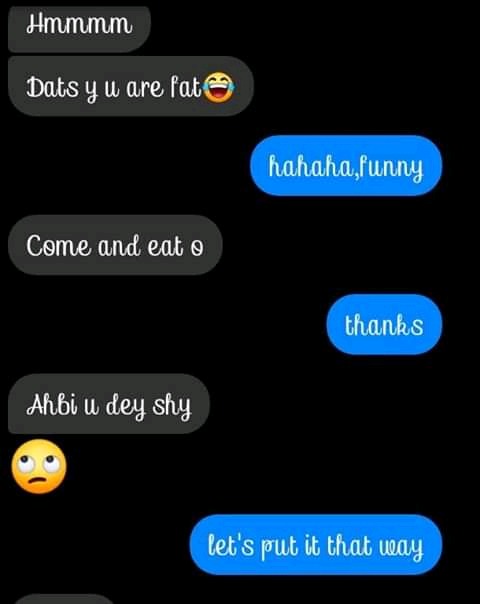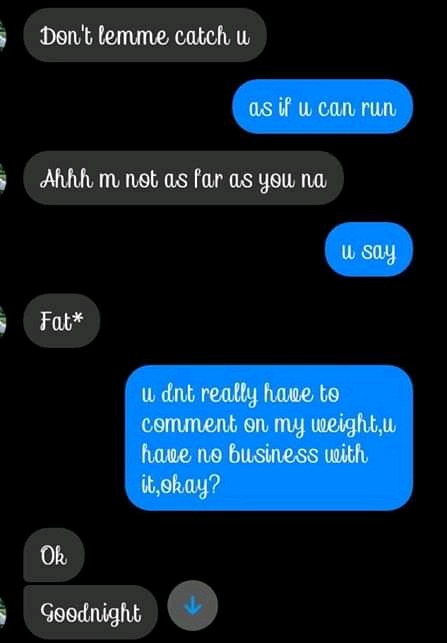 this include facial looks, height, size, deformation.
alot of people have falling into depression Because of this, sometimes they smile when people body shame them, but deep down they are very hurt.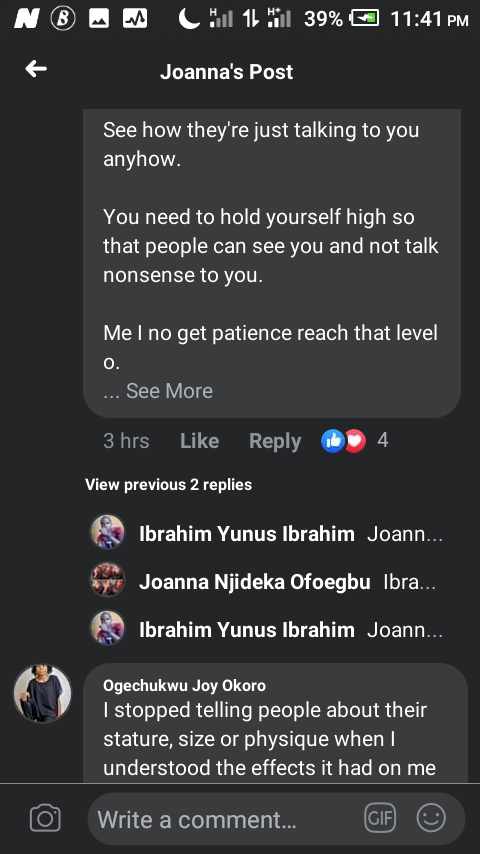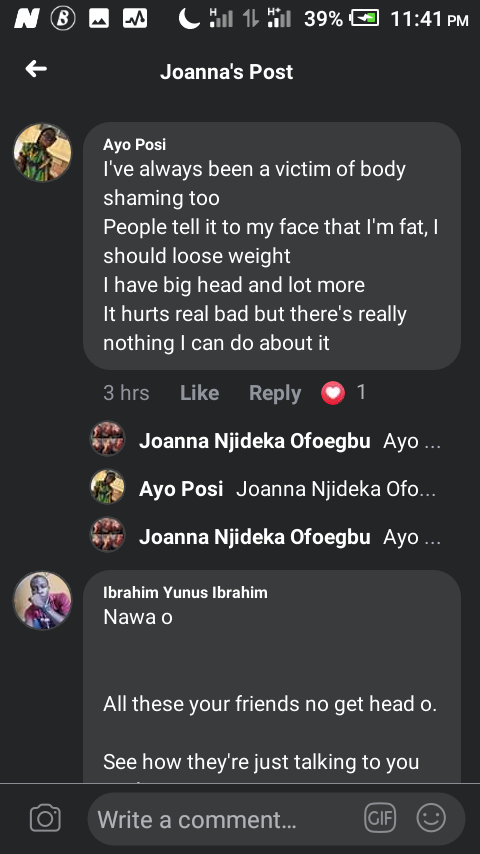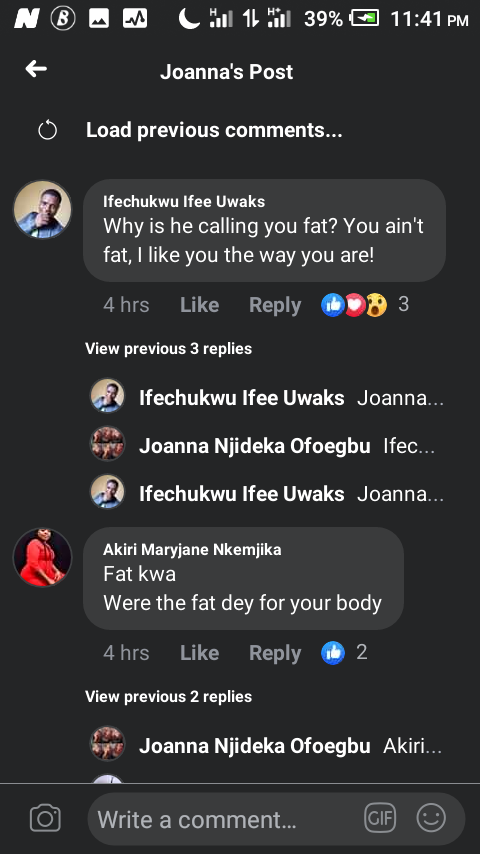 when next you decide to body shame someone, always consider how they might feel afterward. because we are all humans and we have feeling. 
Content created and supplied by: Ehido_corner (via Opera News )