Meet the Son of Otedola who has Autism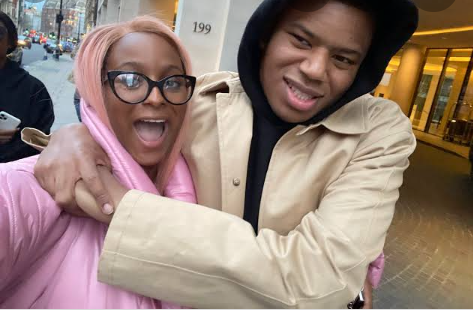 A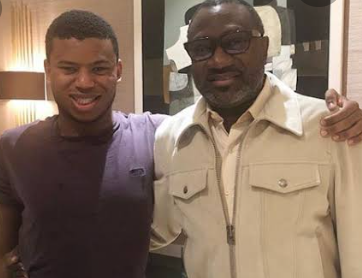 According to Temi Otedola during the World Autism Day, her brother Fewa Otedola who is the only son of their father suffers from Autism Spectrum Disorder. Fewa Otedola is the only heir of Billionaire Femi Otedola. Despite all the riches of the Business Magnate, there are some things that his money cannot buy. The Billionaire Business Magnate can buy 3 Brand New Ferraris for his three daughters in a day but it is difficult to buy health with money. No matter how rich a person may be, there are limits to what the money can get. Even Jeff Bezos cannot get everything in this world with his money. Autism is a Neurological and Developmental disorder which starts from childhood and lasts throughout the person's life. It cannot be cured, no matter how rich someone is. It affects how the person acts, interacts, communicates and also learns.
According to Temi Otedola during the World Autism Day, her brother suffers from this major disorder which affects his cognitive, communicative and interactive ability of his brain. His brother, Fewa Otedola who has been overcrowded by his siblings struggles with heightened sensory stimulation. She said that they were informed by their mother in 2004 about their Brother's predicament. Temi says that it initially seemed like every day with his brother was always a challenge, especially for their mother, Nana Otedola. Temi says that her brother needs help to do some basic stuff like brushing of his teeth, getting dressed up and sometimes getting fed. This is how bad the syndrome is.
Few Otedola trying to play with his sister, Temi: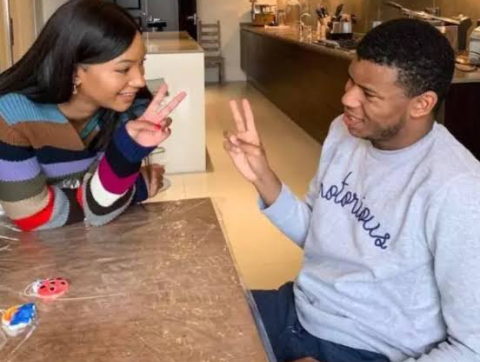 Femi Otedola is a very wealthy man. He once donated #5, 000, 000, 000 to her daughter's foundation. He bought 3 Ferraris cars for his three daughters in a day but the only bitter thing about him which is beyond is control is that, the heir to his wealth and only son, Fewa is mentally unstable. This syndrome varies in different people. In some people, it makes them to have difficulty in learning and some have lower intelligence while in some, they may have high intelligence and learn quickly but unable to communicate and apply what they have learnt in their everyday life.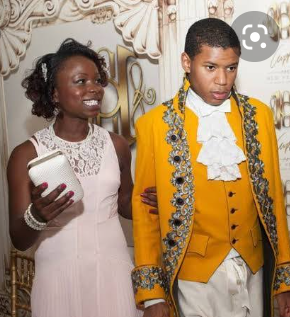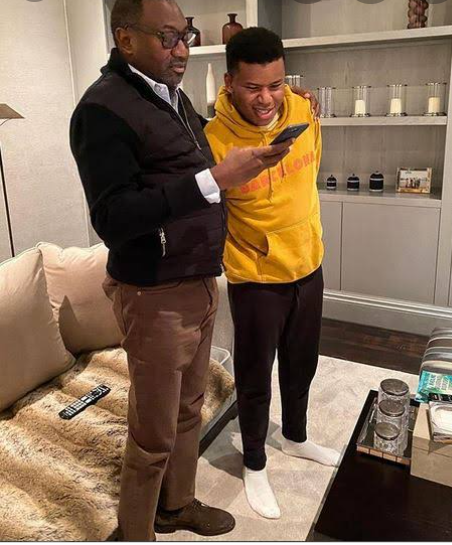 The rich man would have probably bought a cure for his son from his money but sadly, no cure exists for Autism Spectrum Disorder and it is a life-time illness. The only goal is to maximize that the child's ability to function by rendering incessant support for him. We can only expect a miracle in this kind of condition because there is nothing that God cannot do. We pray that God heals this young boy, Fewa Otedola and makes him assume his rightful position. Say a word of prayer for him in the comment section if you love him.
Source: Truemedia.com (via Opera News )