It was quite the comical sight at the Abuja magistrate court as Revolution Now covener Omoyele Sowore stormed into the court accompanied by a man dressed as a local Herbalist alongside his other aides. What some people have noticed in the surprising act is that although everyone in the video was putting on a face mask, the Herbalist was not. Is this allowed?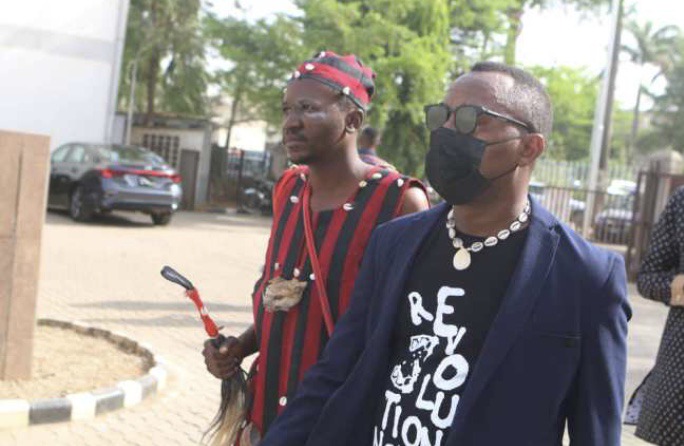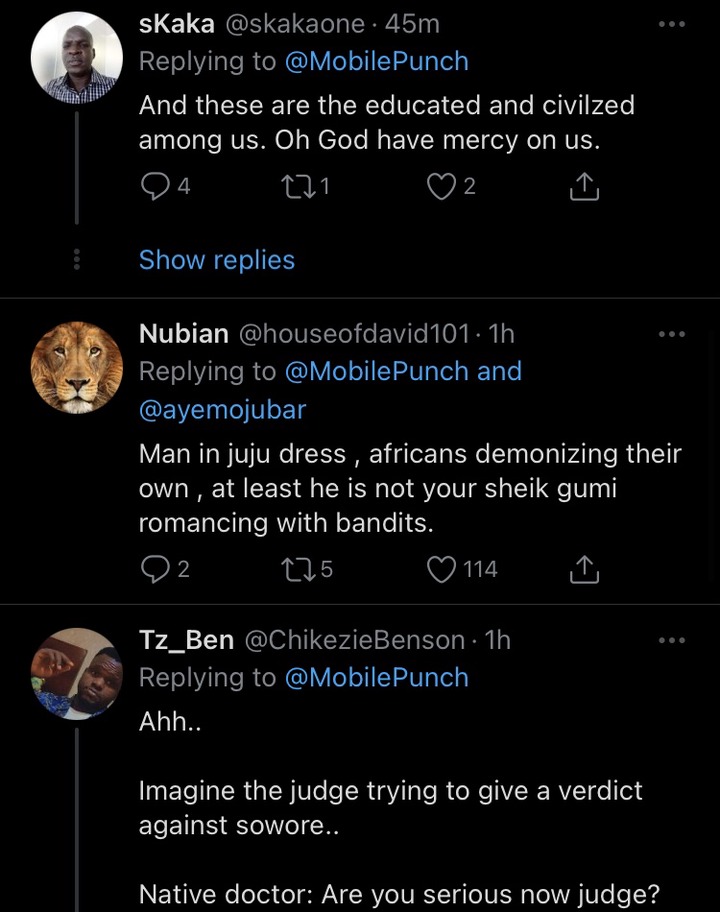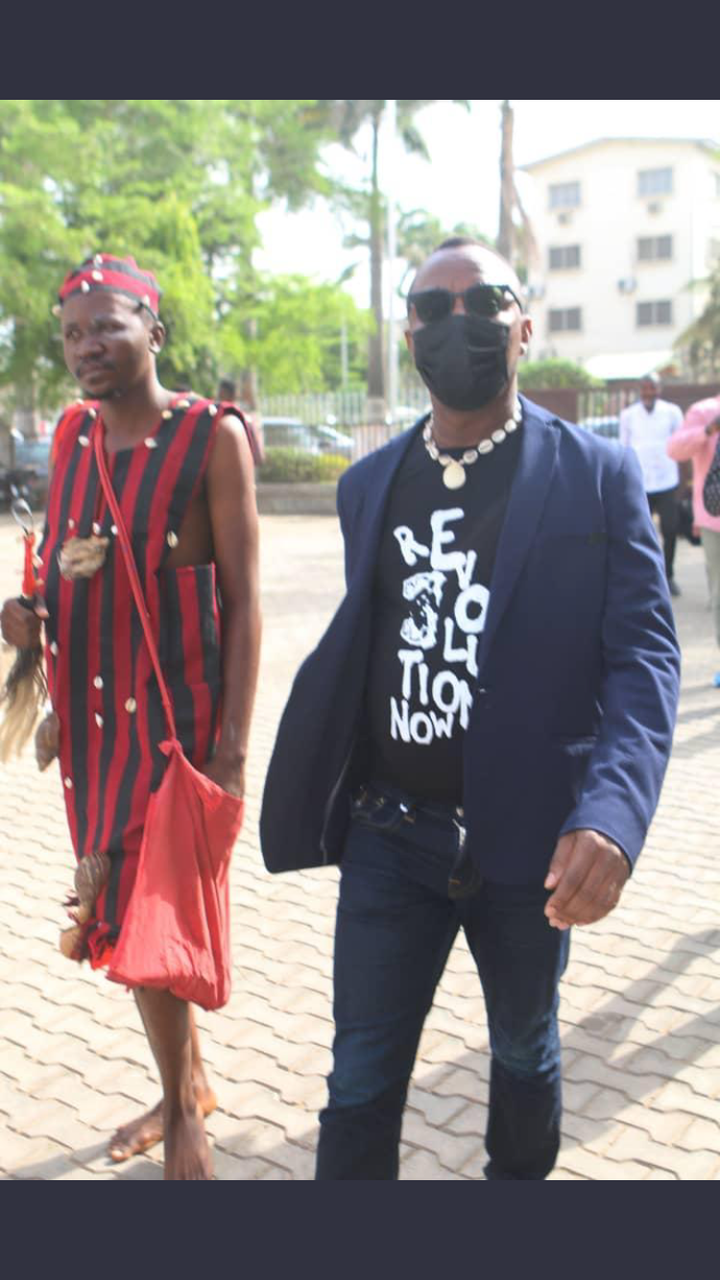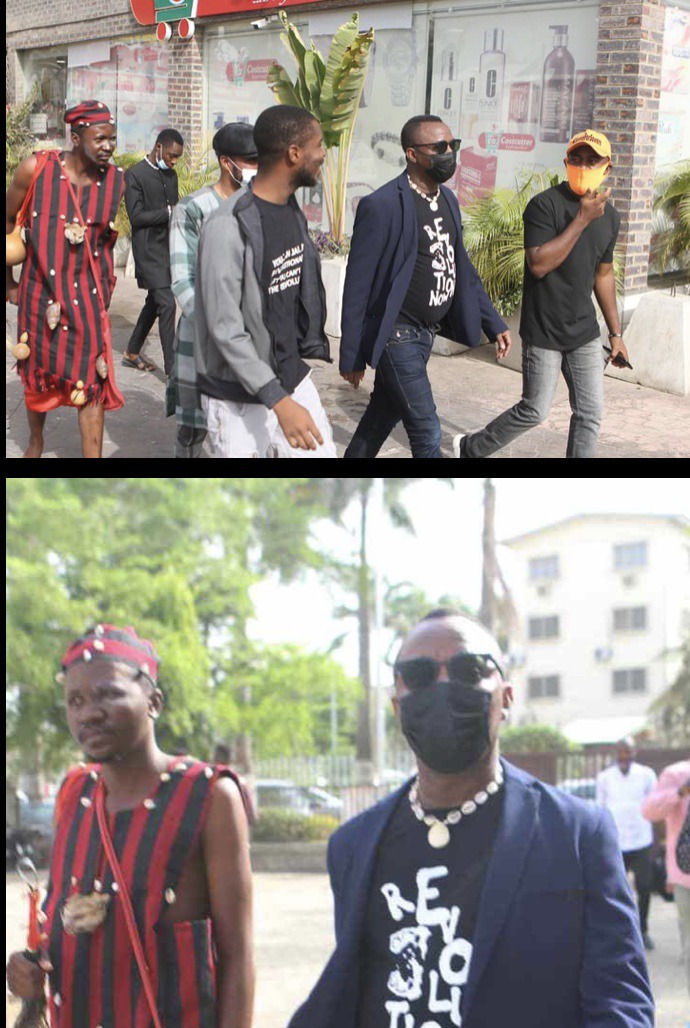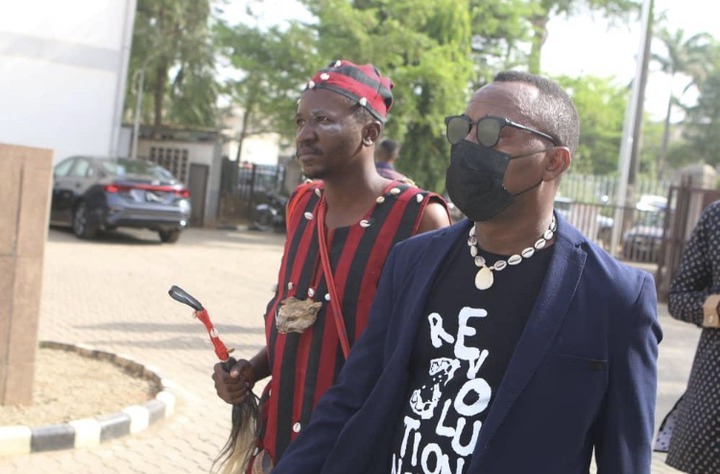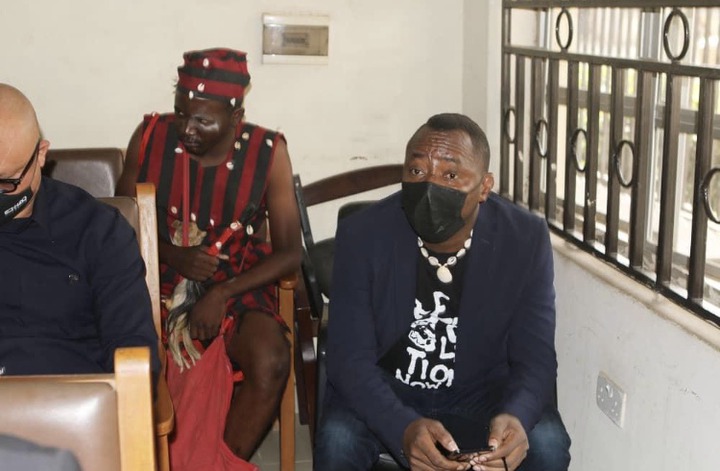 Omoyele Sowore was a presidential candidate in the year 2019, and he was arrested for leading a protest against Bad Governance in Abuja. The magistrates court in Wuse Zone two was where the dram happened early on Teusday Morning.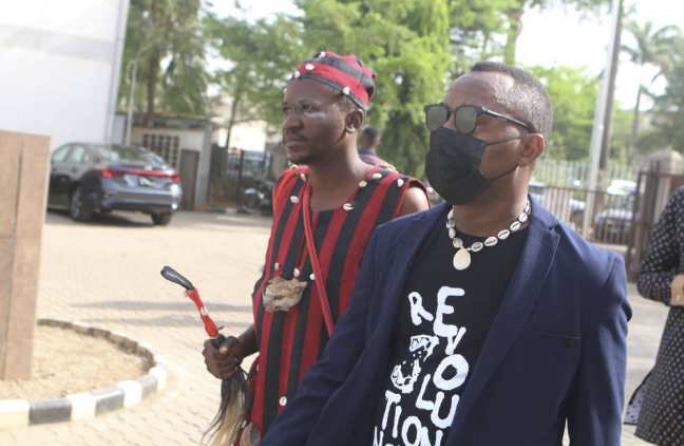 Sowore is being tried for leading a protest on December 31st against Bad Governance, and surprised many people, even the lawyers and court officers today when he arrived with a native doctor.
See People's Reactions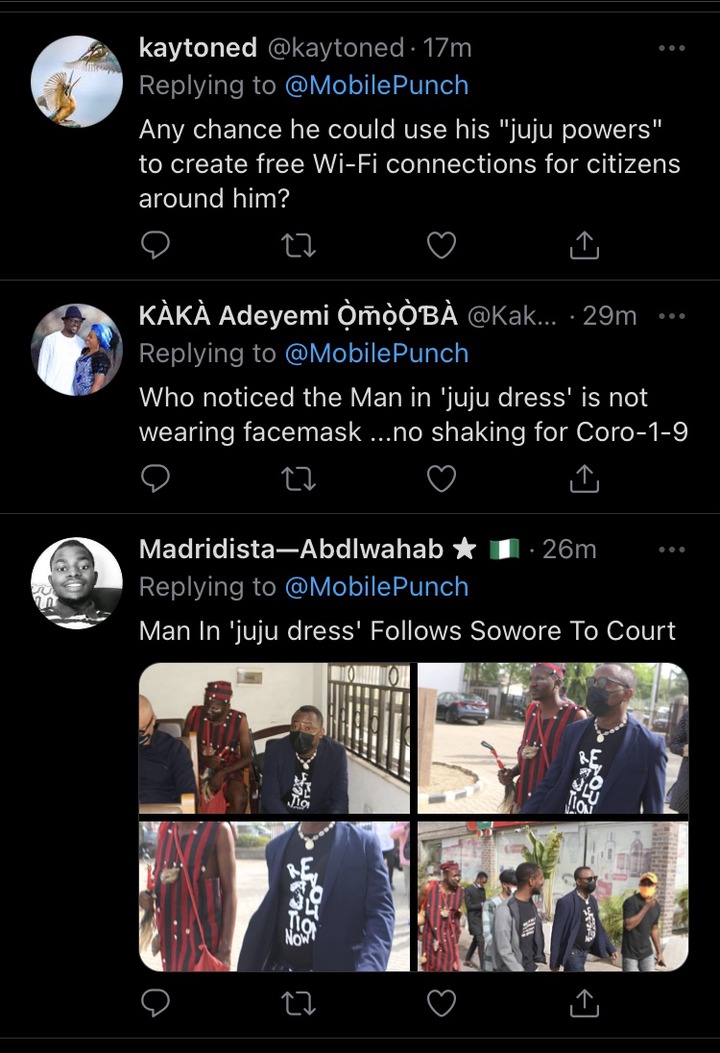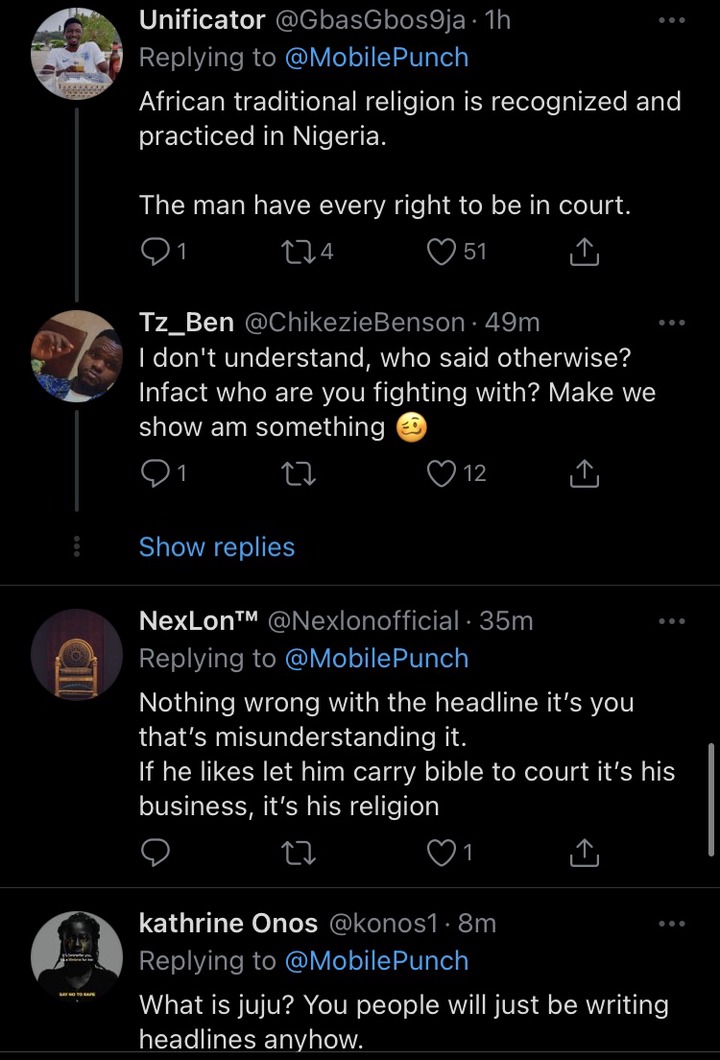 S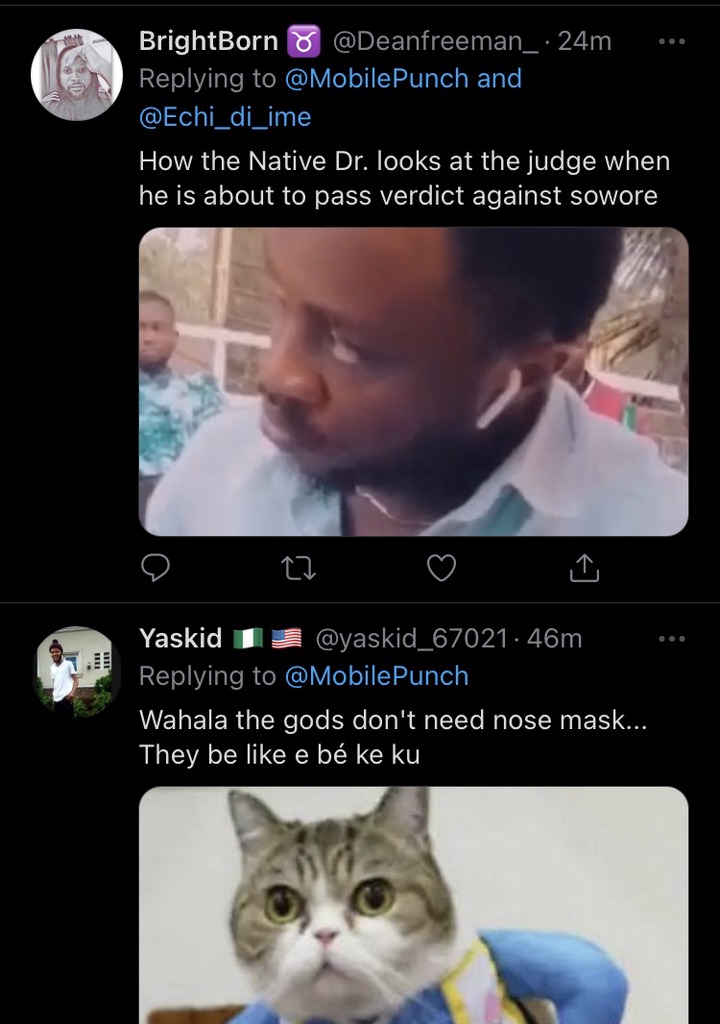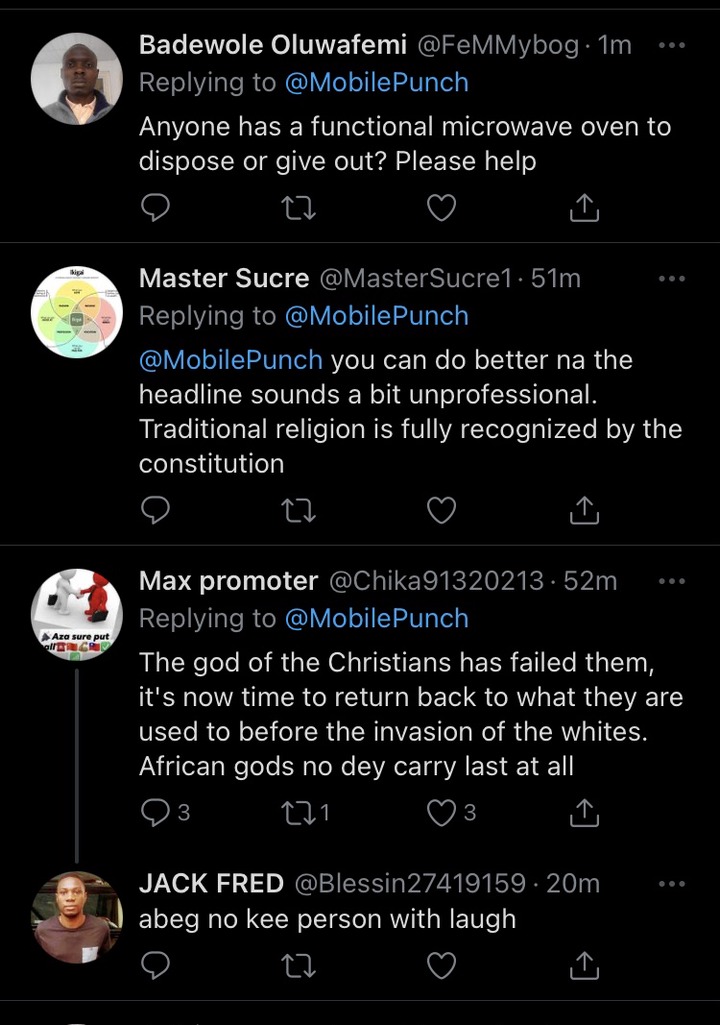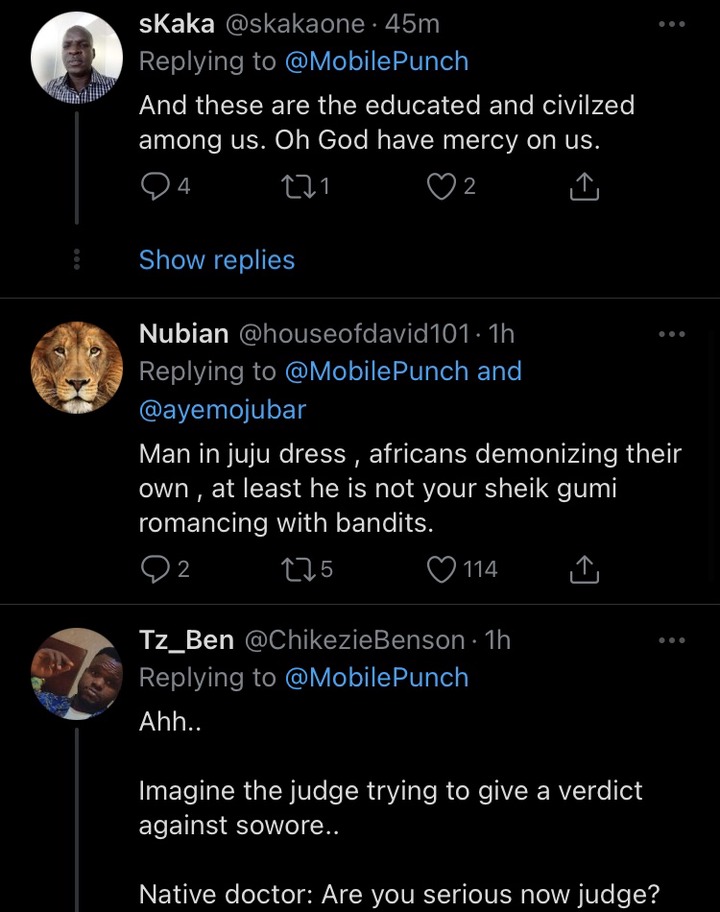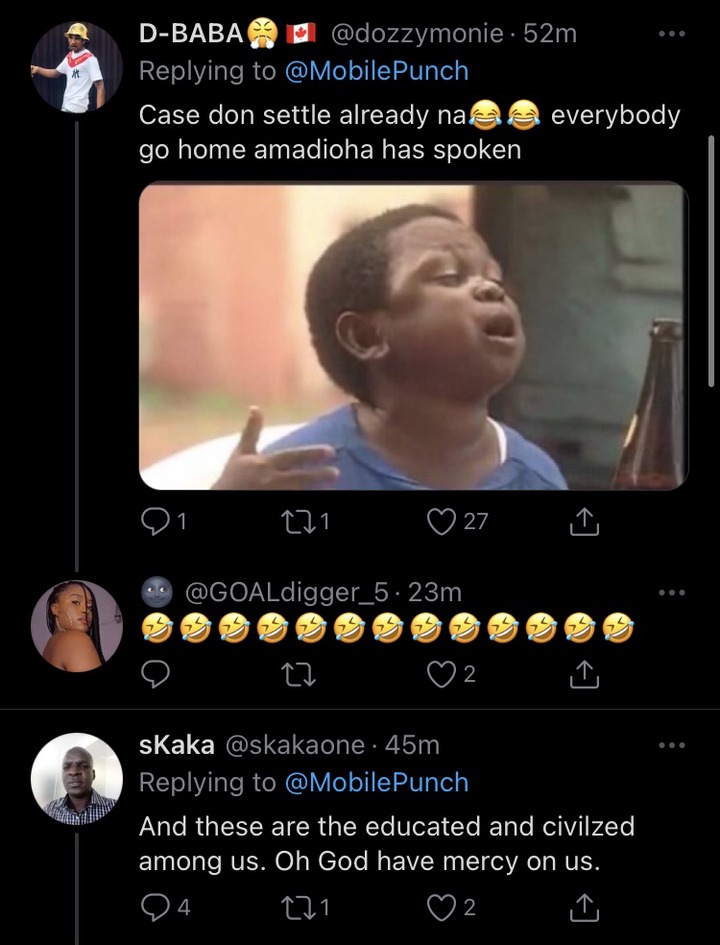 Video of Sowore Arriving to Magistrate court with A Herbalist https://twitter.com/harrisonmbamara/status/1366689037780742144?s=21
Corona regulations are strictly adhered to nowadays especially in a place like the court of law, but the Native doctor that accompanied Sowore was not wearing one in the Images above. Even Sowore himself was putting on a face mask, but a comical and yet critical take is should anyone regardless of their beliefs be allowed to flout corona rules?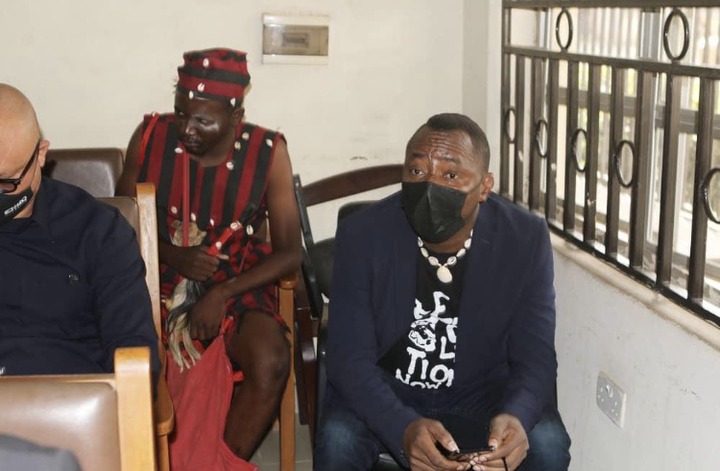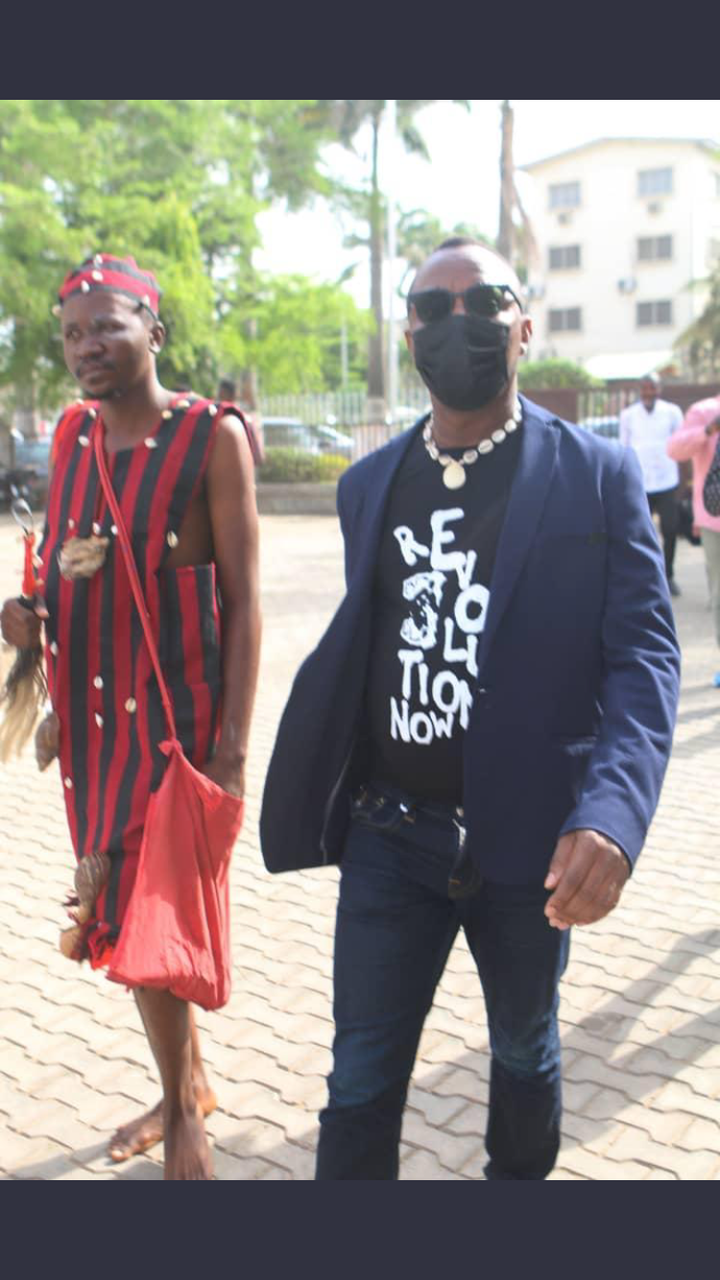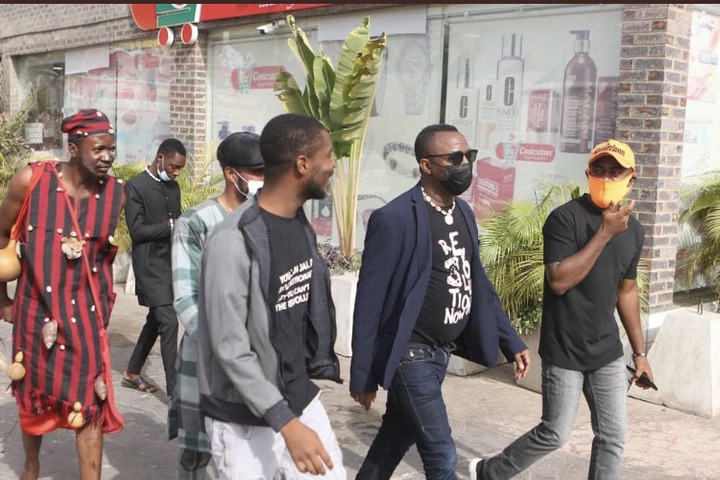 What do you think readers?
Should he have been escorted out of the court premises?
Wha do you think?
Content created and supplied by: Ministryofnews (via Opera News )