The truth is that, a serious crisis is looming in Lagos state. If governments sits and do nothing over the pending double!-header protests scheduled to take place at Lekki Toll-Gate on the 23rd of this month, bloody clash may ensure in Lagos state.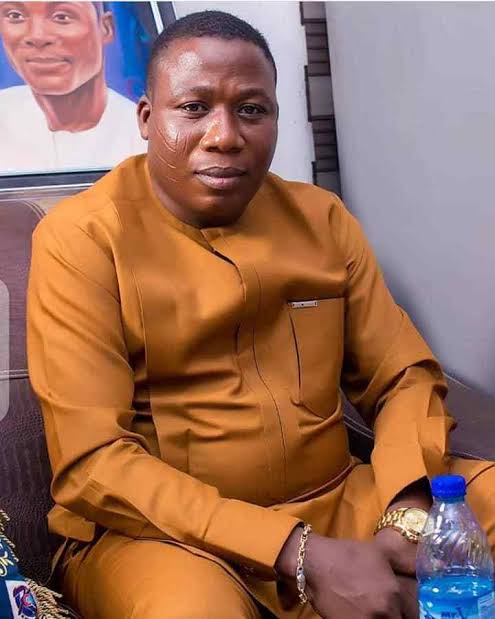 It is all about EndSARS protests extension. You are no longer new to the deadly activities of the protesters in the past few months in the state. After the government tried to stop the unnecessarily prolonged EndSARS protests in Lagos last time, there were clashes between the protesters and security men. While some people alleged that, there were casualties from the clash, no clear evidence was seen since then.
Recently, the Lekki Consensus Company (the owner of the Toll-Gate) were asked by the panel handling police brutality in the state to reopen the toll-gate for business. In response to this order, the organizers of the EndSARS protest regrouped, and have concluded a plan to shut down the Toll-Gate on the 13th of this month.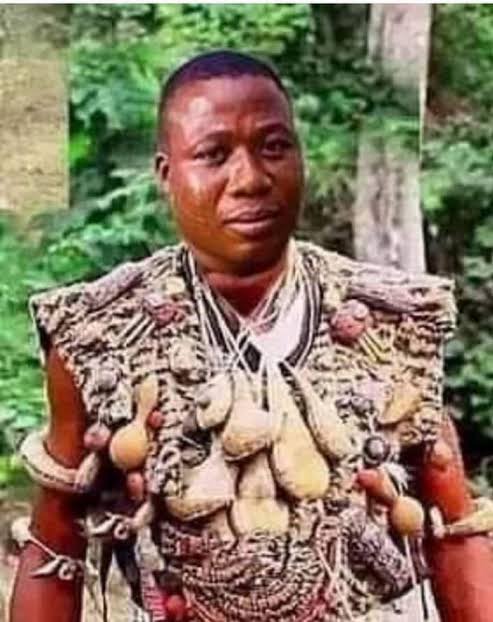 Equally, those who feels that Lagos should be protected from the protests which resulted to destruction of Lagos the other time, have also scheduled their own protest (DefendLagos) to that same day at the same venue (Lekki Toll-Gate).
This is what led a Twitter user (Awe Onisokuso) into dragging Sunday Igboho, the self-acclaimed Yoruba warrior into the scenario. Remember, Sunday Igboho recently became very popular in Your land over his eviction notice to Fulani herders in the region. He did only issue the quit notice to them, but actually supervised the implementation of the sack.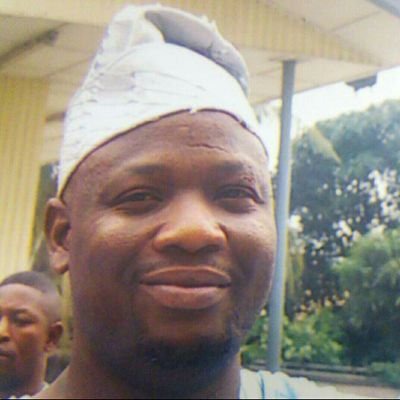 In the tweet, Onisokuso states that, Sunday Igboho who is clamming to be defending Yoruba Land shouldn't be silent over the plan by the protesters to set Lagos on fire for the second time in a few months.
He wondered if Sunday's protection of the Yorubas is only against Fulani people. Are Arsonists not part of his memo? He questioned Sunday Igboho in the tweet. See the tweet below: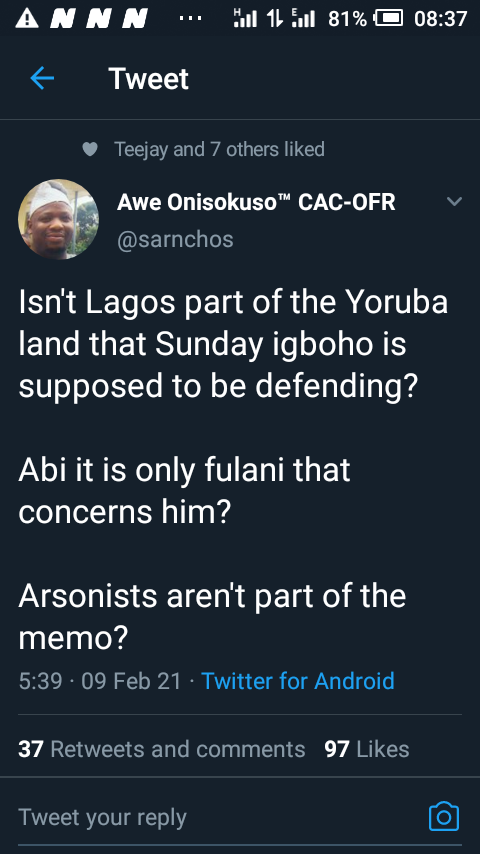 What is your take on this, do you also think that, Sunday Igboho should come out and defend Lagos against those planning to protest and canter protest in Lagos?
Are you one of those who believe that, Lagos is no man's land? Shear your thoughts with us on this!
Content created and supplied by: DesOjum (via Opera News )