Mr Macaroni just shared a tweet hours after he was released from the police station.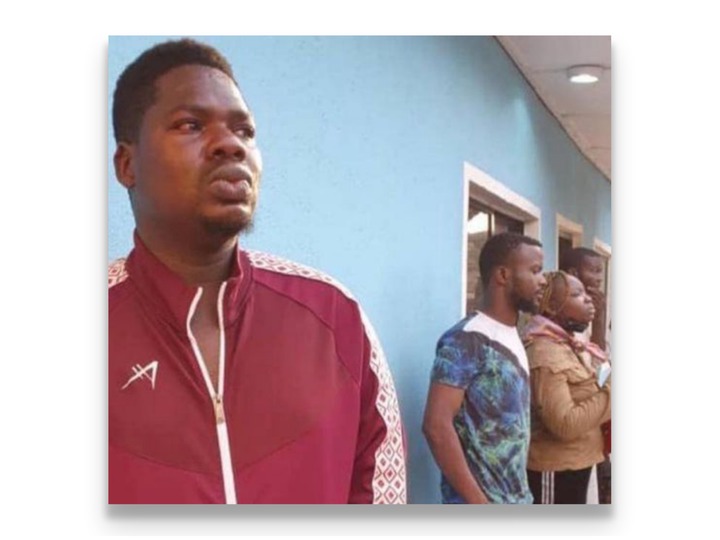 Debo Macaroni famously known as Mr Macaroni happens to be one of the peaceful protesters that was arrested at Lekki Tollgate on Saturday, February 13th, 2021.
Mr Macaroni said the Hausa man is my brother, so is the Igbo man and the Yoruba man. He also said they are all one. He added that the government and the government alone is responsible for any insecurity in Nigeria and it is their duty to protect all Nigerians.
Mr Macaroni also plead for peace He also said "we will come back to my matter later".
Read his tweet below.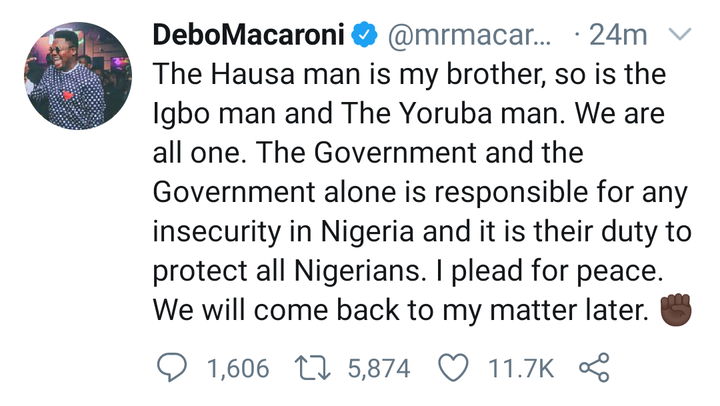 There is no doubt that Mr Macaroni is a courageous man, and he just displayed how courageous he is.
What do you think about what Mr Macaroni said? Tell us your opinion in the comment section below.
Kindly follow and share this article.
Content created and supplied by: Henry011 (via Opera News )