Reno Omokri and some other Nigerian who resides in London has made their voice so strong that thousands of people has joined the protest Virtually.
Remember, Reno Omokri has been ranting online to protest against President Buhari's Medical check up abroad. He said, it is a very bad idea if the head of a state is enjoying Medical care somewhere and the citizens are suffering.
It is about three days now, the Nigerian resident doctors are on strike for not getting their entitlement regularly. The patient in the hospitals are crying harder for government intervention.
Amidst the issue, Doctor Harvey Olufunmilayo has shared a picture and it has got a whole lot of people talking.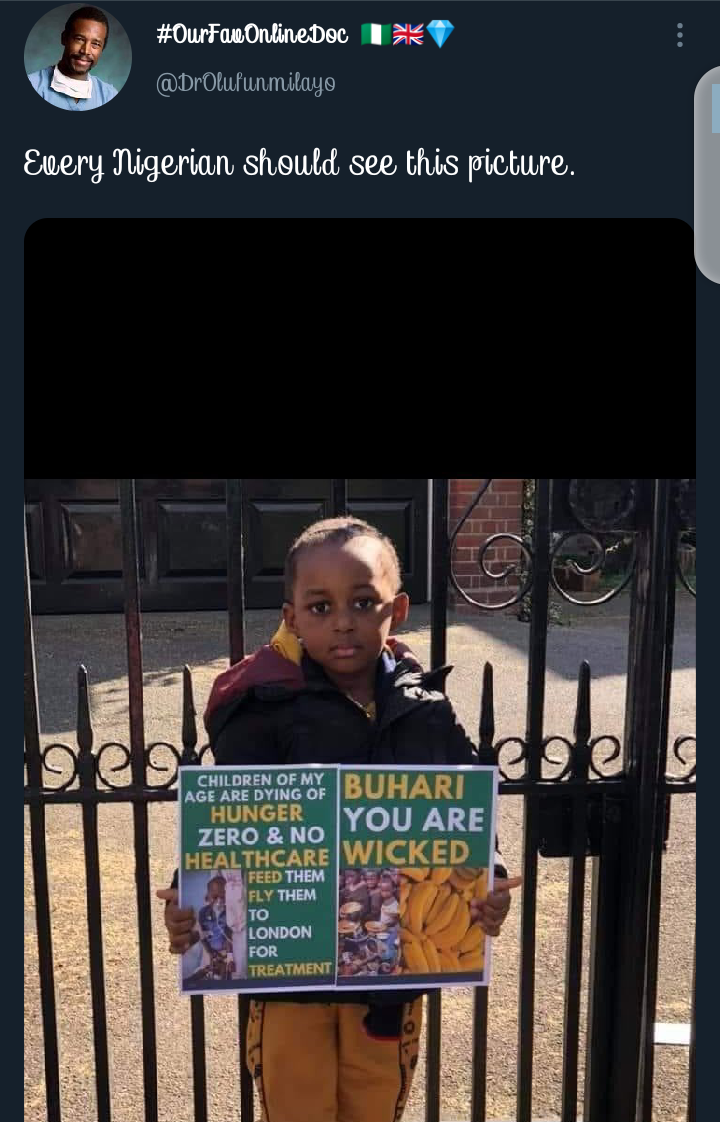 Indeed, it is a picture that everyone needs stop see. The young boy is seen holding a placards that has a very deep and sensitive message in it.
It says, "Children of my age are dying of hunger, zero and no healthcare. Feed them and fly them to London for treatment."
Thousand of children are truly on the street begging and looking for all means to survive, some are in the orphanage home while some are in the hospital battling for their lives, the young boy is calling on president Buhari to please help the children and give them a property health care unit.
So many people who has seen the picture has really reacted to it, claiming it is the best pot ever;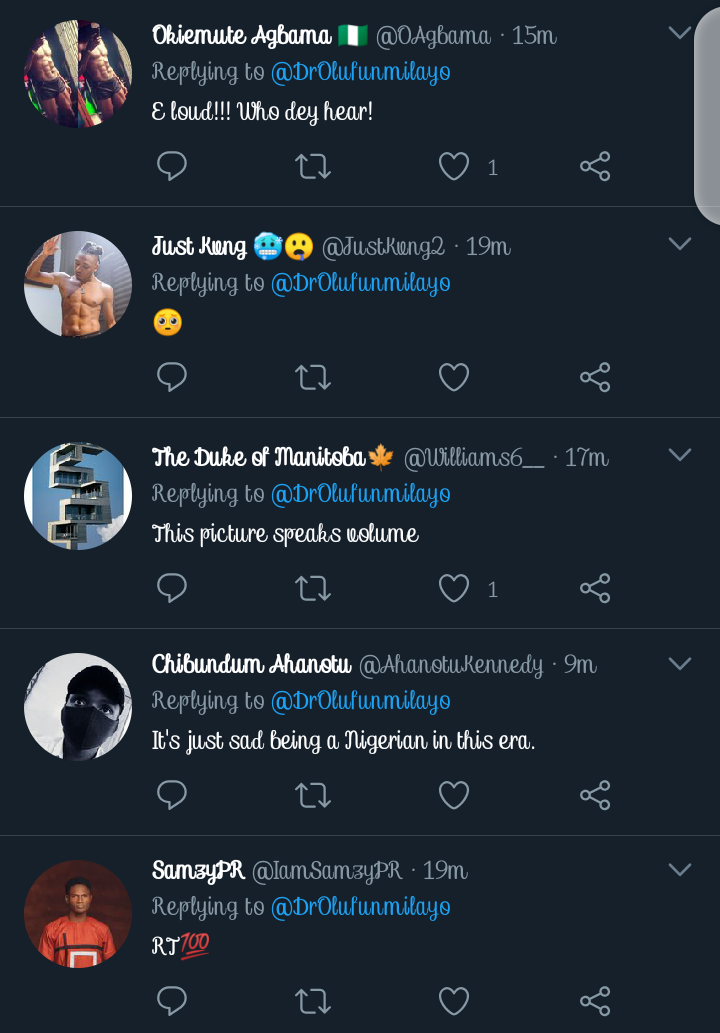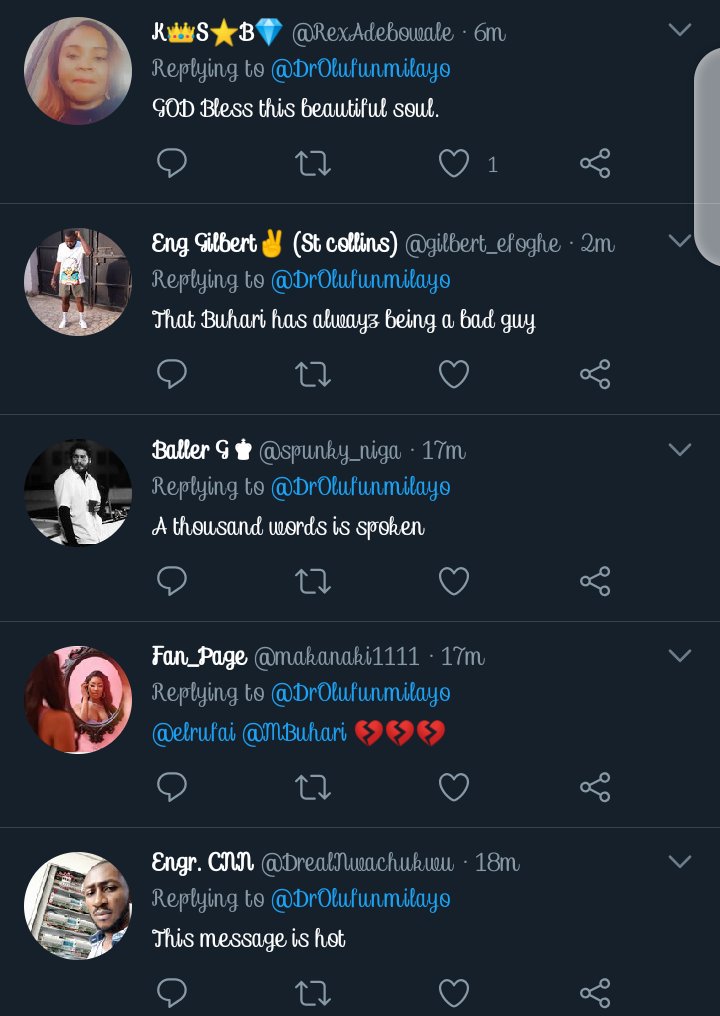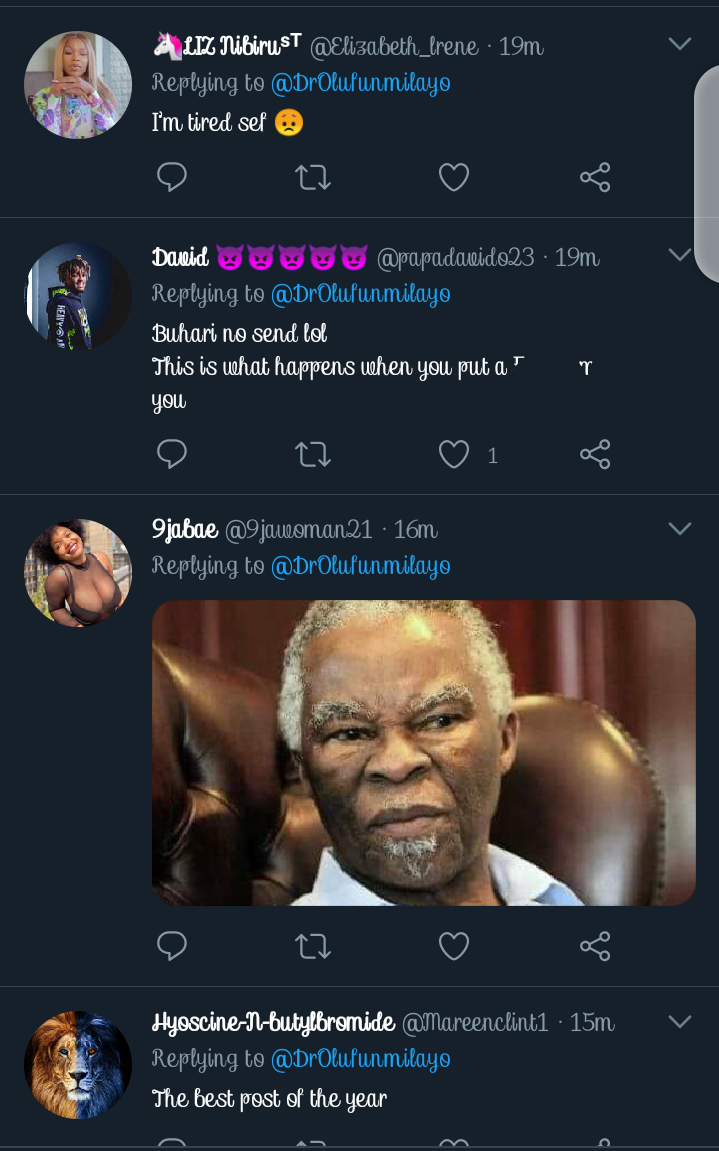 God will help out nation.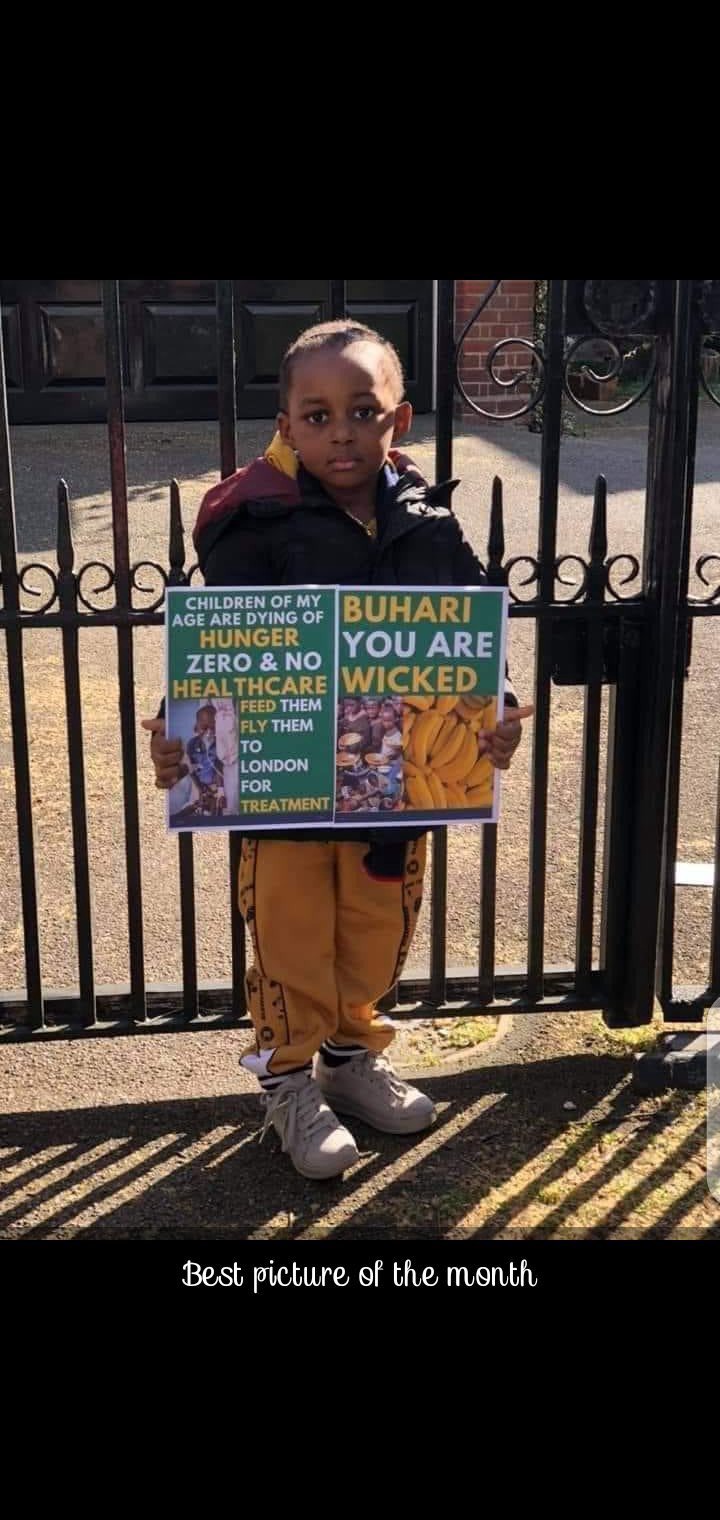 Content created and supplied by: Ayindex33 (via Opera News )