"If you are Igbo person and has plan of joining Occupy Lekki, kindly rethink" — Austine Ugo.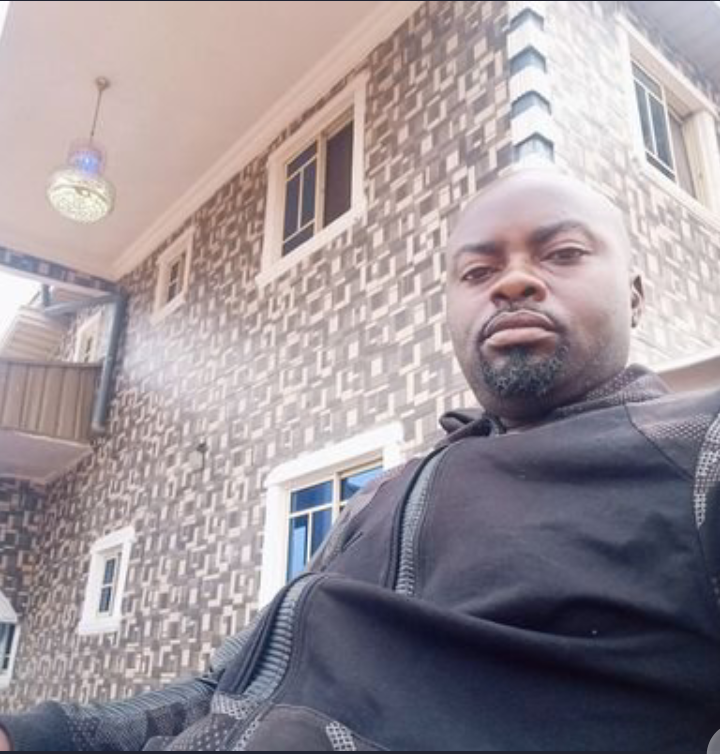 The unfortunate incident that took place at Lekki Toll Gate on October 20 is still a subject of controversy. It would be recalled that Nigerian army and police were alleged to have shot live rounds at peaceful demonstrators during #EndSARS protest at Lekki on the night of October 20. 
Initially, the Nigerian Army denied its presence at Lekki, but later admitted its men and officers were present to enforce the curfew imposed by Lagos State Governor, Babajide Sanwo-olu and that only rubber bullets were shot at protesters to scare them off. 
Amidst controversies about the number of victims of Lekki Toll Gate shooting, a judicial panel of inquiry was quickly put in place to look into a hundred cases of unreported police brutality, including what happened on the night.
And just yesterday, the Lagos panel for the victim and restitution of police brutality gave Lekki Construction Company(LCC) a nod to begin renovation and reopening of Lekki Toll Gate. This order angered Nigerians, especially youths who have vowed to barricade Lekki Toll Gate on Saturday to stop the reopening, as victims are yet to get justice, and perpetrators have not been brought to book.
As many youths are now signifying interest to participate in the demonstration on Saturday, one Igbo man, Austine Ugo, has sent a strong warning to other Igbos not to take part in the demonstration. According to him, the last time there was #EndSARS protest, Igbos were accused of destroying Lagos. He added some people even said his tribesmen were responsible for destructions of properties and businesses belonging to an ex Lagos governor, Asiwaju Bola Ahmed Tinubu. He said it didn't stop there, as they were also accused of stealing crown of Oba of Lagos(he means Staff of Office).
"If you are Igbo person and have plan of joining Occupy Lekki kindly rethink because at the end owner of Lagos will say that Igbo's want to destroy their Lagos. They said so the last time that it was IPOB members that stole Oba crown and destroyed Tinubu businesses," Austine Ugo said while giving reasons his tribesmen and women should not take part in Saturday's protest.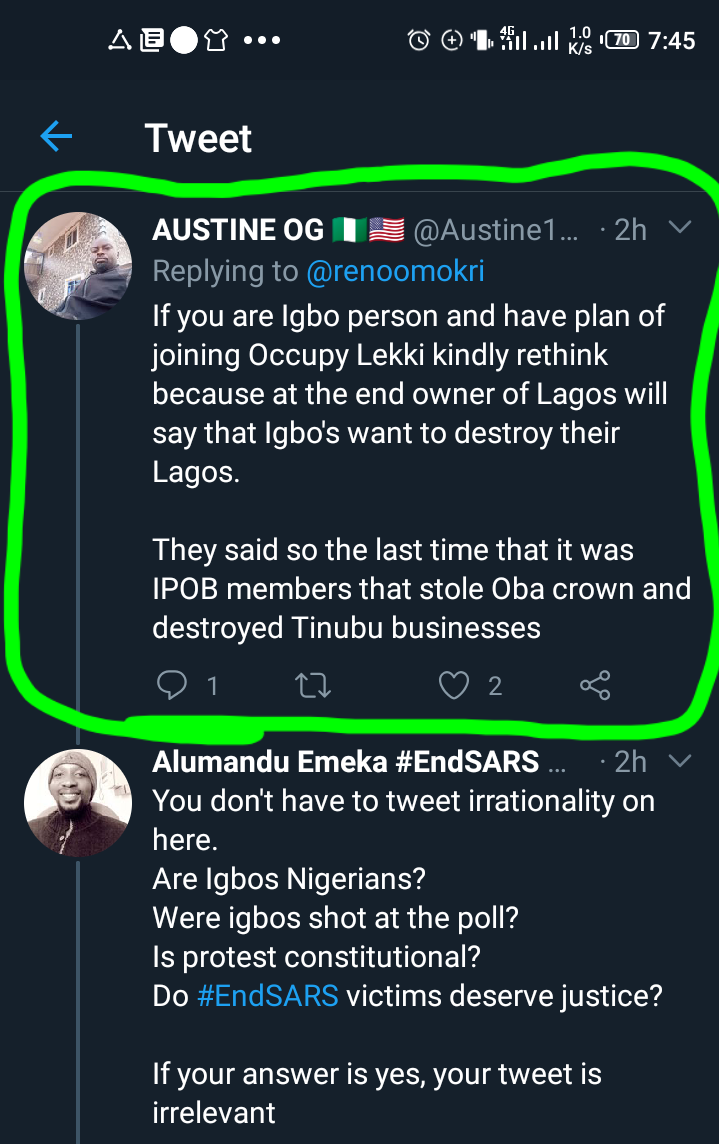 His advice came after Reno Omokri had tweeted that after shooting and killing this young patriotic Nigerian during the #LekkiMassacre of #EndSARS protesters, you want to reopen Lekki Toll Gate to collect toll from his father, mother, brothers, sisters, cousins, and neighbors, without giving him justice? Never! #OccupyLekkiTollGate.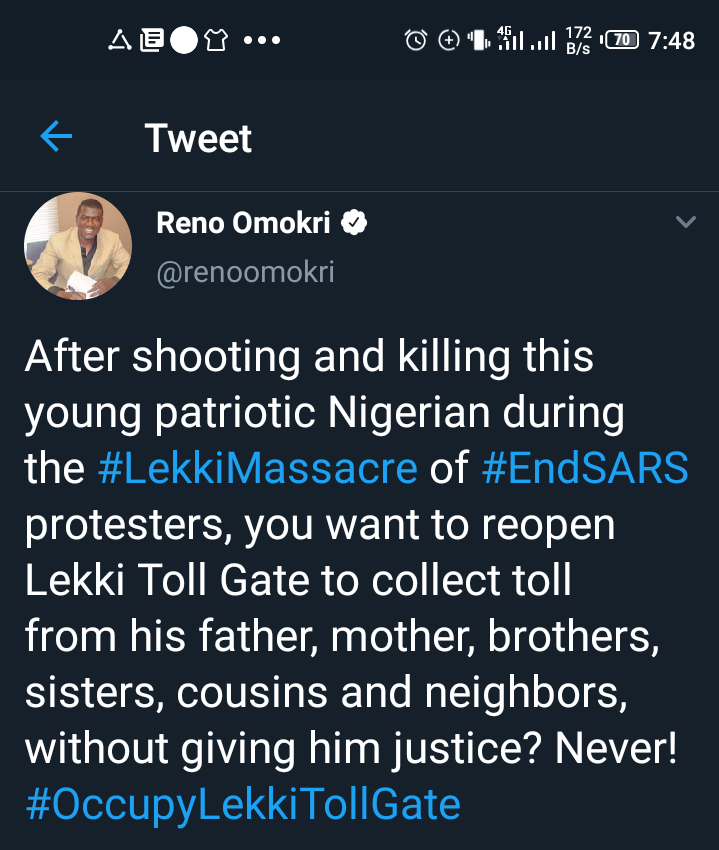 Click to watch the video of the young man:
Content created and supplied by: Alrasad (via Opera News )