"As A Western Version Of Nnamdi Kanu, Sunday Igboho Has Also Lost it" - Adamu Garba
Adamu Garba, a Nigerian politician, and one-time presidential candidate have revealed that Sunday Adeyemo, popularly known as Sunday Igboho has lost to Nigeria. According to Adamu Garba, Sunday Igboho is a Western Version of Mazi Nnamdi Kanu. Adamu Garba revealed that if Nnamdi Kanu couldn't defeat Nigeria with his IPOB agenda then Sunday Igboho will not prevail.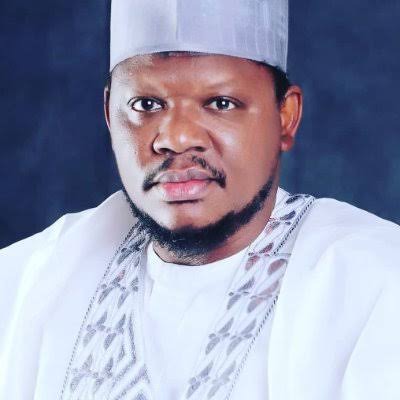 We know that Nnamdi Kanu, the leader of the Indigenous People of Biafra has been asking for a division so that the Igbo's can go on their way, having seen the slavery and inhumanity Igbo's are receiving from the Northerns. But since his agitation, protest, and plead it hasn't been easy for him and he hasn't gotten what he wants.
Even though Nnamdi Kanu control the largest movement of Nigerians it has been difficult for him to get the division he wants and therefore never stopped agitation and protest.
Adamu Garba revealed that Sunday Igboho, a Yoruba Activist and fighter, who is earnestly looking for the freedom of his Yoruba people from the Fulanis, revealed that Sunday Igboho is a Western Version of Mazi Nnamdi Kanu and has already lost the Battle.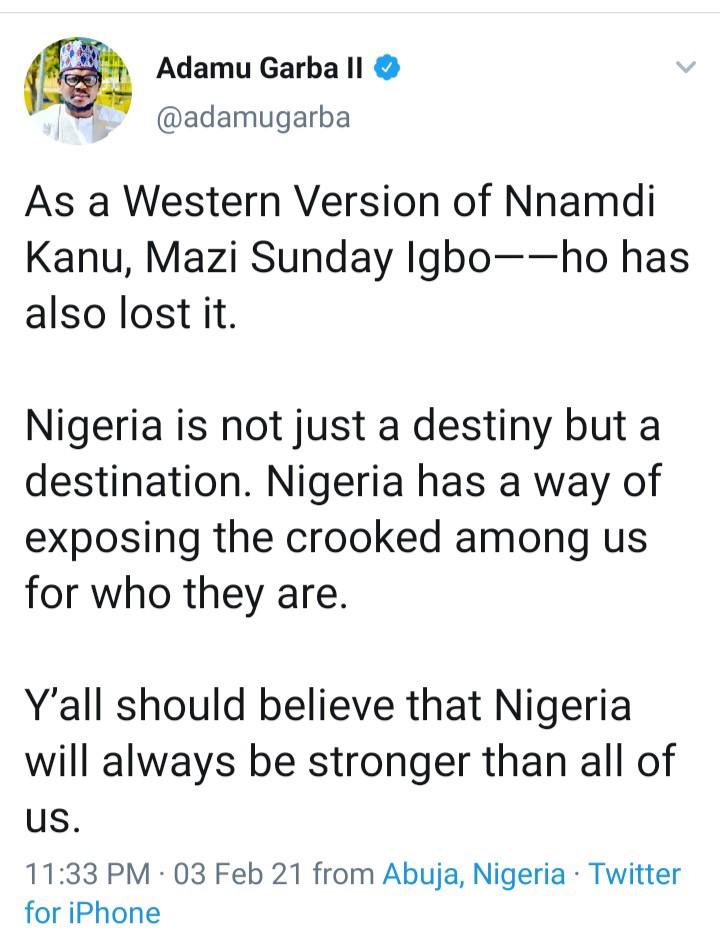 He revealed that Nigeria is not just a destiny but a destination and Nigeria also has a way of exposing the crooks among us for who they are.
He Finally made it known that Nigeria will surely be stronger and bigger than all of us.
Content created and supplied by: UdumaPraise (via Opera News )