Here are some of the trending and latest headlines today in Nigeria.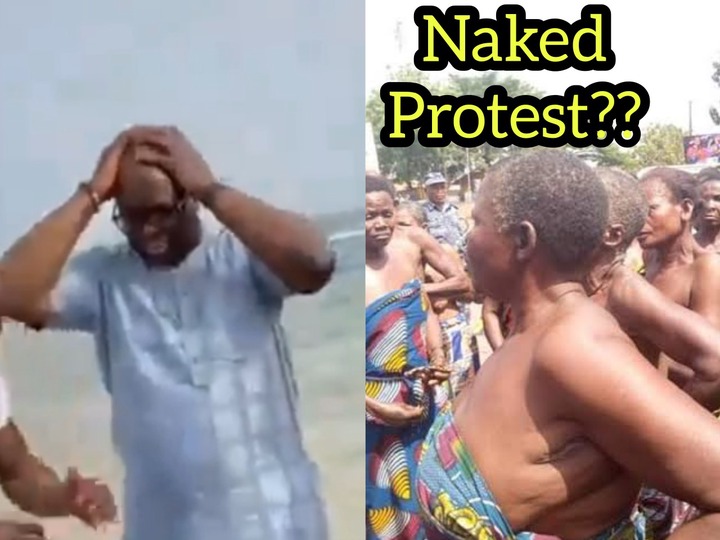 Igbo women threaten to protest naked across southeast....
Over the past few months, the killings by herdsmen has no doubt been a cause of grief to many, especially those in the southeast. However, it seems the people of these region have had enough as they have now tasked the authorities to stop the attacks by herders in Enugu and Ebonyi states. In a statrment that was released on Saturday, the Ndinne Igbo, an all-women socio-cultural organization, has threatened its members would march naked across Igboland to protest killings by herdsmen in the region if the situation is not addressed immediately by the relevant authorities.
Security analysts expose Boko Haram's doctored video on NAF jet crash...
Not too long ago, reports claimed that a Nigerian fighter jets was missing but after hours of search, it was found. However, moments later, Boko Haram released a video claiming responsibility for the missing jet as their video even showed the alleged dead pilot. However, it has now been proven by analysts that the video was edited and false. Commenting on the video, Hugo Kaaman, a Sweden-based analyst, said the supposed explosion of the jet was from a 2012 video. "Boko Haram just released a video claiming it shows a NAF jet shot down by the group. Looking at the video, it appears as if the jet explodes mid-air. However, this is not true. BH took a 2012 video showing a SyAAF helicopter exploding mid-air over Idlib and superimposed it. Weak," he tweeted. 
Fayose Spotted with Prayer Warriors At river side....
A viral video of the former governor of Ekiti state praying along with others at the river side. The politician who is believed to have been praying for sustained glory, was led in a prayer war by an unidentified old aged prayer warrior woman inside a river. Fayose and his prayer team could be heard praying in the Yoruba language for enablement to use his glory. Though no political agenda was mentioned during the prayer, Nigerians on the social media, however, suggest that the former governor is hoping to join the 2023 race.
Makinde mourns Odumakin, says Yorubaland lost a true fighter...
It's no news that Nigeria has lost a prominent personality today, as the spokeman for Afenifere, Odumakin, died after suffering from Covid-19. A statement by the Chief Press Secretary to the governor, Mr Taiwo Adisa, quoted the governor as adding that Odumakin's death has created a huge vacuum in Yorubaland and Nigeria. However, Governor 'Seyi Makinde of Oyo State has described the death of the National Publicity Secretary of the pan-Yoruba socio-political group, Afenifere, as a personal loss of a good brother and a great loss to the Yoruba race.
What do you think fayose was praying for? And why do you think Boko Haram are trying to take responsibility for the missing jet? Leave a comment so I can know what you think. Thanks.
Content created and supplied by: SundayGist (via Opera News )