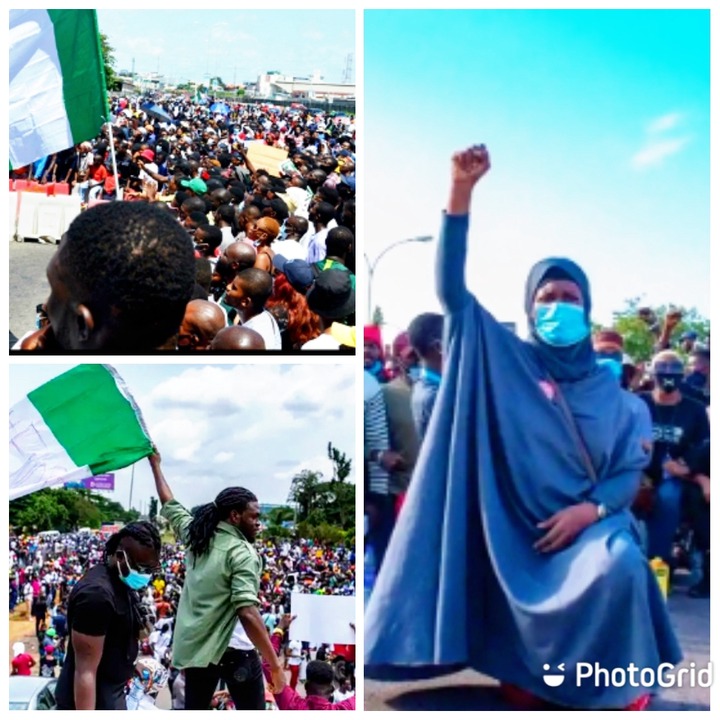 It's very clear that in the month of October, 2020 Nigerian youths embarked on a serious protest, demanding that the federal government should put an end to a police unit named SARS due to high level of maltreatment and killing of innocent youths.
As the protests grew stronger an ugly incident happened at Lekki Tollgate in Lagos State, on he 20th of October, 2020.
According to reports, the peaceful protesters stormed Lekki Tollgate demanding for their rights and the citizens of Nigeria, but the Nigeria army who were supposed to protect the citizens opened fire at the unharmed protesters. Some died and some were many were seriously injured.
After the massacre, the Lekki Tollgate was shutdown since then. Recently the Lagos State Judicial Pannel of Inquiry probing the alleged killing of EndSars protesters by soldiers at the Lekki Tollgate, approved the reopening of the tollgate.
Following the plans of reopening of Lekki Tollgate, some youths have threatened to begin another EndSars protest at the tollgate.
According to Punch Newspaper, youths have begun to mobilise on social media with #RevolutionNow and #OccupyLekkiTollGate, with the matter trending as number one and three on Twitter.
The Punch also reported that As of 11am today some of the Youths shared display pictures and banners to create awareness about the new EndSars protest.
Information on the poster shows that the new EndSars protest is planned to start at 7am on Saturday 13th of February, 2021. Some of the posters has inscription such as "No justice, no reopening.
Check Out some tweets from campaigners as the new EndSars protest set to begin on he 13th of February, 2021: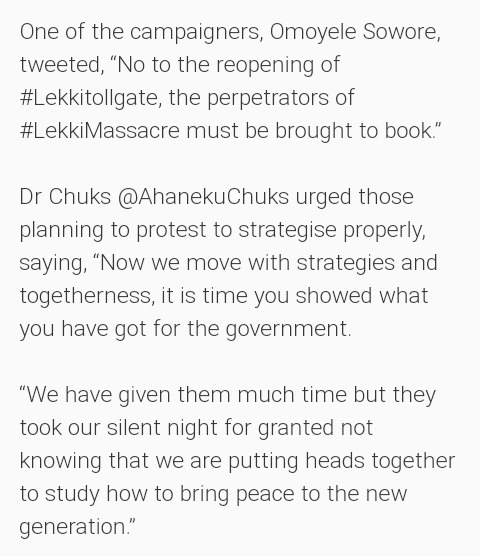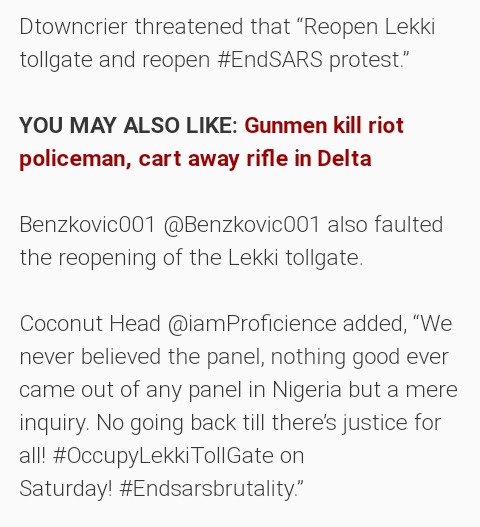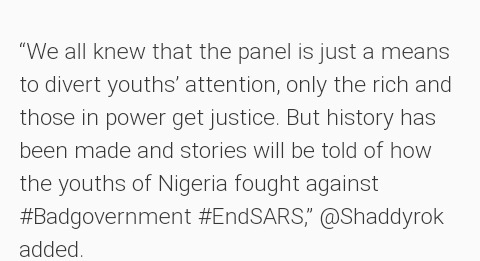 See more Reactions in the screenshots below;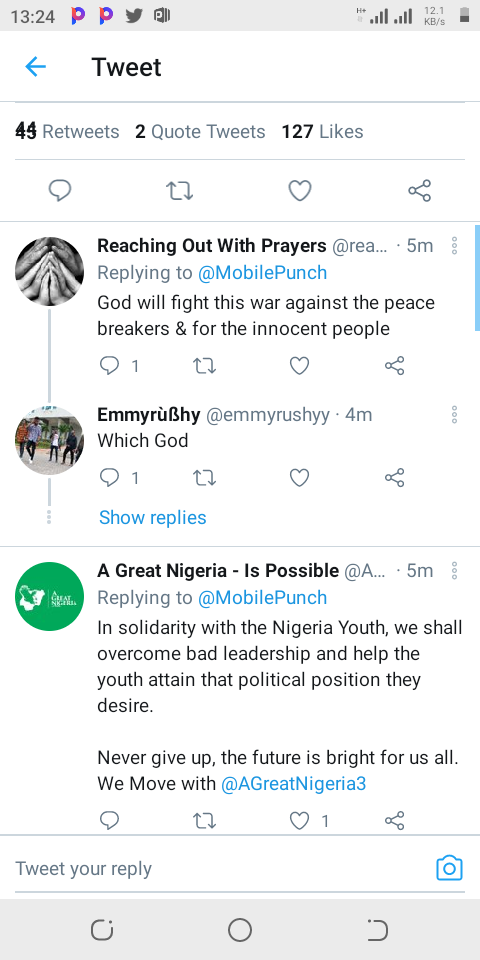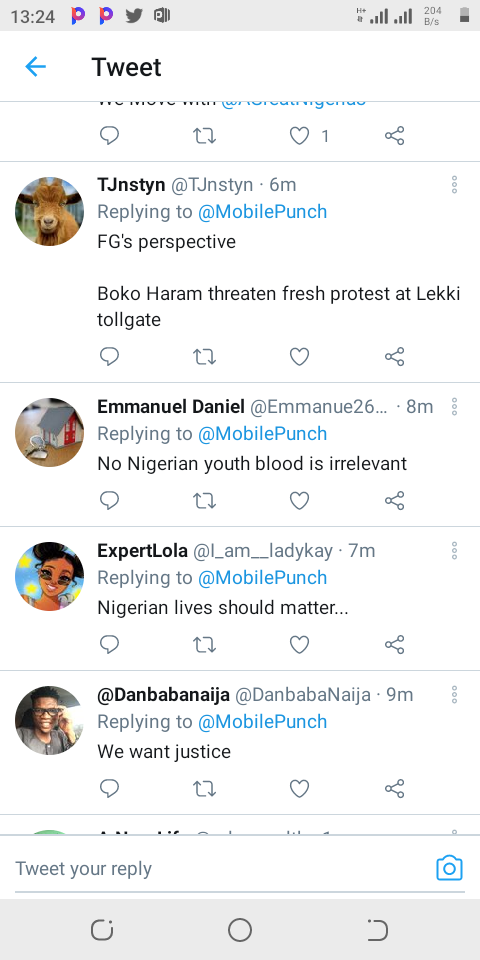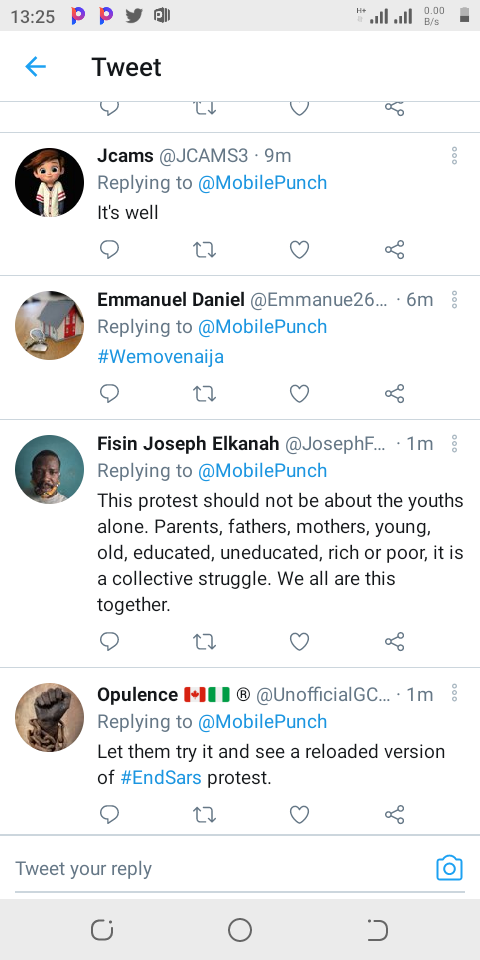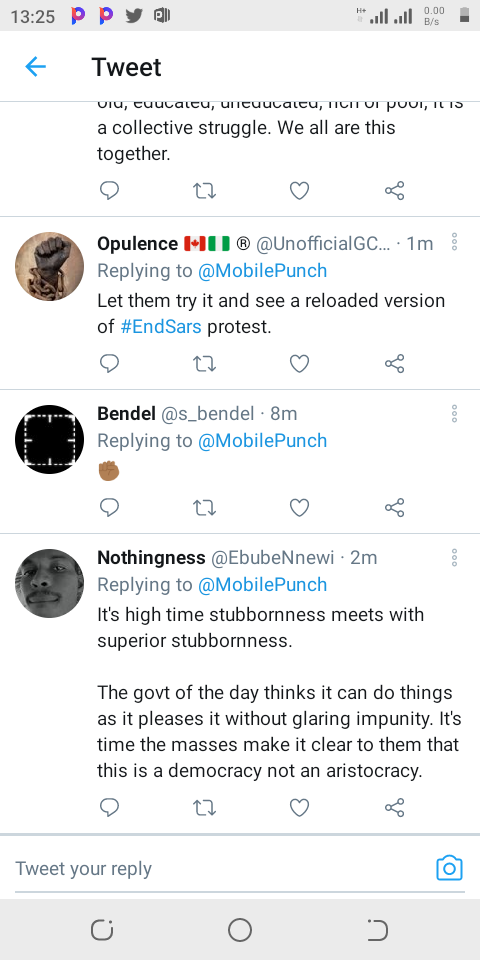 What do you have to say about this? are you in support of the upcoming EndSars protest?
Comment below and please share with others.
Content created and supplied by: Starr7 (via Opera News )