Debo Adeboye, Popularly known as Mr Macaroni.
Born on 3rd May 1992, in Lagos, to a journalist father and an educationists mother. Mr Macaroni is a Nigerian entertainer, comedian, content creator, businessman and online media influencer notable for his expression such as comedy skits.
Few years ago, He founded Mr. Macaroni Entertainment Ltd. An enrolled organization that spends significant time in Arts and Entertainment, a company which recently came into limelight. Prior to his satire production, Mr Macaroni featured in some popular Movies such as the Mistresses, Superstory e.t.c.
He has become one of the finest comedians on the African continent with some of his key phrases like "ooin", "fantabulous", "freaky freaky", "you are doing well" and so many others.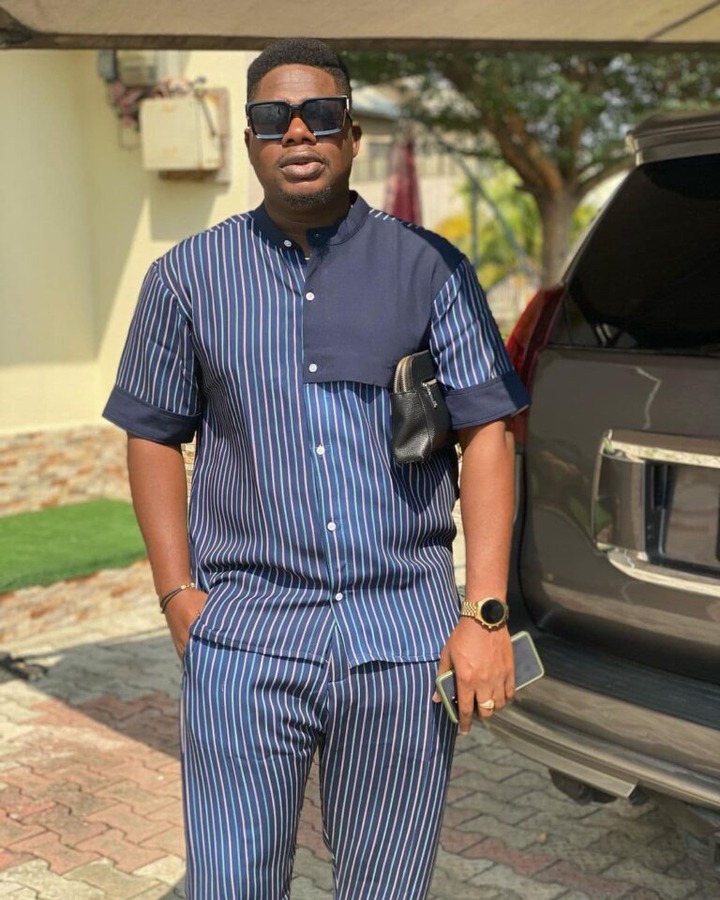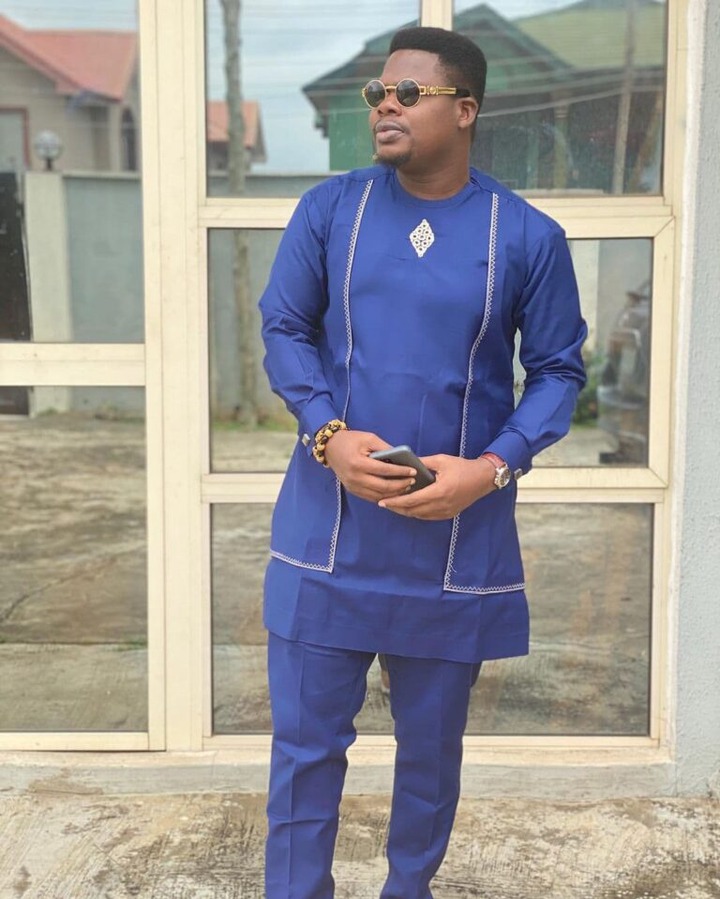 M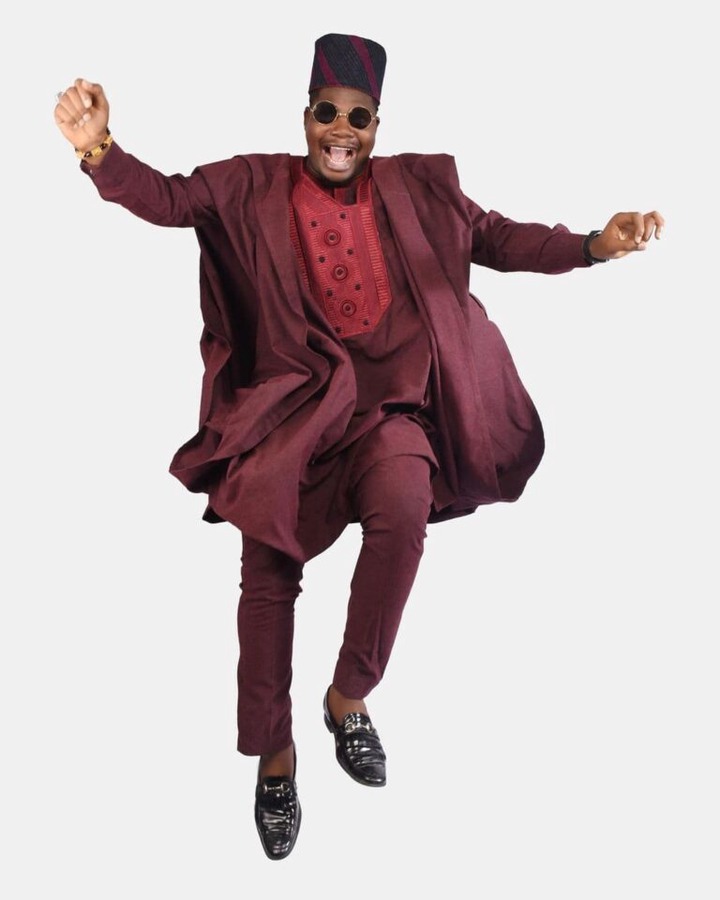 Mr Macaroni popularly known on social media and having a lot of followers because of how he reflects on the happenings in the society got more famous after getting involved in a controversial protest at the Lekki Toll Gate Lagos state, a commercial city in Nigeria. Being amongst the protesters who had stormed the area against the reopening of the tollgate. 
However, being pretty vocal and proactive in issues that are political and as continued to do so well to the admiration of everyone, it was reportedly revealed that Mr Macaroni was among other Nigerian influencers that led the #EndSARS protest to complain to the government about the incessant killing of the youth in the country and a demand for justice.
It was earlier reported that the Federal Government, through the minister of information and culture, Mr Lai Mohammed, and the Lagos state police command earlier warned protesters and activist planning to engage in such protest activities to desists from such insubordination. Furthermore, resulting to the police who had manned the tollgate arresting many of them as they arrived at the tollgate including the popular comedian.
It was recalled that a video went viral showing a bare-chested Mr Macaroni sandwiched in a bus with other equally half naked protesters after their arrest at the Tollgate.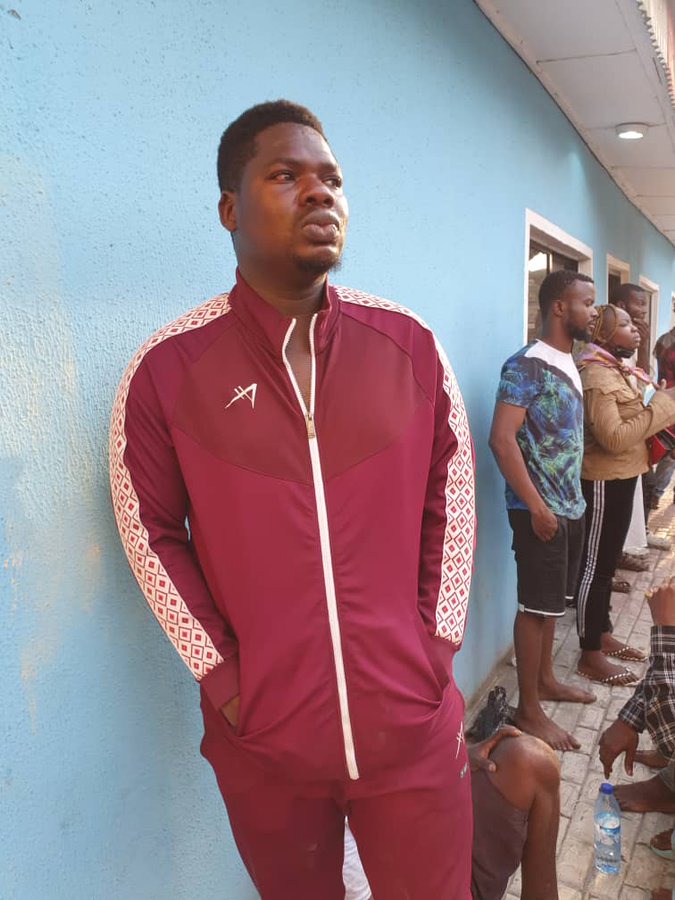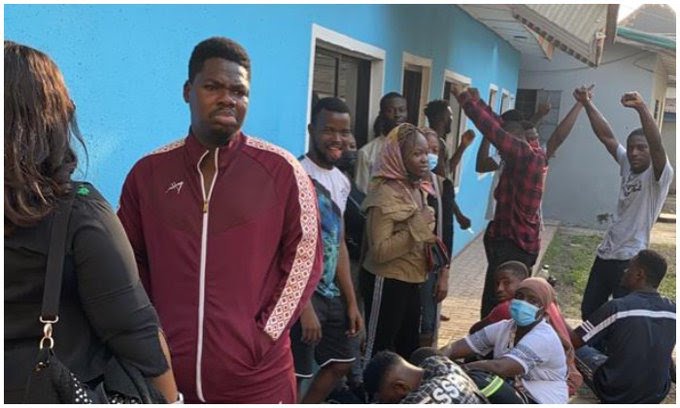 Barely one week after his release Mr Macaroni on his Facebook page released video of his experience while on police custody. In the video tagged "One Coward, 39 heroes", he narrates how he got caught up in the protest mess and exclusive interview about #Endsars.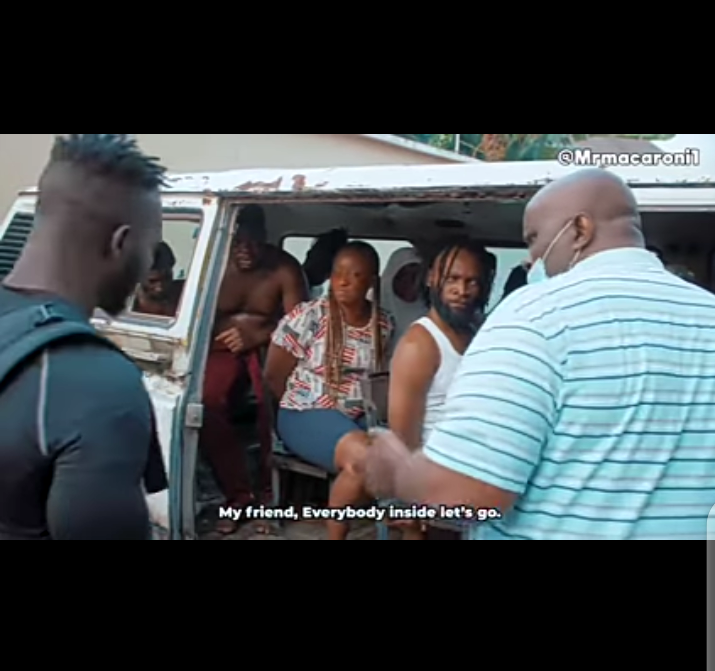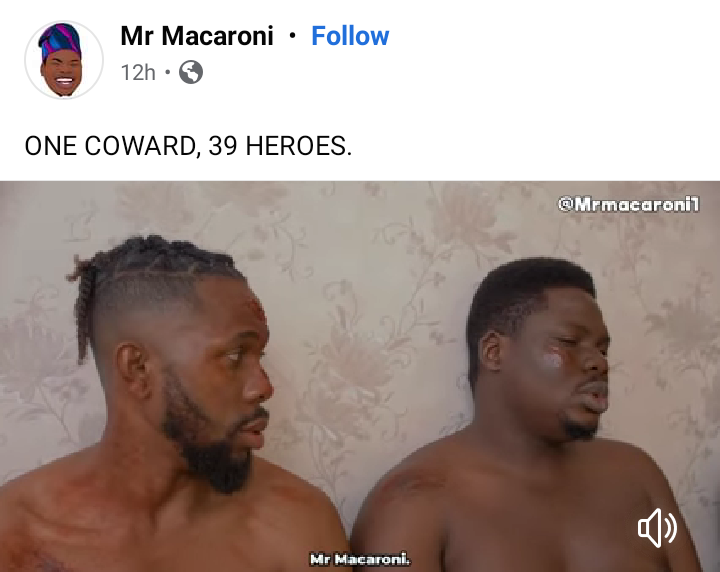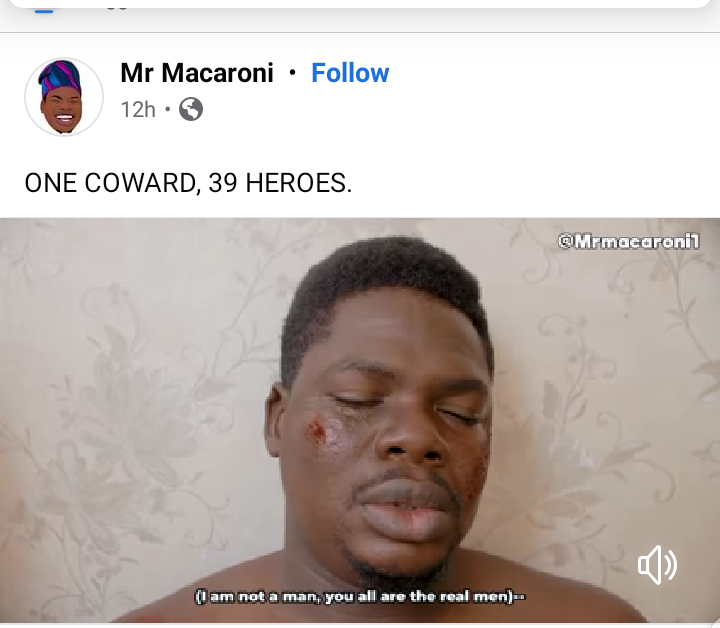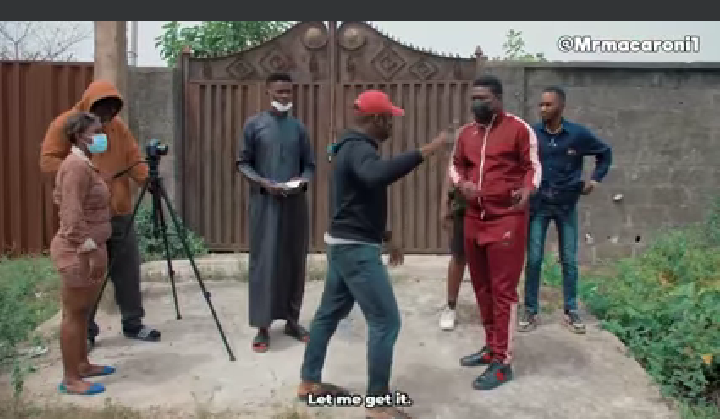 Th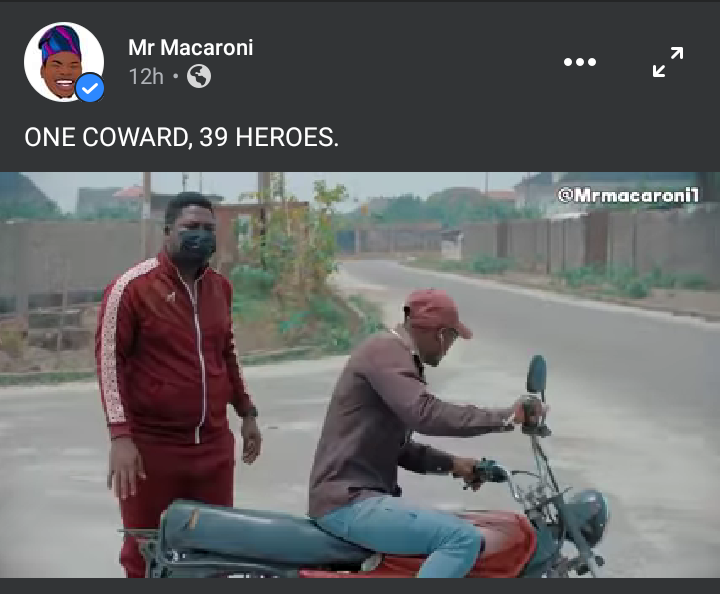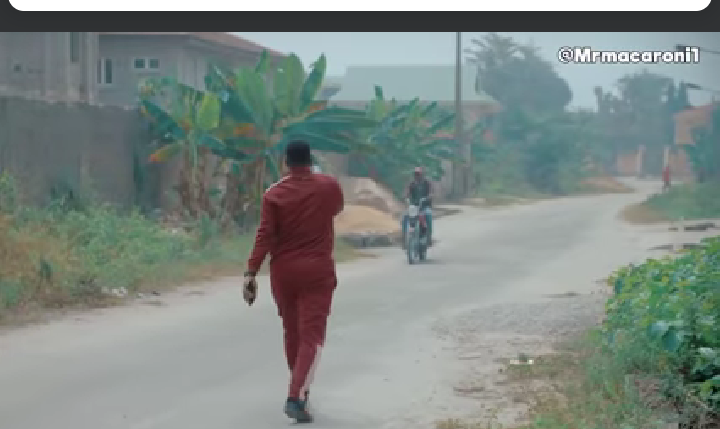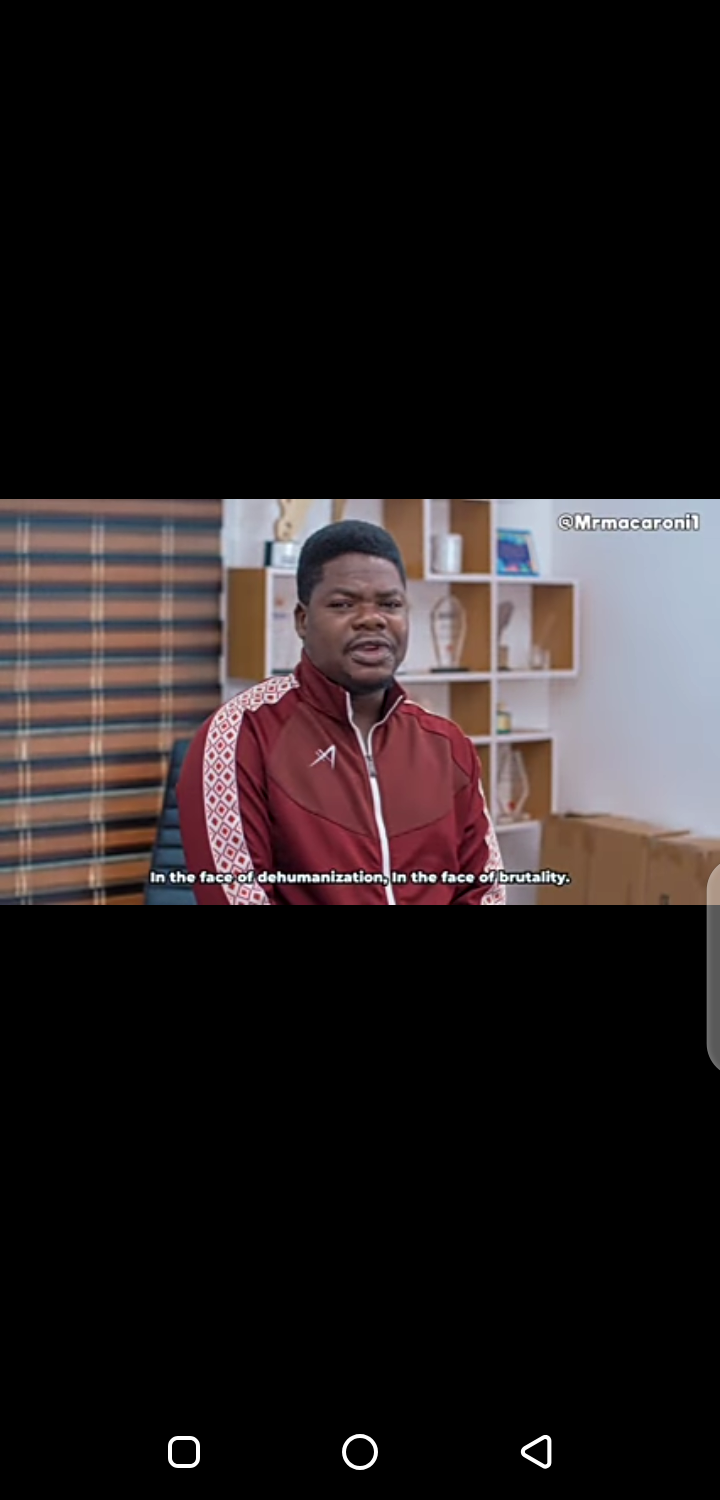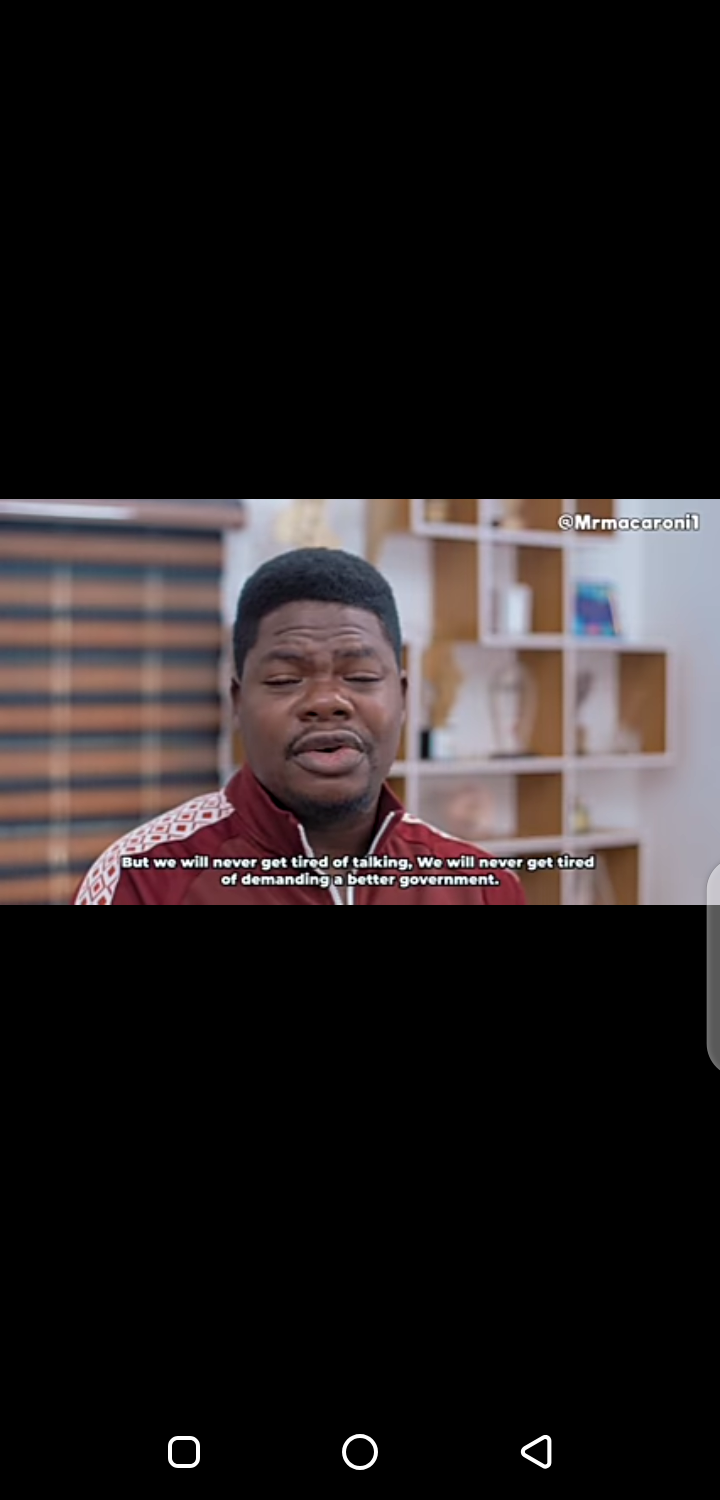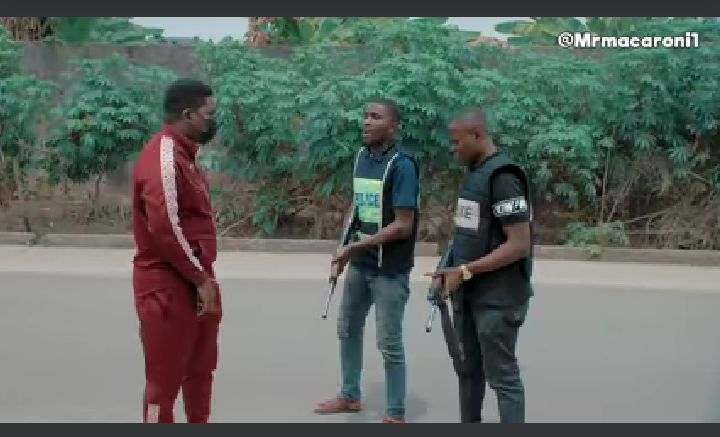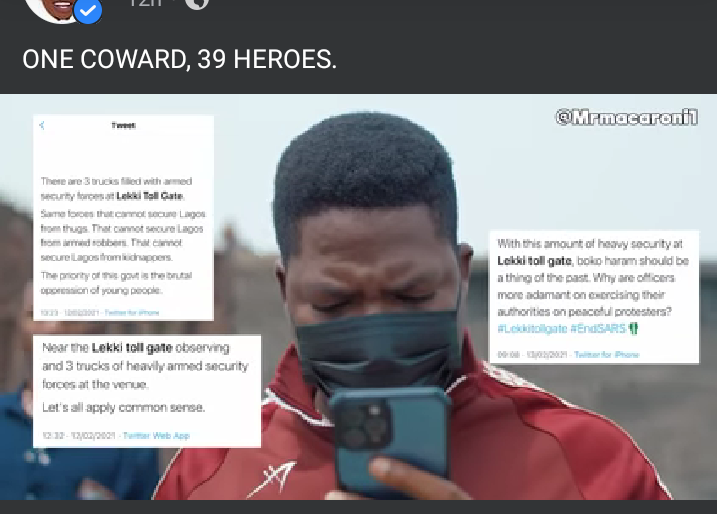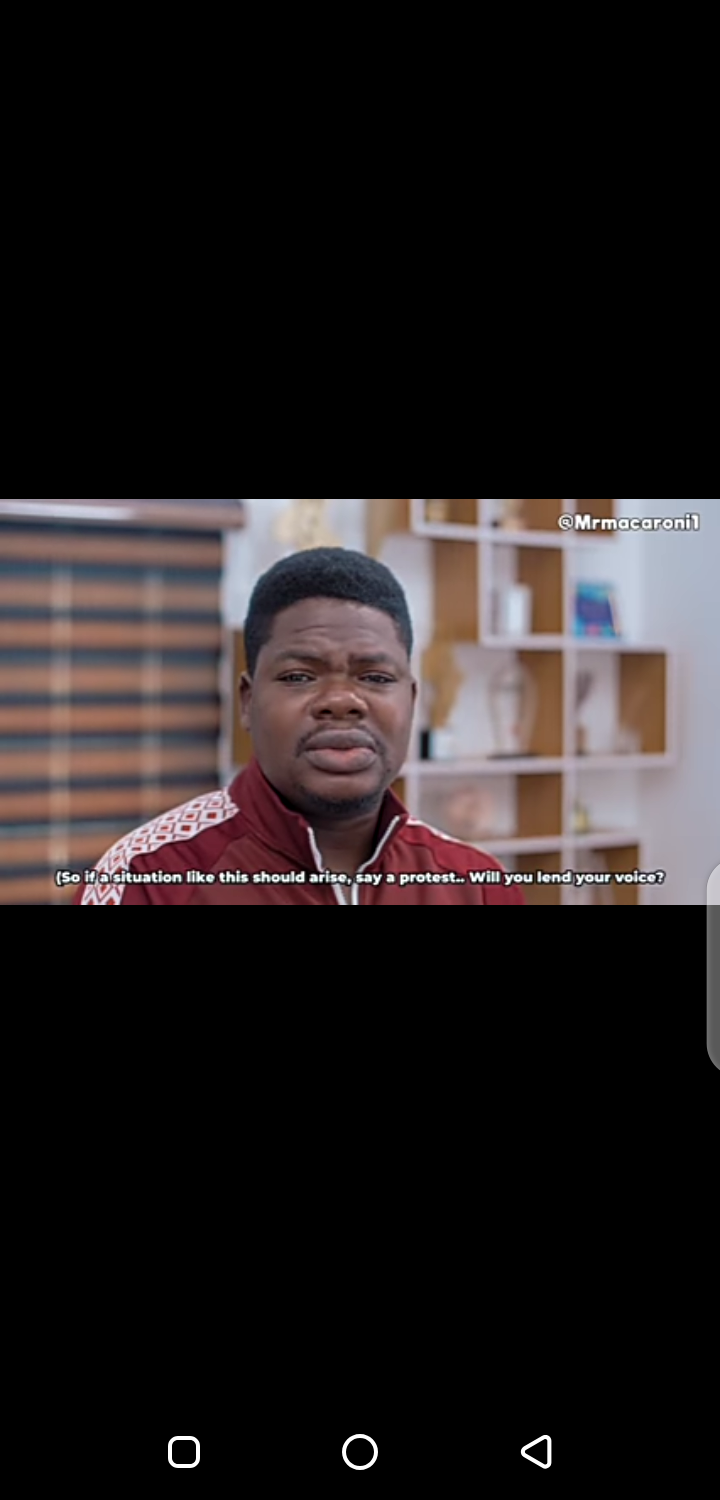 e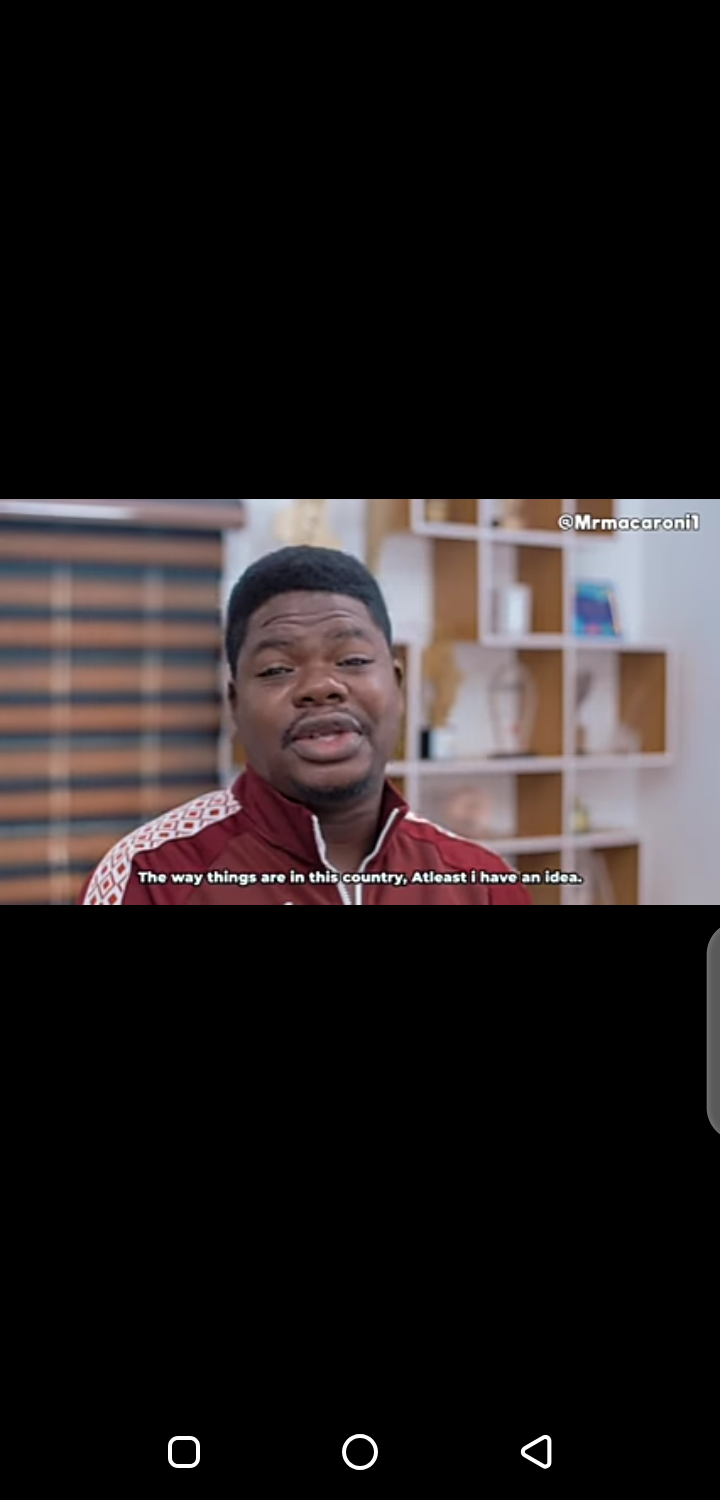 video have already generated over 900 view in the past 8hrs on how he discusses his view about the government, speaking of which he is willing to help support the masses to make their voice heard, making it clear that he is not going to relent for a good and just cause in country.
This is a link to watch the video.
On Mr Macaroni's Facebook page.
https://m.facebook.com/story.php?story_fbid=269786107869453&id=100045141979527
Or
And Instagram page. https://www.instagram.com/tv/CLjSPEPl3d5/?igshid=1ev8c9x8oaxpv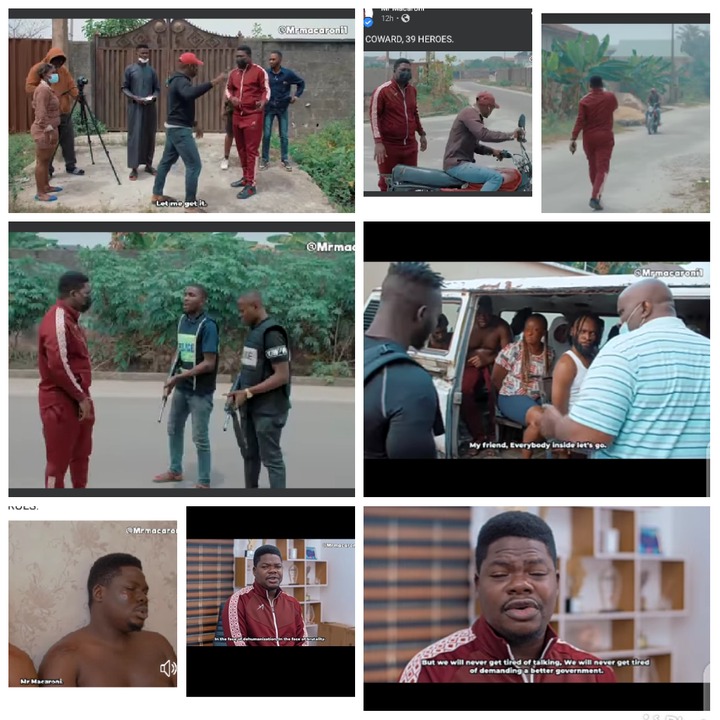 Content created and supplied by: Manee10 (via Opera News )