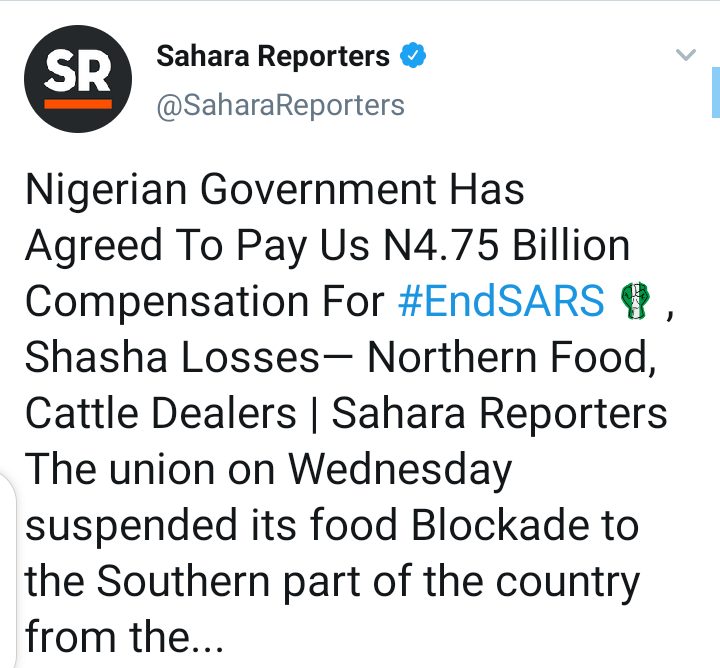 Photo Credit: Sahara Reporters
The Amalgamated Union of Foodstuffs and Cattle Dealers in Nigeria (AUFCDN) has claimed that the Nigerian government has agreed to pay the N4.75 billion it demanded as compensation for the losses it claimed its members suffered during the 2020 #EndSARS protests and the recent clash between Yoruba and Hausa communities in Oyo State. The union on Wednesday suspended its food Blockade to the Southern part of the country from the North.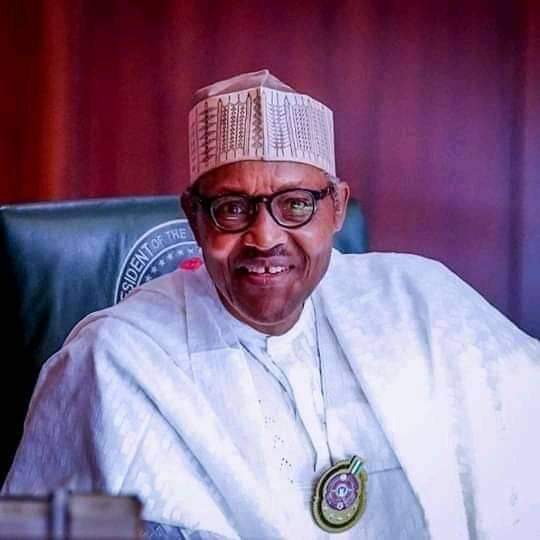 Checkout the screenshots of reactions: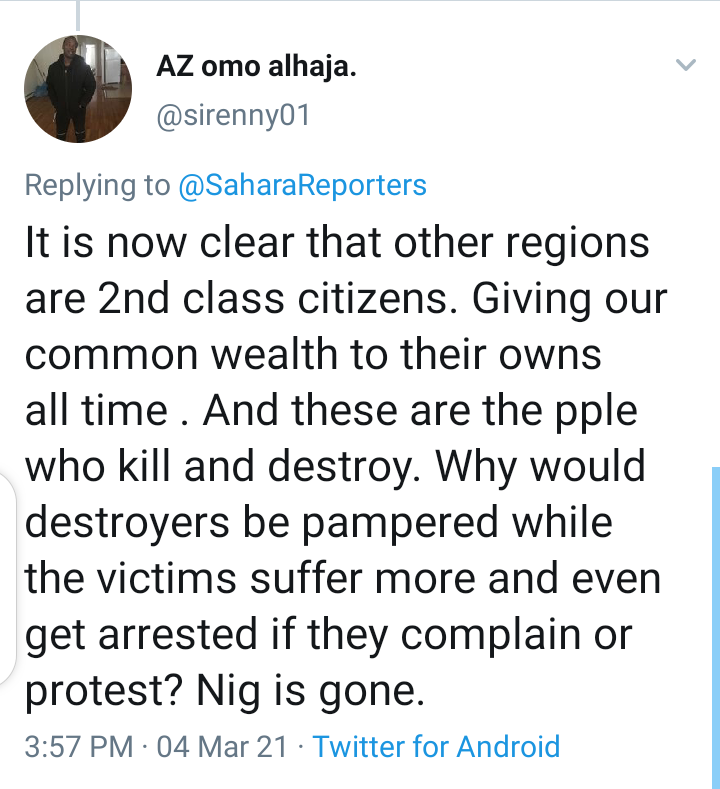 It is now clear that other regions are 2nd class citizens. Giving our common wealth to their owns all time. And these are the pple who kill and destroy. Why would destroyers be pampered while the victims suffer more and even get arrested if they complain or protest? Nigeria is gone.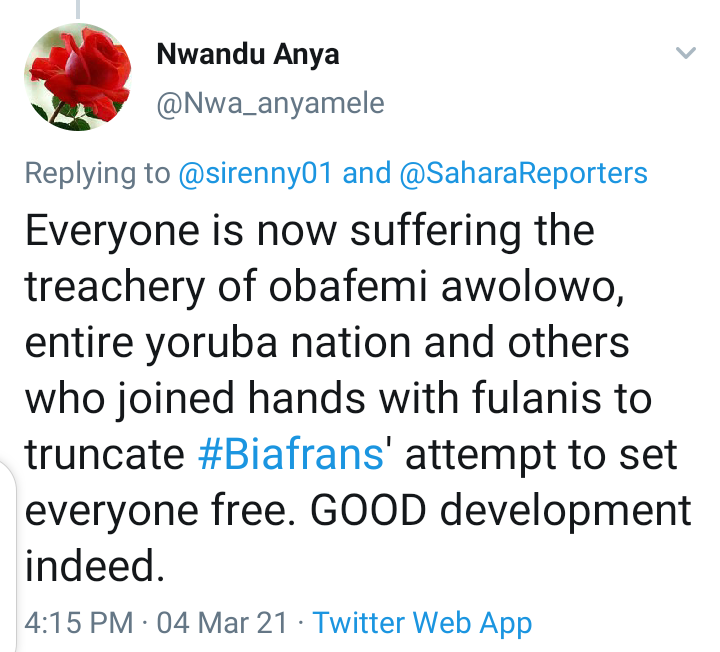 Everyone is now suffering the treachery of obafemi awolowo, entire yoruba nation and others who joined hands with fulanis to truncate Biafrans' attempt to set everyone free. GOOD development indeed.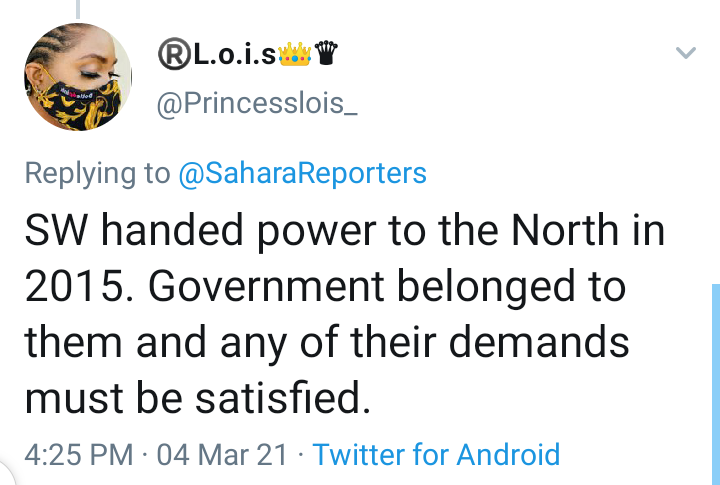 SW handed power to the North in 2015. Government belonged to them and any of their demands must be satisfied.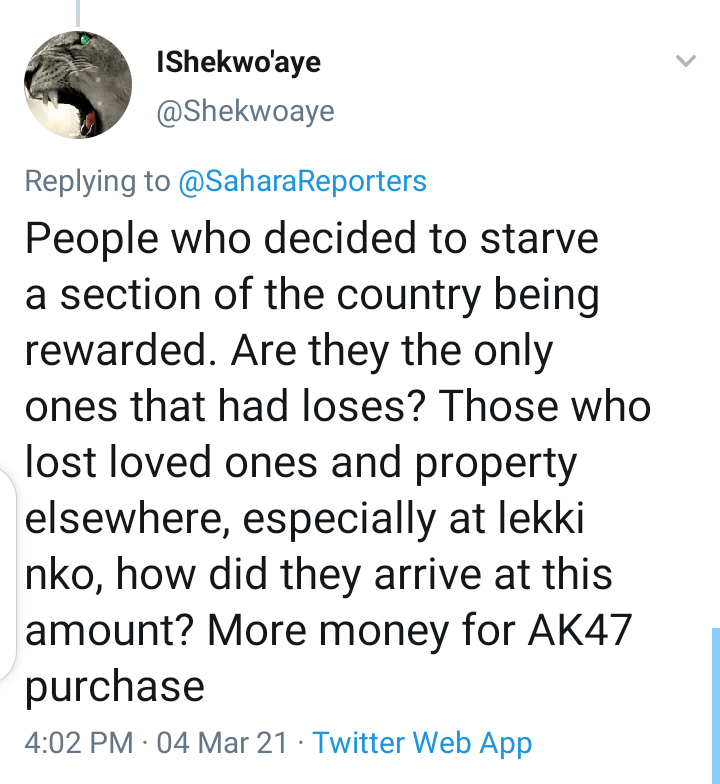 People who decided to starve a section of the country being rewarded. Are they the only ones that had loses? Those who lost loved ones and property elsewhere, especially at lekki nko, how did they arrive at this amount? More money for AK47 purchase.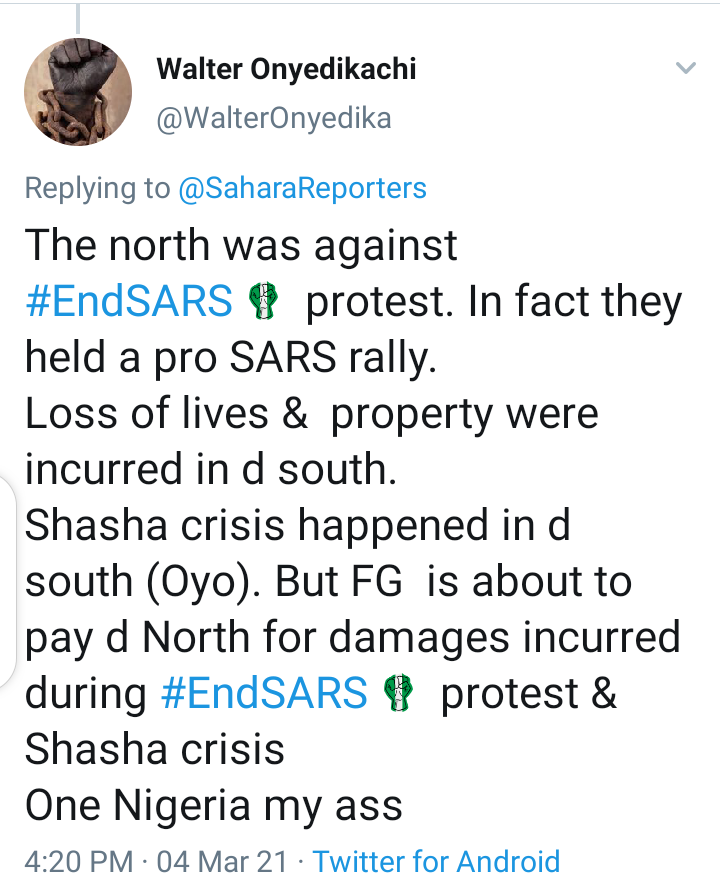 The north was against #EndSARS protest. In fact they held a pro SARS rally. Loss of lives and property were incurred in d south. Shasha crisis happened in d south (Oyo). But FG is about to pay d North for damages incurred during #EndSARS protest and Shasha crisis. One Nigeria my ass
Content created and supplied by: PrincessAJ (via Opera News )