Following reports that The federal government has agreed to pay the Amalgamated Union of Foodstuffs and Cattle Dealers in Nigeria (AUFCDN) N4.75billion as the union agreed to suspend its North-South food blockade.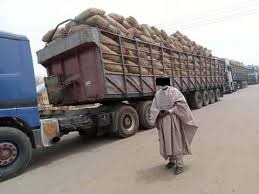 A Twitter User and Human rights activist, FS Yusuf have taken to his Twitter handle to lament on the decision of federal government to compensate the Northern food dealers, according to the Young Northerner, he is not against such decision but it would be unfair if federal government neglect the Southerners who's farmlands got raided by cattle.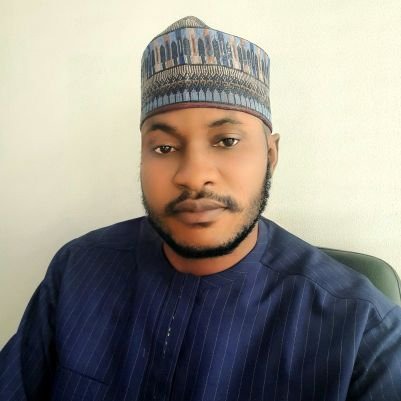 On his opinion, he said that FG shouldn't focus their attention to one side as those Southern Farmers deserves an equal compensation like their northern counterpart. He also added that if federal government refuses to compensate those Southern Farmers who's farmlands got destroyed, it will lead many people to protest which he is ready to join such protest.
He wrote;
"I am not against Federal Govt paying N4.75bn to Northern Food Dealers as damages for what happened in the South, I just hope farmers in the South whose farmlands got raided by cattle would have commensurate compensation. Anything less will cause many like myself to protest."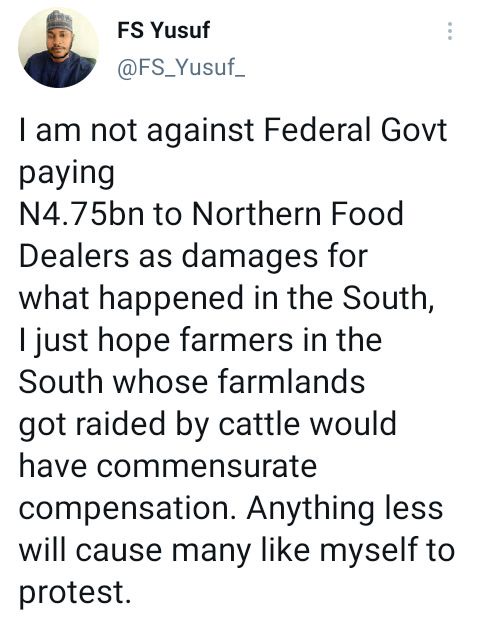 Do you think that such thing can lead to southern farmers protest?
Content created and supplied by: Obinocarlo (via Opera News )