FRSC
The Federal Road Safety Corps trended on social media after one Mr Muyiwa Akinbola claimed that his finger was badly damaged by officers of the Corps.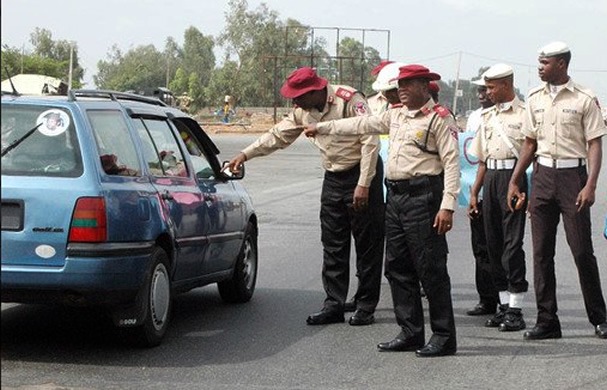 In a trending video sighted online, the man claimed he was brutalized by the officers during a dispute.
According to him, his car was seized by the officers, and he paid the fine required only for them to continue impounding his vehicle.
Reacting, the FRSC said an investigation has been launched into the incident to ascertain the truth.
Some Nigerians however doubted the investigation process, saying nothing would come out of it. They said going by antecedents, the FRSC has a poor record in terms of its relationship with motorists.
The trend got about 8k tweets.
*OccupyLekkiTollGate*
Some social media users have expressed their opposition to the reopening of the Lekki Tollgate as decided by the Lagos State Judicial Panel of Inquiry and Restitution for Victims of SARS Related Abuses.
The panel had on Saturday granted the prayers of the Lekki Concession Company to reopen the tollgate.
The development generated lots of reactions, with quite a lot of social media users expressing dissatisfaction with the panel's decision.
As of today, Twitter users have been calling for a protest at the Lekki tollgate on Saturday, 13th February 2021.
Some of those calling for the protest said the panel's decision smacks of injustice.
The hashtag occupied the number one spot on the trend ladder for several hours, with well over 170k reactions.
Channels TV
Channels Television was dragged on Twitter after the station invited Mr Adamu Garba to talk on cryptocurrency.
This didn't go down well with some Nigerians who recalled that just recently Adamu Garba said that cow business was better than cryptocurrency.
They flayed Channels for opting to go for an Adamu Garba instead of bringing in an expert, just like Arise TV did, to talk on a topic as critical as cryptocurrency.
Engagements on this trend capped at 30, 000.
Content created and supplied by: Kakaakinews (via Opera News )