There is a trend making the rounds on social media platforms tagged #FreeSenegal and many people have been talking about it for hours now. According to a report from CNN, it was gathered that over the past two days, at least one person has been killed in clashes between riot police and supporters of Ousmane Sonko.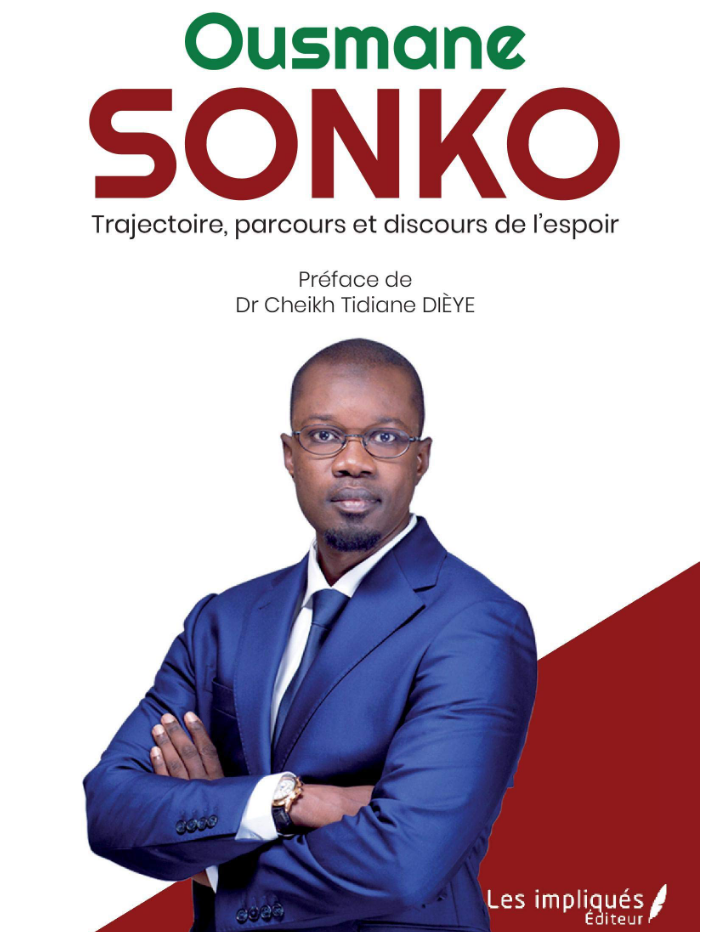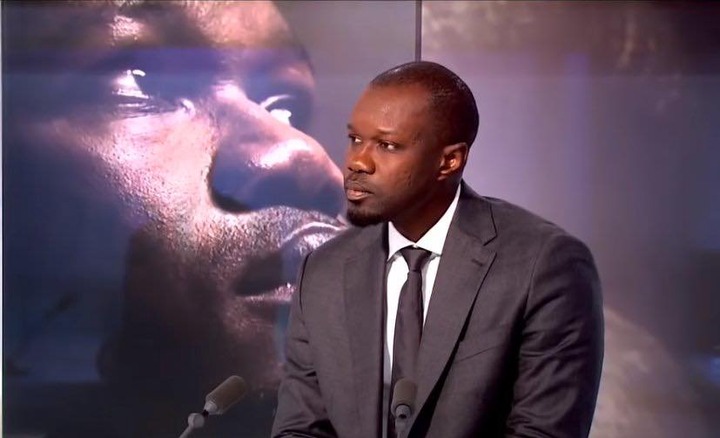 From available information, Sonko has been in police detention and from what he said "his detention on Wednesday in the wake of a rape allegation is politically motivated," he said. 
CNN reported that NetBlocks said "social media and messaging apps including Facebook, WhatsApp, and YouTube had been restricted since on Friday ahead of a planned demonstration by civil society and opposition parties led by protest movement "Y En A Marre" (Enough is Enough), the report confirmed.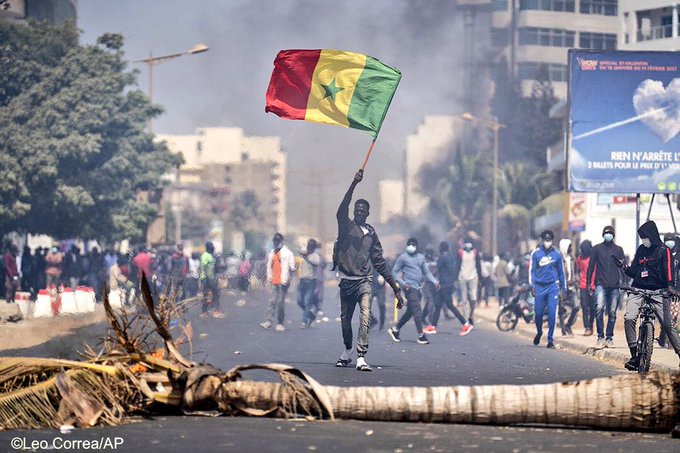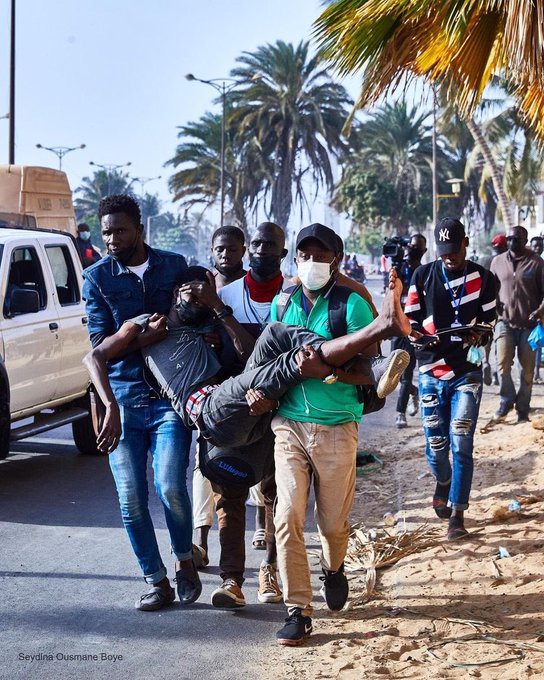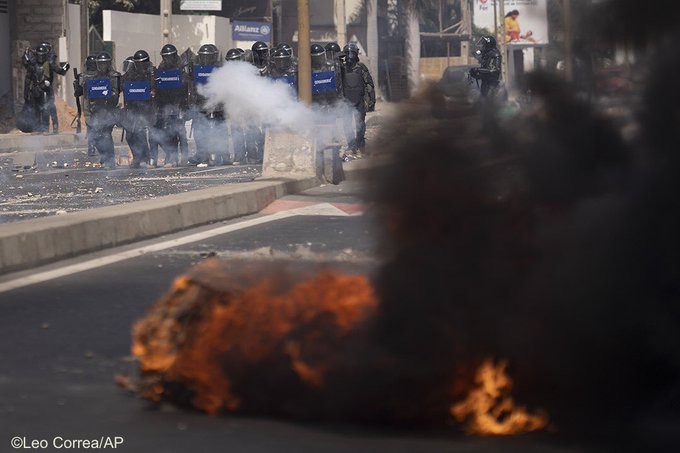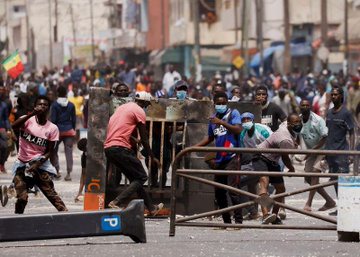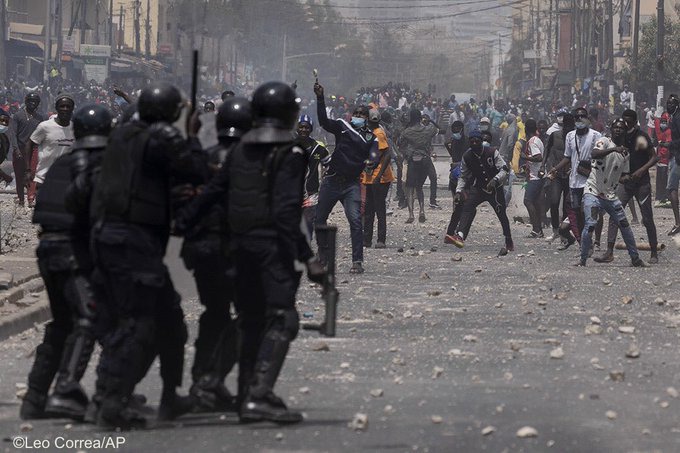 Sonko is said to be a 46-year-old tax inspector who came third with 15% of the vote in the 2019 presidential election. He is loved and widely supported among Senegalese youth. According to CNN's report, "He faces questioning after he was stripped of his parliamentary immunity last week."
Following his arrest and detention on charges of disturbing public order after protests broke over a rape allegation against him, Nigerian have thrown their weight behind Senegalese and what is happening in Senegal at the moment. Sonko had said that his detention is nothing but an attempt by President Macky Sall's government to undermine him.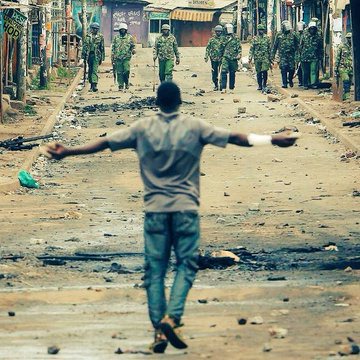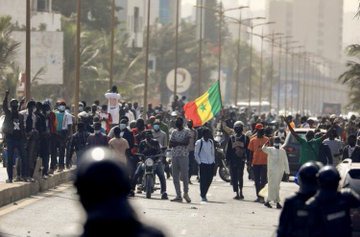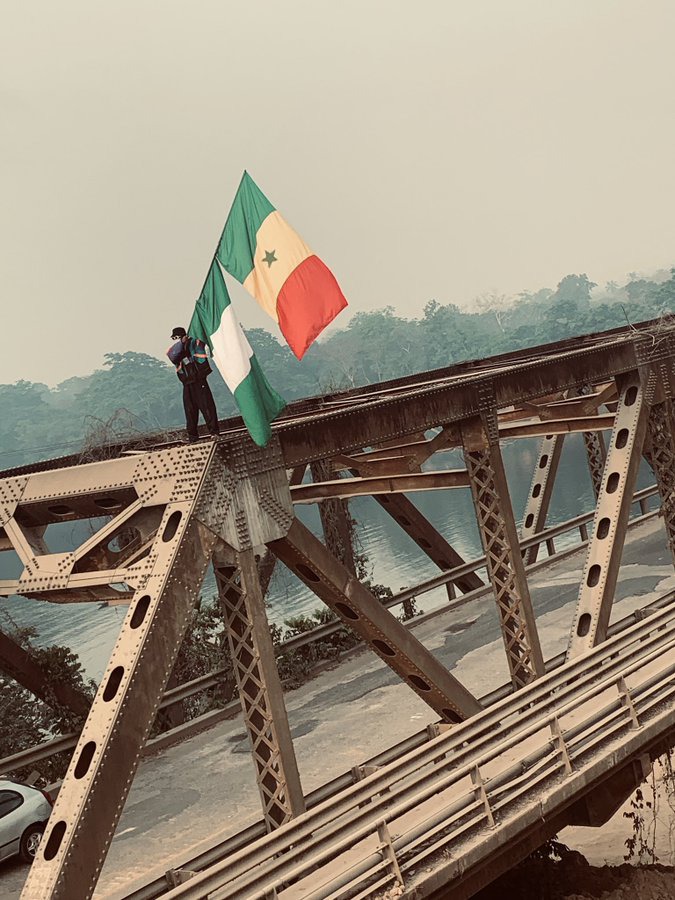 The streets of Dakar as seen in the photos that has caused a stir in some quarters is filled with rubble and burned tyres from the previous day when protesters took to the streets in demonstration of Sonko's detention. 
According to available information, some schools and shops were shuttered following looting and destruction of infrastructure especially in Dakar, the country's capital. 
See how Nigerians reacts to the report below;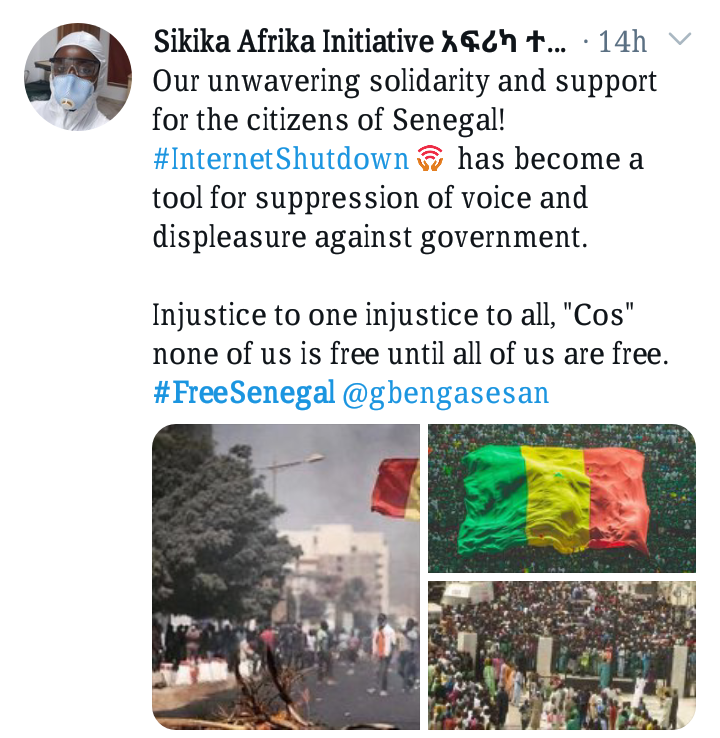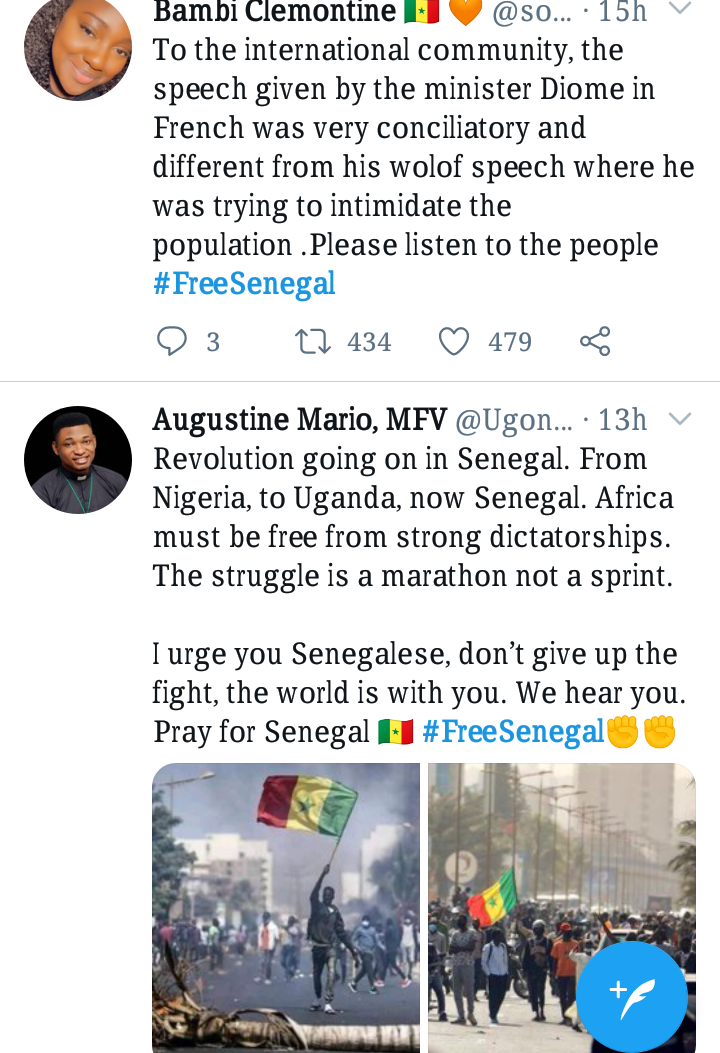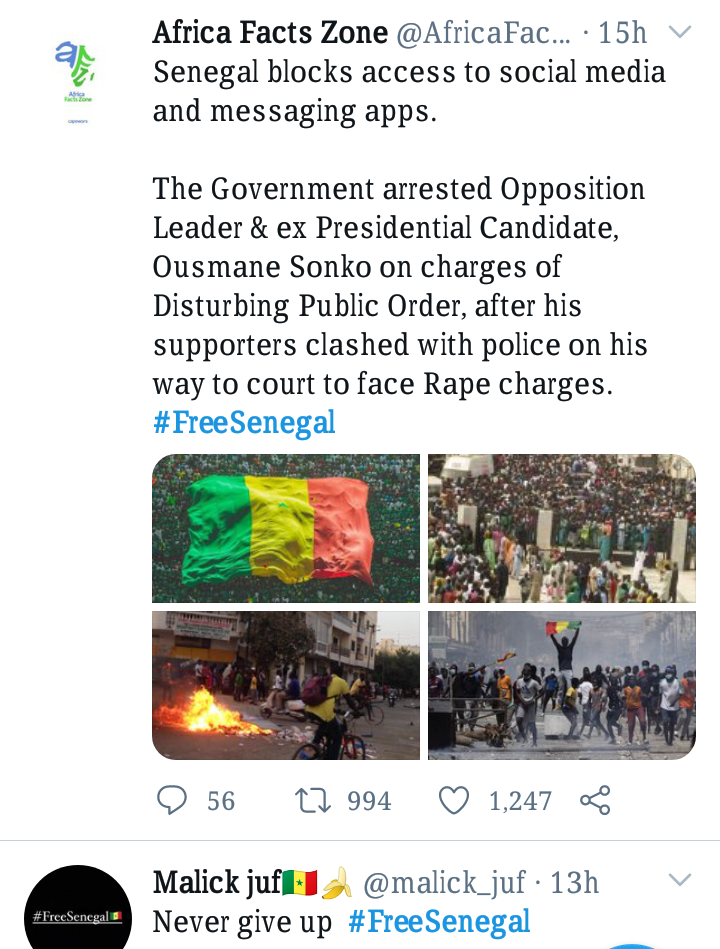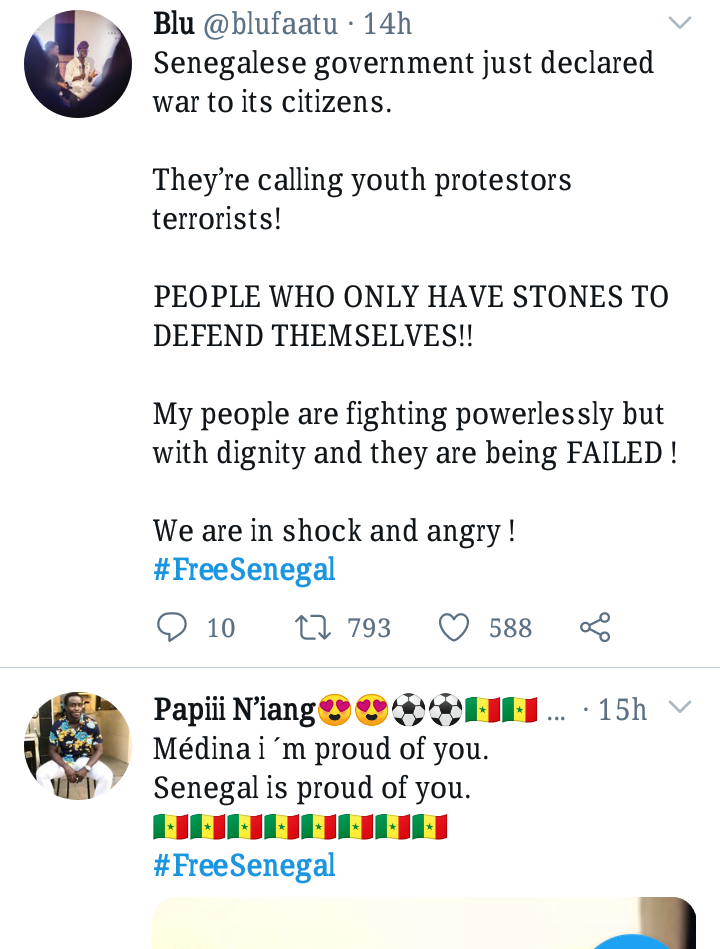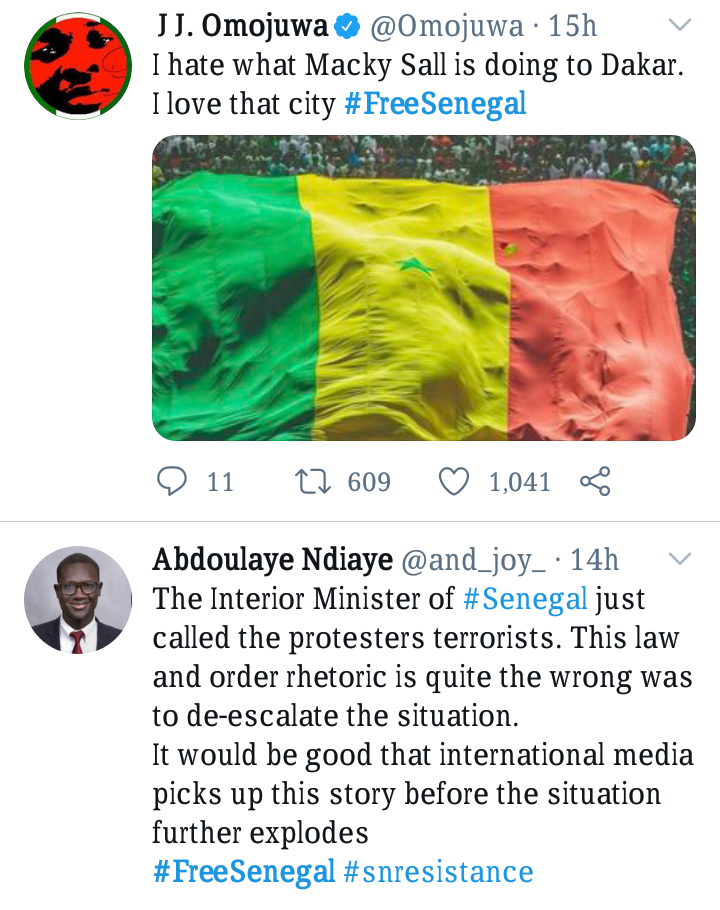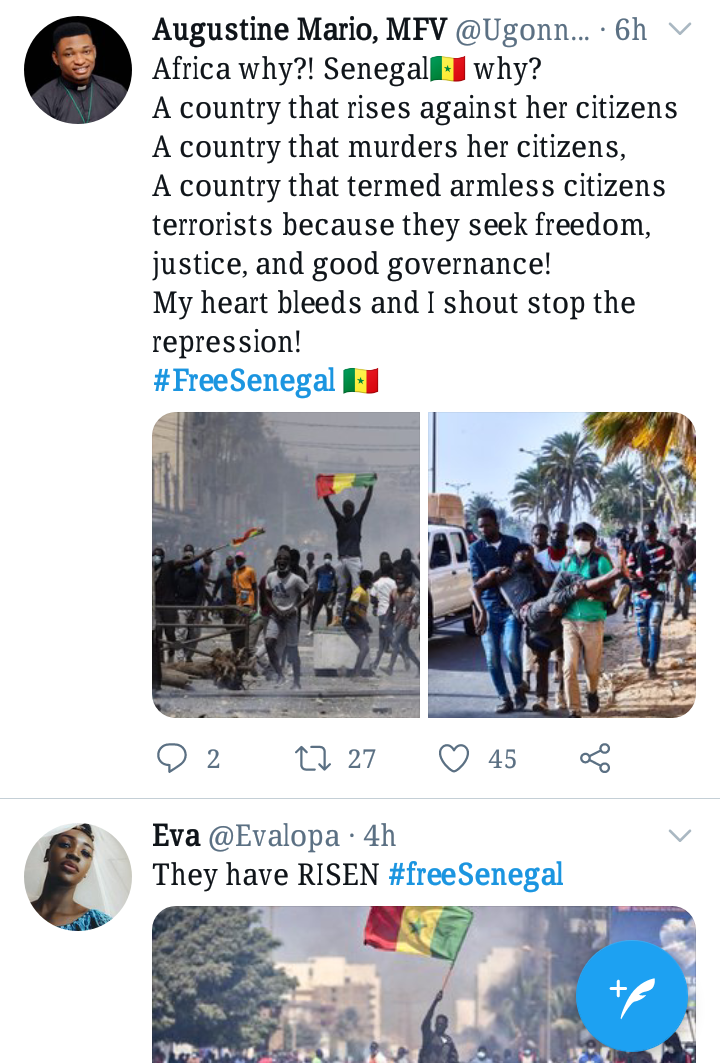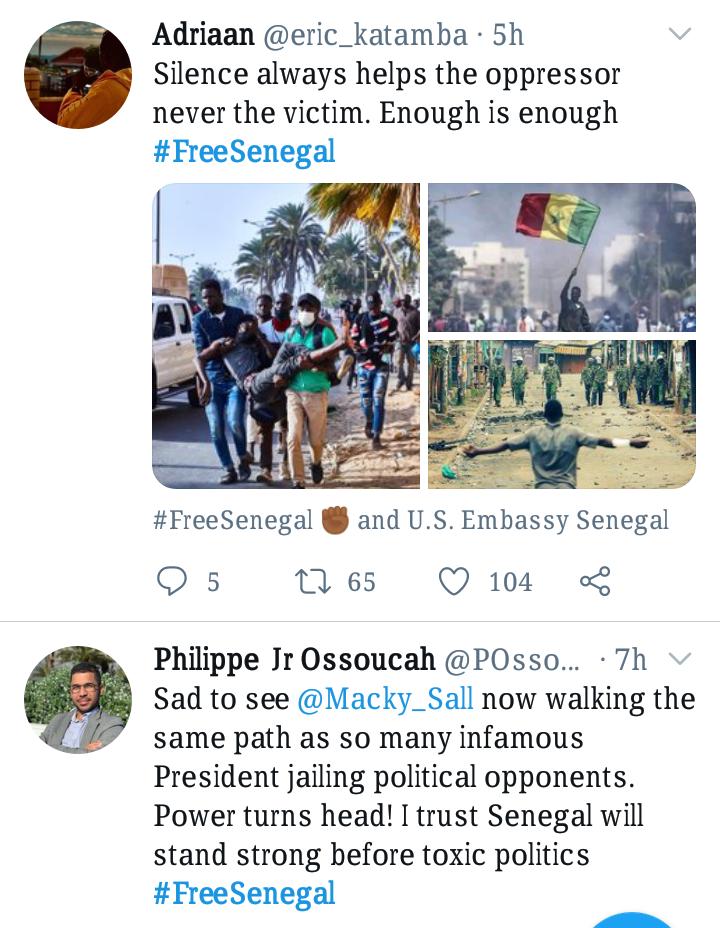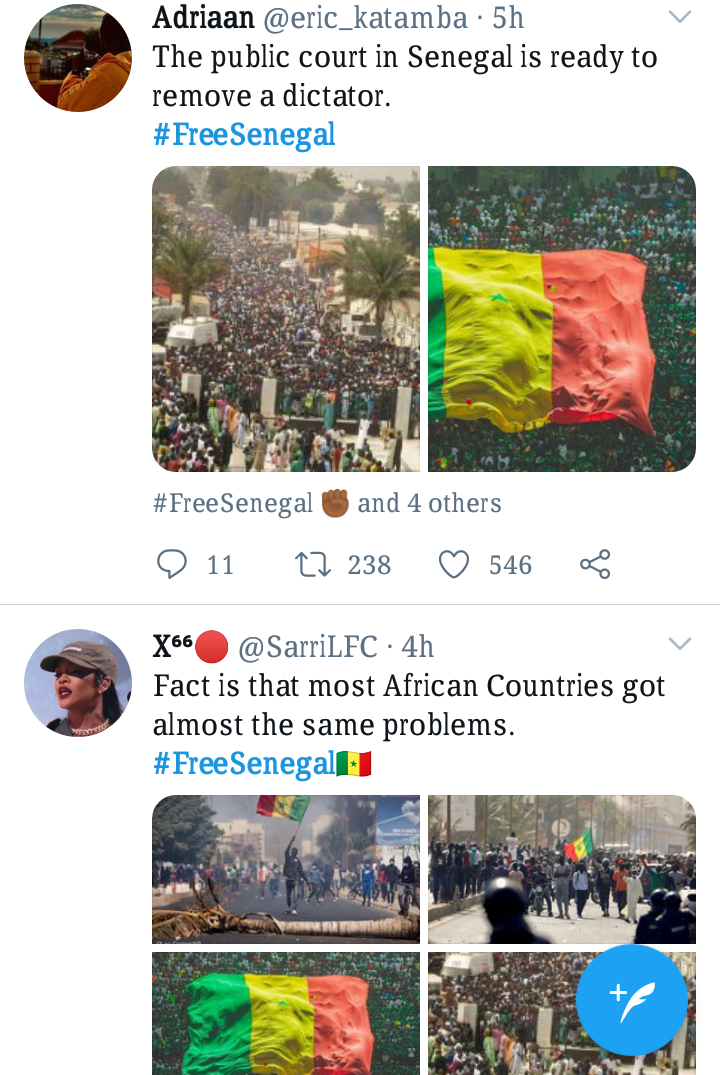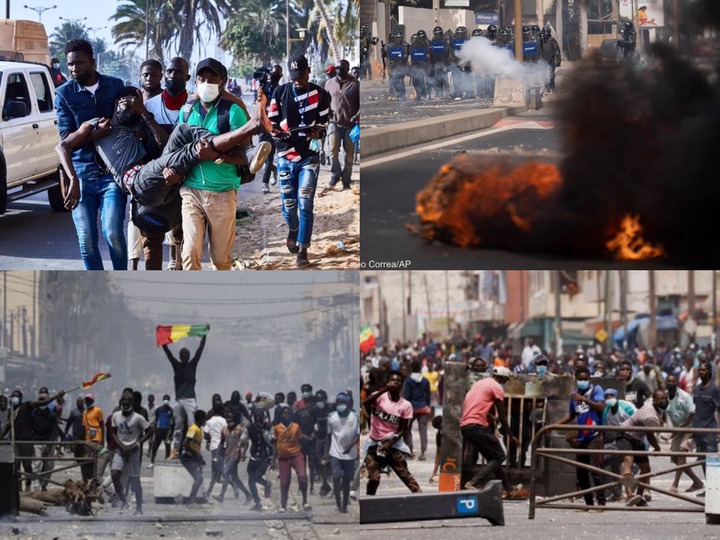 Content created and supplied by: Oluwapolycarp (via Opera News )