Its been over a week since the President of the Federal Republic of Nigerian left the shores of Nigeria to London. According to the reports, he said to have gone for another medical checkup, and for that singular reason Nigerians have reacted bitterly due to the fact, President Buhari left in such a critical moment when the country's doctors and nurses had angrily gone on a strike, over the fact that the government has failed to do their side of the bargain.
It was on this note, the hatchtagged "Harass "buharioutoflondon" came to be, and this after the former Presidential aspirant Omoleye Soware called on the Nigerians in the UK to invade the president and Chase him out of the white man's land. The Protest started and the major player and convener of the said protest is said to be, the former Presidential aide, Reno Omokri. However, they mounted the protest in front of the President resident in the UK, airing their grievances even at the expense of the police, who were invited by the Presidential aide.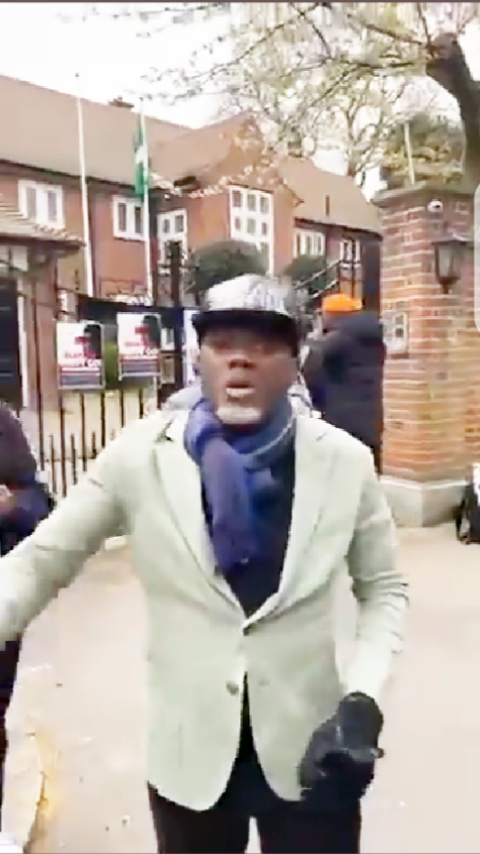 Although the police came, and later they step down to allow the protesters to continue. However, it appears the protesters took a day or two off to resume at a later date, maybe to give the President some breathing space to consent to their demands. my opinion though. Remo Omokri, the major actor of the protests has just taken to his verified tweeter page to share a video, which he tagged "Happening now, the mother of all, #HarassBuhariOutOfLondon#. Now holding at the Abuja house".
So, therefore, the protest is said to have continued again, and everyone present there was just chanting in unionism saying, "Buhari must go, say no to bad governance". Meanwhile, the convener Reno Omokri speaks on the antecedents of President Buhari as he mentioned that the government closes the Nigerian borders for two years now, and nothing comes in and goes out of the country, while his family members go shopping abroad and others.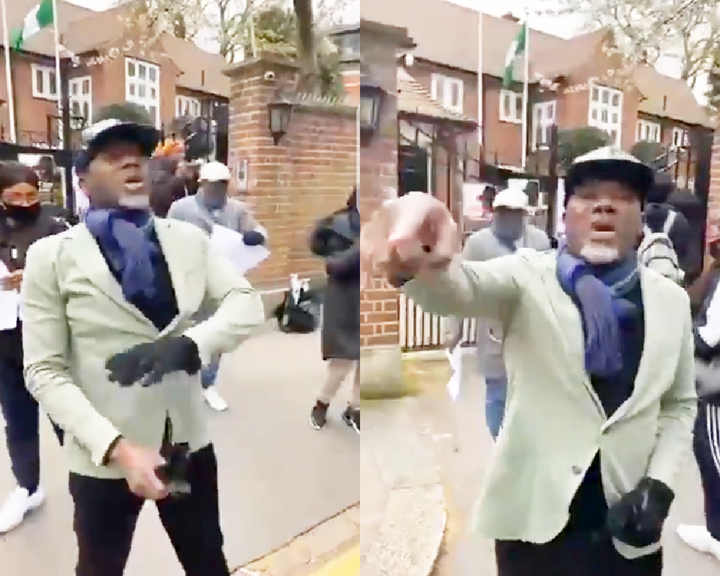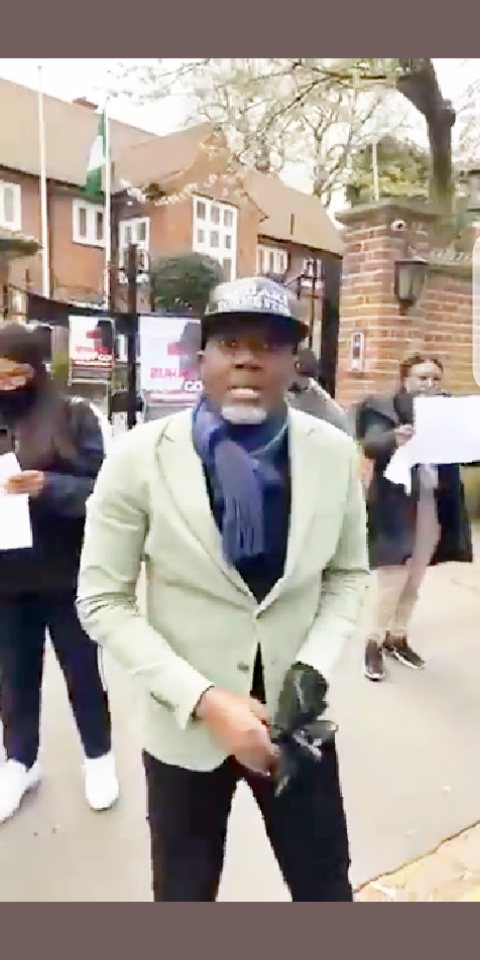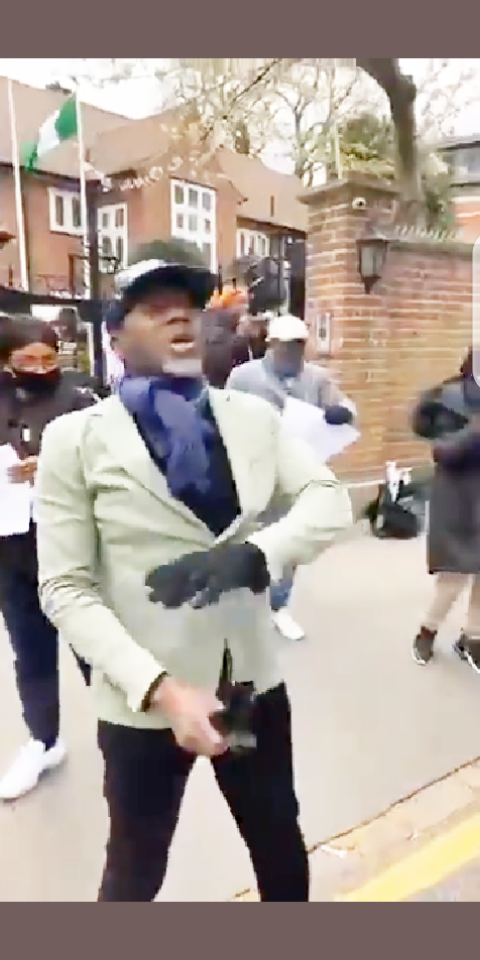 Dear readers, what is your take on this? Please find the video below for details. Do LIKE, SHARE, and FOLLOW for more updates. Thanks for reading.
https://twitter.com/renoomokri/status/1379760861611499521?s=19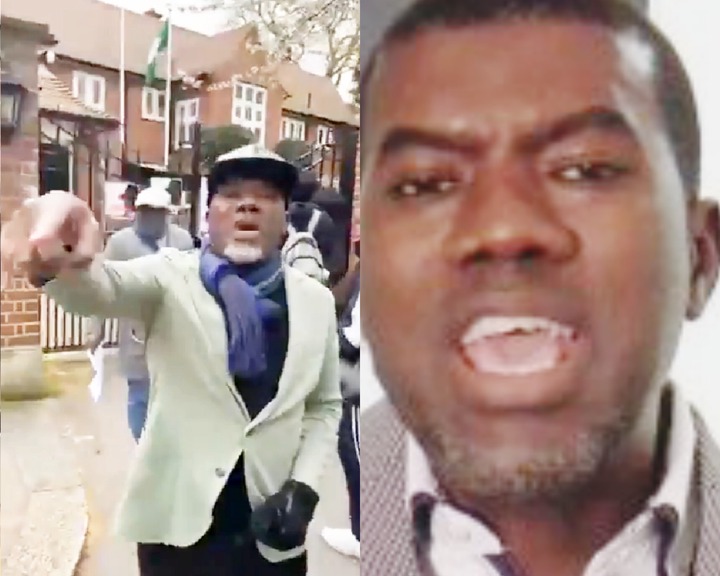 Content created and supplied by: 1stladyblog (via Opera News )