The following are news headlines in Nigeria and around the world.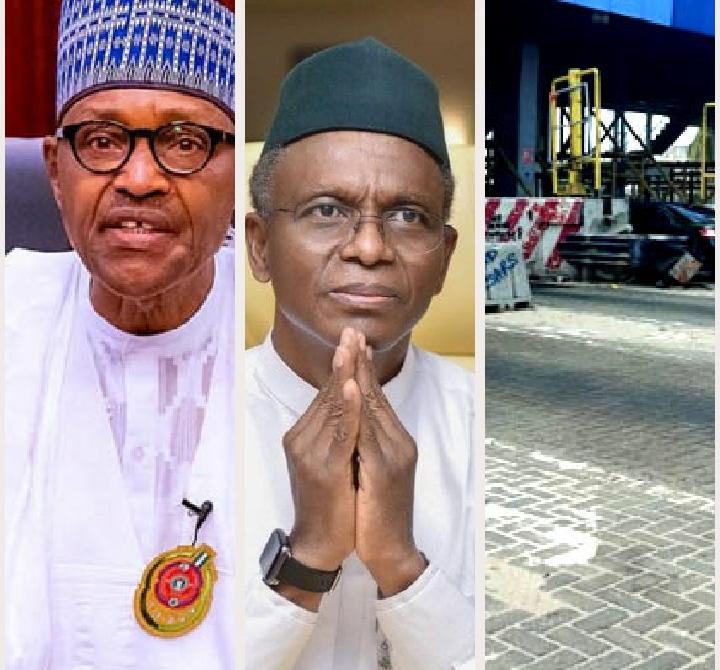 Nigerians Threaten Fresh Protests Over Reopening Of Lekki Tollgate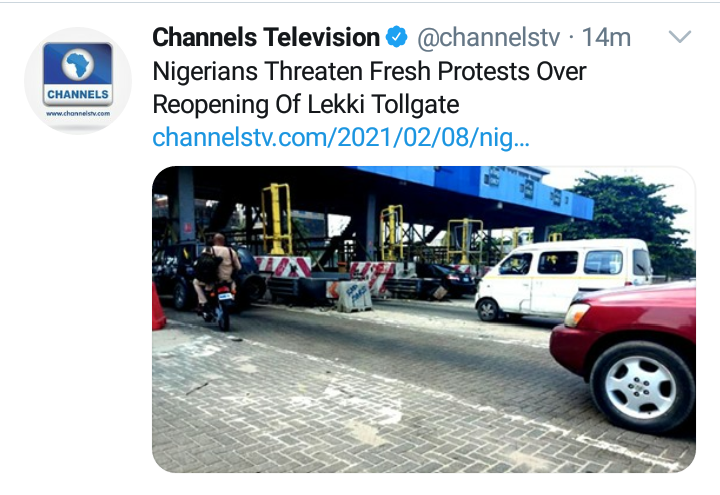 the move to reopen the Lekki Tollgate, many Nigerians mostly youths, have taken to social media threatening to stage another protest.
Youth representatives at the Lagos State Judicial Panel of Inquiry on Saturday had opposed the reopening of the Lekki toll gate arguing that reopening the toll-gate at this time would be hasty and premature.
 7-Year-Old Blows 1.2 million naira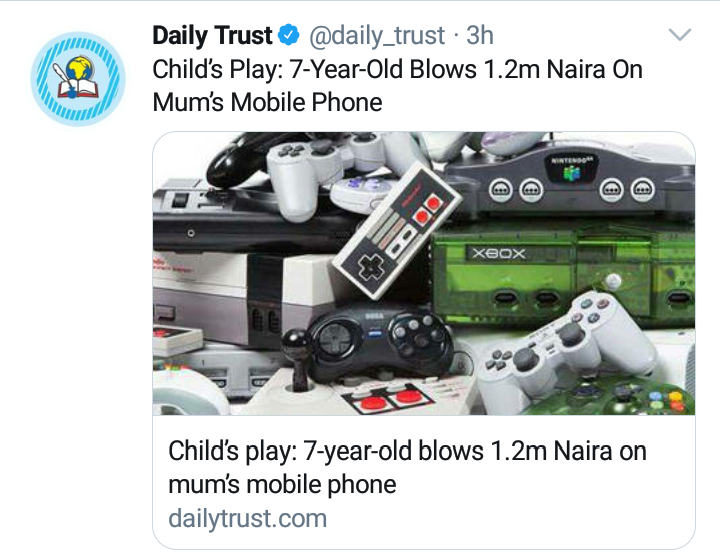 7-Year-Old Blows N1.2m On Mum's Mobile Phone
A mother in Germany got a nasty surprise after letting her seven-year-old son play a game on her mobile phone. The boy splurged 2,753.91 euros – the equivalent of N1,238,309.86 – on in-app purchases, according to a statement from the consumer advice centre in the state of Lower Saxony, released to mark 'Safer Inter. The child had been given permission to play the colourful online game and his mother had given him access to a voucher with a small amount of credit to spend.
What she forgot was that her credit card was attached to the account.
Gunmen abduct couple in Delta's Varsity community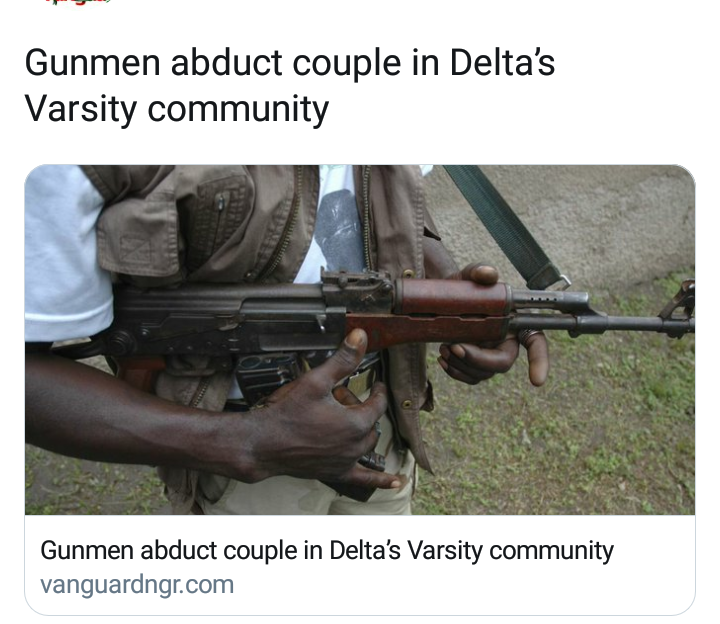 THE spate of criminal activities in the Delta State University community of Abraka in Ethiope East local government area of Delta State was thrown into mourning following the Sunday evening abduction of a businessman and his wife.
The couple simply identified as Ojo and Alice, were abducted at the Erho axis along the old Abraka/Eku road which is fast becoming a notorious area for kidnappings in the town.
El-Rufai advises Gummi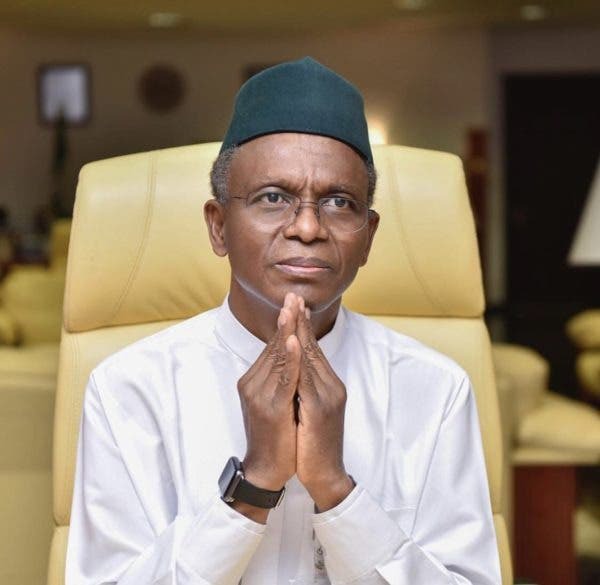 El-Rufai advises Gummi not to waste time negotiating with bandits robbers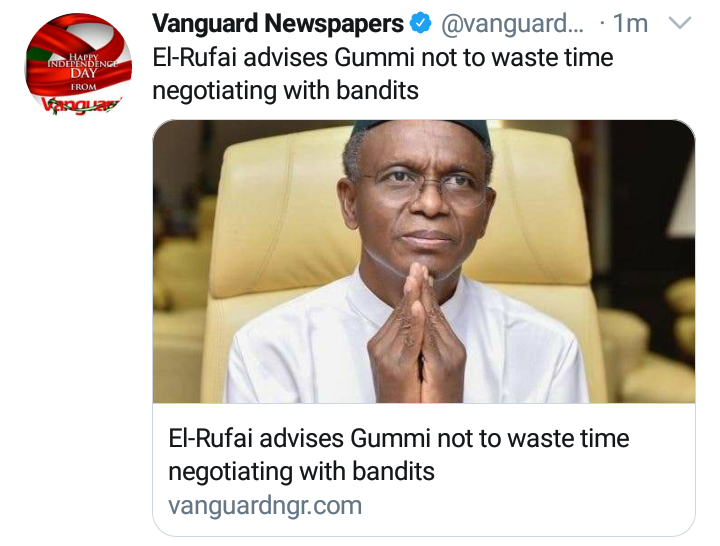 Effort by Kaduna based Islamic scholar, Sheikh Ahmad Gummi to convince bandits to lay down arms and embrace peace, may be an exercise in futility as the criminals are used to getting big money and will not repent, Governor Nasir Ahmad El-Rufa'i of Kaduna state has said. El-Rufai spoke on a BBC Hausa program monitored in Kaduna.
The governor reiterated that Kaduna was at war with the criminal elements, pointing out "my administration is at war with the bandits and so we cannot negotiate. Eliminating them is the only solution to banditry."
Chinese support strengthened Nigeria's fight against COVID-19 —Buhari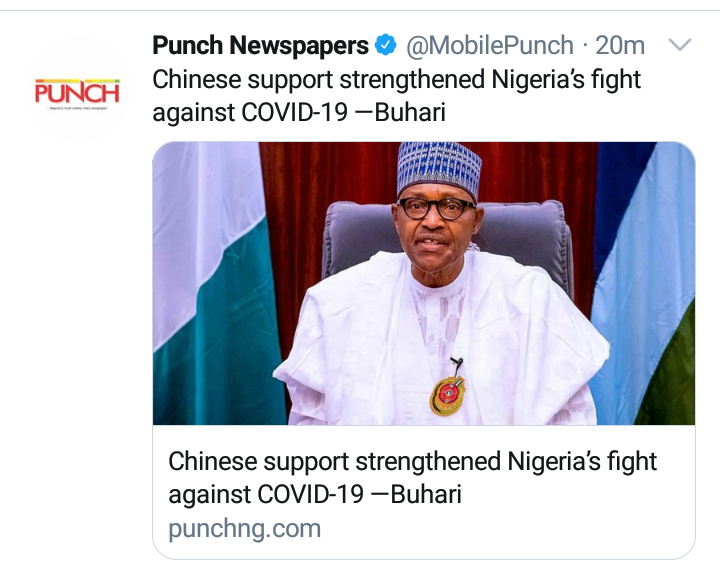 Following
President Buhari, has said Chinese support tremendously strengthened Nigeria's effort against COVID-19.
Buhari disclosed this in a letter he personally signed and addressed to his Chinese counterpart, President Xi Jinping, to commemorate the 50th anniversary of the establishment of bilateral ties between Nigeria and the People's Republic of China.
Content created and supplied by: Flashentertainment (via Opera News )