Before the February 13 OccupyLekkiTollGate protest that was ultimately thwarted by security operatives, warnings were already flying around. As soon as the date of the protest was announced, the Lagos police command went into an emergency meeting. The minister of information, La Mohammed, sent out a message saying any attempt to stage a protest will be thwarted. The Lagos state government too hurriedly called for the cancellation of any protest in the state. A counter-protest was also announced with the organisers promising to DefendLagos and fight anyone engaged in any protest. It was a charade.
Before the day of the scheduled protest, officers of the Rapid Response Squad engaged in a show of force in Lekki tollgate and its environs. About 200 police officers were reportedly deployed dressed in riot gears and chanting 'no retreat, no surrender'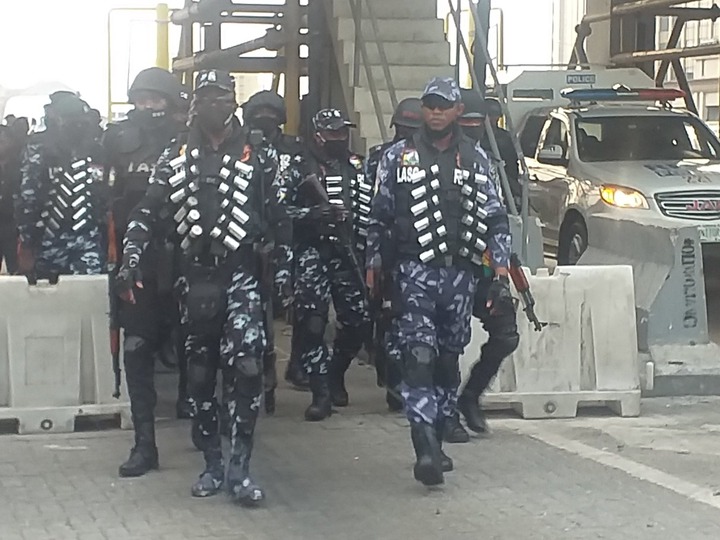 On the day of the scheduled protest, police officers were swift to round up anyone in the vicinity perceived to be there for the protest. There were reported cases of passersby being arrested too. A Nigerian comedian known as Mr Macaroni was one of those arrested and from his live video feed, we were able to get a glimpse of what was going on. The men were stripped and according to Mr Macaroni, they were beaten even threatened with death. In a video he recorded after their release, he claimed that the officers threatened to kill them and would have done so if they were arrested at night.
One should ask: Why is the government so averse to allowing citizens carry out a peaceful action that is a fundamental human right guaranteed by the constitution? Protests all over the world have been tools through which people can effect change and put pressure on the government. Some may argue that change can be done through the polls during election period but that would mean waiting four years in some cases to achieve this. Also, election are restrictive by design as only those who are 18 and above can register to vote. Also, one can only vote in a specific polling unit but protests can be activated from anywhere. Thus, protests are much more inclusive and have the ability to achieve a desired result within a short period.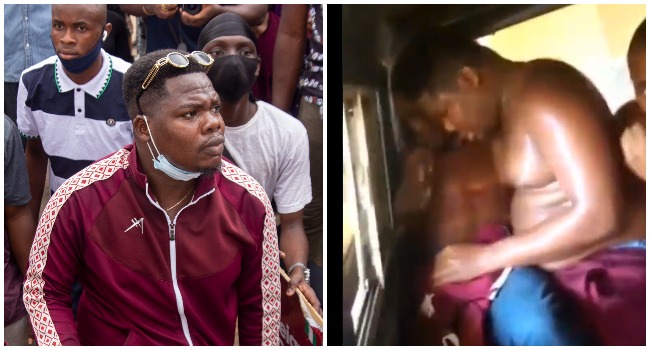 The Nigerian government is afraid of the power the citizens wield through protest and cannot stand this. This is not the first time the state has tried to stifle the voice of the people by banning protests but it doesn't look like protests will be going away anytime soon.
Content created and supplied by: Yusufomotayo (via Opera News )