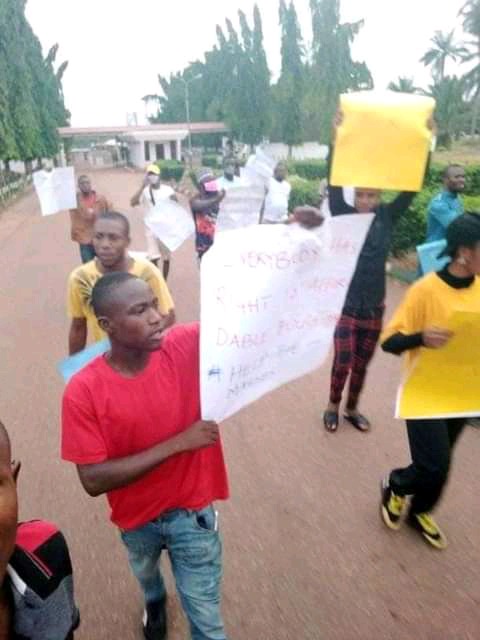 Reports emanating from Kogi State University campus in Anyigba, suggest that Students of the institution have stormed the road this morning, protesting against tuition fees and Accommodation fee increment by Governor Yahaya Adoza Bello of Kogi State.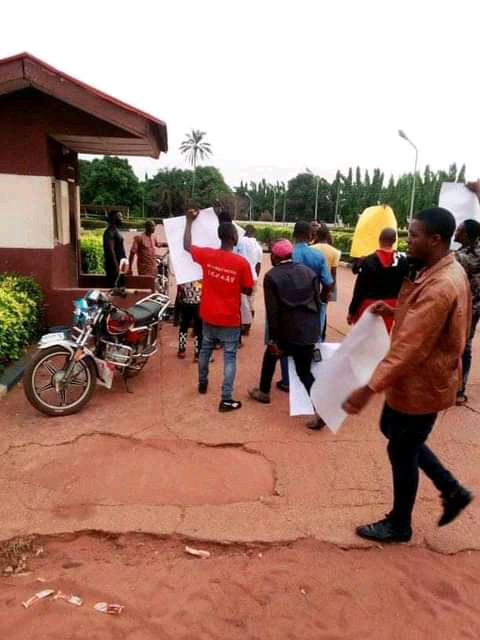 A student named Sadiq Umar, who spoke to our correspondent said, More student has joined the ongoing protest in a bid to pour out their grievances against the school Management's over the tuition fees increment.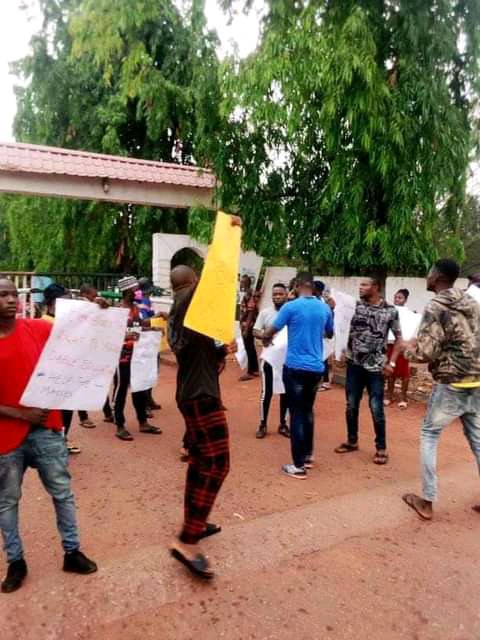 We're appealing to school management to have mercy on us, very many of us are From average homes, while One hundred thousand naira is a recharge card fee for some people, to us, it's absolutely difficult for our Parents to raise such whooping amount of money, he continues.
Sadiq Umar also said, I have seen many students dropping out of school for inability to feed, to pay house rent and secure handouts, The truth is that life has never been easy/same for everyone on this campus.
If the state government own institution can not help her citizens educationally, then I wonder what will become of them when they step out of the state. My heart is filled with tears.
With all humility and utmost regards, I plead with the management and the state government to please consider us and review the increment. He concluded.
The state Government under the leadership of Governor Yahaya Bello increased the tuition fees of fresh students, a development that caused serious concerns amongst students of the university and their parents.
Let the Governor do the needful as the students has vowed to remain on the street until their demands are met.
Content created and supplied by: Endyberry (via Opera News )