With the proposed launch of Lekki Tollgate, many Nigerian youths have sworn on social media that they will start the movement again.
Youth representatives on trial for police crimes sat quietly on Saturday to welcome the decision to open Lekki Tollgate and said it was urgent.
But the judicial committee went on to authorize the Lagos Concession Company (LCC) to open Lekki Tollgate.
This prompted many youths to go to social media to criticize the decision while investigations are still underway.
Many threatened to start another march on Saturday, February 13, 2021.
Take a look at some reactions from Twitter
Mr Somto Onuchukwu know as @chosensomto on Twitter said " After killing our Brothers and Sisters at Lekki Toll GAte, they want to give the former Chief of Army Staff (Brutai) Immunity by appointing him Ambassador. They want to cover up the blood oof our Comrades with lies".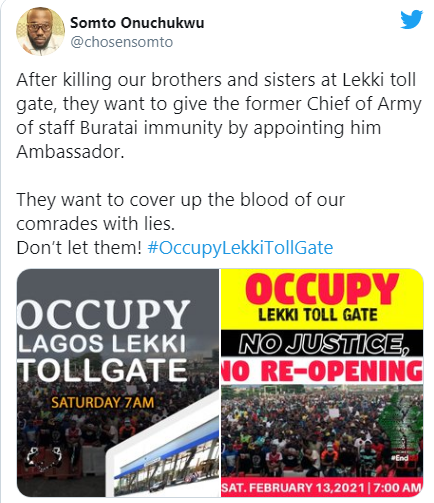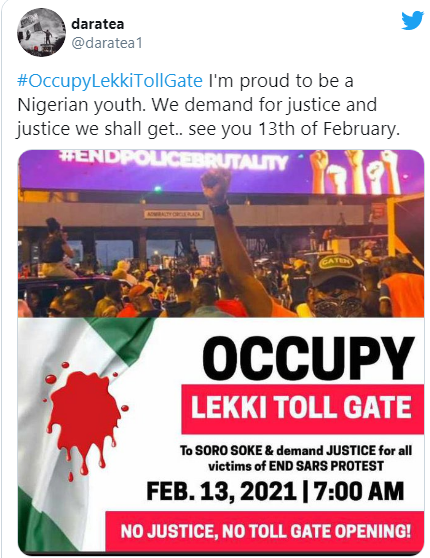 @CardinalDey4U Said "We do this to honor the fallen hero's, we do this to vent our anger on the delay in telling us 'Who gave the order'.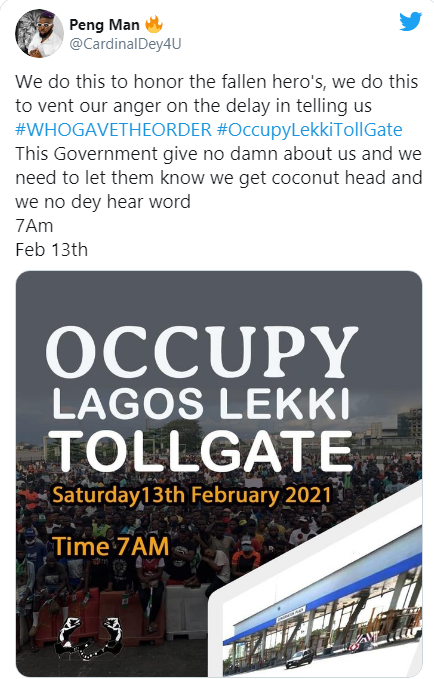 Due to the look of things, this second protest will take place at Lekki Toll Gate exactly 7am on Saturday 13th February, 2021
Content created and supplied by: johnsandra (via Opera News )