Since the occurrence of the #LekkiMassacre on the 20th of October, 2020, Lekki toll gate has remained closed.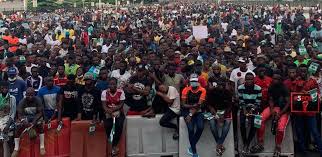 The Lagos State Judicial Panel have agreed that the Lekki toll gate should be reopen after it has been closed for almost 4 months. Nigerians are really against the issue of reopening toll gate especially now that investigations regarding the #LekkiMassacre is still on-going.
With this, Nigerians came up with the #occupylekkitollgate. #occupylekkitollgate is another protest which will be coming up on the 13th of February, 2021. In the protest, Nigerians will be emphasizing on their disapproval in the opening of the Lekki toll gate.
In reaction to the #OccupyLekkiTollGate, #DefendLagos was brought up. #DefendLagos is a means to stop the #OccupyLekkiTollGate protest.
A doctor in reply to this has said that "#DefendLagos is not about defending Lagos but it is an official confirmation that hoodlums will be used to cause maximum violence".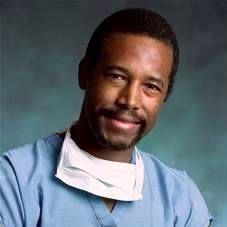 He went on to say that the #DefendLagos is a means in which the oppressors will use young people who are hoodlums to attack, harm and kill other young people who plan to protest against injustice.
He also called those who are in support of the #DefendLagos lunatic.
Below is a screenshot of one of his tweets: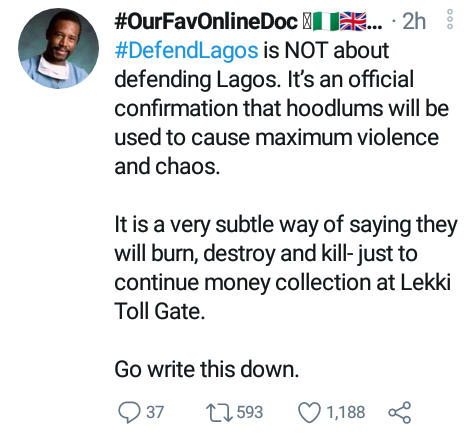 Source: Twitter
Do you agree that #DefendLagos is not about defending Lagos?
Please kindly give your comment in the comments section below. Thanks.
Content created and supplied by: Able-God (via Opera News )