Hours after his unlawfully arrested by the Nigeria security operatives at Lekki Toll Gate, Mr Debo Adebayo popularly known as Mr Macaroni has spoke out.
The popular comedian was taken away by the Nigeria Police Force on Saturday, 13th of February 2021 while demanding for justice for the victims of last year endsars protesters.
What prompt the youth to protest again after the government pleaded that they should go back home was the news that Lagos State government are planning to reopen Lekki Toll Gate when the government had refuse to give justice to all the victims of endsars protest.
Mr. Macaroni in his statement he tweeted in his verified Twitter handle, he told the nation that every tribe in Nigeria are his family. He urge Nigerians to blame the government for every insecurity in the country. He also call for peace and ended it up by saying he will come back to his matter.
"The Hausa man is my brother, so is the Igbo man and The Yoruba man. We are all one. The Government and the Government alone is responsible for any insecurity in Nigeria and it is their duty to protect all Nigerians. I plead for peace. 
We will come back to my matter later," Mr. Macaroni says.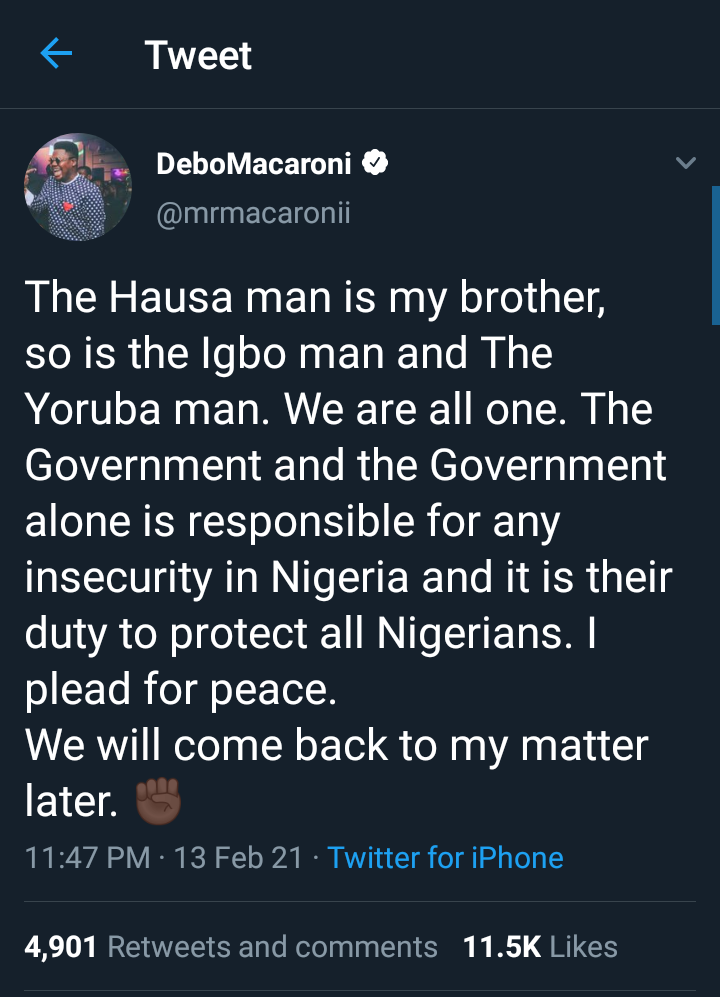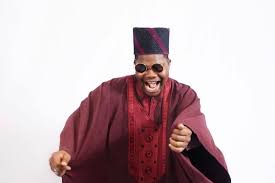 Content created and supplied by: ReligionReporter (via Opera News )