One of the most successful protest that have happened in the nation is the End SARS protest. This protest led to a lot of happenings in the nation and even some animals joined in this protest. This protest comprises the old and the young, the big and the small, the rich and the poor also. Everyone took it to the street of Nigeria to express their displeasure in the brutality caused by this segment of police officer known as the Special Anti-robbery squad.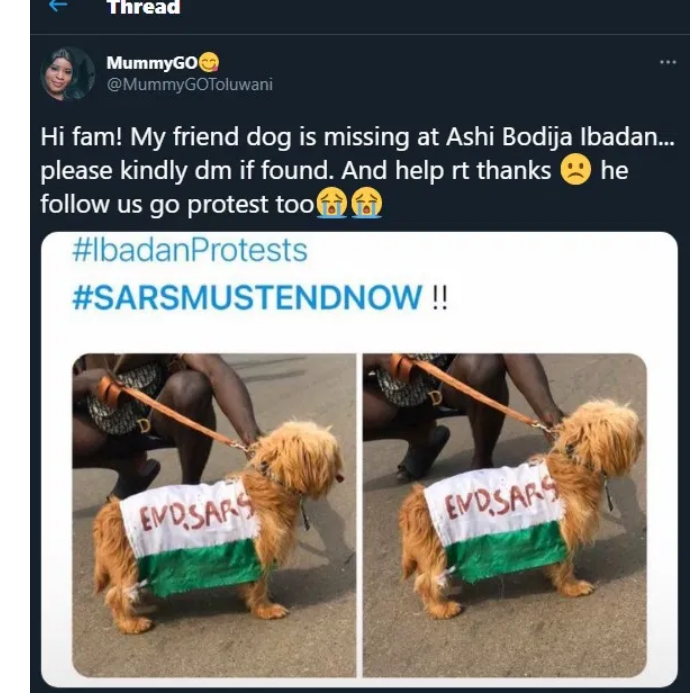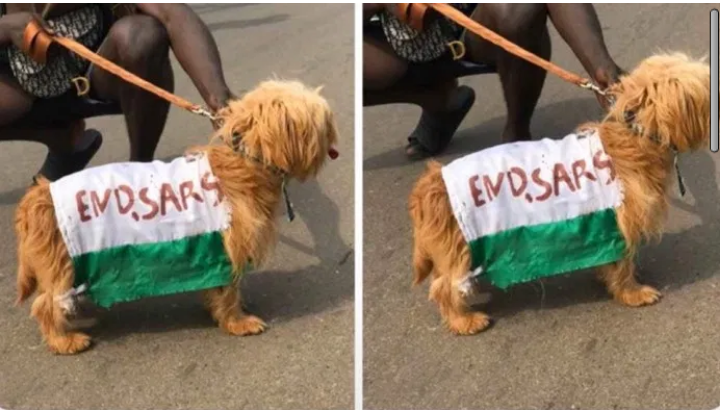 A woman took it to the internet to seek for help after a dog that participated in this end SARS protest got missing. Below are some pictures that proves this dog participated in the protest: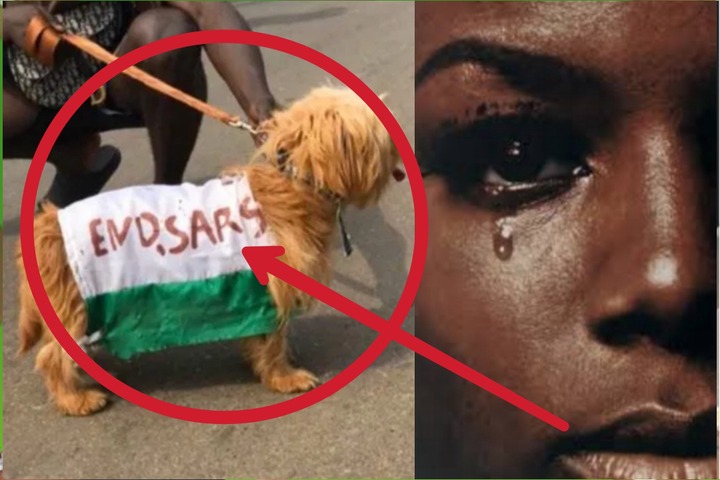 This has really caused a lot of reactions online. I don't really know what she wants people to do after seeing the dog, but the dog is indeed a hero for participating in the protest. 
As a reader, what do you think about this?
Content created and supplied by: CHRISTIANFORUM (via Opera News )