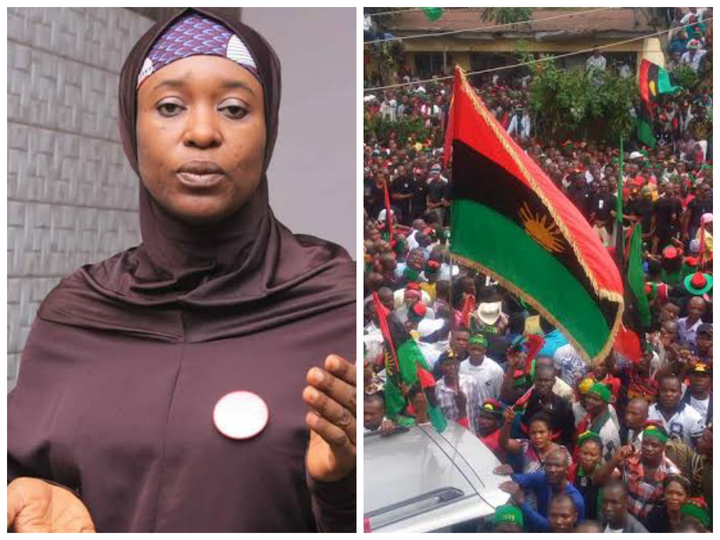 Recall that there are ongoing claims that the Lagos state government plans to open up the Lekki Toll gate, due to the revenue that have not been generated since it's closure after what happened at the Endsars protest.
It's reported that since it's closure, the Lagos state government have lost millions of Naira generated daily from the Toll gate.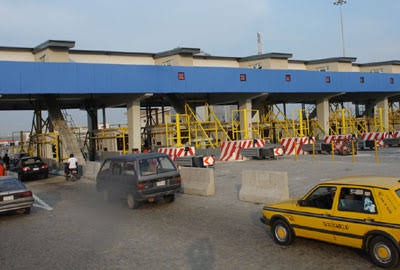 Well the opening of the Toll gate did not sound like a good idea to the lagosians, reason because those behind the killings at the Toll gate during the Endsars protest have not been served justice.
Youths have planned to gather at the Lekki tool gate on the 13th of February 2021 for the #OccupyLekkitollgate protest against the opening of the Toll gate until justice is served.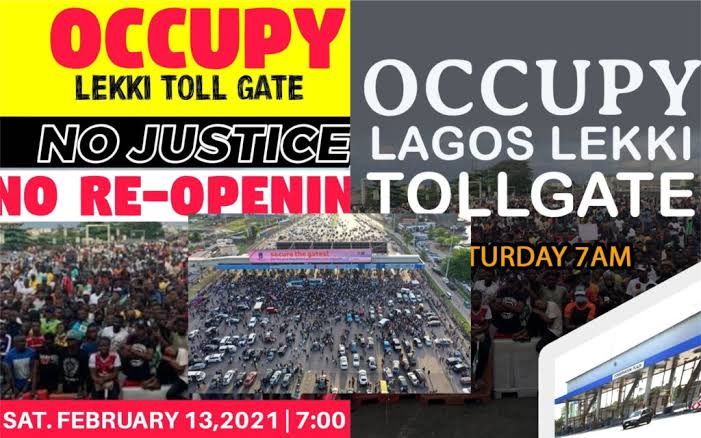 Some south western political thugs have been organised to disrupted the protest, as they have turned the protest into ethnic dialogue between the Igbos and Yoruba, claiming that the people pushing the protest are the Indegenous people of biafran group (IPOB).
Rumour have spread that the south western thugs are planning to destroy Igbo owned businesses in Lagos.
These have raised a lot of reactions of social media as popular activist, Aisha Yesufu have defended the Igbos by calling out those who plans on destroying the Igbos business.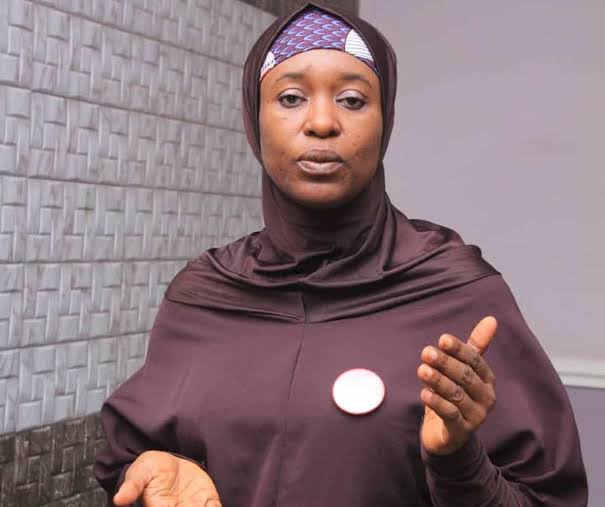 She argued that the #ocuppylekkiTollgate has nothing to do with the IPOB , they should instead channel their anger to other problems.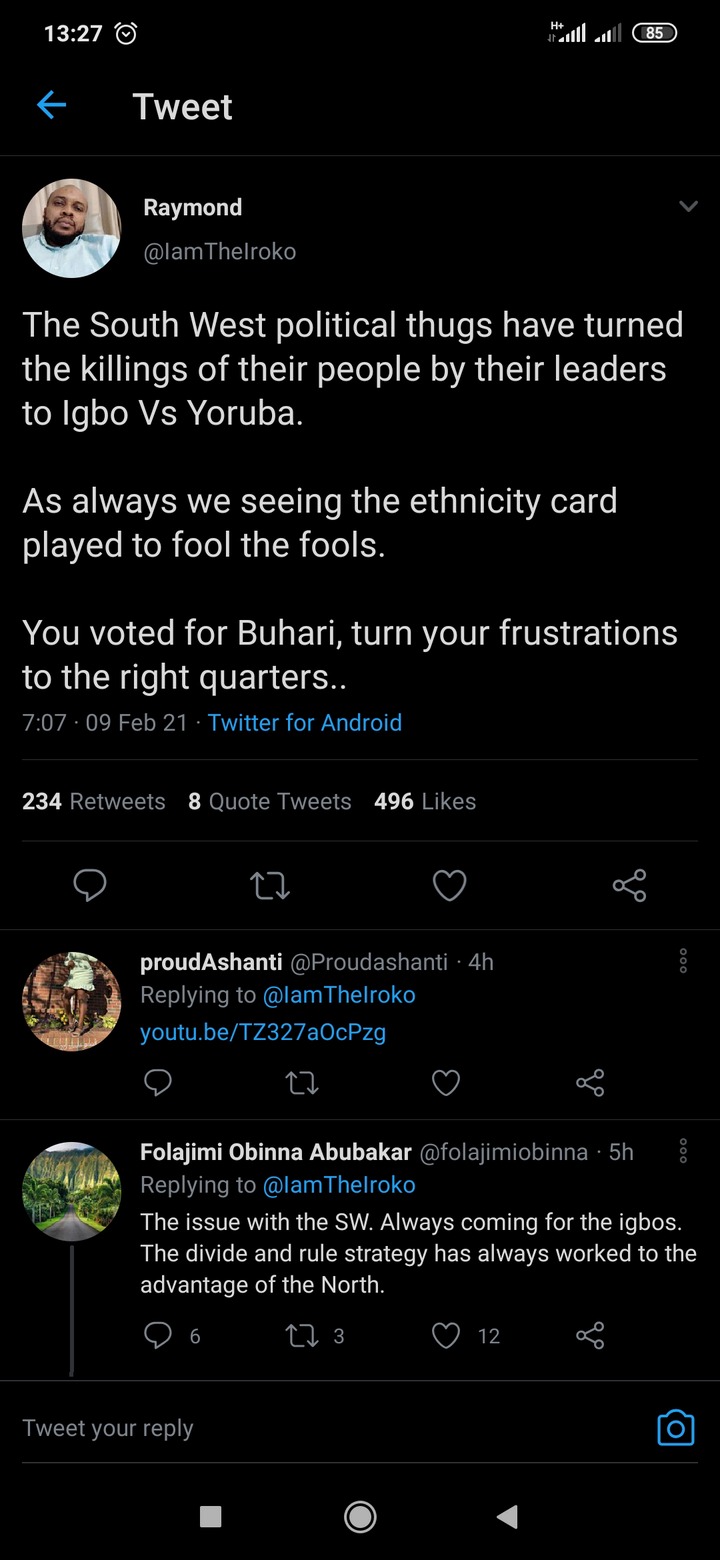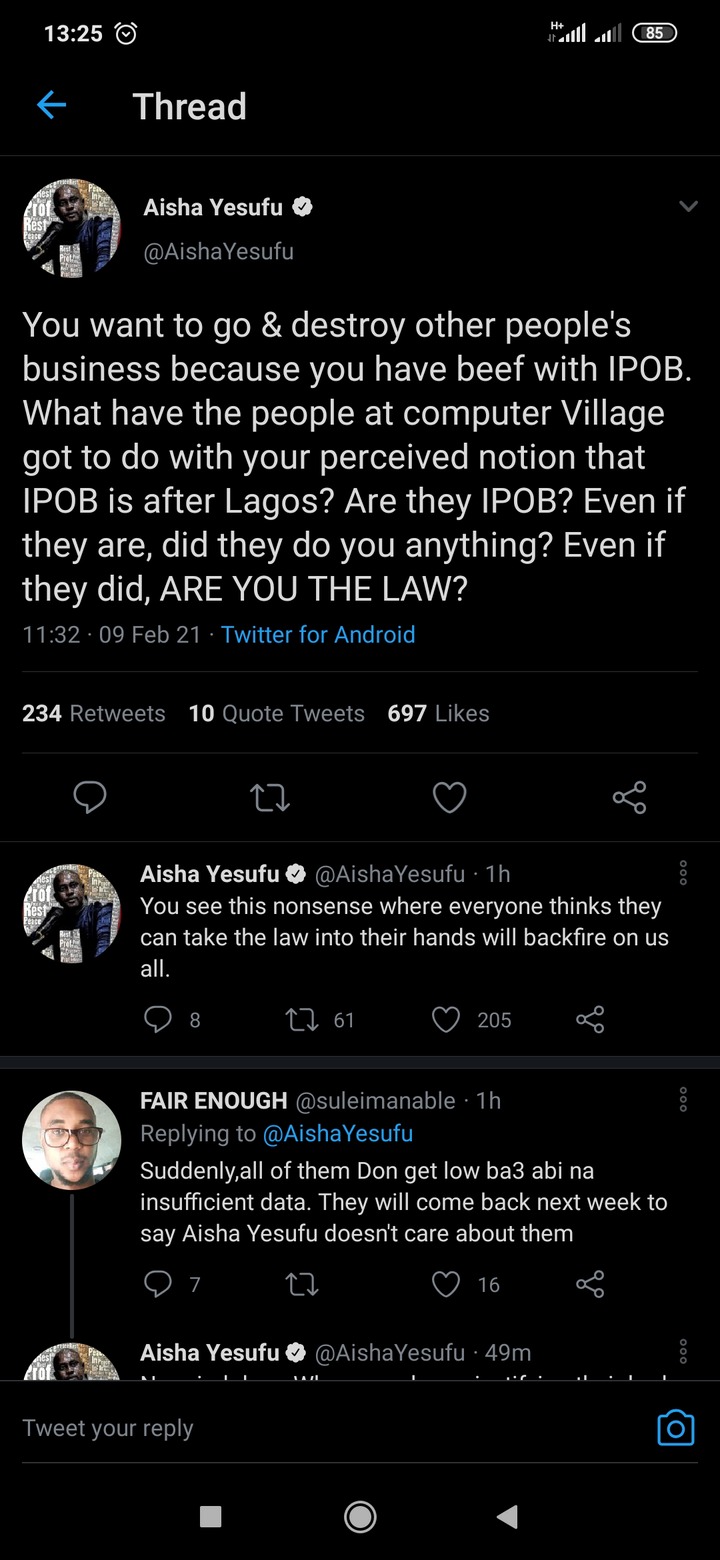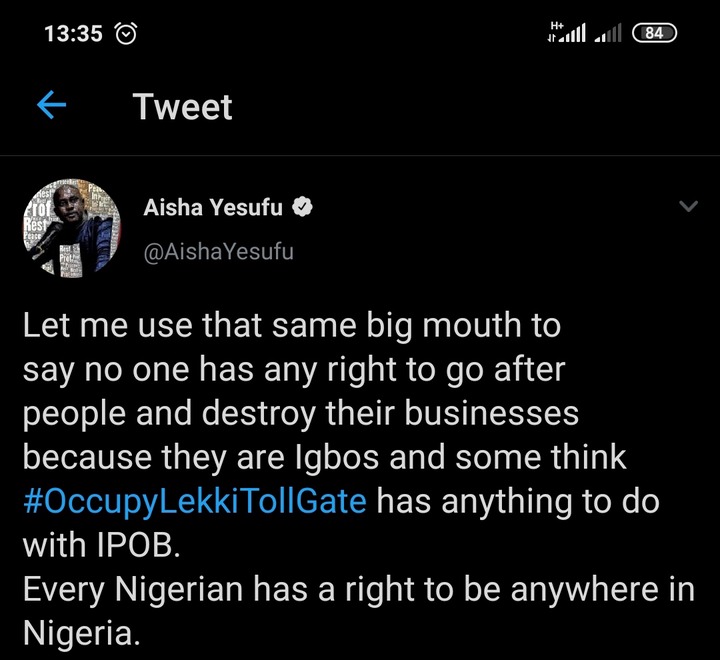 Content created and supplied by: Socialmediajagaban (via Opera News )