A man by the name of Victor Emmanuel was reported some days ago to have been protesting against the state's support of homophobia.
As reported by Sahara reporters, Emmanuel said that the reason why he came out for the protest was the arrest of 70 men made at a birthday party in Anambra state. The men arrest were extorted and blackmailed by the Nigerian police.
Days ago he said (in a video) that he will go to the "National Assembly in his one-man protest on an empty stomach till his request are meet". But after just two days without food, the man quits the hunger strike and went home.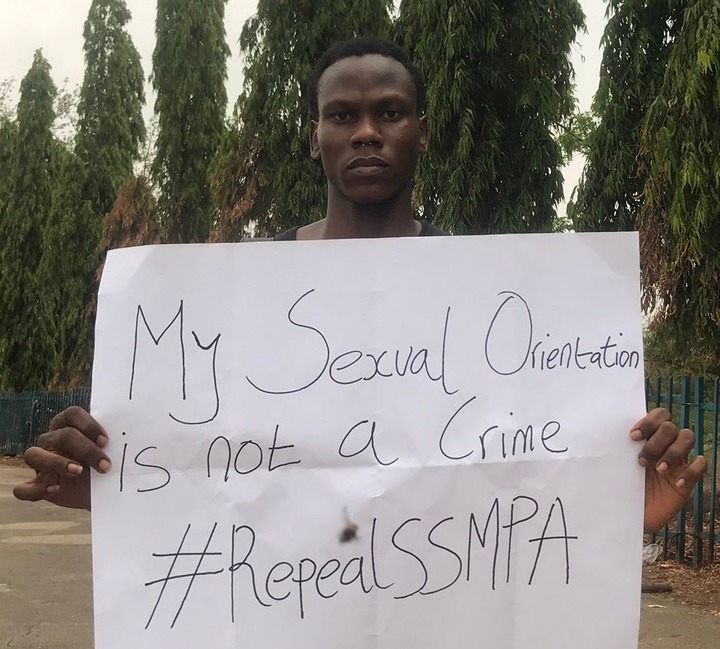 Just as you might predict, a lot of people criticized the man. They said that he was just looking for international attention and probably wanted to leave Nigeria. Some suggested that the man be taken to the Synagogue Church of Nations for deliverance.
But everyone has the right to live the kind of life he/she seems fits so long as it does not cause harm to other persons. No one should judge but the judge. If something is not right to you, it might be right to the person next door. So, let us try as much as possible to respect each other's choices and views on life.


Content created and supplied by: Peroloza-news (via Opera News )