It has been reported today that some Christians are protesting against the reopening of some schools in Ilorin which have been temporarily locked down by the government. The protesting Christians claim that the state government should not order the reopening of the concerned schools yet.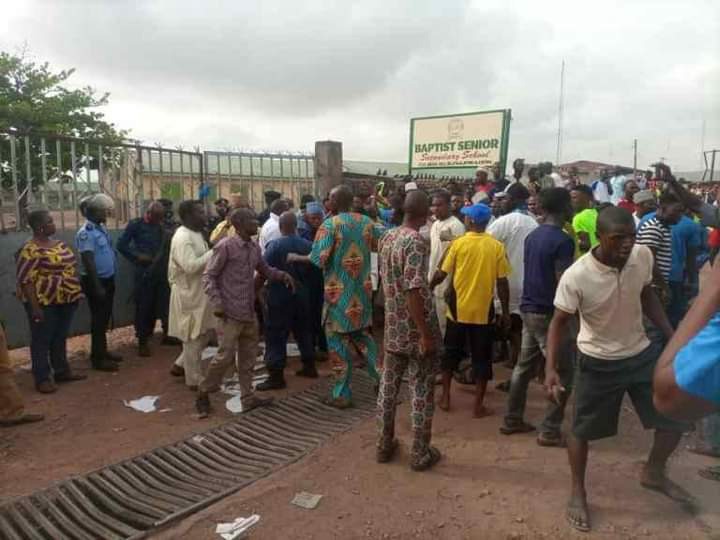 Recall that the government had earlier closed some missionary schools in Ilorin due to the use of Hijab controversy.
It has been reported that the protesting Christians and resident Muslims have been involved in a clash today over the issue.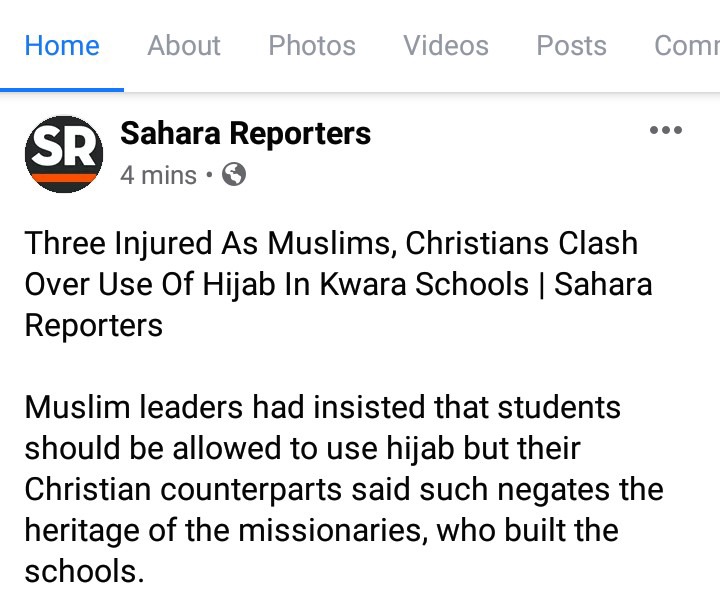 An injured protester has revealed the cause of the pandemonium. In video shared by BBC Yoruba, the protester revealed that while they were protesting, Muslim residents suddenly started throwing stones at them and this led to the chaos. He said he was injured when he was hitted by the stones being thrown at them. The upper part of the face between the two eyes of the man is bruised as seen in the picture below.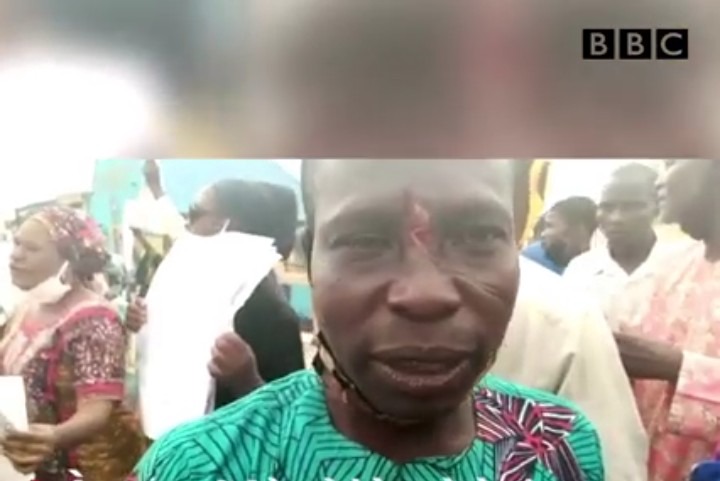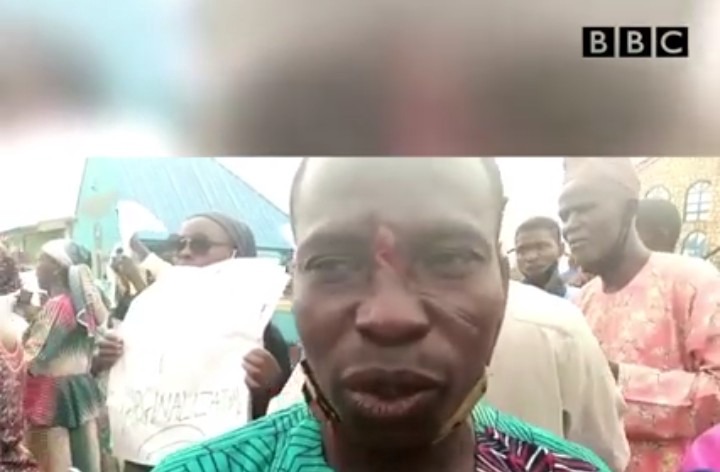 When asked why they choose to protest after the government has ordered the reopening of the school, he said the case is still in court and therefore the state government has no right to order the schools to be reopened.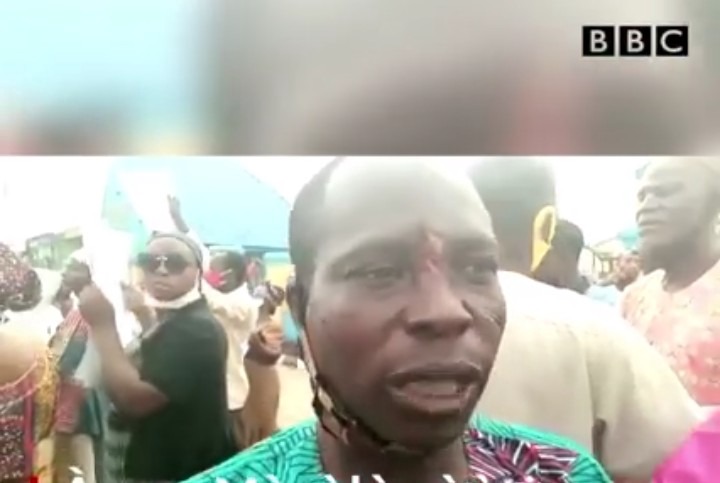 Watch the video via this link:
The video also shows how people were running to protect themselves. 
Share your opinion about this.
Like+Share+Follow
Content created and supplied by: Feranmi24 (via Opera News )