NOTE: The picture of the police officers used in this article does not represent the officer that extorted money from the students but serves as a pictorial representation for this article only.
There has been cases of Police extortion and intimidation in various parts of the country. Recall that last year 2020, Nigerians especially Nigerian Youths took the protests to different streets in the different states in Nigeria to protest against police brutality, intimidation and even extortion. Note rhat extortion according to websters dictionary, extortion is the crime of forcefull collecting money from somebody.
Hence, the a popular radio station in Port Harcourt, Rivers state have narrated the ordeal of a young university student in the hands of the Nigerian police. According to the post the radio station by name Nigerianinfo PH shared on their verified twitter handle, the police men forcefully collected N150,000 from the young man after accusing him to be a fraudster probably because he was driving a car as a student. They then took him to an ATM spot and forced him to withdraw the 150,000 after threatening to shoot him.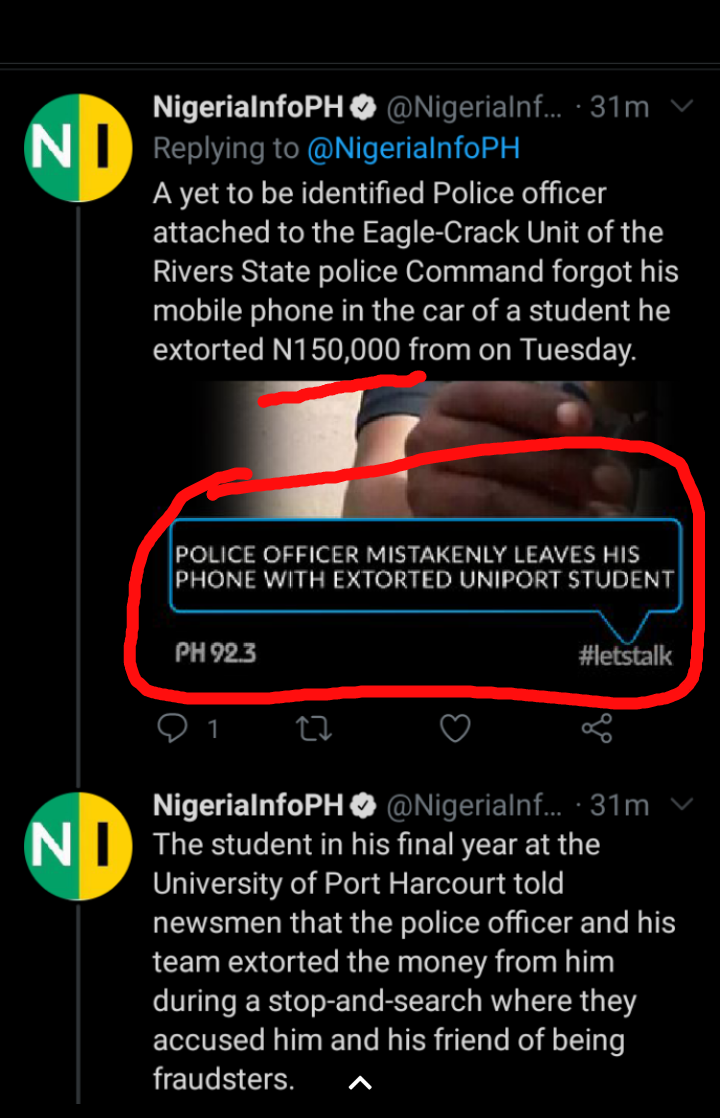 However, after forcefully collecting the N150,000 from the student, the police officer mistakenly forgot his mobile Phone in the car of the boy that he extorted. According to reports, the student discovered the phone when he got home.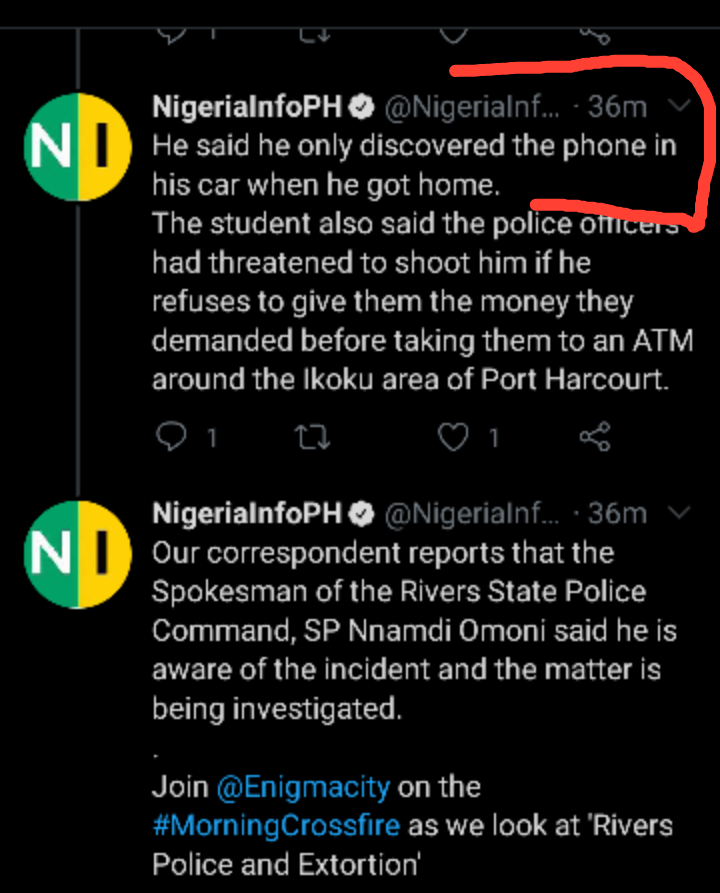 Though this incident has gotten to the desk of the command headquarters in Rivers state which the Police Public Relations Officerhas promised to investigate, and bring the officers in question for interrogation.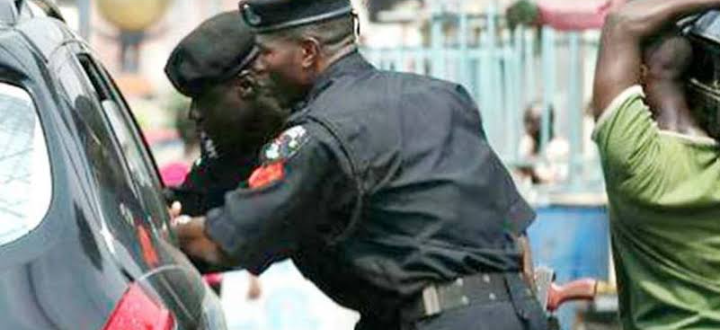 This is highly unprofessional of such officers of the Nigerian Police force. There are good elements in the Nigerian Police force but some bad elements will be putting the whole Force to disrepute through such unprofessional and conceivable activities. This is a call to the police command headquarters to properly investigate this case and prosecute all officers involved in putting the Nigerian Police Force to shame.
NEWS CREDIT: TWITTER
Content created and supplied by: JAYCRIB (via Opera News )