Mr Debo Adebayo popularly known as Mr Macaroni, a Nigeria celebrity was arrested by the Nigeria Police Force while exercising his fundamental human right at Lekki Toll Gate this morning.
After several calls from all meaning Nigerians to set Mr Macaroni and others arrested by the Nigeria police, the police had reportedly heed to the calls and, set Mr. Macaroni and some others protesters free.
Few minutes he was reportedly released from Police custody, Mr. Macaroni has spoken through his verified Twitter handle.
In his tweet, he called for peace but the usual thing he did not say was how he was treated while he was in custody of police. Anyway he promised to come back to it later.
Mr. Macaroni also tweeted without the hashtag #OccupyLekkiTollGate or #EndSars which has been use to stage the reset protest.
Mr. Macaroni also told Nigerians that all tribe in Nigeria are his family, that they should blame the government for all insecurity challenges in the country.
"The Hausa man is my brother, so is the Igbo man and The Yoruba man. We are all one. The Government and the Government alone is responsible for any insecurity in Nigeria and it is their duty to protect all Nigerians. I plead for peace. 
We will come back to my matter later," Mr. Macaroni tweeted.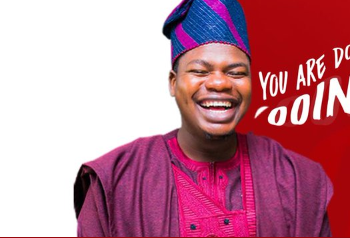 Content created and supplied by: ReligionReporter (via Opera News )