Today marked the second day of the Harass Buhari out of London protest, started by former Aide to president Goodluck jonathan Reno Omokri, and this time more Nigerians living in the British Capital came out in crowds, to showcase their displeasure over the situations back home in the country where many of the Nigerian people are suffering, and have not been able to afford basic amenities.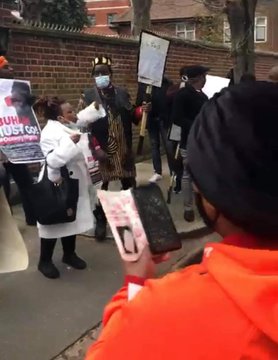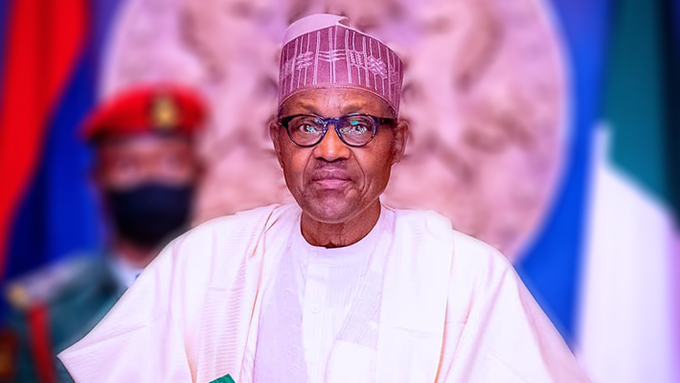 The president who is London for his medical checkup, left the country at a time when doctors went on a nation wide strike which have left many sick people stranded in the country, with some left to die especially in critical and emergency situations.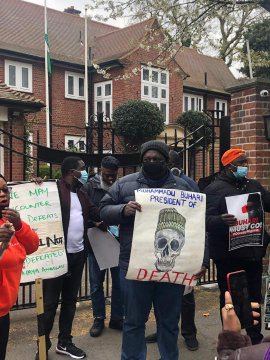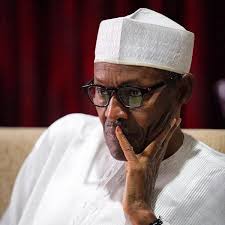 As seen on a post shared by the Punch media, a man was seen holding a placard with very disgusting words written on it in protest against the president. It left me wondering why the British police did not pick him up for serious questioning, as his write up was highly provocative and insulting to the president of the federal republic of Nigeria. This photo can be seen above, and your comments on the write up is highly appreciated.
Content created and supplied by: ItzSwayne (via Opera News )