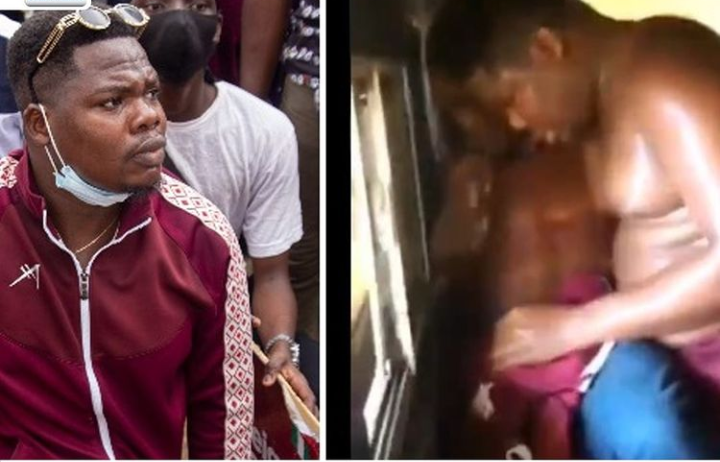 The situation in the country has really been scary to some extend as we keep seeing different drama from every angle, in Lagos, #OccupyLekkitollgate, in Ibadan, Oyo State, Tribal struggle.
In Lagos, just as many of us know already, a group of protesters were arrested by the Nigerian Police Force and eventually released after the intervention of some key take holders. One very celebrity who seems to have the spot light, Mr. Macaroni has taken to his official twitter handle to say a few things that will interest you and it is my pleasure to share with you.
"The Hausa man is my brother, so is the Igbo man and the Yoruba man, the government and the government alone is responsible for any insecurity in Nigeria and it their duty to protect all Nigerians"
"I plead for peace we will come back to my matter" he added.
This is a very powerful one from this young comedian who, for the love of his country saw the walls of the police station without any crime committed of his own.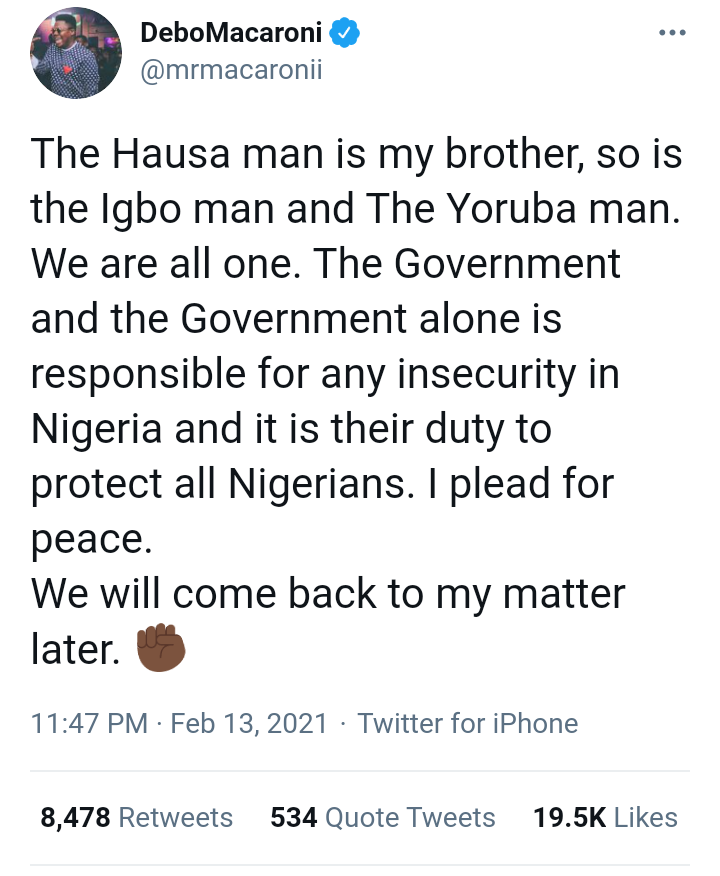 Earlier today he was arrested with 39 others but thank God they are all out now. We don't know the next section that may take place but we are all keeping our fingers crossed to get all updates.
You can as well drop a comment below and kindly share with friends on other platforms.
Content created and supplied by: CurrencyAddicted (via Opera News )