Some things are seen as strange to us because we have never seen such before or experienced it, and more often than not, it has to do with one's Community or culture. Being an African, for example, there are some things we do and others don't do it; and the same thing they do in their culture might not be done in Africa.
We all know that there are different festivals across the world; and if we start mentioning different festivals we know in Africa, there is no end to them, because we have tons of them. However, there is a festival outside Africa, which is precisely in Asia, but people see it as something strange; yet, not totally strange.
This festival is such that people have to pay money in order to play with mud, and this is popular in the country, and as such, lots of people always attend the festival because it is seen as something fun and interesting.
The South Korea's Boryeong Mud Festival is one that has international attendance, where the government spends lots of money so that people can have a great and nice time. The festival is colloquially called Mudfest, and it's celebrated for two (2) weeks every July; and there, thousands of people come into Korea to enjoy themselves, and this includes people from overseas; from Europe and the Americas.
Part of the activities known with the festival include fashioned mud wrestling, mud sliding and mud swimming; and this has made it the mostly attended festival in Korea till date.
Based on reports provided about the festival, it was firstly established in 1999 and it's purpose was to promote cosmetics made from the region's mud; and now, the event is popular such that millions of dollars is spent on it annually. According to the records also provided, the mud in Boryeong is high in minerals, and more essentially, germanium and bentonite, and it also emits large amounts of far-infrared rays, and scientifically, the ray is beneficial to man's skin; and this is one of the reasons it's mostly attended.
So, getting to the registration part; because if you'll recall, I said people have to pay money in order to participate in it.
If you'll pay attention to details, you'll realize that it has been said that the government spends lots of money on the festival, and thus, money will be required from the participants too.
Some areas where fee must be paid before admitting people inside include mud pits, mud fountains, mud pools, mud massage zones and mud prison, and the focus is to ensure that people look like mud monster at the end of each day.
Thus, a one-day pass will be required from all the participants in order to get to the events and areas. The regular ticket is 10,000 Won for adults during the week, while it is 12,000 Won on the weekend, and this can be purchased in the festival or online (before the festival). You can check the conversion into Naira so as to know the cost, then, you'll know it's no joke.
Apart from the mud parts, there are other clean activities and events which include fireworks displays and live performances during the festival's opening and closing ceremonies, and in these cases, they bring in different celebrities to perform for people, and that on its own is another fun.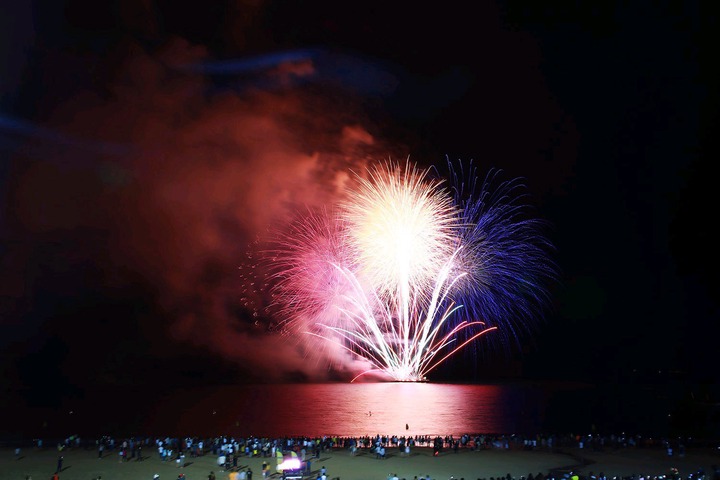 There's also the festival's Black Eagles Show with the Korean Air Force, and a slew parade.
Also, those who are in the mood for sport activities are allowed to partake in the Beach Mud Football Competition at Citizen Tower Sandy beach site.
See the pictures from different activities of the festival: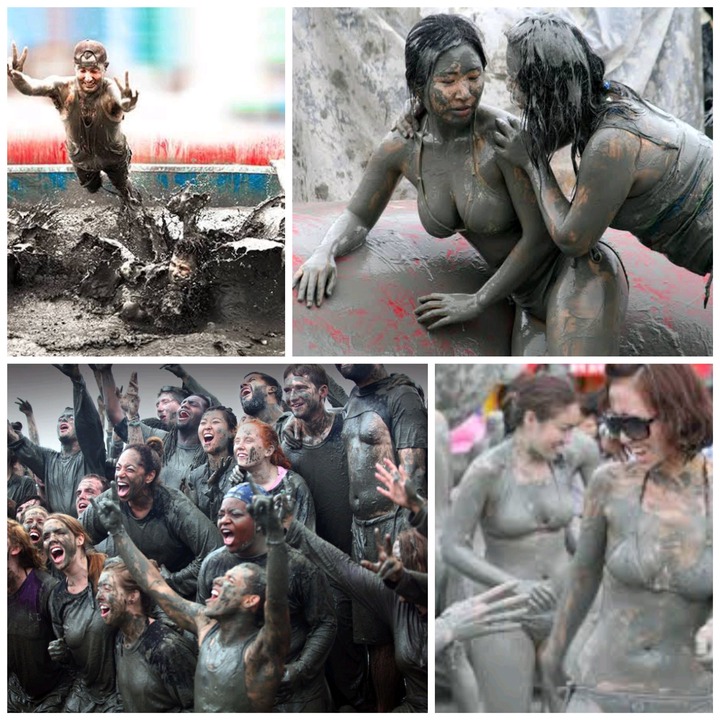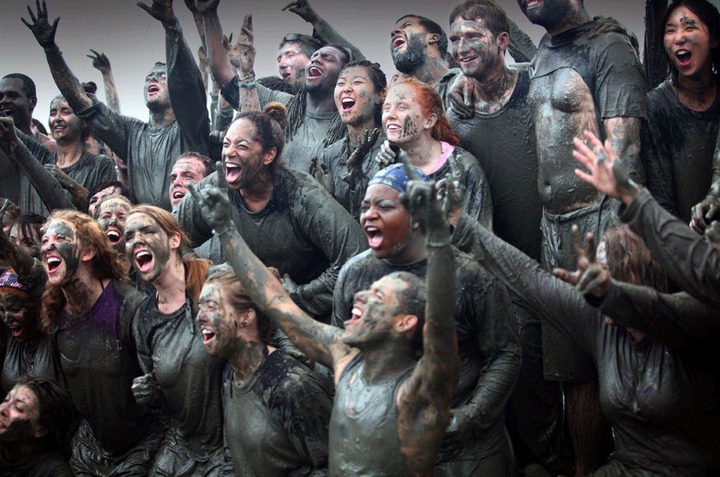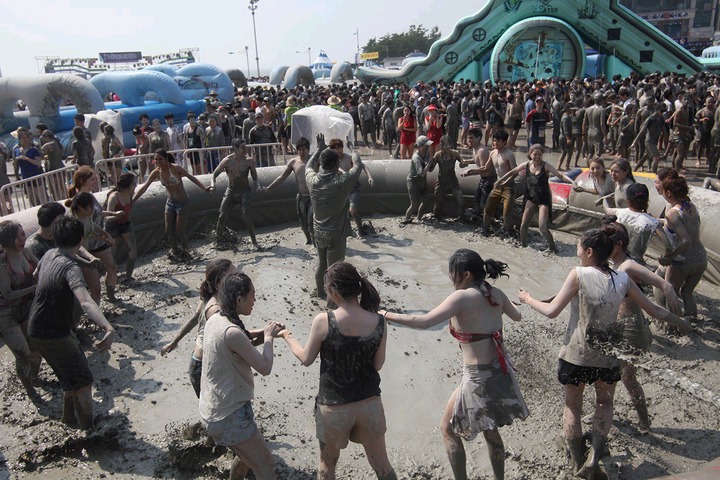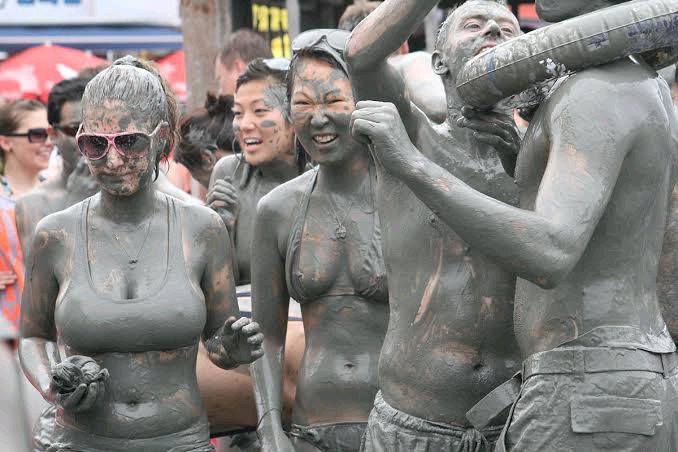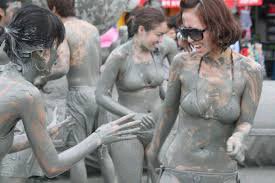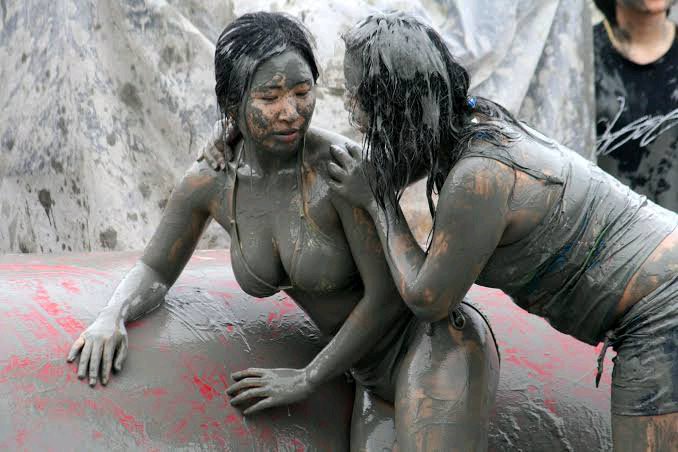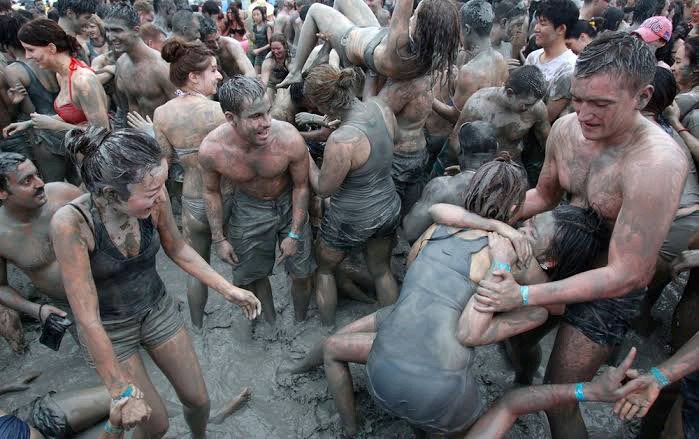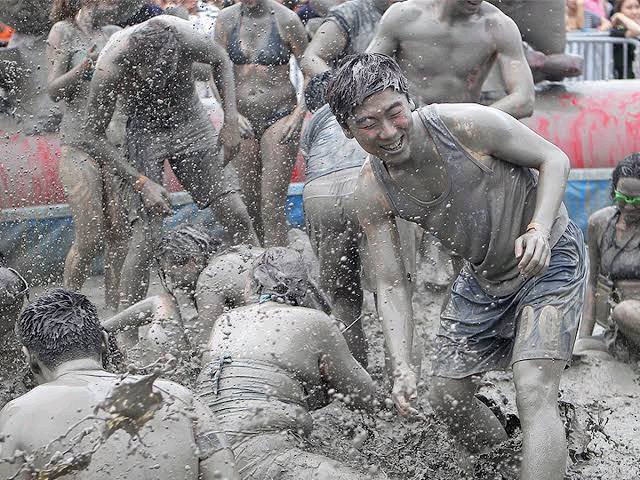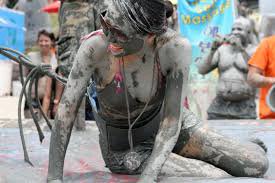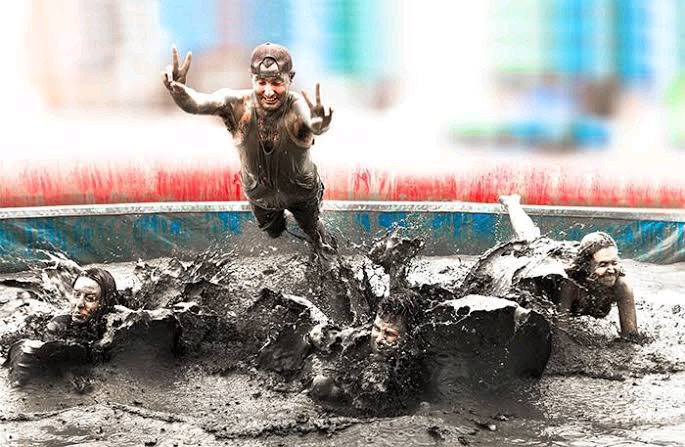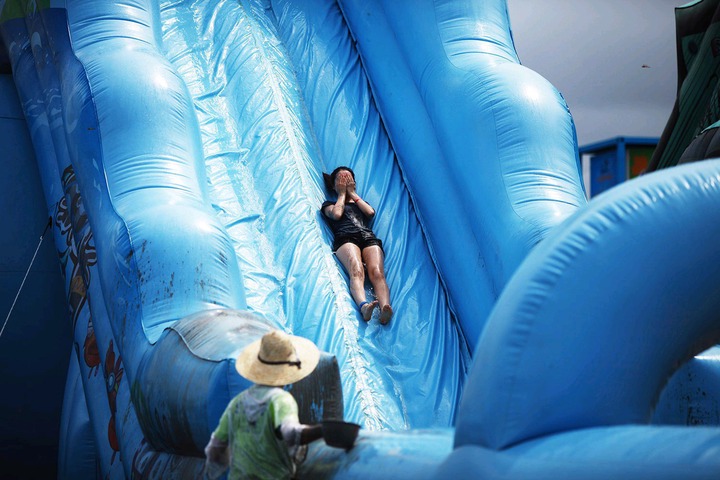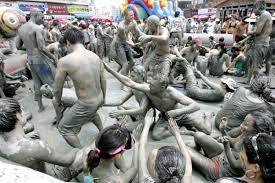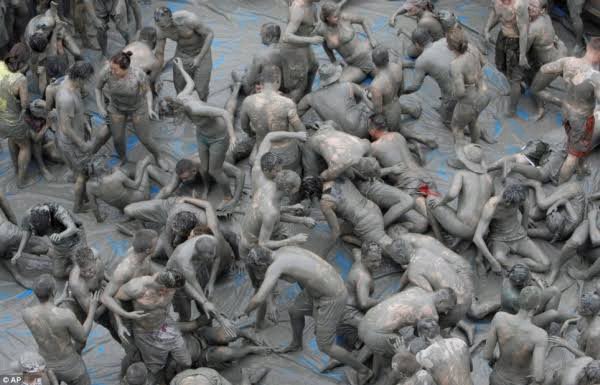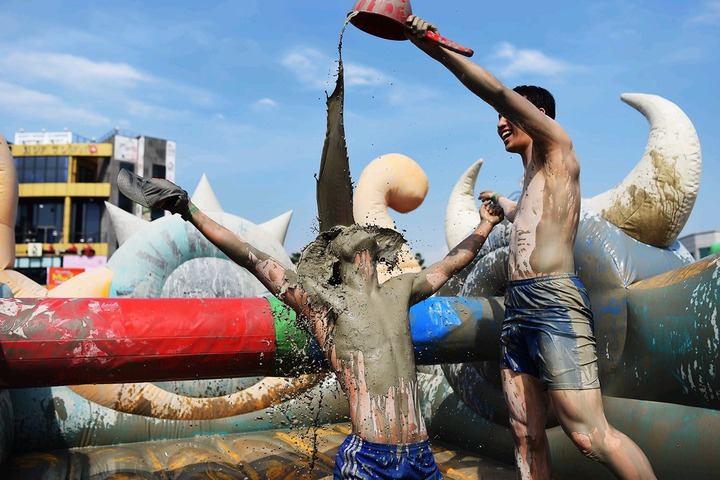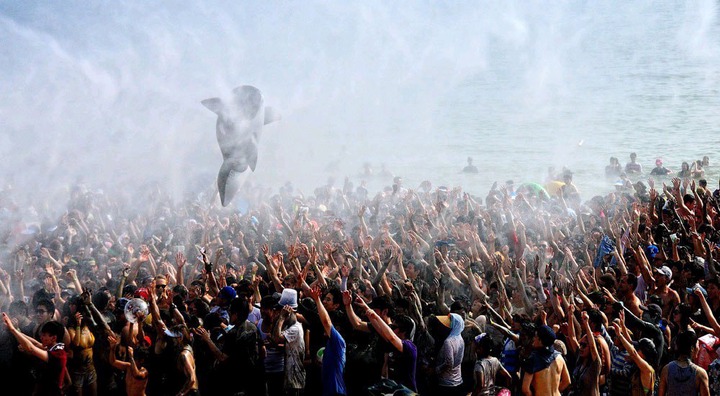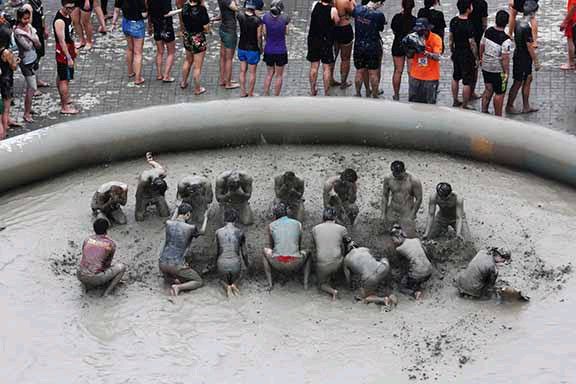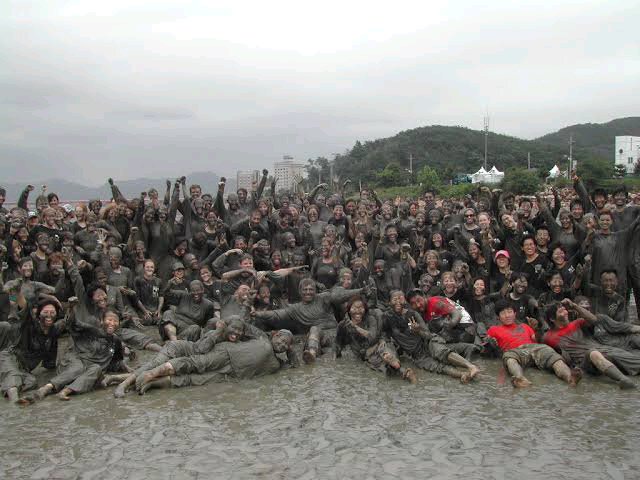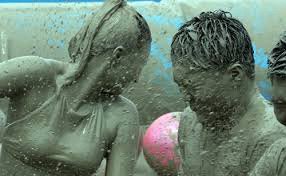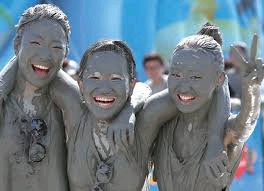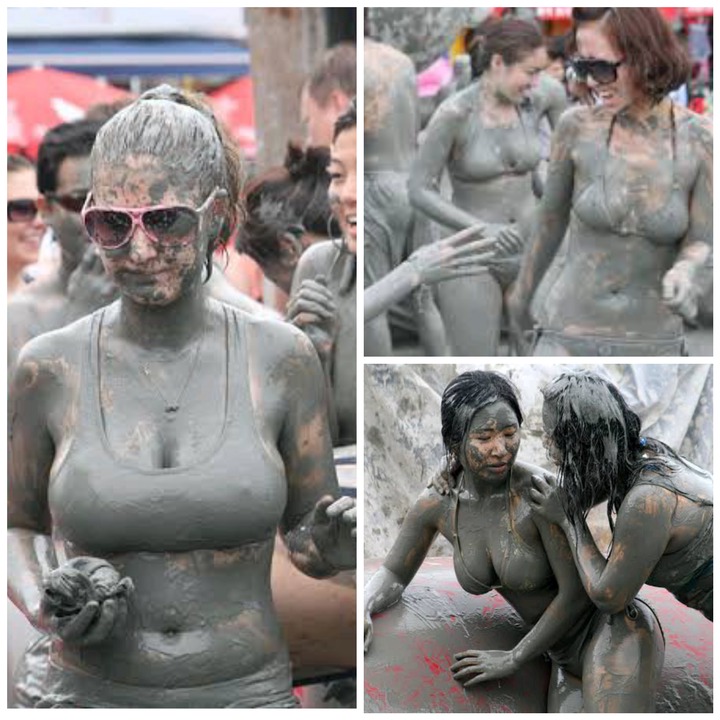 Definitely, you can agree that it would be fun and interesting; but to you, don't you think it is kind of strange?
Share your thoughts and opinions.
Like, share and follow for more information.
Source: https://theculturetrip.com/?utm_source=amp_page
Content created and supplied by: OReporter (via Opera News )