Technology is the most necessary evil of our times and one such necessity currently is that of earphones/headphones.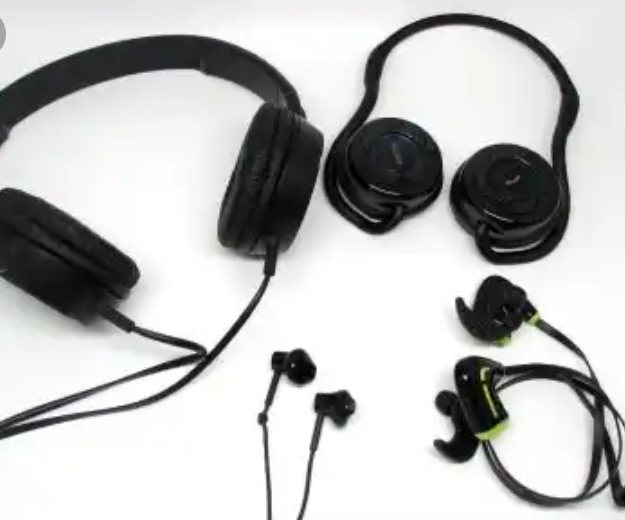 While taking early morning walk, crossing the street, boarding a metro, traveling in a bus, sipping coffee in a café or just a call in the office, throughout the day you will encounter several people listening to music or talking through earphones. However, by letting your earphones plugged in too much, you might not be disturbing the people around you, but you certainly are harming yourself enough without taking note of it.
These days everyone is engaged with their earphones. Especially the younger generation spends all its time, simply listening to songs or talking using the earphones. People even use earphones when they are working or studying. Earphones have the capacity to cause hearing impairment and various other health hazards due to their excessive use.
The World Health Organization (WHO) estimated that around a billion young people across the globe could be at the risk of hearing loss because of the unsafe listening habits, they practice through earphones.
So, let's find out the side effects of wearing earphones all the time.
1. Hearing loss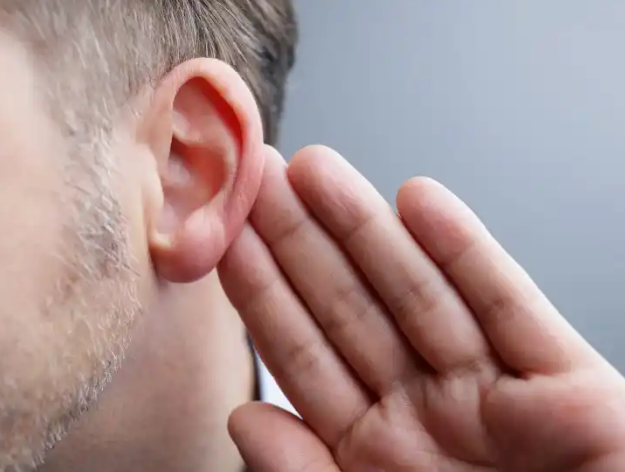 Hearing music in high voice continuously from earphones and headphones first affects your ears. The hearing capacity of the ears is only 90 decibels, which gradually reduces to 40 to 50 decibels by continuous listening. Due to which the distant voice is not heard. Due to which the complaint of deafness starts. Therefore, you should avoid listening to songs in more than 90 decibels.
2. Leads to the exchange of germs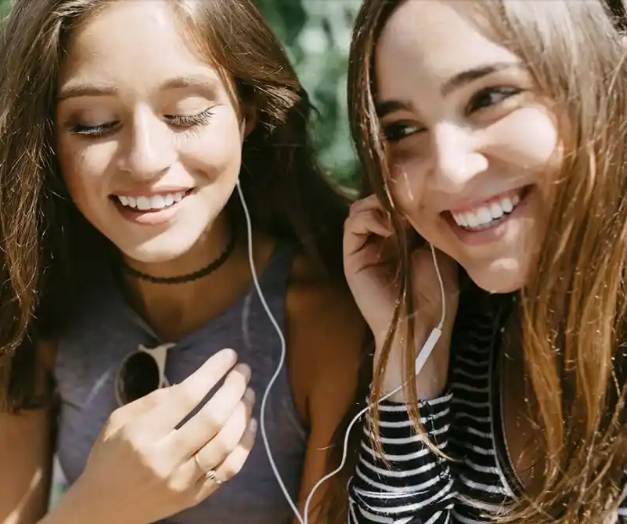 Do you realize that exchanging earphones means you are also exchanging the germs and possible ear infection with the person? It is important to clean the earphones before you exchange them.  
3. Severe Ear Infection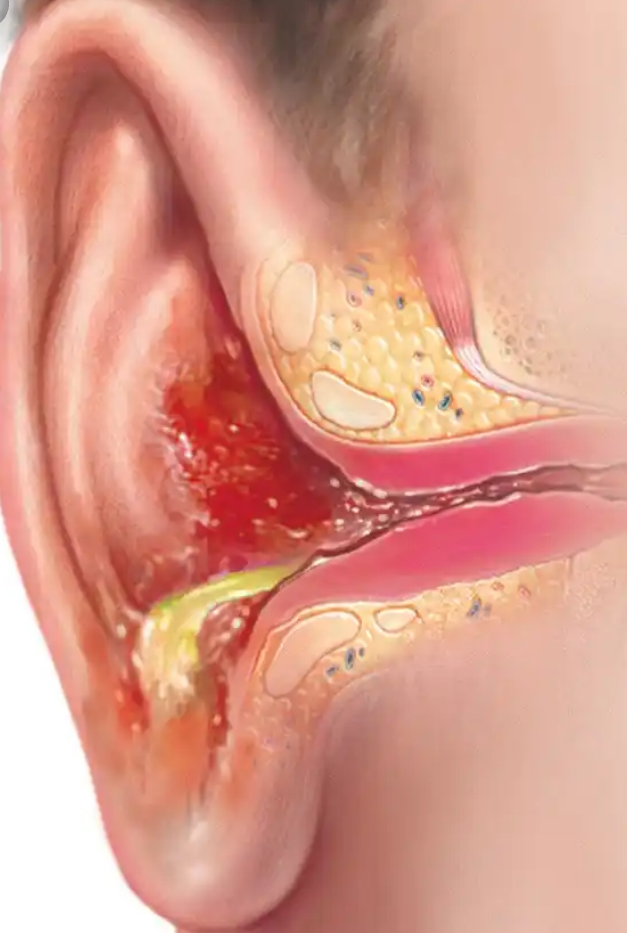 It is usually unavoidable that people share earphones. Daily usage of headphones can increase the development of injurious bacteria. Sharing or using same earphones can cause the transmission of somebody else's microorganisms to your ears.
4. Lack of focus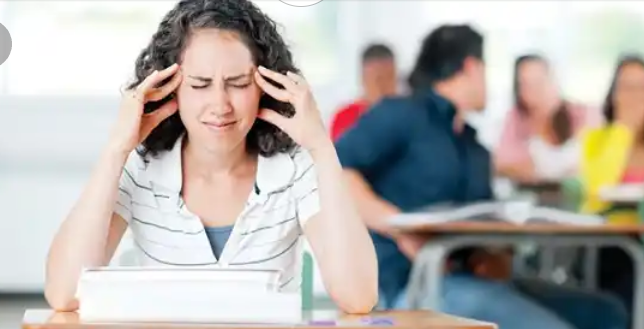 A lot of people do believe that it is cool to do mathematics while listening to music.
But constantly hearing noises on the earphones decrease your sense of focus.
There are also many types of researchers conducting the studies that you need to understand.
Excessive usage of headphones while listening to music often changes the focus. This can also hamper your professional life at any time. It can also be very harmful while you are on road.
5. Tinnitus (Noise in Ear)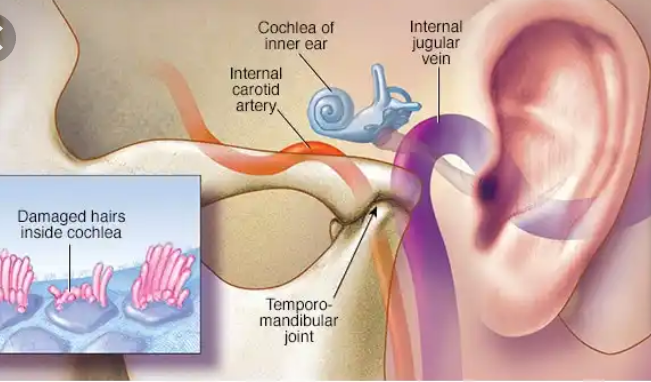 This is due to exposure to extremely loud noise. It is a ringing, buzzing, and roaring noise in the ear or head. Damage to the hair cells in cochlea [part of the inner ear] is mostly responsible for this condition. The hair cells transform sound waves into nerve signals which are relayed to the brain. When the brain does not receive nerve signals properly it produces abnormal nerve signals to compensate for the missing input by the cochlear hair cells.
6. Unaware of the outside world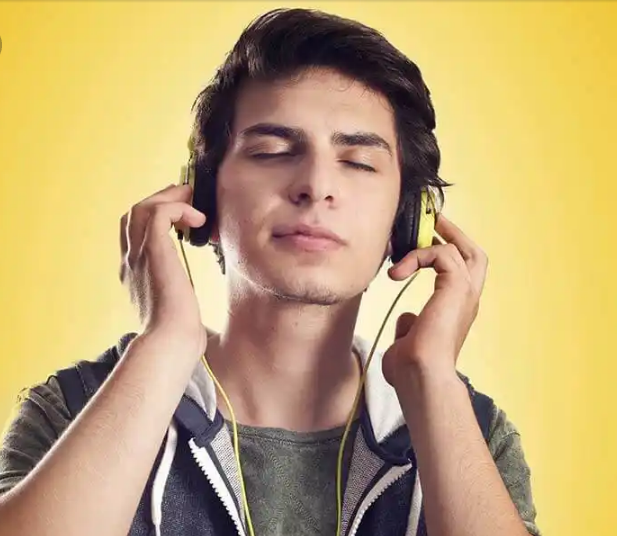 Your ears are an important sense organ. They help you to have a better understanding of the outside environment. If you are using the earphones you are more prone to accidents as your hearing sense is not working. 
7. Risk of heart disease and cancer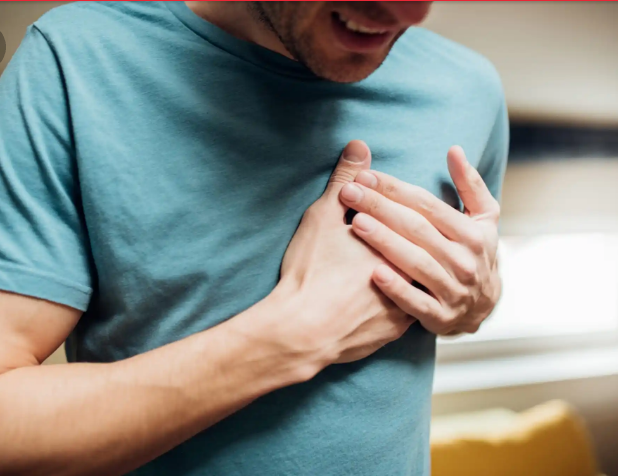 Listening to music in a loud voice is not good for the ears as well as the heart. Yes, listening to the songs in the fast voice makes the heart beat faster and starts running faster than normal speed. This can cause heart damage. Apart from this, it can also treat cancer. Yes, listening to songs from earphones in loud voice can harm the ear, it also has a bad effect on your inner health.
8. The cause of Vertigo
Vertigo is one of those diseases that might make you lose your hearing ability. Loud music and also constant playing of earphones might lead to serious damages.
It is also one of the most important things that you need to consider. The loud decibel is very harmful to your ears at any point in time. This means that you can also experience vertigo or dizziness.
9. Headache or sleep apnea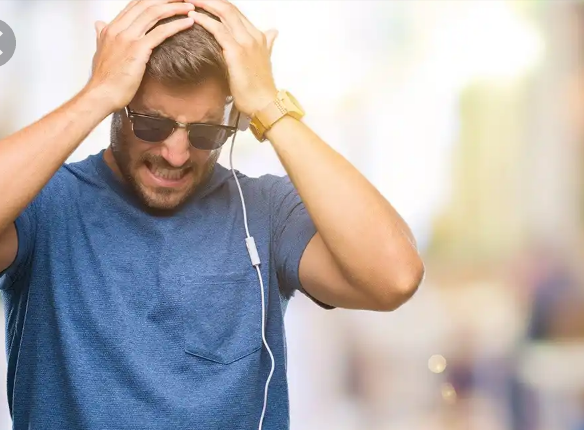 The electromagnetic waves emitting from headphones and earphones have a bad effect on the brain. Which has a direct effect on your brain. This is the reason that due to excessive use of earphones, you have to face problems like headaches or sleeplessness.
10. It might Hamper Neighbors
There might be a big reason for everyone to purchase noise-cancellation earphones. Because buying a regular piece is one of the important side effects of using headphones and Earphones every day.
Well, your neighbor might not like to hear the noise coming out from the headphones. It might even hamper him at any time. Thus, it is also very important to pick the best earphones and headphones.
Now that you've known the side effects of using earphones, I advise you know the right times and the right way of using it.
Share your ideas, comments, like and follow for more relevant news.
Content created and supplied by: Clevermindbloggg (via Opera News )