The Thaipusam is a festival practiced by the Hindus. It is usually observed in countries like India, USA, Malaysia, South Africa, Canada, Singapore, Sri Lanka and others too numerous to mention where there are Tamils. In some countries, a national holiday is usually marked on the day of Thaipusam.
The festival is known to be the festival of piercing, where people pierce their bodies and tongues with a Steel Skewer to mark that day, it is not a festival for the weak.
The Celebration is said to be in honour of the Hindu god, Lord Murugan who defeated and destroy Tharakasuran and other demons who where causing destruction on the Earth using the invincible Lance his mother, Goddess Parvati gave to him. It is a celebration of good over evil and believed to be the birthday of Murugan.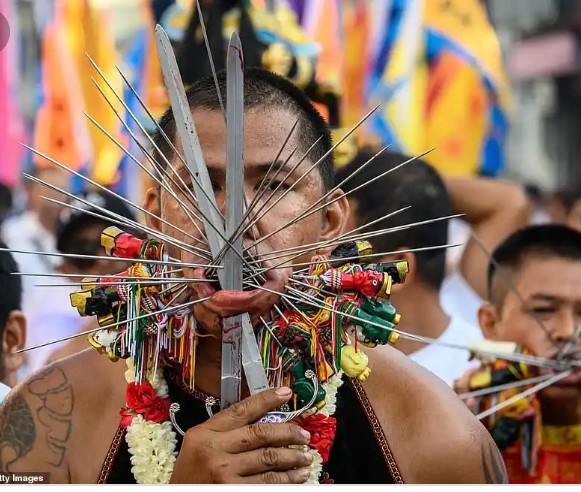 The name "Thaipusam" is a combination of two words, 'Thai' which is the name of the month of the celebration and 'Pusam', which is a star. It is usually celebrated during the full moon of the month, and the star is at its highest point of the festival.
During the festival, prayers are been made and when the prayers are answered, devotees fulfill their vows by piercing their tongues and bodies. Some persons are seen carrying heavy metal ornaments called Kavadis. These ornaments are fixed on their body using sharp metals that are hammered into their skins.
Different people and religion have their different cultures and practices. Mention that culture you've heard to looks strange to you.
More photos of devotees piercing their body (Remember the festival is not for the weak)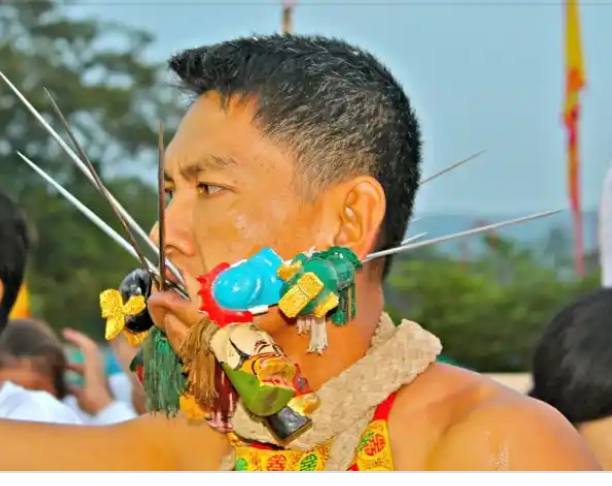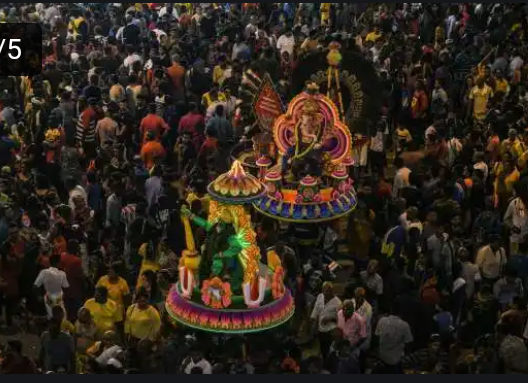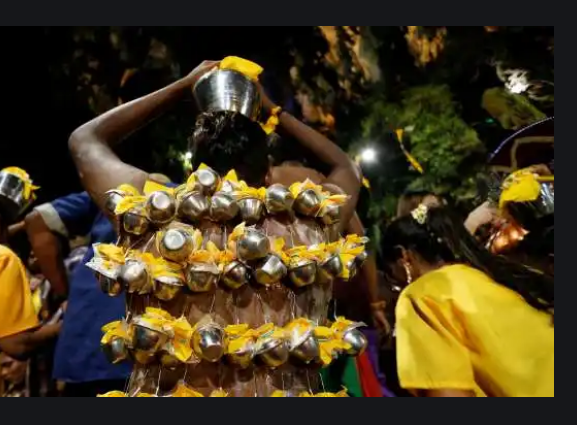 A father piercing his son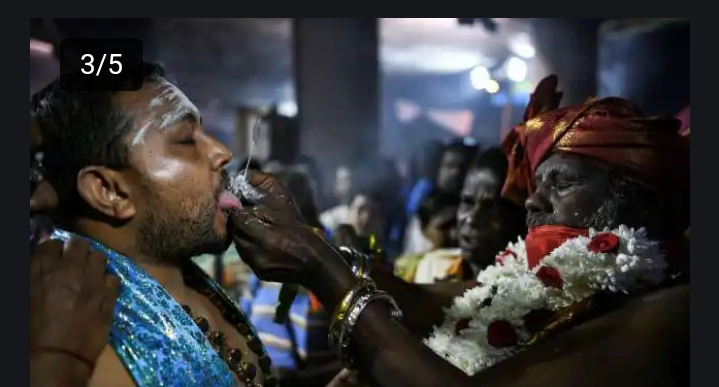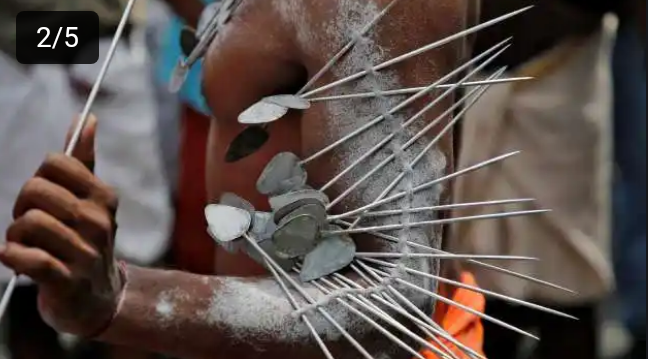 Can you be bold to celebrate this festival if you were a member of these groups?
Content created and supplied by: BomaIbim (via Opera News )