Since the outbreak of COVID19 pandemic, life has not been the same.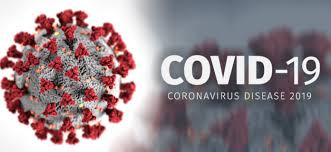 The human society has experience unspeakable changes virtually in all aspect of life. We hear people lamenting about economic hardship due to high cost of production with its attendant rising prices of goods and services. There is also prohibition on large gathering and restriction on movement. Since the outbreak of COVID19 people can no longer shake hands, hug or sit together in a very close proximity. The frequency of travelling has been curtailed. Cost of transportation has increased which has added to the increased prices of food and other goods in the market. Companies and organizations that could not cope with the increasing operation cost embarked of slashing employee's salaries and downsizing; to remain in business. Government has made compulsory social distancing, the use of face mask and no large gathering. Frequent washing of hands and the use of hand sanitizer have been cultured by many individuals, families and organizations. The questions in my heart have been, 'how have people been able to cope with the new normal; have we been complying with the COVID19 protocols gladly; as individuals, do we stand to gain something else (from keeping to the guidelines) other than curtailing the wide spread of the virus?
Good people, I decided to write this piece to bring to light other hidden benefits of keeping to the COVID 19 prevention guidelines. You see, our body as a system needs soundness to function properly. I believe you will agree with me that good health add length to every man's days. Just imagine the much trouble you would get from your car if the car lacks soundness, and the soundness of your car depends on your maintenance habit. Many people have health challenges because they failed to give their bodies the needed maintenance check and habit. They failed to check what they eat and drink, what they wear, what they inhale, where they go, what they touch, etc, and it is not everything that we come across in our daily lives that are actually goods for our health. Talk about malaria, typhoid, skin diseases, diarrhea, cancer, aches, etc are some of the health issues commonest today that can be prevented by proper hygiene.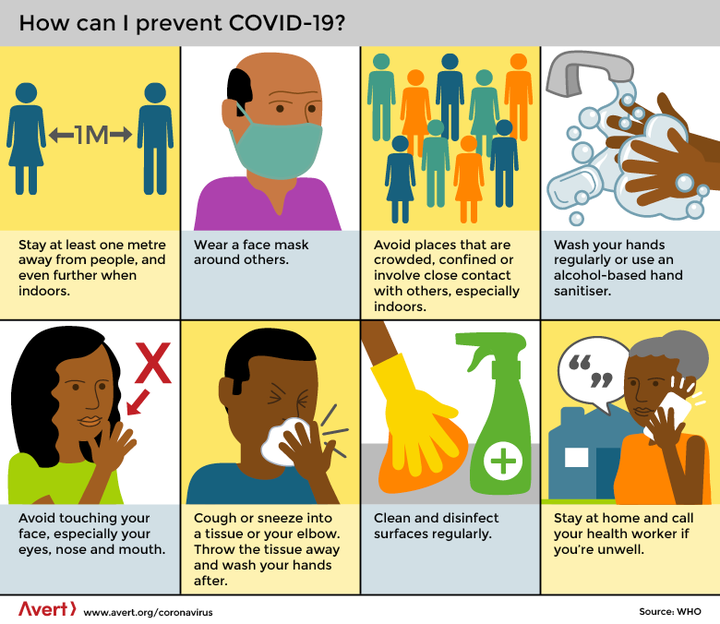 I came to realize that keeping to COVID 19 protocols, some how, it's a sound health assurance. You need to see how unhappy some people look in an office the they are ask to wash their hands before they come in. People have practically exchanges words over the enforcement of the use of face mask. Some even see social distancing and none shaking of hands as strategy devised to separate friends cause division among them. But the truth is, keeping to COVID19 guidelines will health any person who embraces so much. if you embrace the COVID 19 prevention measures and make it your personal life style you stand to gain a lot. The regular washing of hands will health your health to remain in hygiene. Of course there will be drastic fall in the amount of germs ingested into your body through the food you hold and eat and other part of your body like the eyes and nose which you frequently touch. The social distancing will limit the wide spread of air born disease. In as much as you love your friends and family members, I believe you would not want to share with them perhaps one of them has a communicable disease. You know the the air we breath is not purely oxygen. most times I call it contaminated oxygen because of the carbon emitted by vehicles and machines as well as the dirty particles that breeze carries all around. The use of face mask helps to reduce the quantity of these dangerous things we inhale everyday. Since the time I started keeping to these guidelines, personally, my health condition has improved that is why I chose to share this wisdom with you. COVID19 protocols is not all about COVID 19, it also add the benefits of personal hygiene. Prevention of COVID19 also prevents other disease.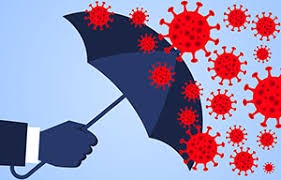 Clean and disinfect surfaces regularly; avoid crowded place; avoid touching your face, nose and mouth, wash your hands regularly with water and alcoholic based hand sanitizer, always use nose mask that cover your nose and mouth regularly. Try to stay healthy for yourself, family and the society.
In case you have a personal opinion or experience, please share with us in the comment box. Don't forget to hit the like button, share and follow us for more helpful articles like this.
Content created and supplied by: OchugwuVictor (via Opera News )