Creativity is one of the thing that is shaping the world, new things are done daily in other to make the world a better place for man kind to live. God created man with wisdom and idea it only take patient for you to discover what you can do to expand your territory. So many people have done several things that wowed people, a picture of a man was posted on social media where a new born baby was spotted resting on his long braided hair. I know people will be imagining how he did that but the truth of the matter is he used his hair to wrap the baby while he was laying down.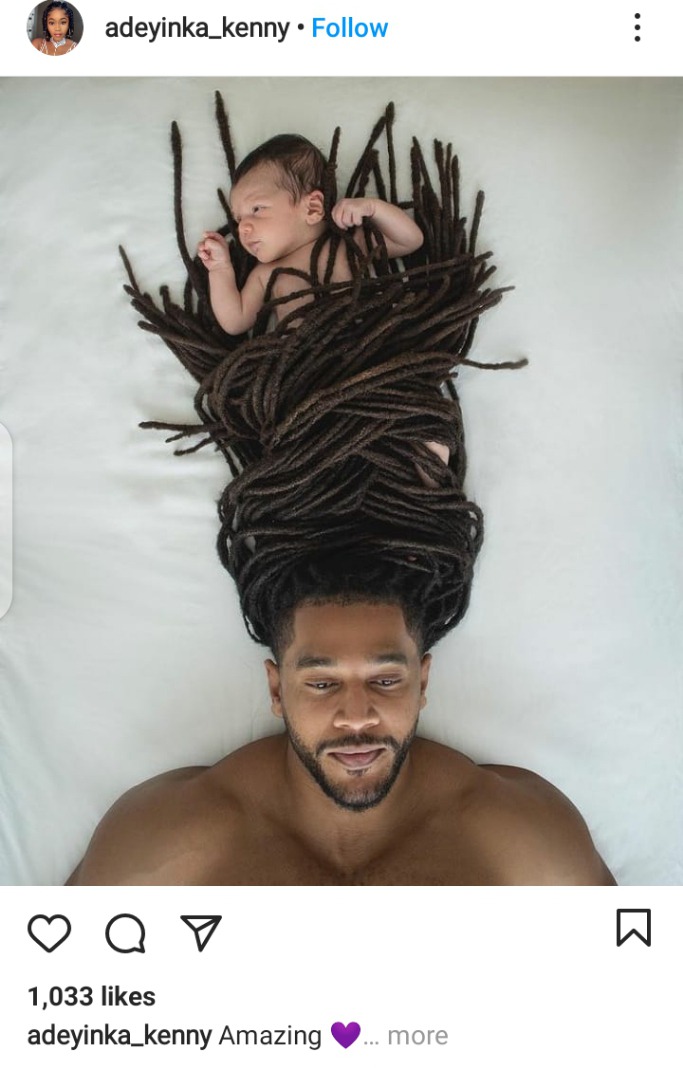 Creativity is driving the world into another shap, people are doing anything that will make them to trend in other to be ahead of their mate. So every slight chance they have they come up with good idea that will malvel everyone. Whatever talent you have put it to work don't neglect it because you don't know what God will use to bless you. This image has proven you can be or do what you want if only you focus and determine. Parents always feel happy whenever they are around their baby especially men. They do so many crazy things with them in other to make the child happy.
Though both of them looks stunning and adorable, the baby look so calm. The way some men treat their baby you will be force to have your own. They believe that their child is save whenever they are around them that is why they do anything with the child. Most times women are more fragile with their baby than the men, they are always careful how they handle them. Children are blessing from God, they unite and brings happiness to a home.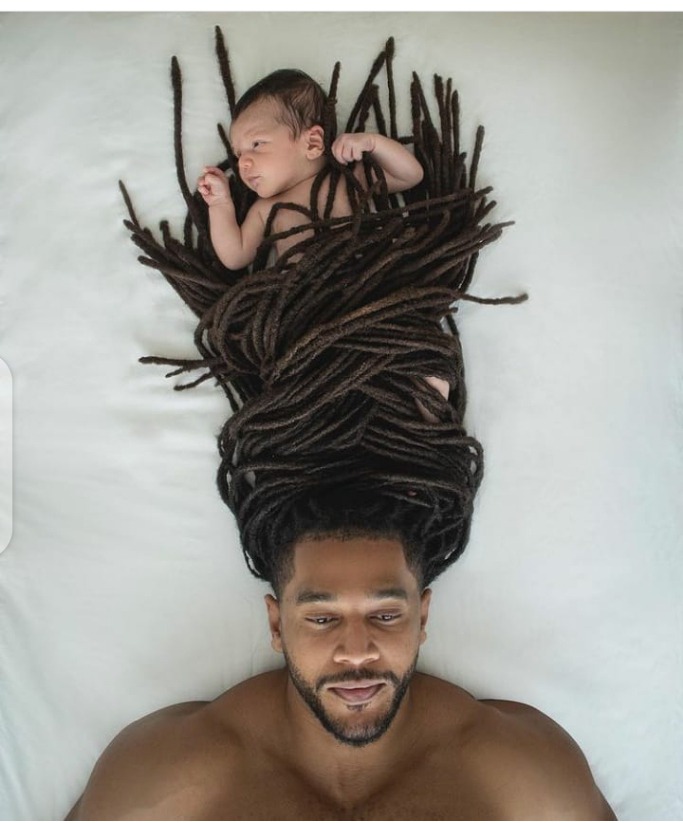 Content created and supplied by: UniqueNk (via Opera News )