The Aeritalia G-222 (formerly Fiat Aviazione, later Alenia Aeronautical), is a twin turboprop engine, medium sized STOL(Short Take Off and Landing) tactical military transport aircraft.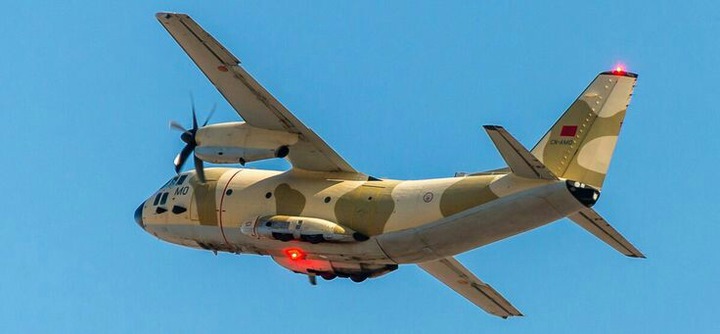 Image source: Pinterest.
It is designed to be capable of transporting equipment or troops in combat zones and operating with minimal ground support.
Image source: Pinterest.
Early production aircraft were exclusively fitted with the General Electric T64-GE-P4D turboprop engines fitted with three bladed Hamilton Sundstrand 63E60-27, 4.42m diameter constant speed, fully reversible pitch constant propellers.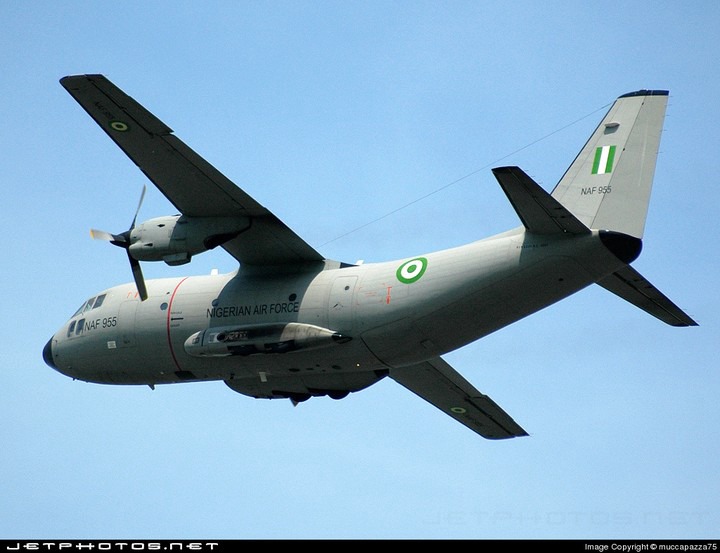 Image source: Pinterest.
Due to features such as double slotted falls, stacked brakes, and reversible propellers, the G-222 has excellent short landing capabilities and is able to land in little as 1,800 feet.
It was designed to be integrated with the larger, commonplace Lockheed C-130 Hercules.
C-130 Hercules: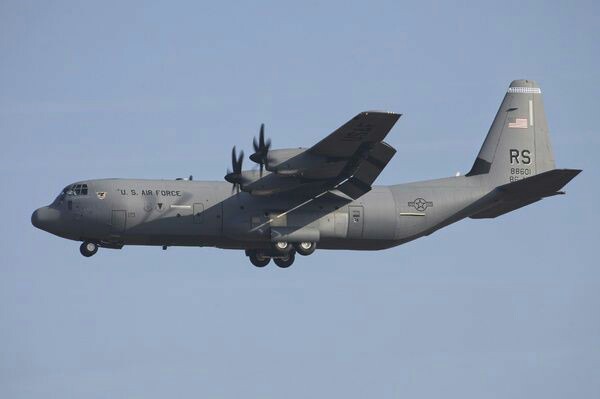 Image source: Pinterest.
The G-222's cargo deck can carry up to 19,840lb of cargo, or alternatively up to 53 troops, or 32 paratroopers, or a maximum of 36 stretchers with six attending medics in a medevac capacity.
The cargo deck has a large rear ramp, allowing the loading of palletized goods and vehicles, as sliding doors on either side of the fuselage, which are capable of being used to deploy paratroopers.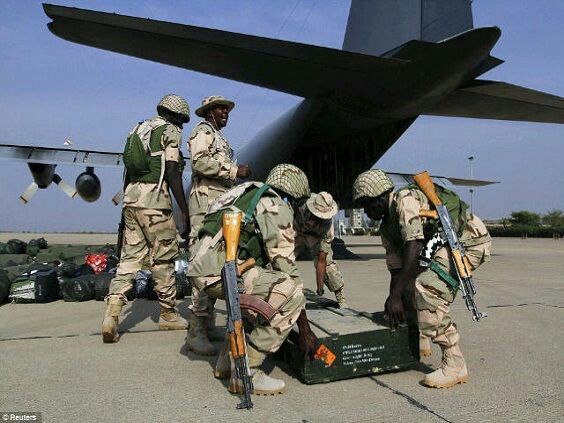 Image source: Pinterest.
The cockpit provides excellent external visibility for pilots, most of the key controls are centrally placed between the two pilots, enabling the aircraft to be flown by a single pilot under certain circumstances.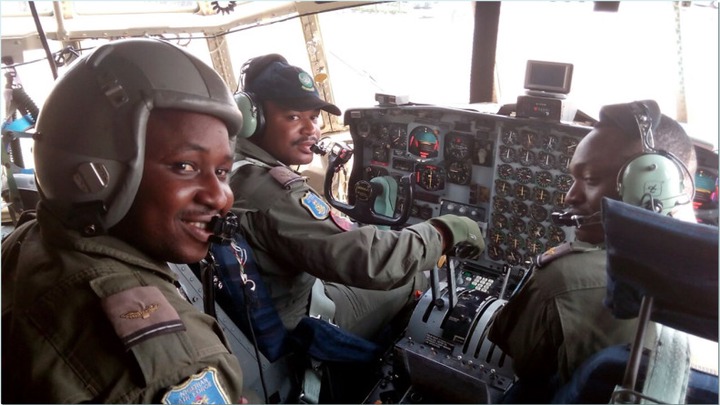 Image source: Pinterest.
The standard G-222 is equipped with various avionics such as a nose mounted Doppler radar, navigational computers, radio systems and a Rockwell Collins built autopilot.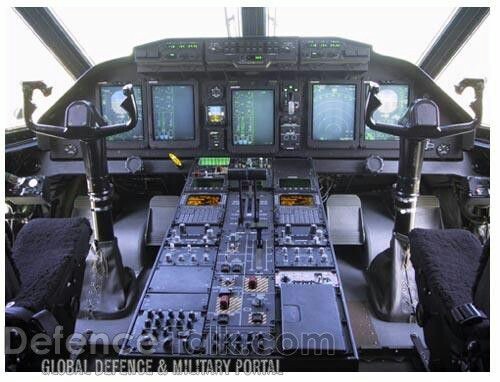 Image source: Pinterest.
The aircraft was designed to meet a North Atlantic Treaty Organization (NATO) specification, but Italy was initially the only NATO member to adopt the type.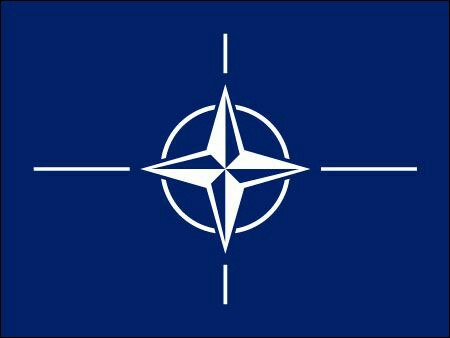 Image source: Pinterest.
According to Aeritalia, the G-222 designation is derived from the first letter of the aircraft's chief designer Giuseppe Gabriello, the first '2' referring to the twin engine arrangement, and the final '22' referring to the revised NATO Basic Military Requirement 22 to which it had been submitted.
The Italian Air Force started the phased retirement of their G-222 fleet in 2005. Several of which have been refurbished to operational conditions and resold by Alenia Aeronautica to the Nigeria Air Force which happens to be the first customer for these refurbished aircraft.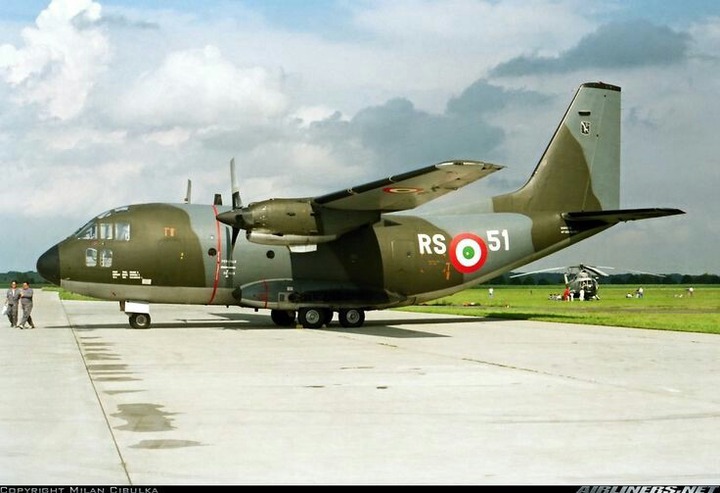 Image source: Pinterest.
In July 2005, the Nigeria Air Force signed a $74.5 million contract with Alenia Aeronautica for the refurbishment of a total of five G-222's, as well as the purchase of a retired AMI G-222.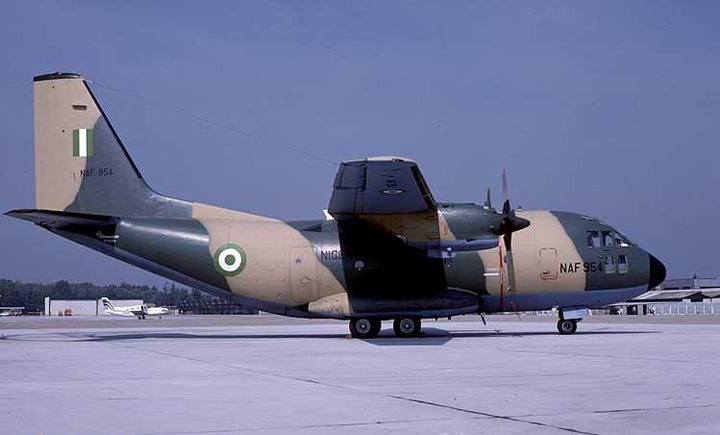 Image source: Pinterest.
A disused NAF G-222 aircraft is provided as a mock up for anti aircraft hijacking training at NAF Base, Minna.
The aircraft might likely be a G-222 aircraft, NAF 950, which sustained substantial damage in a runway excursion accident at Port Harcourt Airport.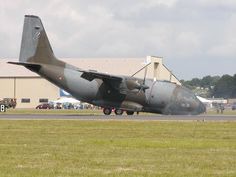 Image source: Pinterest.
The airplane was taking part in an exercise aimed at testing disaster response operation when it skidded off the runway after landing, resulting in ten injured passengers and zero casualty.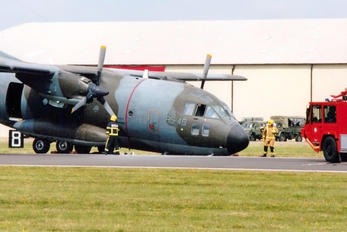 Image source: Pinterest.
The G-222 aircraft has a crew of 2 pilots and 1 load master or a jump master.
The aircraft can fly at a maximum speed of 340 mph at 15,010 feet at maximum takeoff weight.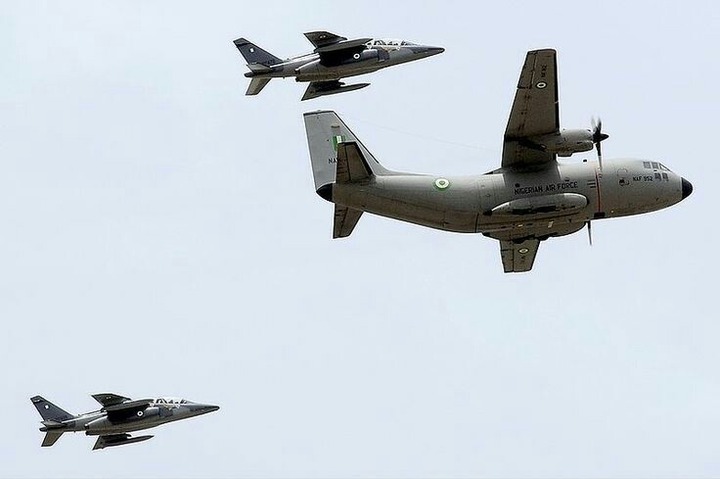 Image source: Pinterest.
Currently, the Nigeria Air Force has two G-222 aircraft in its fleet. They are NAF 955 and NAF 952.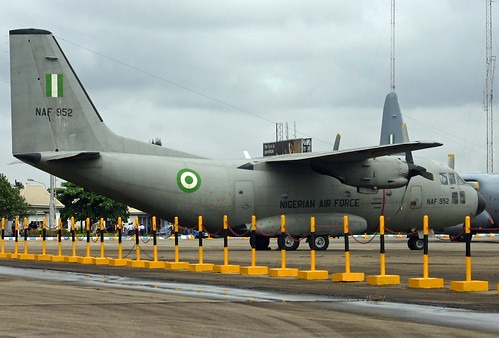 Image source: Pinterest.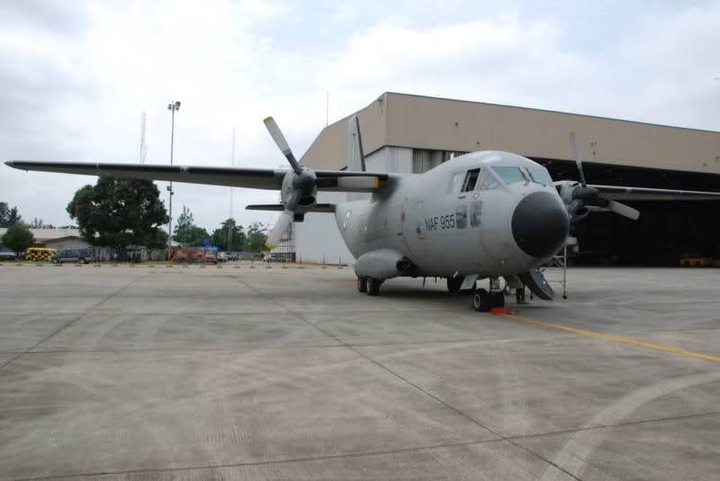 Image source: Pinterest.
Please share this article on social media platforms if you enjoyed reading it and also comment.
Thank you for reading, Stay Safe.
Content created and supplied by: EagleI (via Opera News )