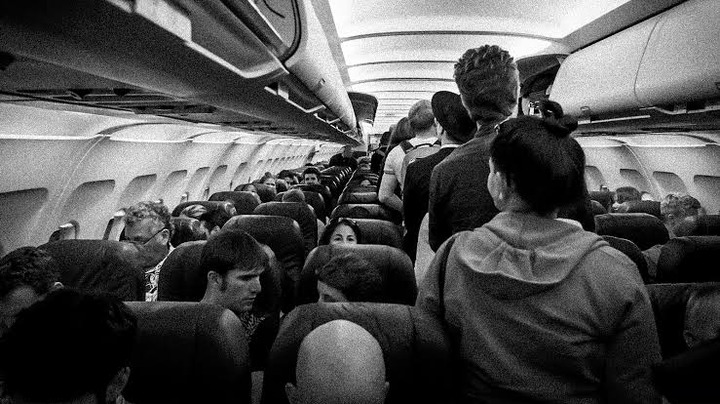 3 things you should not wear on an airplane
1. Contacts
When you are on a plane, you don't wear your contacts because of the pressure and dry air in the airplanes cabin don't make it easier for someone to wear a contact. It is advisable to wear your eyeglass when traveling.
2. Strong perfume
It is not wise to wear strong perfume on on a plane because it might disturb your travel partner. There is no much air circulating on the plane so when you wear a strong perfume, people are going to smell it on you and most of them might have allergies to fragrance.
3. Jumpsuit
Everybody knows that an airplane toilet is very small, and when you wear jumpsuit, you have to remove all your clothes in order to do your business. So I advise you wear a clothe that is very comfortable to pull when you want to do your business on an airplane.
Content created and supplied by: Snowghost (via Opera News )