Believe me when I say that if you knew how some things we eat are produced or processed, we might never eat them again.
Sometimes you are better off not knowing everything, here we say Ignorance is bliss.
When it comes to foodstuffs especially, since they are mostly made locally, we might be shocked after discovering the crude methods used for their processing. This include Garri, palm oil, local spices, etc.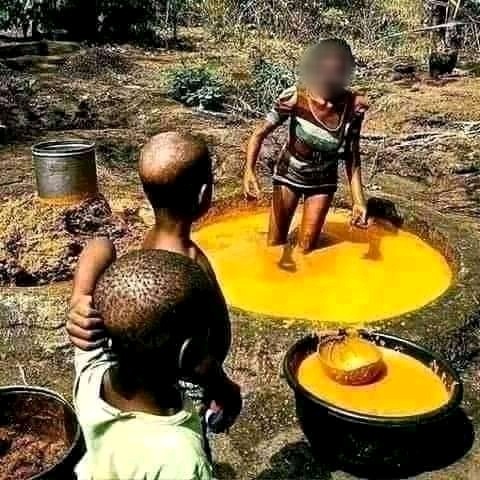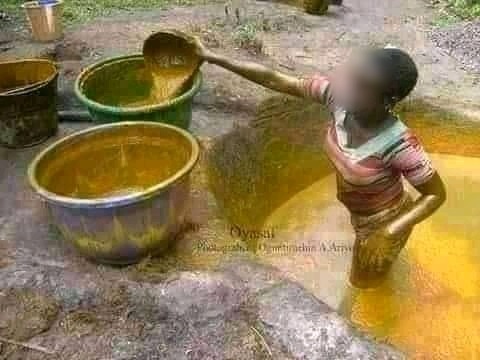 Let's focus on palm oil for this article. How is it made?
In the process of bringing out the fluids from the palm fruit, the producers use their feet in mashing the fruits. They enter the construction for the process barefooted and step on the pile of palm fruits for some time.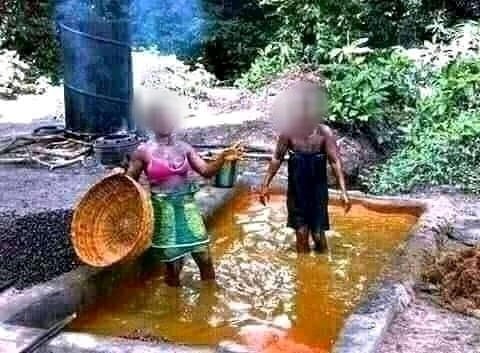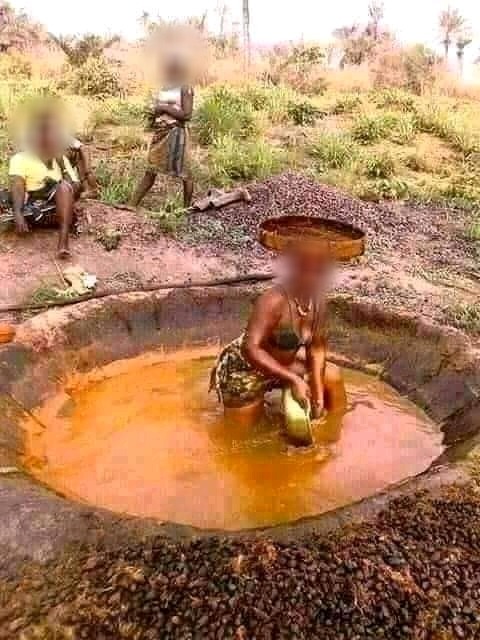 There's no amount of cleanliness that can justify this action. But there is the next process which makes their method of mashing and separating negligible.
It's the fact that they boil the fluid for several hours. This long term exposure to heat definitely kills any form of germs or bacteria in the palm fluid.
It is after the fluid has been cooked for several hours that it transforms into oil.
This is how palm oil is made, sometimes it takes irritating steps to achieve something good.
What do you think about this process? Is it okay? Does it change your perspective of palm oil?
Content created and supplied by: Tenshi (via Opera News )