Desperate situation they say, requires desperate measure.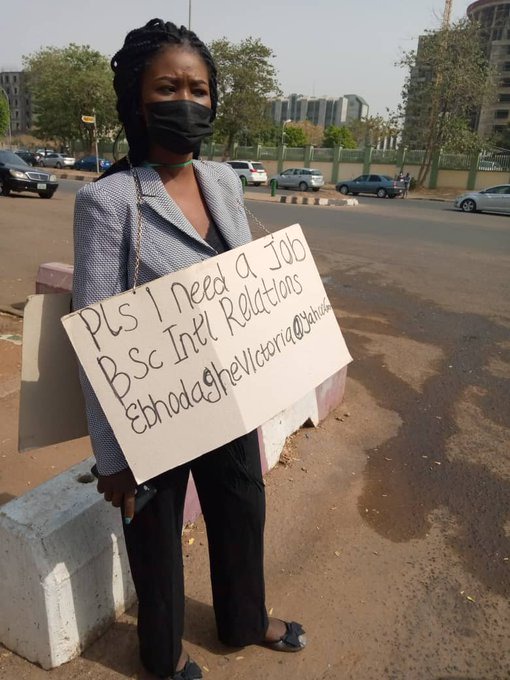 The picture of a lady seen on the street Abuja with a placard showing she is jobless, is currently going viral on social media.
In the photo which was taken while the lady was standing on the street in Maitama, with a placard placard that reads, "Please I need a job, Bsc in Int'l relations", with her email address also written on the placard.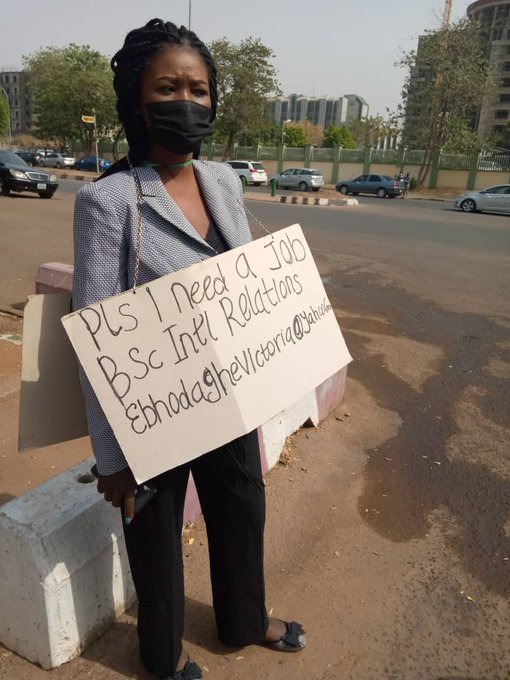 Going to school in Nigeria is gradually becoming more scary by the day. Imagine the stress you gonna pass through, the time it's gonna take you to graduate (God help you, you are in a public higher institution, ASUU & ASUP strike will kill you), the money you will spend only to graduate, serve your 1 year mandatory NYSC and then, you start another life of stress, looking for a job that is probably not available.
Nigeria, a nation full of adventurous youths but no enabling environment.
Content created and supplied by: NaijaYarn (via Opera News )