Over the years I've learned a lot about vision and what it means to have a dream because it's such a critical part of leadership. I've observed that there is a big differences between those who dream and those who make their dreams come true. According to Nolan Busnell, founder of Atari, said, "Everyone gets an idea in the shower but the successful ones get out of the shower, dry off, and do something about it."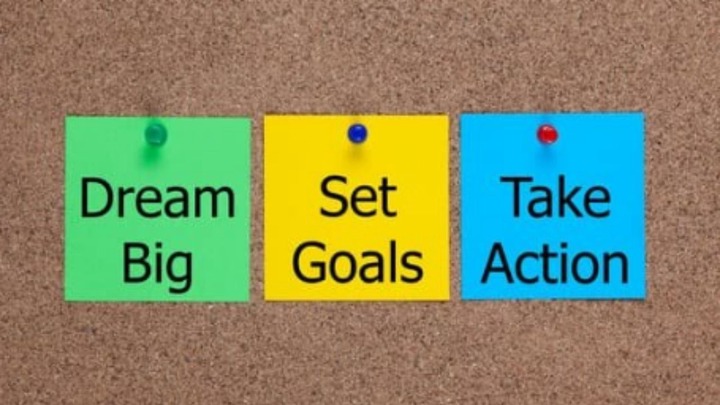 Here are the stages in developing a successful dream;


1. I Thought It Stage;
The whole process begins with the seed of an idea a vision that grows out of a heartfelt desire. Many people discover their dream in a flash of insight after working in an area for years. Some receive it in a time of prayer while others are motivated by an event from their past. Maybe you've already experienced the "I Thought It" stage and discovered your dream. If you haven't, read the following five steps that will help you clear away the clutter and discover your dream:
Believe in your ability to succeed, Get rid of your pride, Cultivate constructive discontent, Escape from habit, Balance creativity with character.
2. I Caught It Stage;
The moment you discover your dream the thing you were created to do is an incredible experience but that alone is not enough to take you on the success journey. The development of a successful dream is a process and the next step of development requires you to invest in your dream emotionally. It needs to grow beyond your thoughts and carry over into your feelings.
3. I Sought It Stage;
An old italian proverbs says, "Between saying and doing many a pair of shoes is worn out" lots of people have dreams and many of them have strong feelings about them. But what separates the developer of a successful dream from a mere daydream is committed action.
4. I Got It Stage;
Most people have no idea how close they are to breaking through and living their dream to reaching the "I Got It" stage. Success is achieved in inches, not miles
Content created and supplied by: Ibboy (via Opera News )