Nathaniel Hodonu is a multimedia artist who creates incredible and captivating artworks with coconut shells and other waste materials.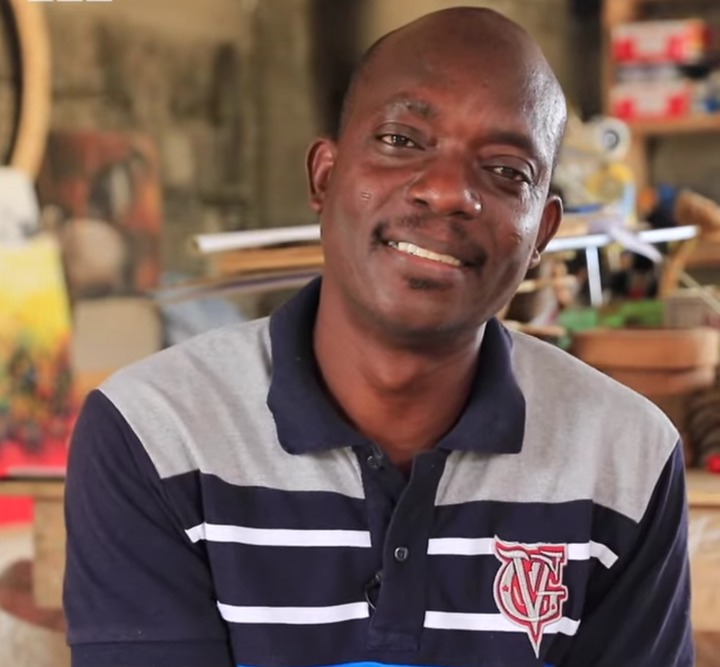 He is also a painter, sculptor, and teacher. Born and raised in Badagry, Lagos State, Hodonu started making arts with coconut shells in 2006, not because they were readily available to him, but because he thought that coconut shells could be useful beyond making fires, which was the norm in his native Badagry.
Hodonu disclosed that anytime he sees a coconut shell on the ground, he sees money. He quickly calculates how much work he can do with the small piece of shell he finds.
He can transform coconut shells into various items like cups, mugs, wristbands, purses, pendanta for necklaces etc.
Take a look at some of his works below: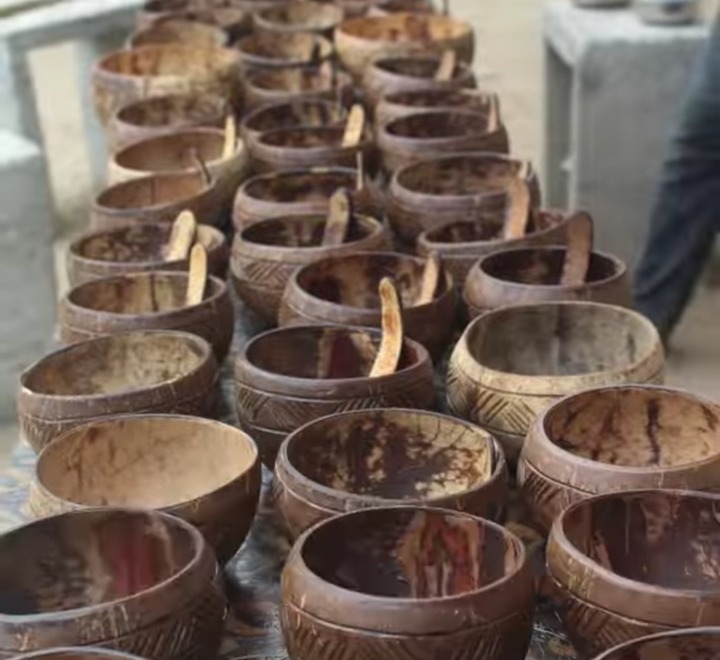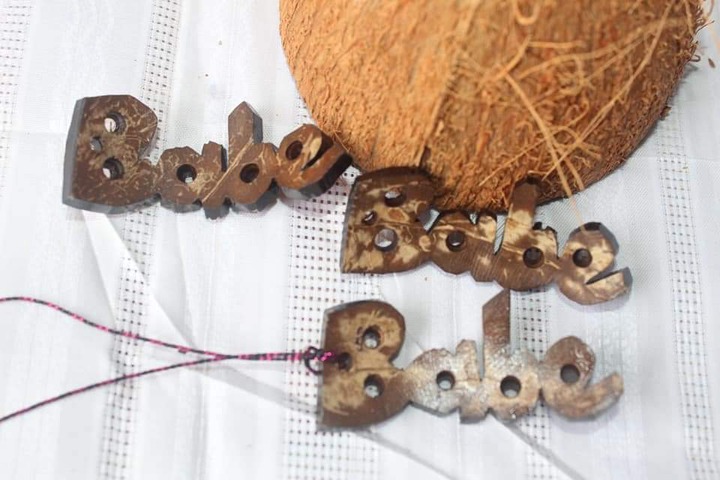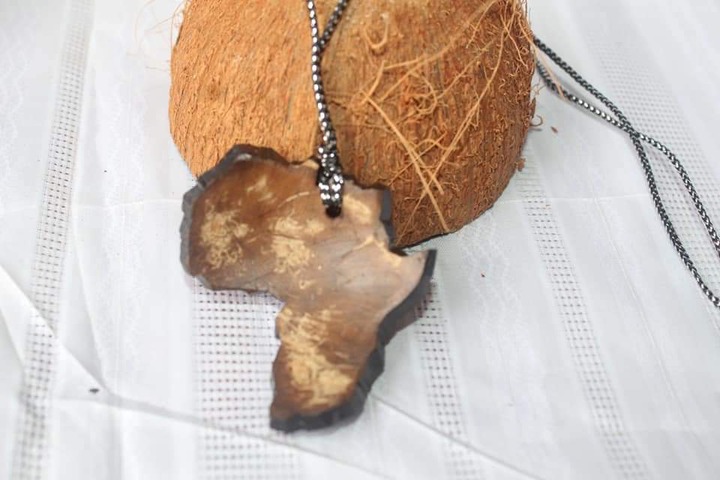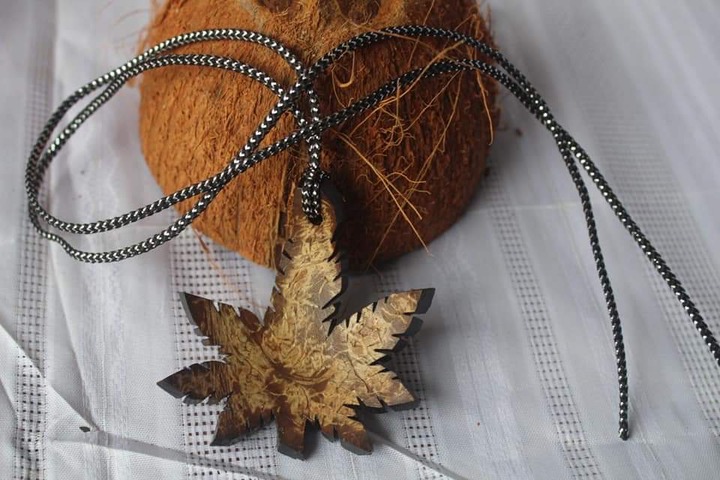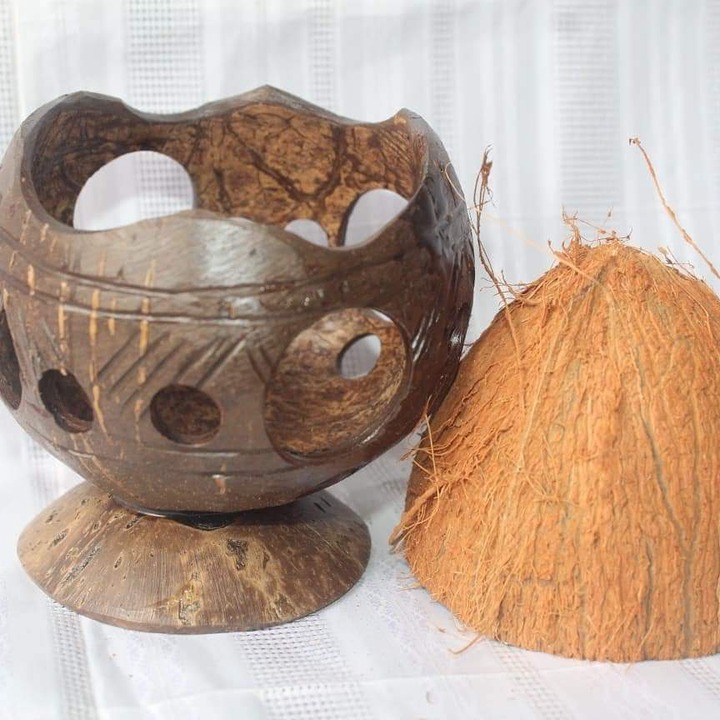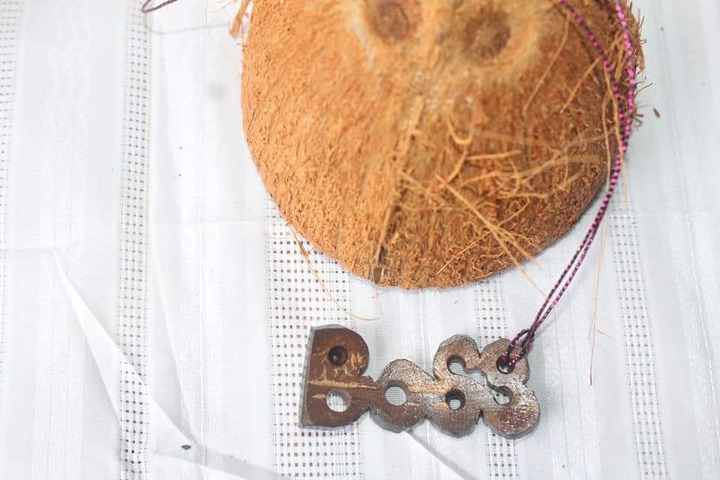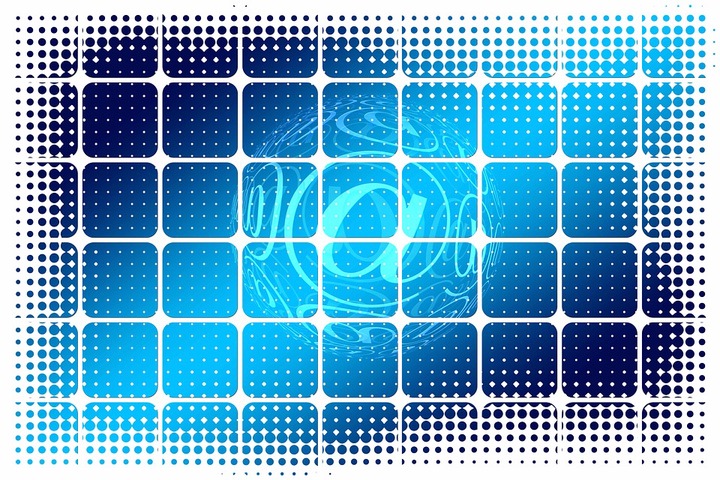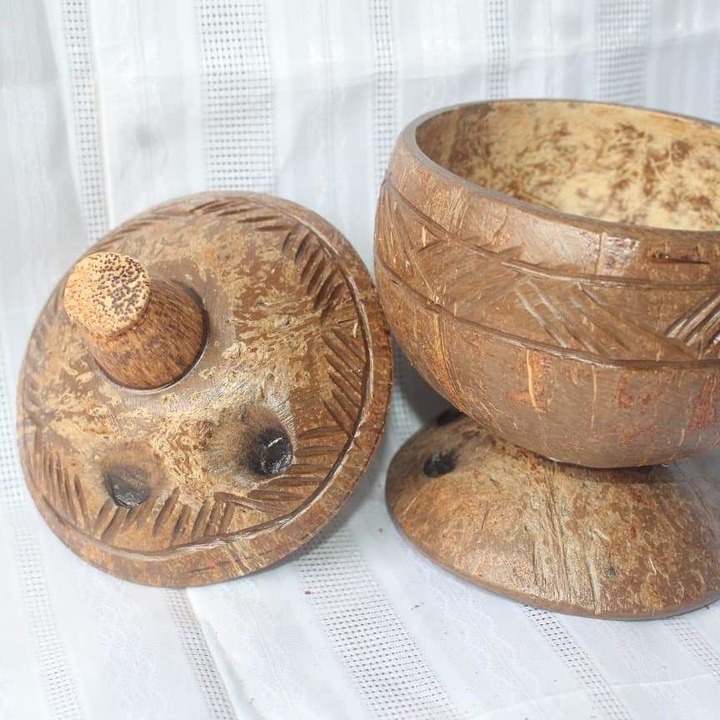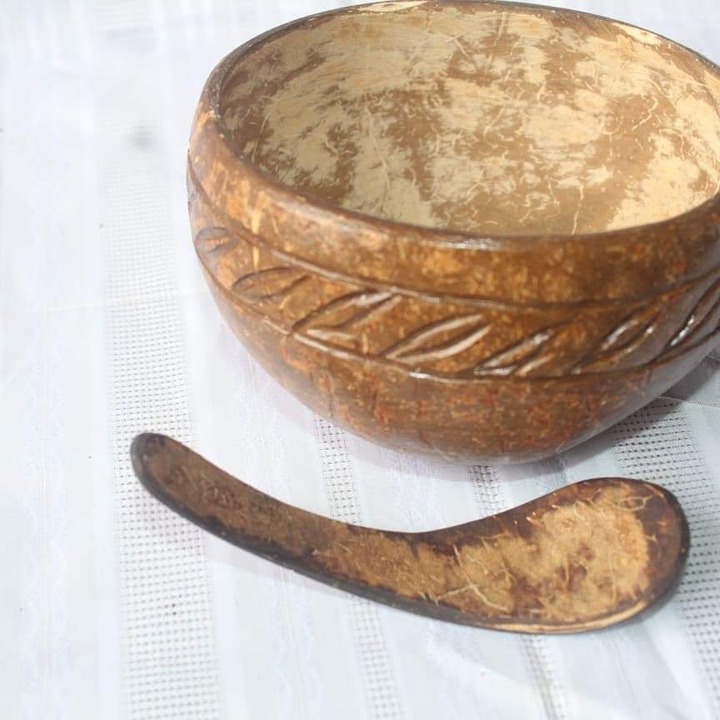 For his arts, the artist reveals that he uses all parts of the coconut tree, from its leaves down to its trunk. When asked why he chose the coconut shell for his art amongst other items available, he gave three reasons:
1 It is durable
2 It has designs on its body
3 It is unique. That is, it is rare to find artists who use coconut shells for their work.
Like most artists in the world, Nathaniel Hodonu had his own fair share of challenges. According to him, he was faced with the challenge of cutting coconut shells into desirable shapes for his art. At first, he used handsaw, but this made his palms rough and hard, and caused his friends and relatives to avoid handshakes with him. Others made fun of him by asking what sort of job he does. However, he says all those who avoided his hands then come back today to try to shake his hands.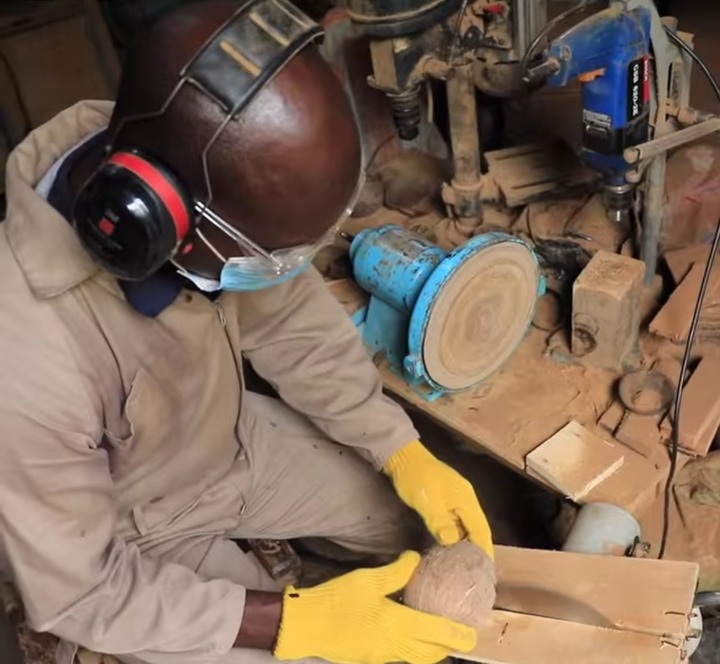 Nathaniel Hodonu uses machines to cut coconut shells into shapes.
Another challenge he faced was the type of coconuts he used. Hodonu said he got bad coconuts for his arts, but soon realised that nothing was left after he took out its flesh. Secondly, it littered his space, and had really bad smell. He learnt with such experience, and now only goes for the good coconuts.
He also does pure arts like portrait installations, sculptures, tables, among others with coconut shells.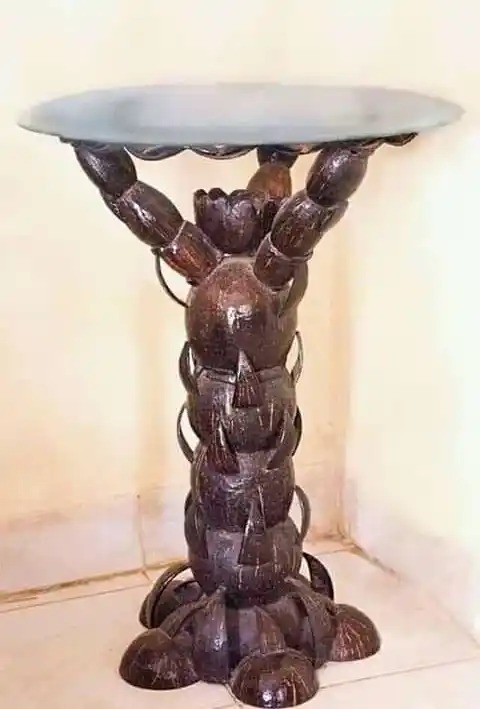 A table made with coconut shells.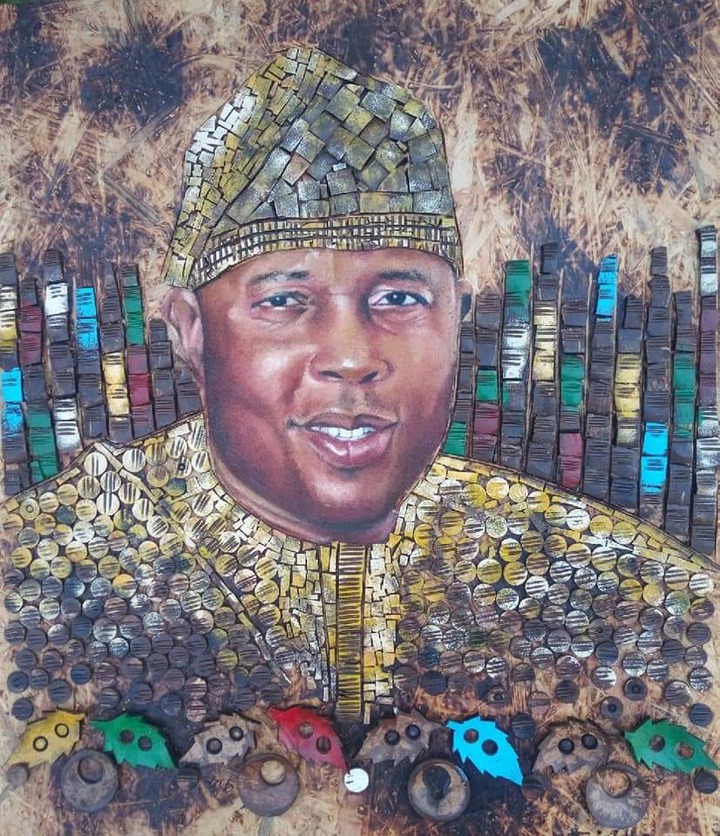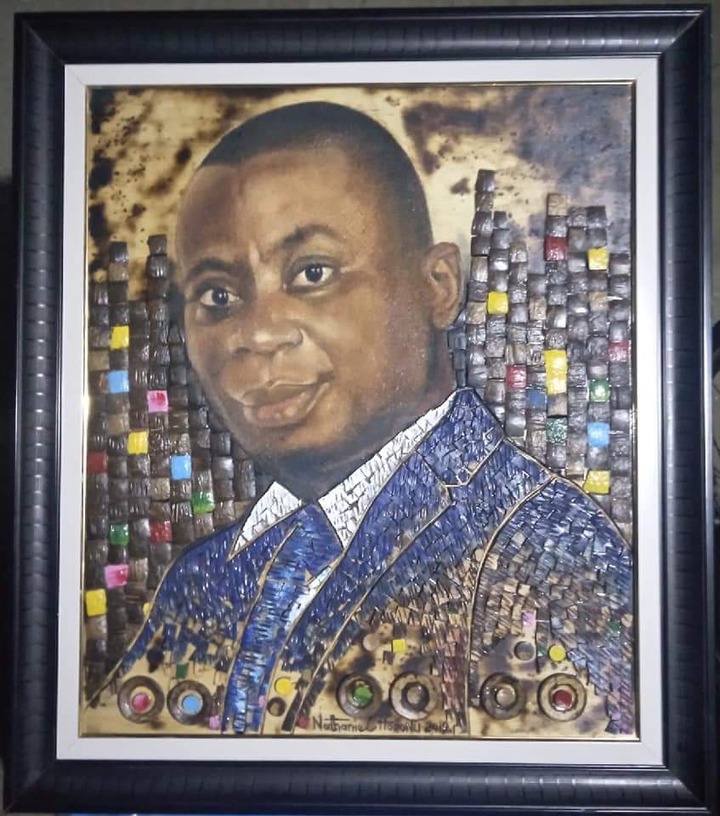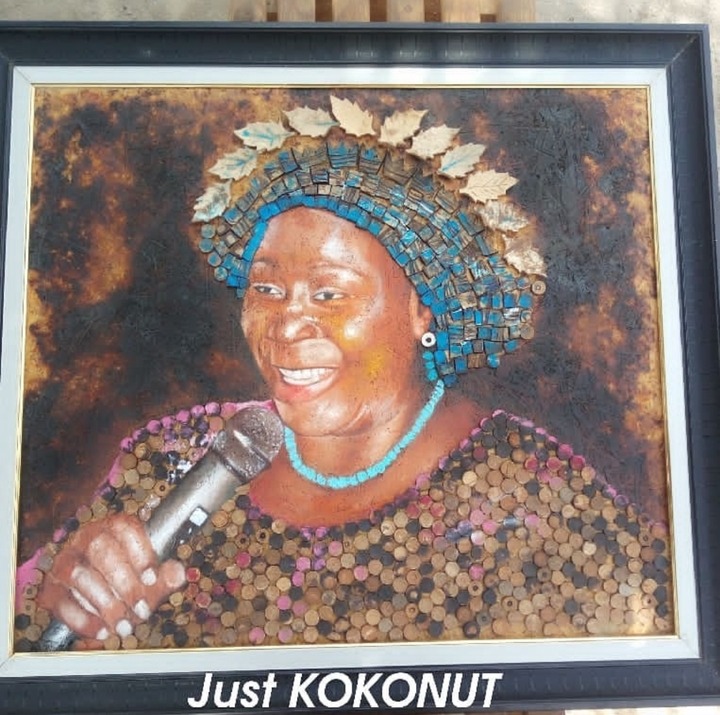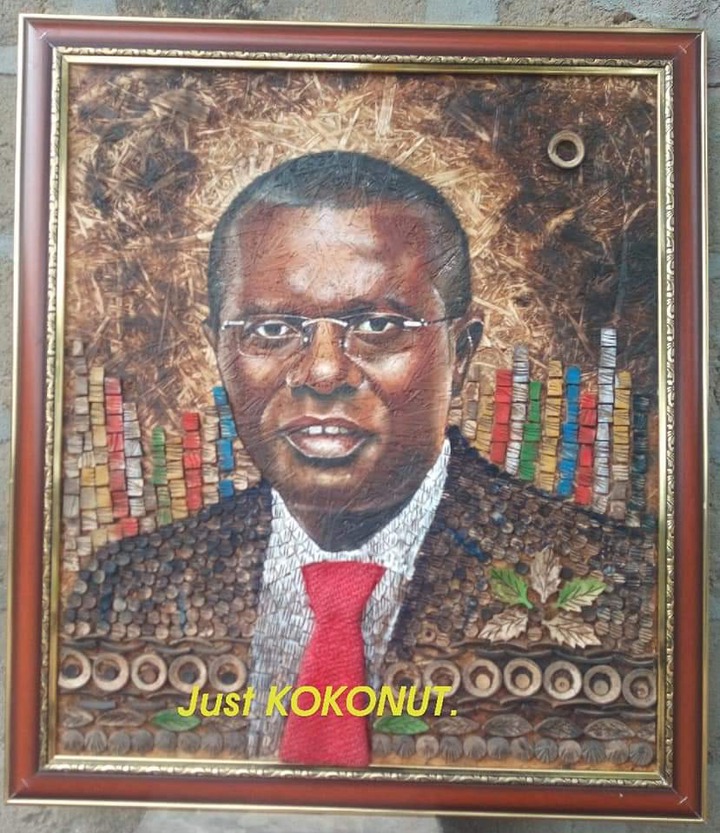 Portrait of Lagos State Governor, Babajide Sanwo-Olu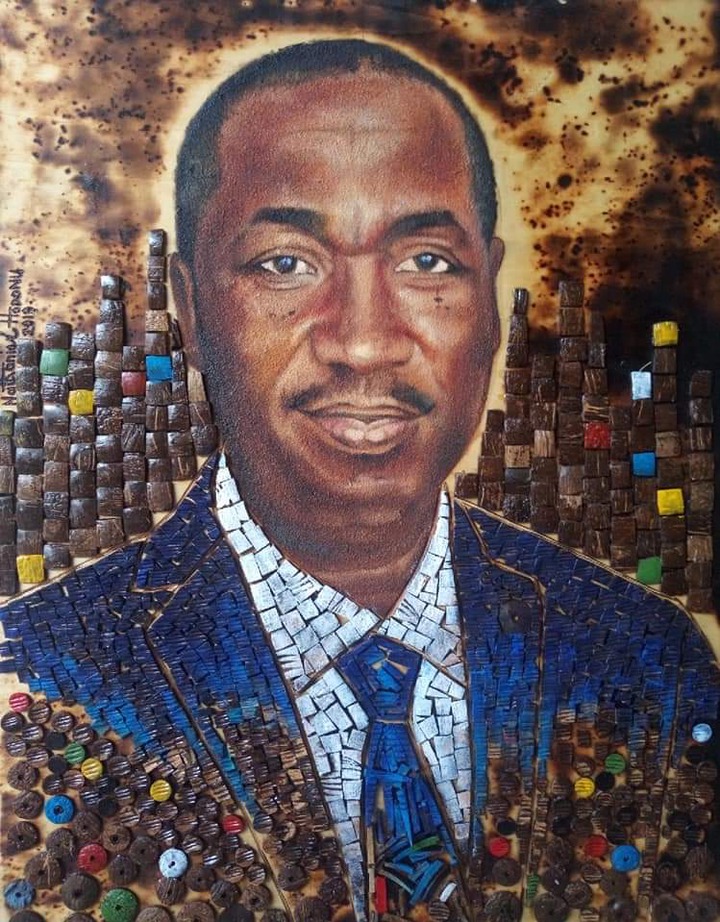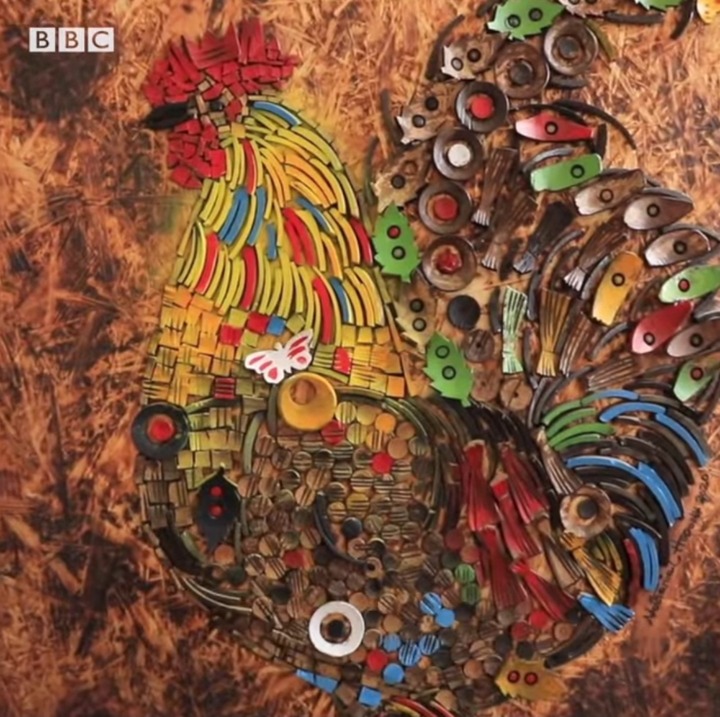 Portrait of a cock | Photo Credit: BBC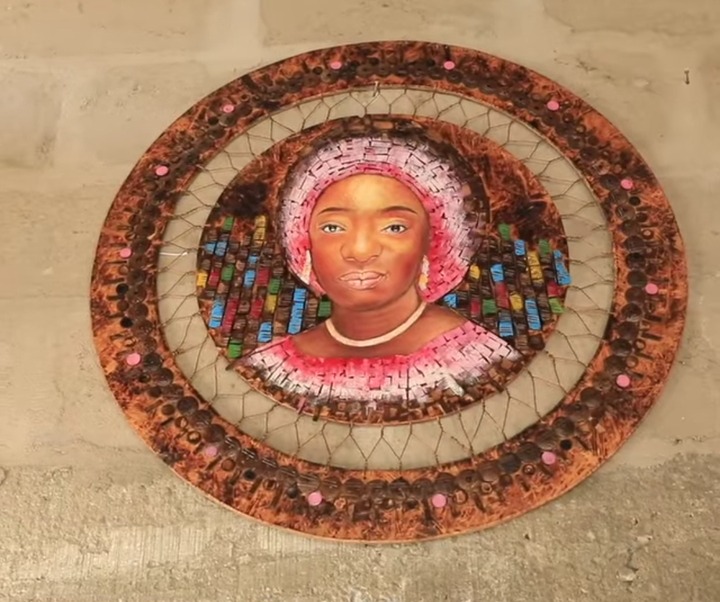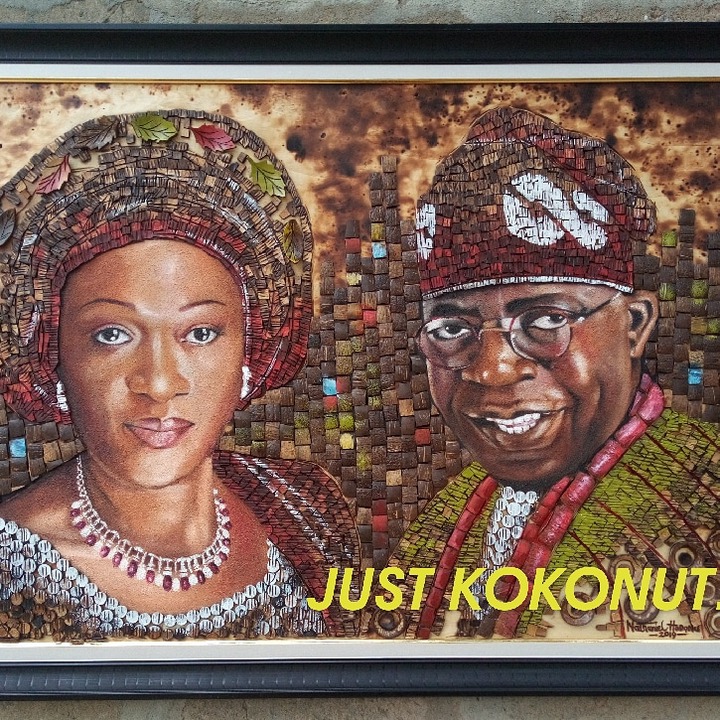 A portrait of Senator Oluremi Tinubu and her husband Bola Ahmed Tinubu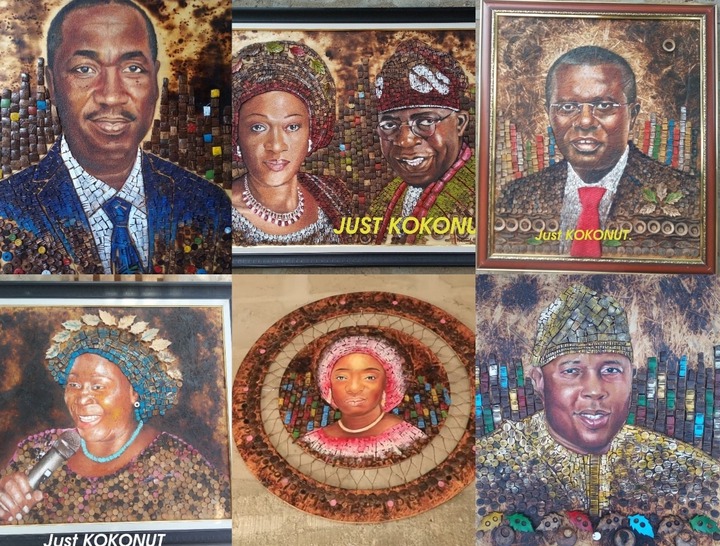 But if Hodonu makes arts with coconut shells, what use does the coconut flesh serve him? To this question, he answered that he uses them to make coconut oil.
Nathaniel Hodonu aspires to be known worldwide by his coconut shell arts. He also wants to teach the young generation about it because it is not a common form of art.
What do you think about the amazing job Mr Nathaniel does with coconut shells? Comment your thoughts, also LIKE and SHARE.
Content created and supplied by: SonOfTheUnbowed (via Opera News )