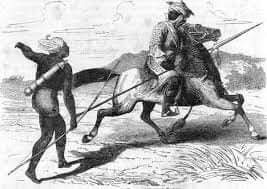 At the battle of Eleduwe, 5 out of the 6 Bariba kings died fighting alongside Alaafin Oluewu and his crown prince Adeyanju, during the battle for the recapture of Ilorin from the Fulanis.
Eleduwe was the Supreme king of all Baribas. Unfortunately he and his son were killed during this battle. He was a loyal and dependable supporter of the Oyo empire. He knew he was going to get killed in this battle especially when some of the Oyo Generals deserted the battle field but still he commanded all the entire Bariba army and kings to keep on fighting together with the Oyo empire army under the Alaafin. The Alaafin and the crown prince also lost their lives during this battle. 
The Baribas were loyal allies of the Oyo empire for hundreds of years. While the Baribas fought till death with the Oyo empire army against the Fulani army from Sokoto caliphate and Ilorin, some Yoruba war Generals left the battle field in order to spite the Baribas who were masters of calvary and hand to hand warfare.
After this war, no Alaafin was permitted to lead any battle again because the death of the Alaafin in this battle led to instability in the political structure of the Oyo empire. 
The Baribas are the rulers of the Borgu kingdoms. Who remembers the Jagaban of borgu title !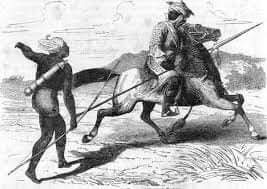 It is because of this ancient alliance albeit political. We must always learn from history
Content created and supplied by: Hollushezzy (via Opera News )