Bishop David O. Oyedepo is the president of Living Faith Church, Cannaland, Ota. Also known as Winners Chapel.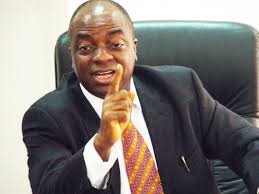 Oyedepo has been always known for excersing great faith in all aspects of life and one of which is prosperity.

He made it clear that as a believer,you don't need anyone to succeed in life. This doesn't mean you're not to associate with people. He wrote in one of His popular book, Covenant Success Habit and he also made it clear that, it's the kind of company we associate with is what will determine your success life.
He further went on to say;
Many believers are victims of wrong associations. Let us understand that our relationship in life can either make us or break us; they never leave us neutral.
Don't be deceived! Friendship is by choice and not by force. We have the responsibility to decide the people we walk with. Many destinies have been ruined as a result of wrong associations.
Content created and supplied by: MarxelWrite (via Opera News )