Forgiveness is not selective
Matthew 5vs 43- 48
You have heard that it was said, 'You shall love your neighbor and hate your enemy, But I say to you, Love your enemies and pray for those who persecute you, so that you may be sons of your Father who is in heaven. For he makes his sun rise on the evil and on the good, and sends rain on the just and on the unjust. For if you love those who love you, what reward do you have? Do not even the tax collectors do the same? And if you greet only your brothers, what more are you doing than others? Do not even the Gentiles do the same? You therefore must be perfect, as your heavenly Father is perfect
When you sell in the market you don't select those you sell to be it lepper, blind, crippled etc. As you sell to all likewise forgiveness is not selective, when you forgive, forgive all that offend you 
Genesis 45 vs 1 -8 amP:Then Joseph could not restrain himself [any longer] before all those who stood by him, and he called out, Cause every man to go out from me! So no one stood there with Joseph while he made himself known to his brothers. :And he wept and sobbed aloud, and the Egyptians [who had just left him] heard it, and the household of Pharaoh heard about it. :And Joseph said to his brothers, I am Joseph! Is my father still alive? And his brothers could not reply, for they were distressingly disturbed and dismayed at [the startling realization that they were in] his presence. And Joseph said to his brothers, Come near to me, I pray you. And they did so. And he said, I am Joseph your brother, whom you sold into Egypt. But now, do not be distressed and disheartened or vexed and angry with yourselves because you sold me here, for God sent me ahead of you to preserve life. For these two years the famine has been in the land, and there are still five years more in which there will be neither plowing nor harvest. God sent me before you to preserve for you a posterity and to continue a remnant on the earth, to save your lives by a great escape and save for you many survivors. So now it was not you who sent me here, but God; and He has made me a father to Pharaoh and lord of all his house and ruler over all the land of Egypt. 
Joseph forgave his brother despite all they did was to humiliat the young man, if he had hold grudges on them I believe he wouldn't have experience a divine encounter and settlement,
David had an occasion to take the life of Saul when king Saul was desperate cause to end his life, he never did rather he still brings protection to Saul, that the act of forgiveness and that made David a victor all his days,
When Stephen was about to die he lifted up his voice and prayed for those that humiliated him, he was pleading for them to be forgiven. Forgiveness cannot be selective, if everyone offend you, you are to forgive all and not some.
Many people make pronouncement saying for what he has done or she has done to me I will never let it go, they must be a pay back, who are thou to give a reward for someone wgo has wrong you, are his or her creator? 
Mind you they is benefit in forgiveness
Matthew 6 vs 9 -15 ESV:Pray then like this: "Our Father in heaven, hallowed be your name. Your kingdom come, your will be done, on earth as it is in heaven. Give us this day our daily bread, and forgive us our debts, as we also have forgiven our debtors. And lead us not into temptation, but deliver us from evil. For if you forgive others their trespasses, your heavenly Father will also forgive you, but if you do not forgive others their trespasses, neither will your Father forgive your trespasses.
When you forgive your own sin will be forgiven but when you select those you forgive God will select the sins He will forgive you.
When you forgive you can leave in peace and open doors will come.
When you forgive God deliver you from evil.
If we all can leave a life of forgiveness the world be a peaceful and joyful place, a world free of crisis, free of killing each other...
Learn to forgive, it pays.
Dont forget to like, coment, follow and Shear this to friends...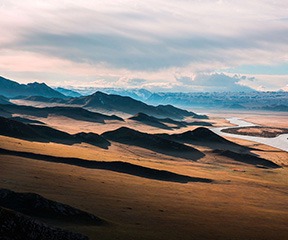 Content created and supplied by: Geofrik (via Opera News )
Opera News is a free to use platform and the views and opinions expressed herein are solely those of the author and do not represent, reflect or express the views of Opera News. Any/all written content and images displayed are provided by the blogger/author, appear herein as submitted by the blogger/author and are unedited by Opera News. Opera News does not consent to nor does it condone the posting of any content that violates the rights (including the copyrights) of any third party, nor content that may malign, inter alia, any religion, ethnic group, organization, gender, company, or individual. Opera News furthermore does not condone the use of our platform for the purposes encouraging/endorsing hate speech, violation of human rights and/or utterances of a defamatory nature. If the content contained herein violates any of your rights, including those of copyright, and/or violates any the above mentioned factors, you are requested to immediately notify us using via the following email address operanews-external(at)opera.com and/or report the article using the available reporting functionality built into our Platform See More