Sheikh Gumi is well respected Cleric in the Northern Part of the Country. The Islamic Cleric have speaking about the Insecurity in the Nation, and how the country can bring an end to all the insurgence. Few weeks ago, Sheikh Gumi invited some Bandits that have been Terrorising Zamfara and pleaded with them. He had a meeting with the Bandits, he begged them to stop what they are doing, and let them allow Peace to reign. Sheikh Gumi was hailed by many for the act that he did. Days back, he then said something about the why the Army is enjoying the Insecurity in the Nation.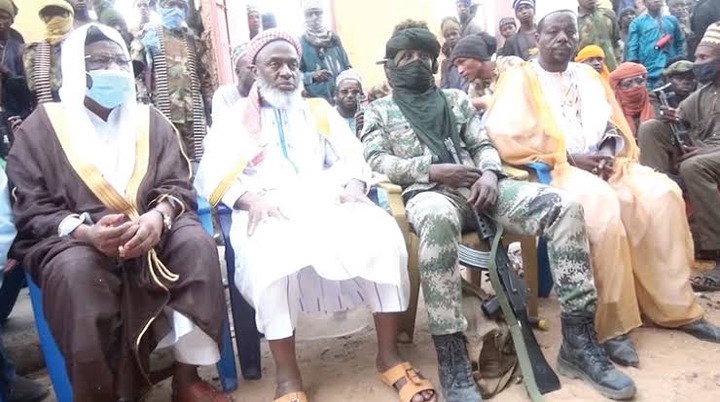 Sheik Gumi in his speech said that, the Army doesn't want Terrorism to be over in the country. And the reason he gave is because that, the Army is benefiting financially from Terrorism. He talked about the amount of money that's been Budgeted to insurgence. His revealation sparked so many Reactions online, and some people did believe him. Recently, the Army responded to what Sheik Gumi said about them through a Spokeman. According to Sahara Reporters, the army were not pleased with what Gumi said about them.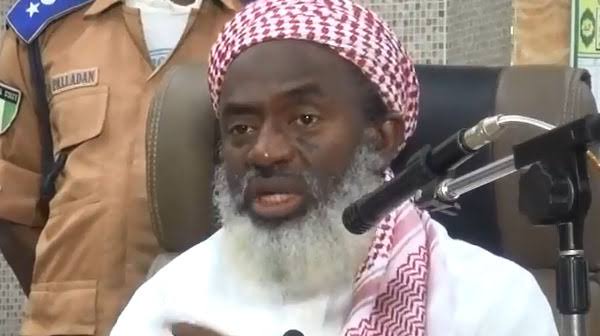 He expressed how the Army felt about Gumi's Statement. He appreciated Gumi's effort in negotiating with Bandits, and trying to bring peace. And Also the Army respects him for all his contributions, but his statement that Military benefits from insurgency is unfortunate. He asked some questions about Gumi's Statement. And said that, he doesn't know if it's the weapon that the Army are buying to fight Terrorism, is what Gumi thinks that they are benefiting from. And that the Money doesn't go into their Pocket. He then concluded and said that, they don't want in any way to be confrontational with him (Gumi).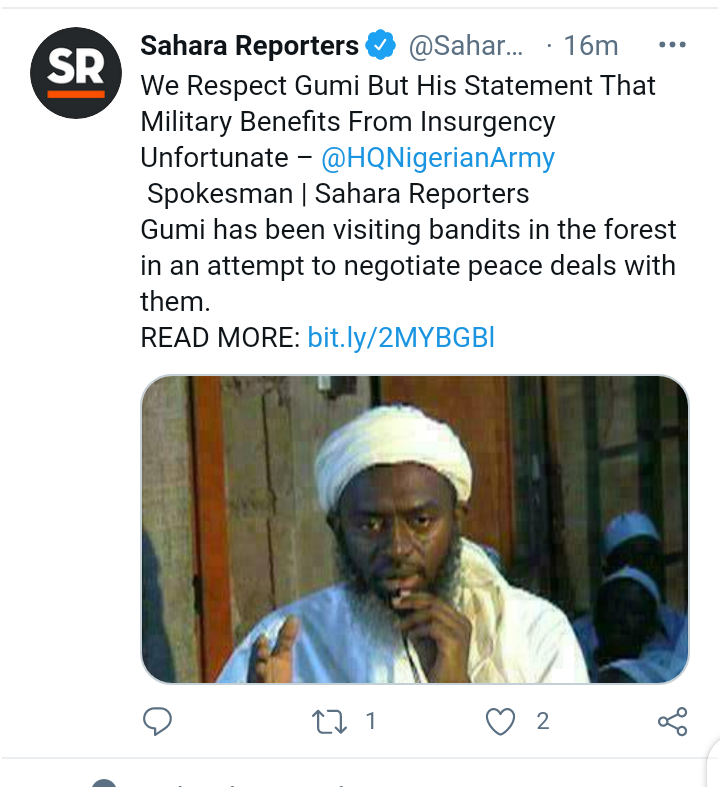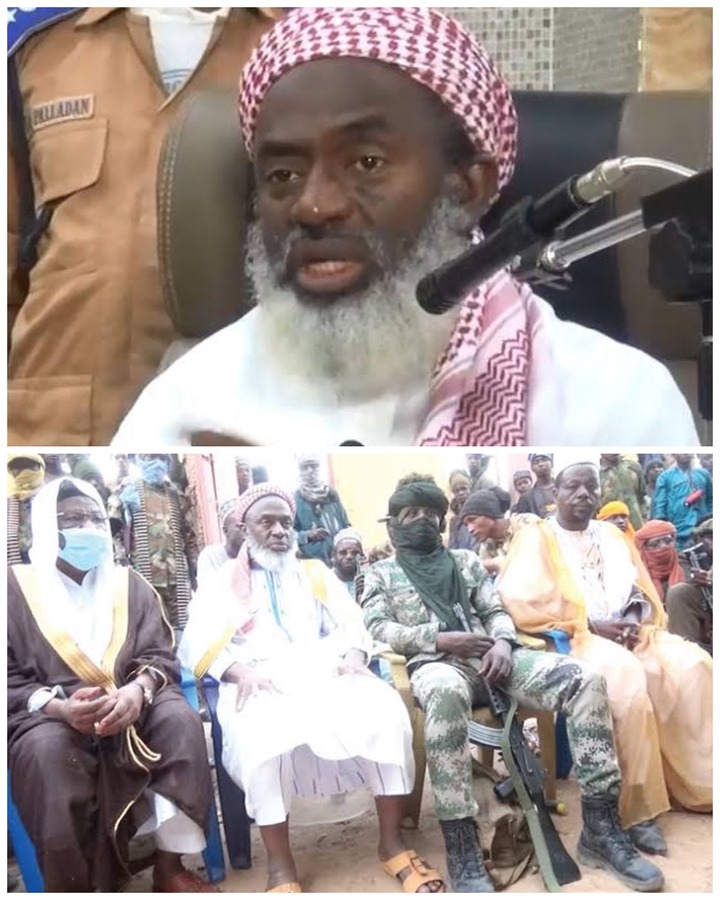 Here are some Reactions from some Twitter users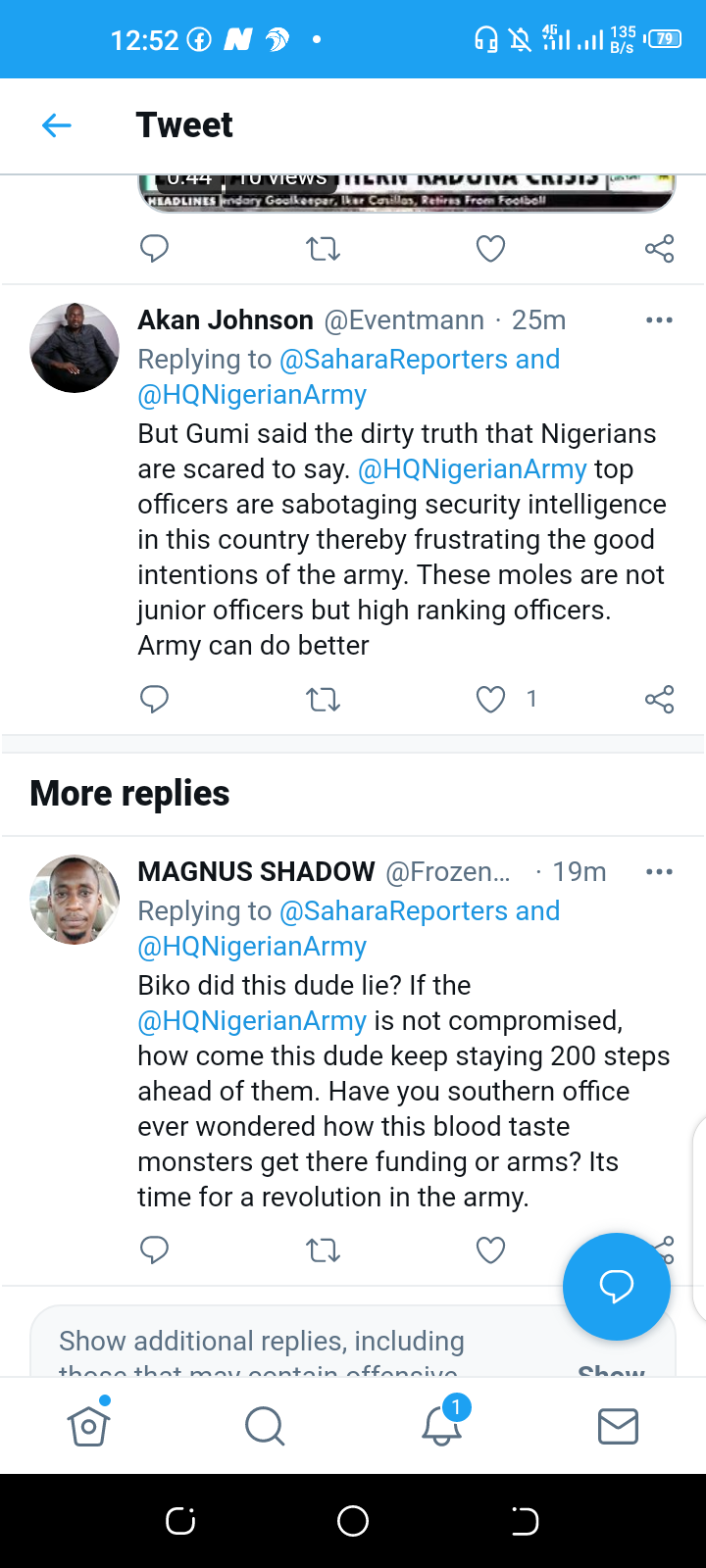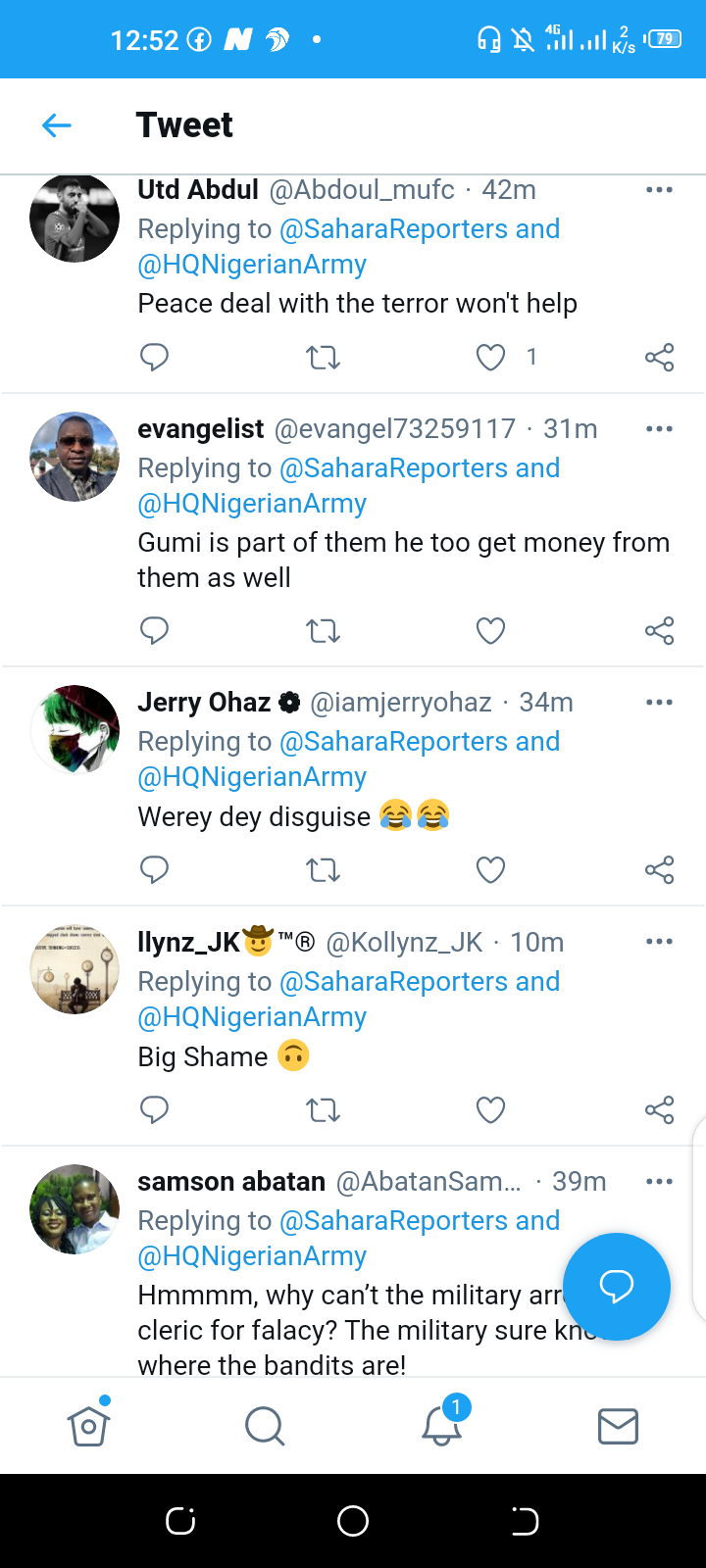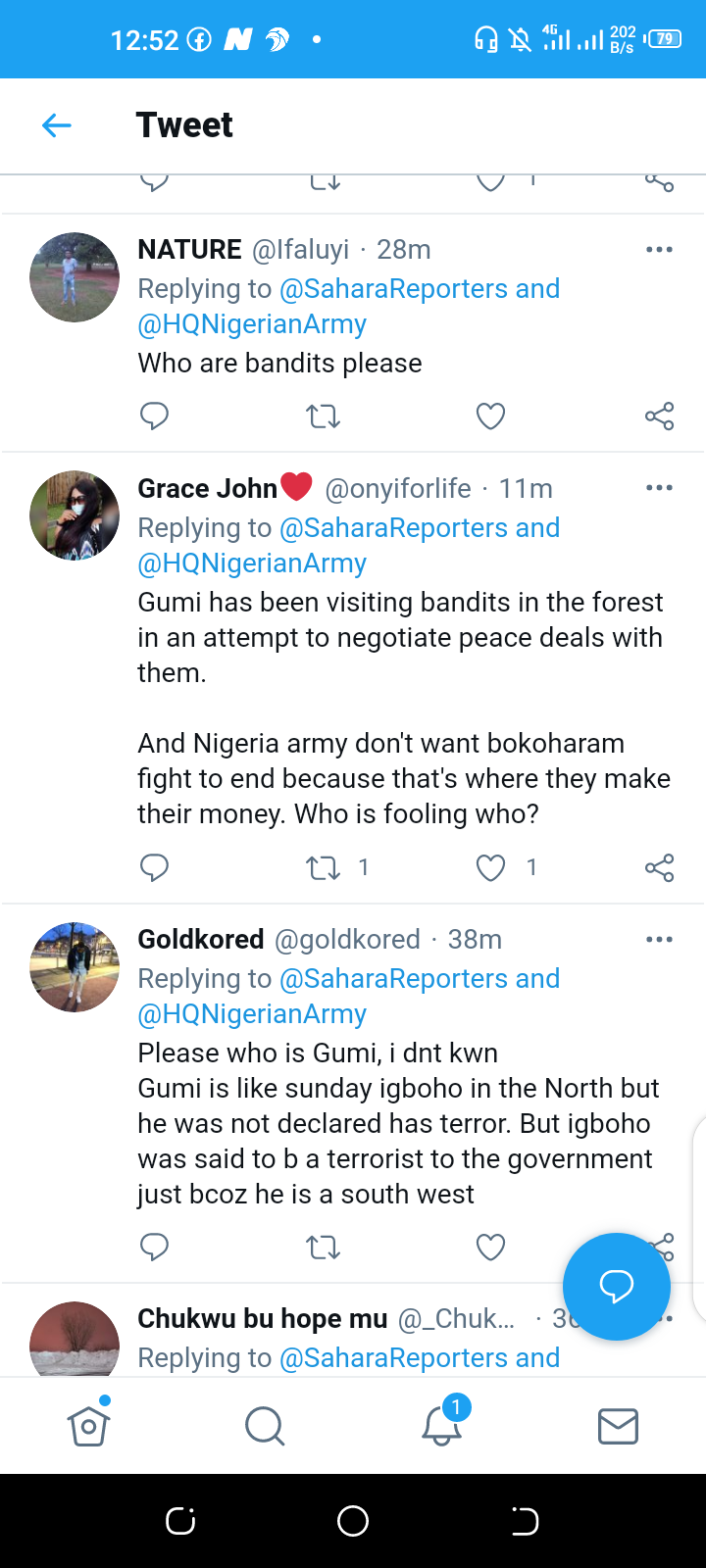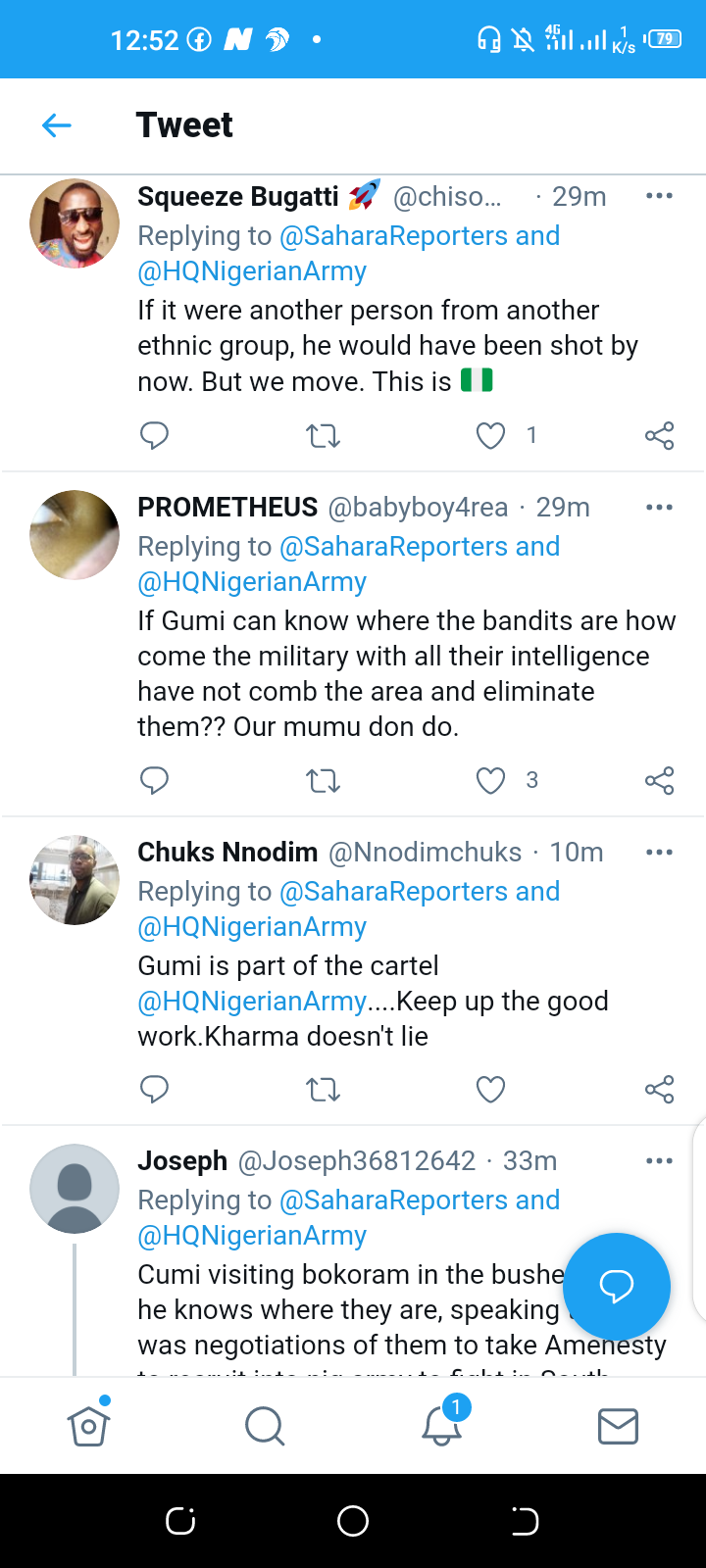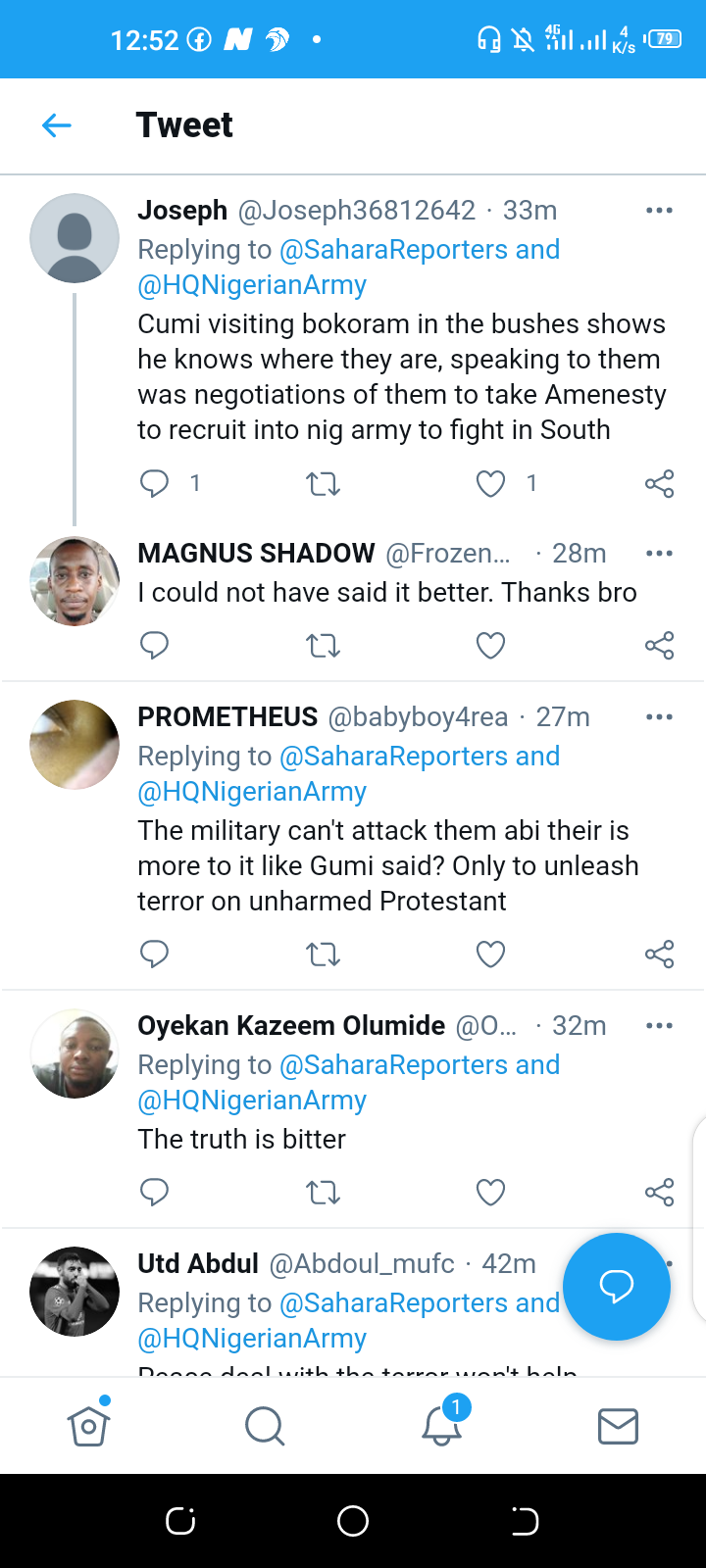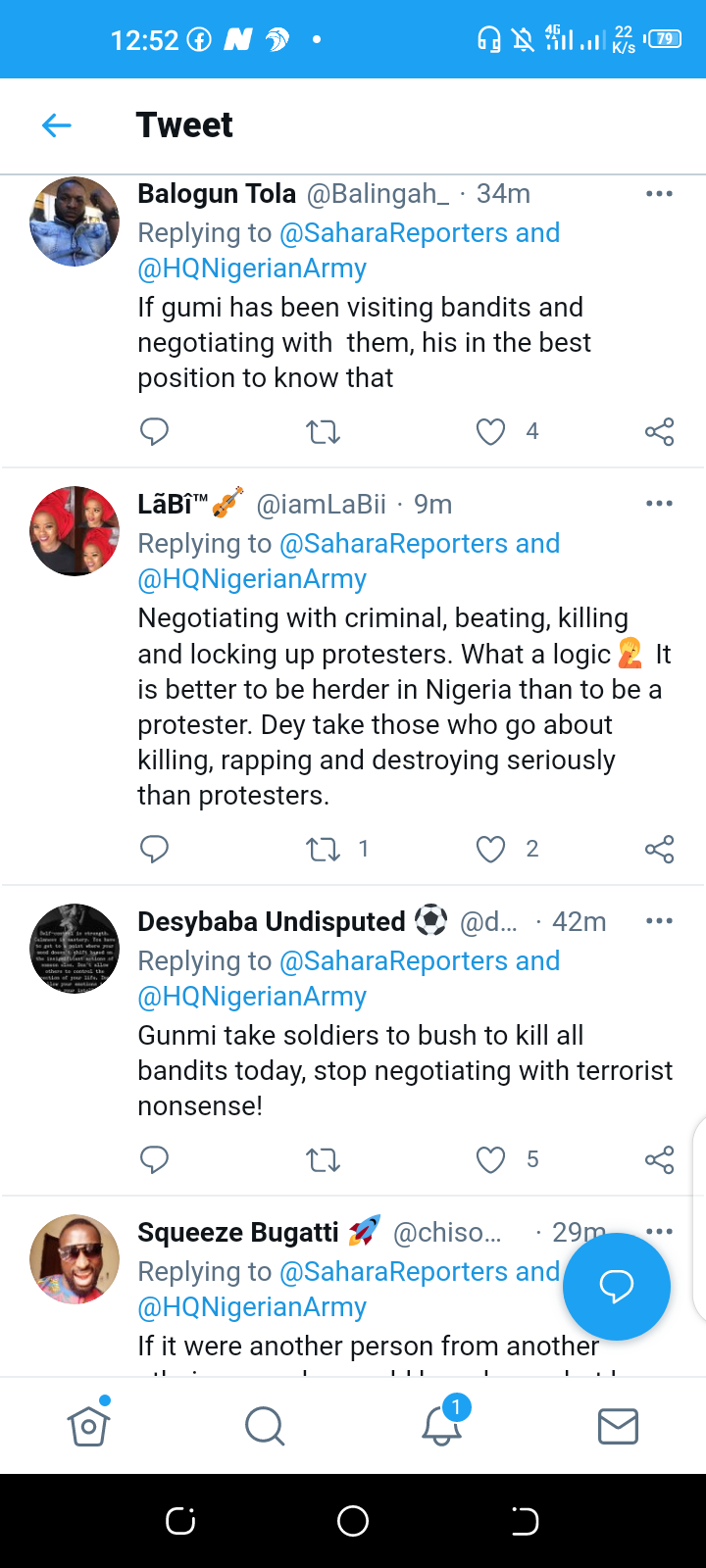 Source : Sahara Reporters
Content created and supplied by: Dorasky (via Opera News )